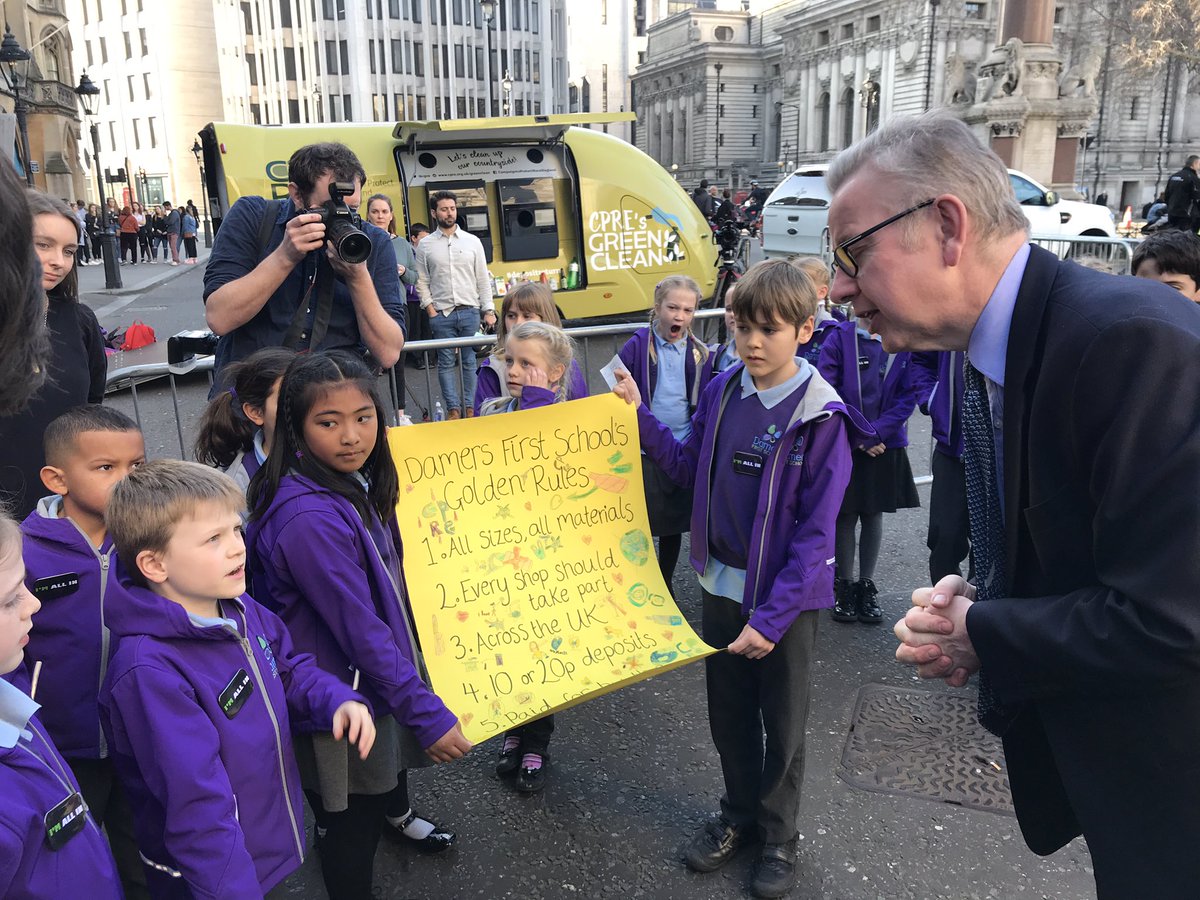 PUPILS URGE MICHAEL GOVE TO INCLUDE ALL BOTTLES IN DEPOSIT RETURN SCHEME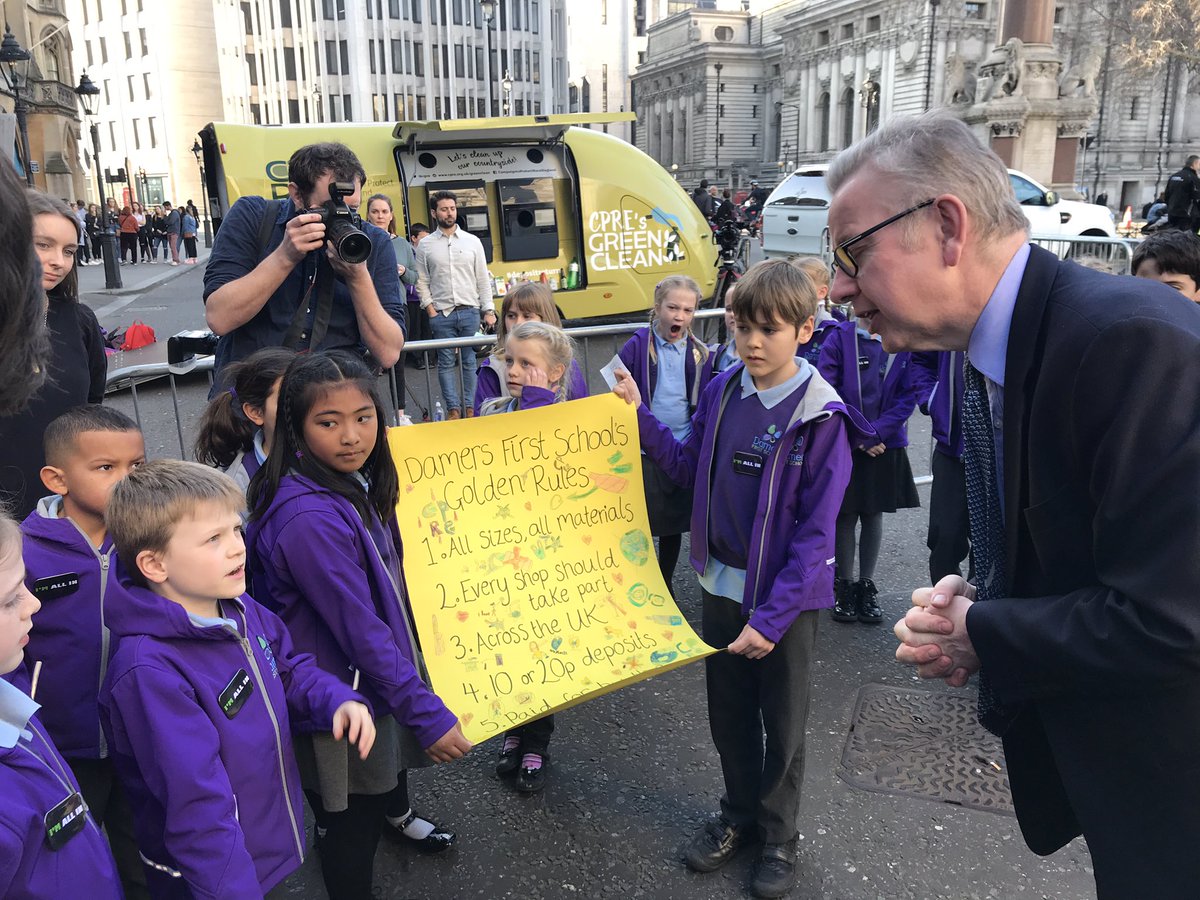 POWER TO THE PUPILS!
Yesterday the incredible pupils of Damers First School in Dorchester met with the Environment Secretary, Michael Gove outside Westminster Abbey to call for an 'ALL IN' drinks bottle deposit return scheme (DRS).
The students were invited to take part in the event, organised by our fellow campaigners the Campaign to Protect Rural England (CPRE), because of the huge amount of work they have been doing to tackle avoidable plastic pollution in their school and wider community.
Damers First School, were one of the first schools to complete our Plastic Free Schools programme. A key task within the programme is for students to write letters to their MP with evidence of their work and a call for stronger legislation. It is wonderful to see their voice being heard – and listened to – by Michael Gove.
GOLDEN (PLASTIC BOTTLE) RULES
The pupils 'GOLDEN RULES MANIFESTO' poster challenged the Mr Gove to ensure that ALL bottles regardless of shape, size or material to be recycled as part of the Government's plans for the introduction of a deposit return scheme across England.

The students called for the scheme to be "ALL IN" – covering drinks containers of all sizes and materials. This matches our own stance exactly, as the lesser option would mean that 58% of the containers that we find at SAS beach cleans would NOT be included in the scheme…….
…….and we're glad to hear that the Environment Secretary agrees with us;
"That makes perfect sense to me"Mr Gove told them.
Maddy Haughton-Boakes of CPRE said: "And now he [Mr Gove] has a golden opportunity to do the right thing and make sure England, and the children from Damers, have a litter-free future."
PLASTIC FREE SCHOOLS
Plastic Free Schools is a pupil lead education programme that equips and empowers young activists with the tools and opportunities to create positive, lasting change in their own ways. Damers First School is a perfect example of the what can happen if we give #POWERTOTHEPUPILS!