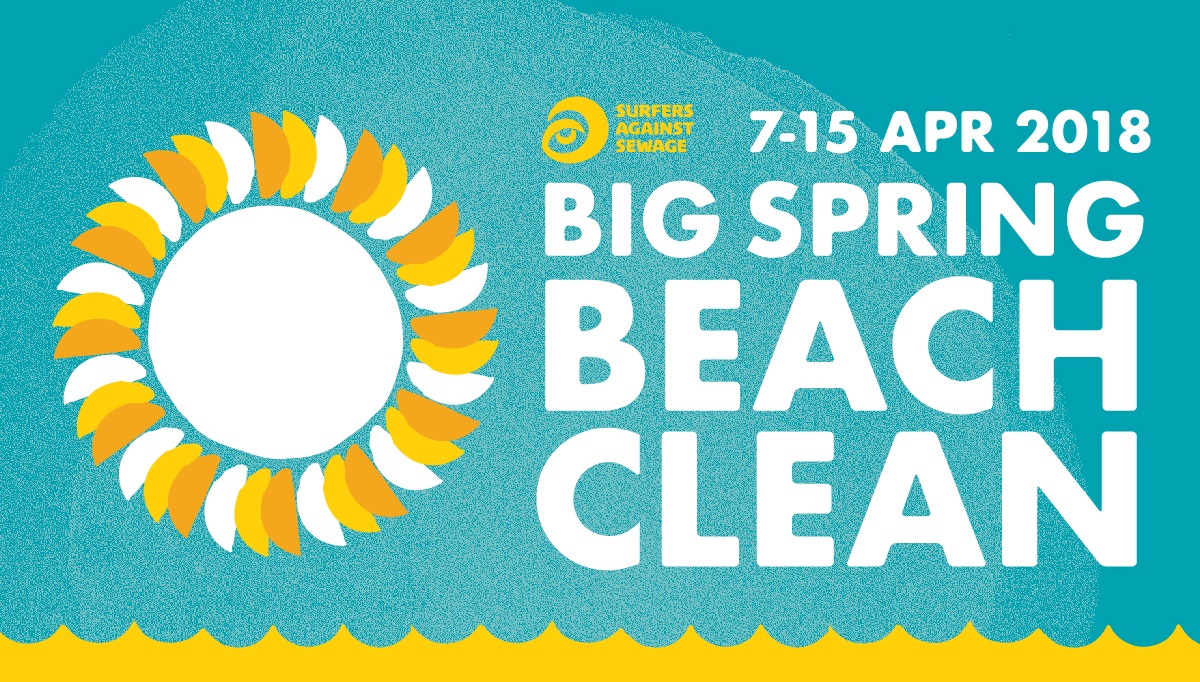 CALLING BIG SPRING BEACH CLEAN LEADERS!
TACKLING 'AVOIDABLE PLASTICS' FROM SOURCE TO SEA
In the last decade, the Big Spring Beach Clean has grown into one of the biggest gatherings of environmental volunteers in the world, visiting over 1,200 beaches and removing millions of pieces of plastic from the marine environment. An incredible 20,000 of you donate your time to help us tackle plastic pollution each spring and this year we'll also be asking you to document and report the 'avoidable plastics' that you find in a mass 'citizen science' action.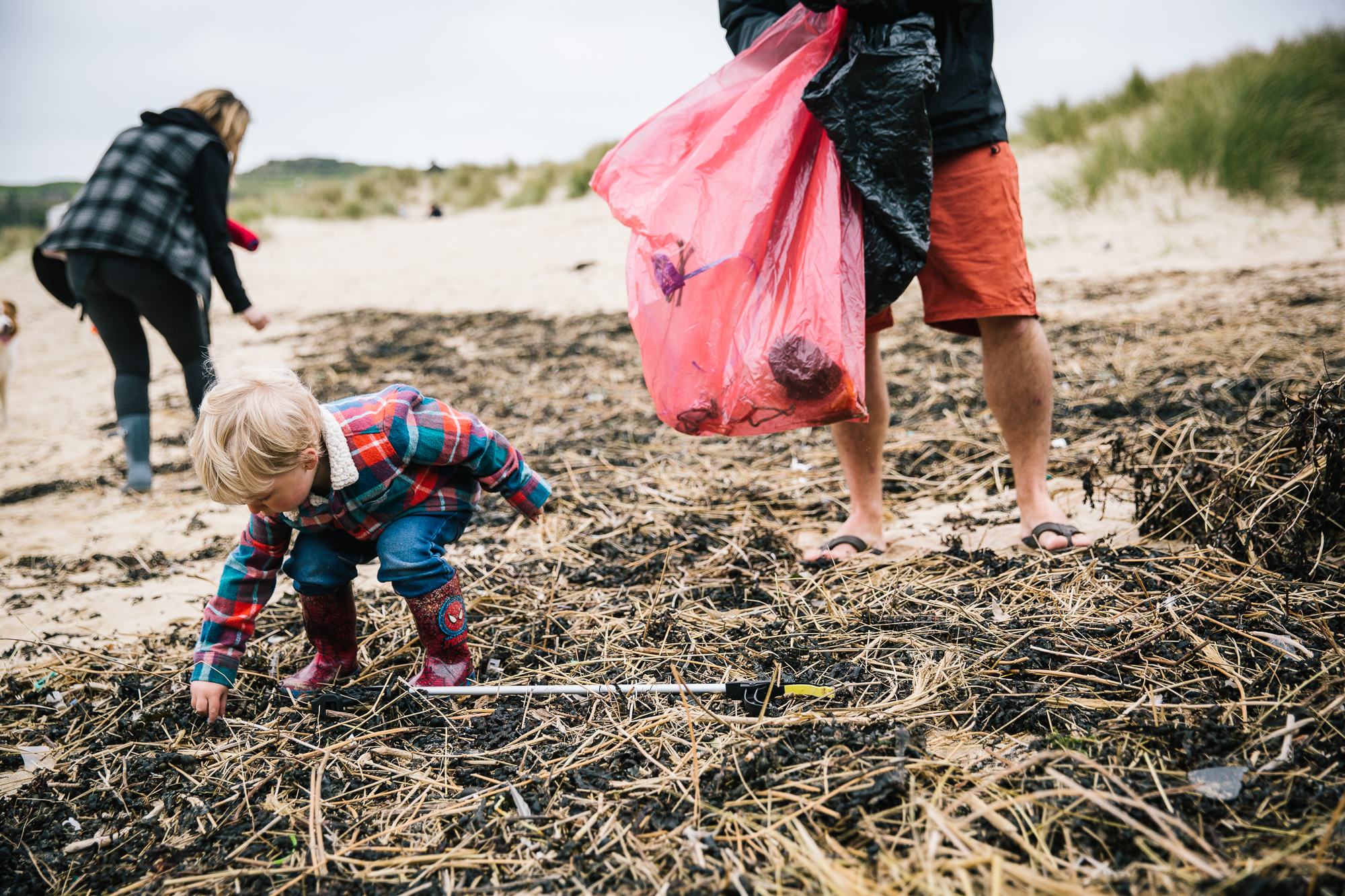 BIG SPRING BEACH CLEAN TARGETS
With your help we aim to make 2018 the biggest year ever by;
Encouraging volunteers to take direct action to tackle plastic pollution on all 2,500 beaches and rivers nationwide.
Empowering 20,000 volunteers to remove over 100,000 sacks of plastic pollution from beaches and waterways (find your nearest event).
Recording and sharing the vast number of 'avoidable' throwaway plastic items we find on social media in a mass 'citizen science' evidence gathering effort.
Submitting 'avoidable' and 'single-use' plastic pollution evidence to Treasury consultation on plastics & taxes.
Equipping 500 Big Spring Beach Clean Leaders!
Register your favourite beach now at 

[email protected]

and get started on our STEP BY STEP guide.
FROM TIDELINES TO THE TREASURY
The Big Spring Beach Clean will target 'avoidable plastics' and we'll be asking for thousands of you to document the single-use plastics (including cutlery, straws and stirrers, plastic drinks bottles, coffee cups and condiment sachets) that you find on our tide lines. We'll be calling on you to flood social media with images of these items using the hashtag #AvoidablePlastics and #PlasticFreeCoastlines. This evidence will be used to support upstream solutions to preventing plastic waste as the Government considers taxing avoidable and single-use plastics.
THE 'ATTENBOROUGH EFFECT'
This huge volunteer effort reflects the recent explosion of awareness and action around the issue of ocean plastic pollution that was powerfully demonstrated by the recent Blue Planet II series. Nicknamed the 'Attenborough Effect', the series shone an all-encompassing light on the threat that plastic poses to our oceans, leading to a wave of new engagement that can be traced back to ripples generated almost 10 years ago by those pioneer beach clean communities, many of whom are still active with SAS.
Surfers Against Sewage' Head of Community and Engagement, Dom Ferris said: "We know that up to 13 million tonnes of plastic enter our oceans every year. We know that millions of animals are dying because of this. We know that plastic is literally suffocating our oceans. Yet, despite this, there is hope and nowhere can that be better felt than on our beaches each spring amongst the tens of thousands of people who have donated their precious time to protect what they love.

Today we're calling for people to lead their communities once again by registering their favourite beaches for a Big Spring Beach Clean! "
PLASTIC PREVENTION PARTNERSHIPS
We also recognise the importance of working 'beyond the beach clean' and are proud to be working with the Environment Agency to promote the Big Spring Beach Clean, as we focus on innovative solutions to tackle single-use plastic pollution in the wider environment together.
The Environment Agency recently announced £750,000 for a new, dedicated team to tackle plastics pollution in the South West of England. This pioneer project will see the creation of a new Plastics and Sustainability team that will be working across Devon and Cornwall with businesses, local councils, charities and community action groups, like us and the Bude Cleaner Seas Project. The team will aim to reduce the amount of plastic pollution across land, rivers and the coastline. It will promote better environmental practices across industry, including a reduction in plastic waste from manufacturing, along with community campaigns to clean up pollution locally, beginning with SAS's Big Spring Beach Clean.
Environment Agency Area Director, Richard Stockdale said: "We share the same passion as Surfers Against Sewage for removing plastic that has been allowed to enter our precious environment and by working together we will maximise this opportunity to make a massive difference. We are thrilled to be part of the Big Spring Beach Clean working with so many great people to remove as much plastic from our beaches as possible for people and wildlife."
BECOME A BEACH CLEAN LEADER
Register your favourite beach or waterway with us at [email protected] and receive a limited edition stainless steel Klean Kanteen 'Beach Clean Leader Beaker'!
To find your nearest Big Spring Beach Clean event head to the SAS 'Regions and Events' page or email us at [email protected].