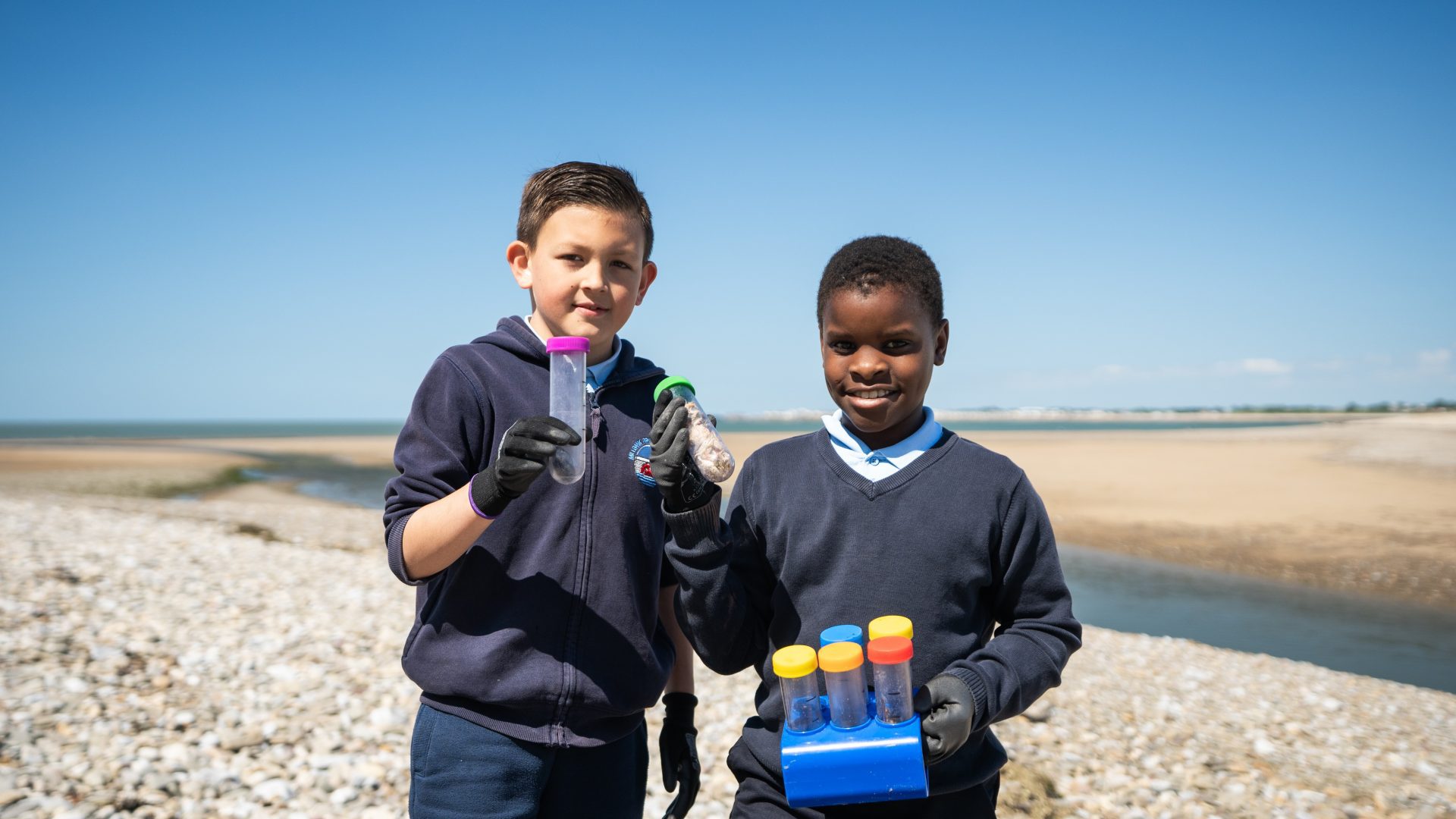 Students step onto beach for the first time thanks to Ocean School
Our immersive education programme aimed at getting children involved with ocean conservation has seen some students head to the beach for the first time in their lives this summer.
Ocean School (Ysgol y Mor), welcomed 1,500 primary and secondary school students into the 'greatest classroom on earth' in recent weeks.
"The aim? Simple. To give all children the opportunity to explore, investigate, protect and enjoy their beaches in their own way… (and to have loads of fun of course!!)"– SAS Education Manager, Dom Ferris
1 in 5 youngsters have never been to the beach!
However, of the huge number of children, around 20 said they had never been to a beach before – and, sadly, we think this is a conservative estimate, due to some students being too embarrassed to admit that it was their first time. Recent studies suggest that, nationally, almost one in five children have never been to a beach (Keep Britain Tidy, 2018).
We are aiming to change that, and, during this particular wave of Ocean School sessions, which saw more than 40 schools taking part, we were able to provide free transport for a number of schools in areas of social and economic deprivation (including Bournemouth, Swansea and Manchester).
These, and a significant number of other schools that attended, had an above average number of Pupil Premium (PP) students, which means that the number of disadvantaged students at the school was higher than normal (the national averages being 13.7% and 12.4% for primary and secondary respectively). PP students at one school alone made up 44% of the attendees.
With the wave of sessions, which have been running each summer since 2017, we are empowering young people to take matters like the plastic pollution crisis into their own hands through outdoor education. And thanks to 10 Ocean School delivery teams made up of 21 dedicated SAS regional reps, 48 sessions (26 in Wales and 22 in England) were held across 16 UK beaches this year.
Power to the pupils
The flexible programme even allowed one school to hand the power over to its pupils for the first time and guide other students in the right direction. This team, from Knelston Primary School, located on the Gower, hosted students from Sea View school (based in an economically deprived area of Swansea) and actually led and delivered Ocean School themselves – the first time we have been able to facilitate this style of delivery.
Following the sessions, Knelston School teacher Sal Beynon said:"It was absolutely amazing and we would most definitely do it again. 

I felt a little nervous before as I knew we had several children coming with behavioural issues but they were so engaged in Ocean School. They were as good as gold and many of them didn't want to leave."
Engaging with Government
They weren't the only inspired group of students, though, with other schools, like Nant y Moel Primary, using their session to reach out to government – in this case, by recording and sending a message from Ocean School to their local MP Chris Elmore (MP for Ogmore), who visited the school the very next day.
Ocean School's out for summer
With the incredibly positive response, we're now gearing to re-launch the programme for next year, which will feature an updated version of the programme for Key Stages 3 & 4 students.
Each summer term we deliver Ocean School at a selection of beaches across Wales and England. We have room for 40 schools and 1200 students to visit each year, so drop us a line at [email protected] to be considered for 2020.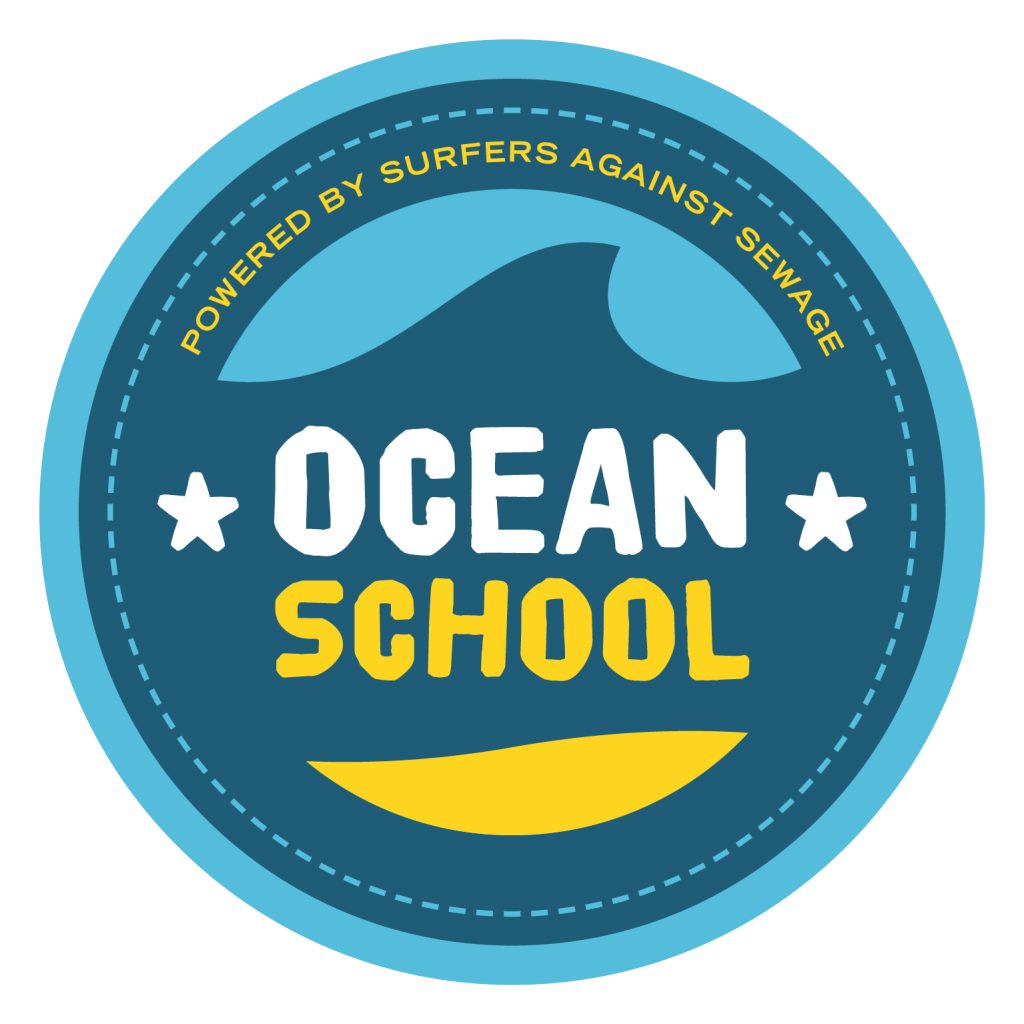 Head over to our Ocean School page to learn more about the programme and maybe take a few 'ocean activist' ideas to the beach with you this summer!