Regional Reps Programme Recruiting
We are appealing for a new wave of Ocean Conservation Volunteers to join our Regional Reps Programme across the UK.
We are now looking for more beach-loving volunteers to join our Regional Reps Programme as we aim to expand this network to help protect waves, oceans, beaches and wildlife right around the UK. Thanks to the support of players of People's Postcode Lottery, we are seeking 50 new volunteers to join the team. These people help inspire, educate and mobilise their local community in the face of issues impacting our beaches including climate change, ocean plastic pollution, poor water quality and over development.
You don't need to  be a pro surfer to join the team or have a degree in marine biology. You simply need to share a passion for the ocean and a strong desire to commit time and energy to the front line effort to protect the coastline. The current team of Regional Reps is made up of a diverse range of individuals of all ages, backgrounds and experience. The team includes teachers, students, athletes, artists and even Sharkiologists, who all share a deep blue love of the ocean. Together they represent one of the most authentic voices for marine conservation in the UK today, which is driven by their connection with their local beach. Their shared experiences at the coastline, from walking along tide lines of plastic pollution to swimming in polluted waters and seeing the loss of marine life first hand, has brought them together to make a positive different for the Great British coastline.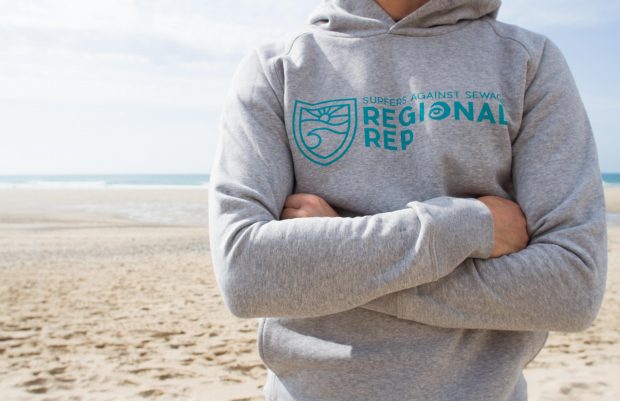 (c) Matt Indge, Rep for Cardigan Bay
Our Regional Reps Network already covers 75 coastal communities where they deliver school talks, represent SAS in newspaper and on the TV, engage their local MPs and work with businesses to promote an ocean friendly approach. Collectively they have delivered 522 beach cleans, removing almost 50 tonnes of marine litter since 2010 and we are extremely proud of them! With such a huge and varied coastline there are hundreds of locations from the tip of Scotland to the end of Cornwall that still desperately need representation from passionate volunteers.
Have a look at the list below for key coastal communities we are looking to increase our coverage into, meet some of the current Reps here and then, if you think you have what it takes to become a guardian of your local beach, send your CV and cover letter to Jack at [email protected].
Burnham-on-Sea
Woolacombe
Westward Ho!
Bude
Padstow
St Ives
The Lizard
The Roseland
Bantham
Torbay
Seaton
Lyme Regis
Isle of Wight
Portsmouth
Eastbourne
Brighton
Camber Sands
Dover
Clacton
Skegness
Great Yarmouth
Bridlington
Hartlepool
St Andrews
Fraserburgh
Thurso
Cape Wrath
Isle of Man
Whitehaven
Blackpool
Anglesey
Llyn Peninsula
Swansea/the Gower
Porthcawl
Belfast
Ballycastle
Portrush
We are delighted to have been awarded an incredible £100,000 by Postcode Local Trust to grow this amazing network of Regional Reps. Thanks to players of People's Postcode Lottery, these funds will enable us 50 new beaches to b e better protected for everyone to enjoy.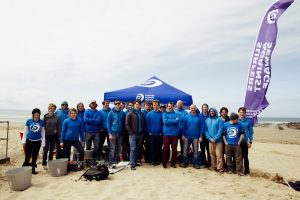 (c) Matt Indge
The closing date to get your applications in is Friday the 26th of August.