Pupils take positive action on litter in the North West
Our Be The Change Education programme is back on the road and last week the team from Surfers Against Sewage reached the North West. Six schools and over 1800 pupils took up the challenge to tackle litter in their communities.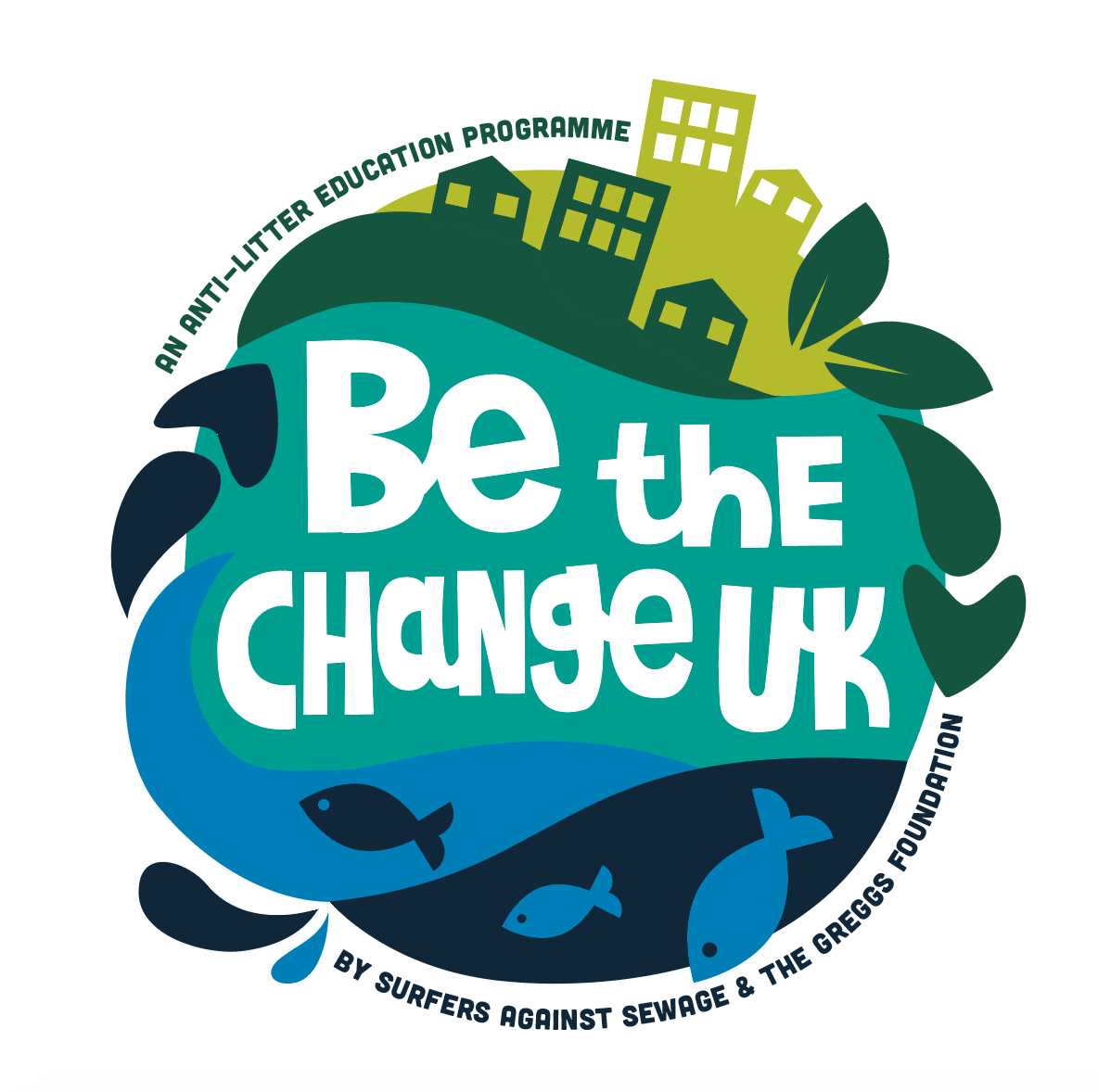 Be The Change is our nationwide, litter busting, education programme and award scheme. Litter and plastic pollution knows no boundaries and in response we needed to take our education programme on tour to ask the pupils of the UK for their help!
Be The Change has visited schools in Essex, Birmingham, Newcastle, Bristol and now Liverpool. The programme empowers pupils to take a leading role in keeping their communities litter free.
Be The Change Liverpool
Our Liverpool tour marks the third leg of this UK wide Anti-Litter tour, which, has so far reached 5,187 pupils! Be The Change UK is funded by our friends at the Greggs Foundation and we were delighted to work with six North West Greggs Breakfast Club schools in the city. Each of which lapped up the challenge to make a positive impact to their communities.
During each session pupils learnt the effect that litter and plastic pollution can have on their communities and precious outdoor spaces. Investigated whether litter was a problem in their school before beginning work on stemming the flow of litter through the creation of inventive Anti-Litter Action Plans.
Be The Change Awards
Be The Change is not just a school talk, it's an award scheme too! After our visit we give every participating school the chance to enter the Be The Change awards. The awards will give students the opportunity to showcase their 'Anti-Litter Action Plans' and potentially win the £250 grant to implement their idea in their school / community. How cool is that!?
Be The Change Liverpool in Numbers
1887 pupils reached
12 interactive class workshops
6 whole school assemblies
12 'Trash Mob' school litter investigations took place
6 schools to enter the Be The Change Liverpool Awards
£250 to be awarded to the winning school
What The Pupils Said
"Our visitors gave us some interesting facts about the current problem of plastic pollution around the world today. We went on a litter hunt in our playground to see if plastic pollution is in our local area. We found many examples of plastic wrappers, bags and other litter which is not biodegradable. After our litter hunt we were inspired to explore ideas about how to reduce plastic pollution in our local area and around the world along with the devastating effects it is having on our wild life, seas and oceans around the world." Class Four, St Columbas Primary School