Environmental Audit Committee – Inquiry into plastic bottles pollution, deposit refund systems and refills
We were stoked to represent you this week in front of the Environmental Audit Committee (EAC), presenting expert evidence to a panel of cross-party Members of Parliament. The EAC is currently gathering evidence and scrutinising the best solutions to solving the plastic pollution crisis caused by the huge volume of single-use plastic bottles and coffee cups escaping into the environment every single day.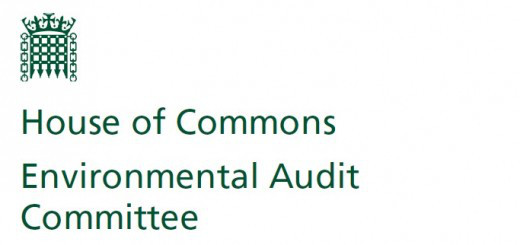 We were joined on the panel by Fiona Llewellyn, Project Manager, One Less Campaign, Dr Sue Kinsey, Senior Pollution Policy Officer, Marine Conservation Society, and Derek Robertson, CEO, Keep Scotland Beautiful.
The EAC is chaired by Mary Creagh MP, who was joined by her colleagues Zac Goldsmith MP, Caroline Lucas MP, Kerry McCarthy MP, Dr Dan Poulter MP, Alex Sobel MP, Joan Ryan MP and John McNally MP to hear evidence from Surfers Against Sewage and our NGO colleagues on the scale of the (marine) plastic pollution crisis, the impact is having to the health of our oceans and wider environment and the possible solutions including deposit refund systems, the #OneLess campaign and the current Refill movement.
You can watch the session here: http://www.parliament.uk/business/committees/committees-a-z/commons-select/environmental-audit-committee/news-parliament-2017/disposable-packaging-second-ev-17-19/
The UK uses a staggering 38.5 million single-use plastic bottles every day in the UK.  Currently, only a paltry 57% of these plastic bottles are recycled and this is estimated to be significantly lower for drinks bottles as they are used often used 'on the go'. Our recycling infrastructure, targets and the financial incentive for society to recycle more are currently failing.
Recent surveys estimate that approximately 700,000 plastic beverage containers are littered daily in the UK. Sadly, plastic bottles consistently feature in the top 5 of litter survey 'most found' items, whether conducted in marine or terrestrial environments, in the UK and around the world. In our own brand audits, we also consistently find the packaging from drinks manufacturers in our top ten – the PepsiCo, Coca-Cola and Carlsberg. Plastic bottles now make up 10 percent of all litter found in the Thames, just yards away from where we met with the EAC. Even more specifically, throwaway plastic water bottles now make up nearly half of all the plastic bottle waste collected from the Thames. Let's not forget that the Thames is a tidal river, making England's capital city London-on-Sea, shining a light upon how plastic so often makes its journey from so-called civilisation to sea.
The EAC inquiry into single-use plastic bottles and coffee cups couldn't come at a better moment to create the change we want to see to stop the flow of plastic to our oceans. We recently delivered the concerns of 285,000 members of the public who signed our Message In A Bottle petition to 10 Downing Street with our friends at 38 Degrees.  These are supporters who have joined us in the call for more action to stop plastic pollution with the introduction of a deposit refund system. Our campaigning has also played a part in Defra launching its own consultation into deposit refund systems, which closes at the end of October. The Secretary of State for the Environment, Michael Gove MP has already gone on record in support of deposit refunds, so it feels like the net is closing on this source of plastic pollution.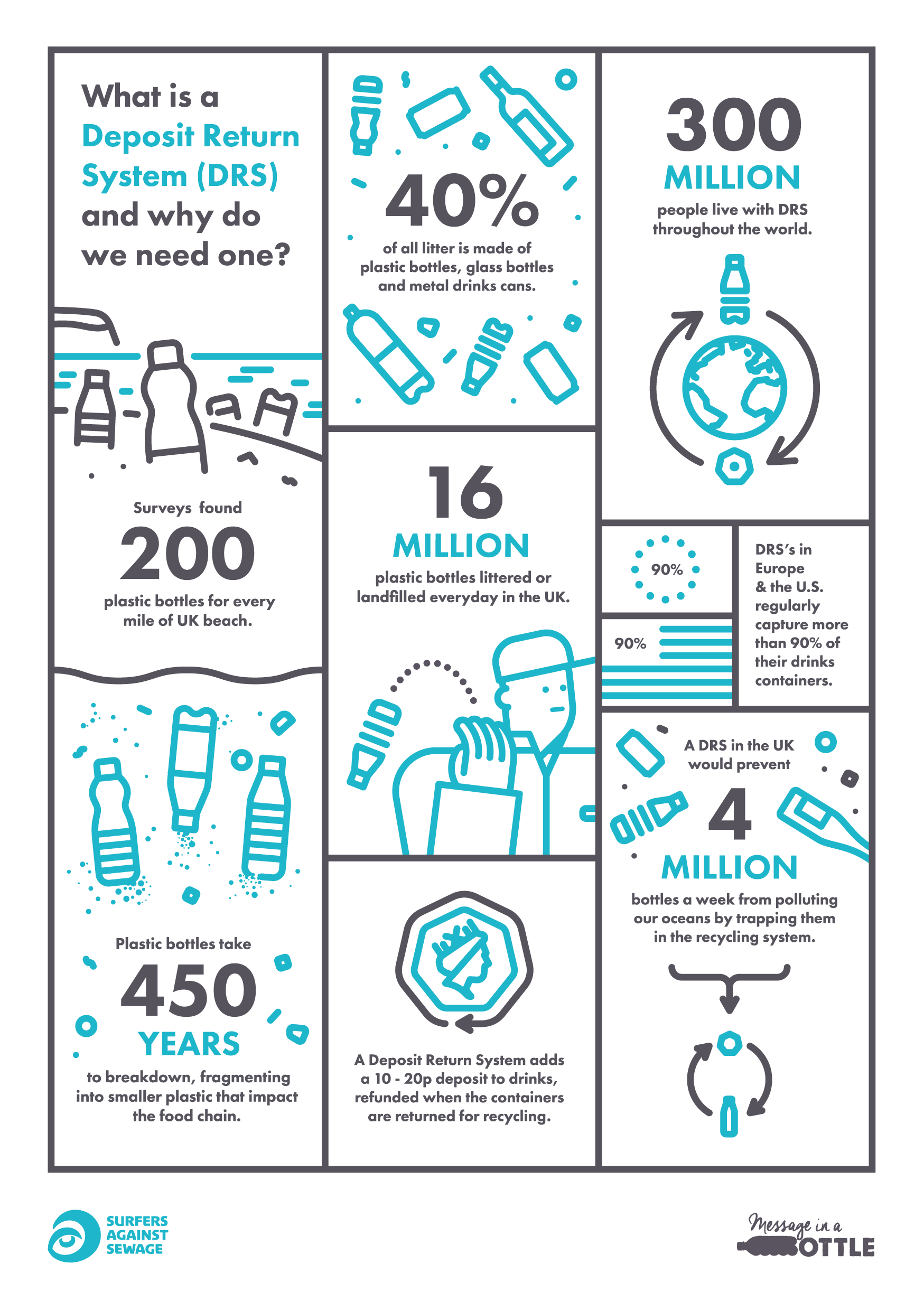 Over 61,000 members of 38 Degrees also took part in our survey on plastic pollution, as evidence for the Environment Audit Committee's inquiry on coffee cups and plastic bottles. The top lines of the survey results include:
86% of respondents said plastic litter is either a problem or a big problem where they live
Respondents' said the top two ways to reduce litter were to reduce plastic packaging and get a bottle deposit scheme
66% of respondents said bringing back a bottle deposit scheme would encourage them to recycle more
One respondent, Jill noted: "I've been amazed by the effect the ban on free plastic bags has had on the public. Everyone in my local supermarket brings their own bags. Surely we can do the same with plastic bottles?"
However, in spite of building evidence and Coca Cola, Suez, Keep Scotland Beautiful and other significant actors in the deposit refund debate coming out in favour of UK-wide deposit refunds, let us not be complacent or consider this a done deal. We must continue to present the strongest possible evidence to support a well-designed deposit refund system until the right taxation, recycling rate targets or legislation is put in place as a driver to the necessary investment.
We were sure to stress to the EAC that a deposit refund system should be part of more effective and efficient waste management and recycling policy and legislation. No single strategy or system will solve the plastic problem. In isolation, deposit refunds won't solve the overall litter crisis but should rather, be considered a key tool in the framework to tackle plastic pollution, alongside improved kerbside systems, enhanced local 'binfrastructure', increased education campaigns, more public awareness and incentives for businesses to plan out plastic obsolescence.
Please do have a look at the following resources detailing how we've been making the case for deposit refund systems and moving the campaign to tackle plastic pollution up the public, political and corporate agenda.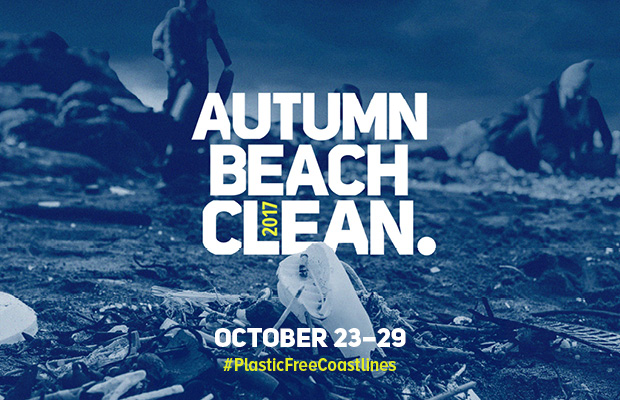 We'd like to thank our All Party Parliamentary Group Members, our Regional Reps, 38 Degrees, the Campaign to Protect Rural England, the Marine Conservation Society, the Marine CoLABoration, Eunomia, the Zoological Society of London, Refill Bristol, the Association to Protect Rural Scotland, Have You Got the Bottle, Greenpeace and the Calouste Gulbenkian Foundation for all their work and support on the campaign so far.