Education Secretary calls for schools to go single-use plastic free by 2022
Surfers Against Sewage Plastic Free Schools campaign is highlighted as leading example 
Georgeham Primary School in North Devon was the first school to achieve Plastic Free School status and the Education Secretary wants "every school in the country following their lead by 2022"
SAS's Plastic Free Schools movement has caught the attention of the government and "we welcome this commitment which can help move the UK further towards a more sustainable future."
The Education Secretary has today urged all schools to eliminate their use of single use plastics by 2022, highlighting SAS's Plastic Free Schools programme as a leading campaign.
Damian Hinds has called on senior leaders in schools to stop using items such as bags, straws, bottles and food packaging in favour of sustainable alternatives, and invited them to start a conversation with pupils about the effects discarded plastics have on the environment and wildlife.
Mr Hinds said,
 "On my first school visit as Education  Secretary almost a year ago, the very first question I was asked by a pupil was what we can do to limit the damage of plastic on the environment. Plastic can harm our precious environment and be lethal to wildlife."
Georgeham Primary was the first school to be awarded Plastic Free School status by Surfers against Sewage (SAS), who recognised that the school had met five crucial targets including an initial plastic audit of the school and challenging the government and industry to make the changes needed.
The key changes that enabled the school to go plastic free included getting rid of plastic from the school's supply chain and replacing single use plastic with plastic that can be easily recycled.
One of the most common uses of single use plastic are the straws and packaging from the cartons of milk the Government provide to reception pupils in schools. After agreeing a deal with their suppliers, Georgeham School now have their milk delivered in recyclable containers and the children drink out of washable beakers.
Ben Hewitt, Director of Campaigns, Surfers Against Sewage  said:
"We're delighted at the announcement from the Department For Education, supporting a commitment for all schools to be single-use plastic free by 2022.

This builds on Surfers Against Sewage's successful Plastic Free Schools education programme, launched earlier this year, which set the foundations for students and teachers to free their schools from avoidable single-use plastics, through a realistic and achievable five step plan.

This pupil-powered movement has clearly caught the attention of the government and we welcome this commitment which can help move the UK further towards a more sustainable future."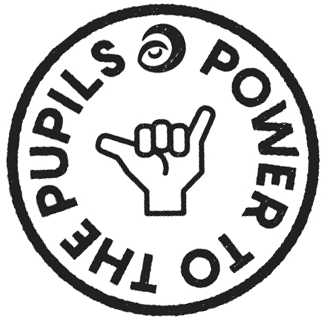 Julian Thomas, Headteacher at Georgeham Primary School (and Surfers Against Sewage regional rep) said;
"We are thrilled to hear the Education Secretary is calling on all schools to become single use plastic free by 2022. All of our pupils enthusiastically played their part in helping the school reduce excessive single use plastic consumption. I am confident children across the rest of the country would also welcome the challenge!"

"By making relatively minor changes, such as replacing cling film for foil in the canteen we were able to significantly reduce our plastic use in the school. We're a small school but we think big and I'm very proud of everyone at Georgeham for what we've achieved."
Plastic Free schools is a pupil powered education programme, designed to equip pupils with tools and challenges that create positive, lasting environmental change
To sign up your school as a Plastic Free School, visit https://www.sas.org.uk/plastic-free-schools/