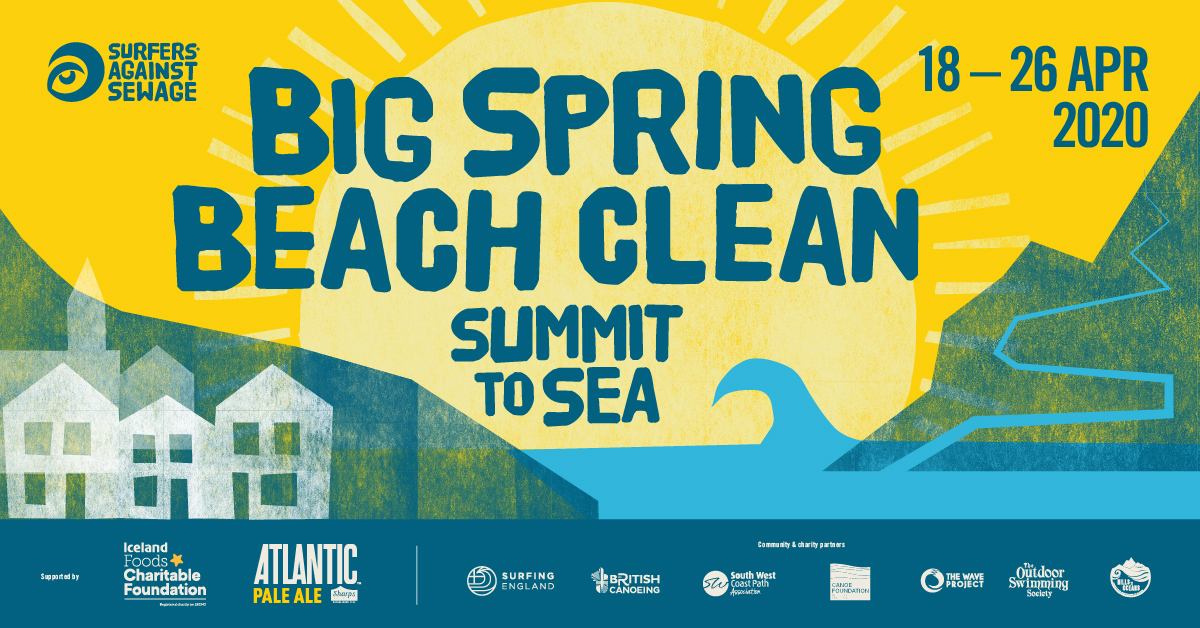 Ocean Activists Unite for UK's Biggest Beach Clean Weekend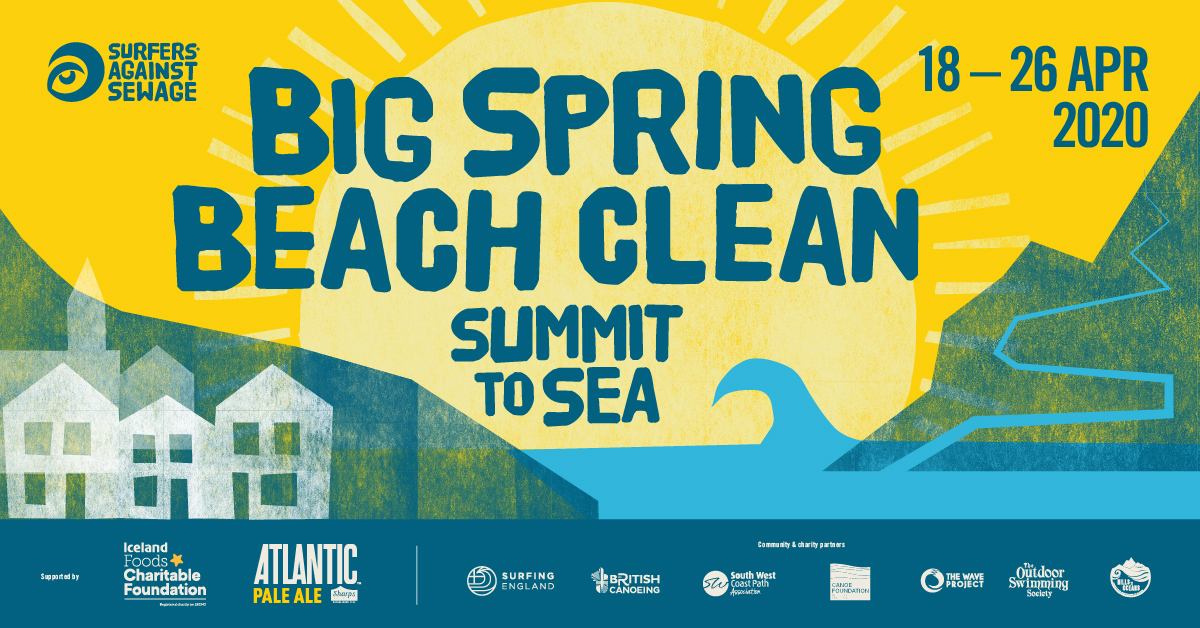 We are organising the UK's biggest beach clean weekend, the Big Spring Beach Clean.
Up to 50,000 beach clean volunteers expected to participate at beaches across the UK.
The events will also include the UK's biggest Plastic Pollution Brand Audit, identifying the brands contributing the most plastic pollution to the UK's coastline.
We are calling for manufacturers to take responsibility for the full life-cycle of their packaging and the damage it causes to the marine environment and wildlife.
Events from summit to sea – in an effort to create ocean activists everywhere, we are calling for river, rural and urban events to tackle plastic pollution before it gets to the coastline.
Leaders and volunteers are invited to register here.
Cornwall, England: with support from Iceland Foods Charitable Foundation and Sharp's Atlantic Pale Ale, we are organising the biggest beach clean weekend of the year as part of our annual Big Spring Beach Clean. Up to 50,000 volunteers are expected to take action to tackle the scourge of ocean plastic pollution over the weekend.
We are calling for volunteers to register their beach, river and urban clean events at here!
We have been at the forefront of the global beach clean movement for over a decade, organising over 7,507 events, mobilising a quarter of a million volunteers who have together removed a staggering 534,012.59 kg of plastic pollution from our beaches.
Volunteers will collect vital plastic pollution data as part of the Plastic Pollution Brand Audit. Last year, the results revealed that Coca Cola and PepsiCo were responsible for 25% of plastic pollution recorded by volunteers. This important citizen science project will be published to ensure that businesses are changing their attitudes, systems, products and behaviours to better protect the ocean and wider environment. We are calling for more urgent action from manufacturers to reduce their single-use plastic packaging addiction.
Plastic pollution evidence will also be submitted to the government to support ambitious and progressive policy and legislative interventions to stop plastic pollution at source. An ambitious deposit return scheme, extended producer responsibility, single-use plastic bans, and a more ambitious plastic bag charge should all be introduced as soon as possible.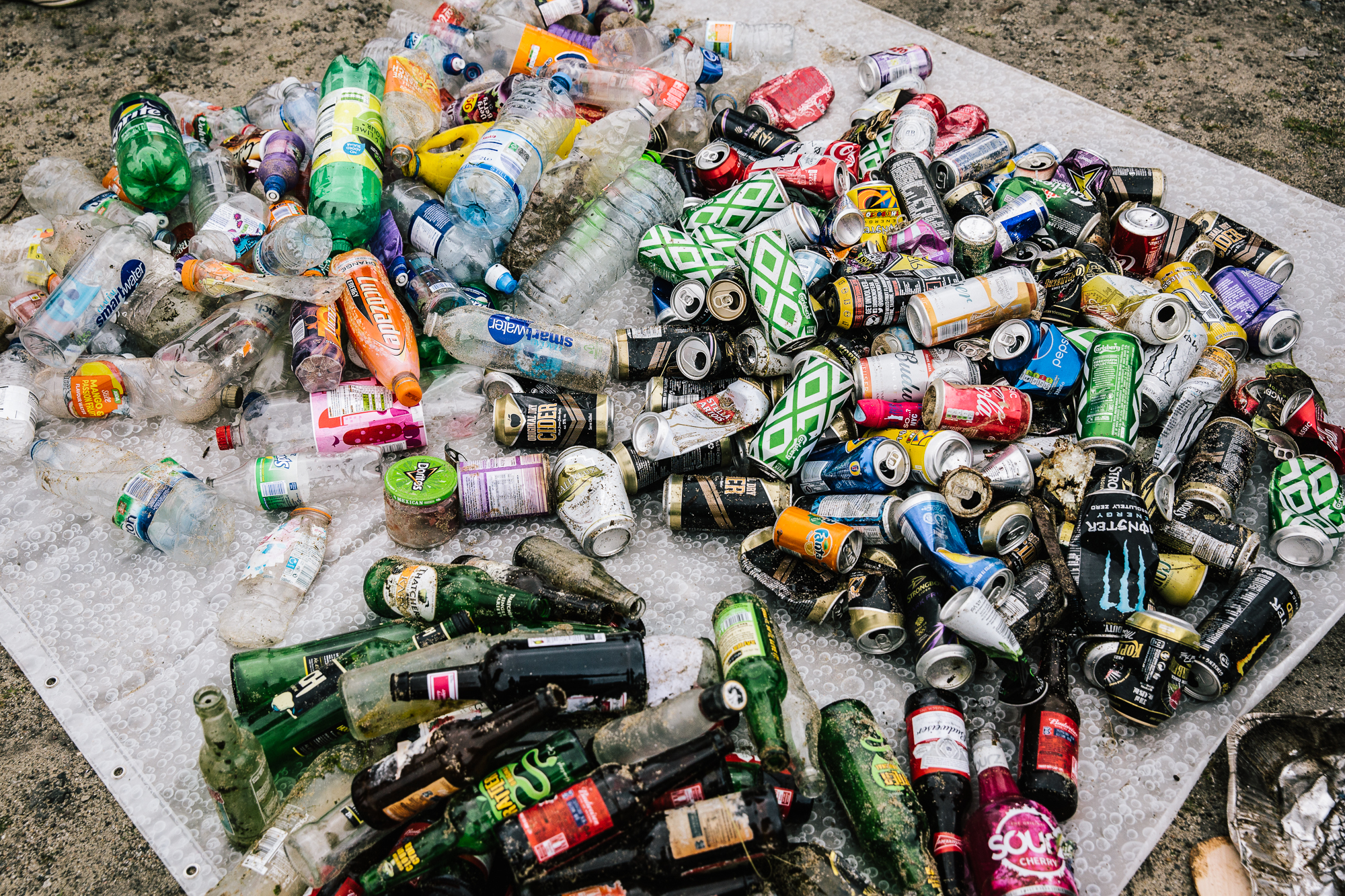 Jack Middleton, Community Manager at Surfers Against Sewage says "Tens of thousands of volunteers joining us at beaches and rivers is a huge indication of the public's feelings towards the growing scale of the plastic pollution crisis. It also highlights the urgency of the radical action required to protect our ocean from their products. The data our volunteers collect will help inform and drive change by those who still put profits before the planet."
Richard Walker, Trustee of the Iceland Foods Charitable Foundation said"Iceland Foods Charitable Foundation and Surfers Against Sewage share a common passion for tackling the scourge of plastic head on, and we know that this is an issue that resonates with an ever-growing number of people. Our Iceland stores are at the heart of high streets up and down the country and we recruit our store colleagues locally, making us a true community retailer. We are delighted to be backing SAS in encouraging individuals and organisations throughout the UK to help make a difference to the quality of their local environment through The Big Spring Beach Clean."
James Nicholls, Marketing Controller at Sharp's Brewery says "Being based a couple of miles from the sea in North Cornwall, our coastal environment is deeply important to us. We have a long history of supporting the Blue Flag and community beach cleans and the whole team at Sharp's are over the moon to now be supporting SAS on their Big Spring Beach Clean, an initiative we've long admired"
To register for guidance on leading your own clean, visit our page here or email our team on [email protected]. All Clean Leaders will receive a Big Spring Beach Clean equipment pack and a step-by-step guide to organizing your clean, along with support and guidance from our team in organising your event. Participants in the Brand Audit will also receive a limited edition Hydro Flask bottle.
We would like to thank the Iceland Foods Charitable Foundation and Sharp's Brewery and Community Partners: Canoe Foundation, Surfing England, British Canoeing, British Mountaineering Council, The Wave Project, South West Coast Path Association and the Outdoor Swimming Society.