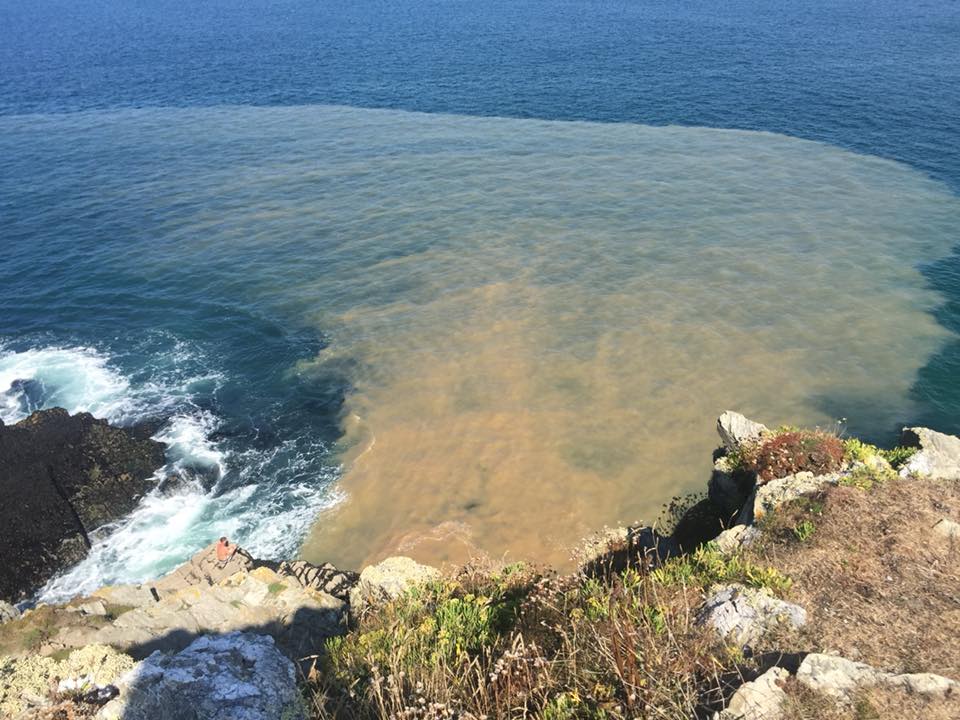 Towan Head Sewage Spill – 2nd September
Update 04/09/2018 – More heavily discoloured discharge and odour has been reported by SAS supporters occurring from 4pm Tuesday. We've continuing to liaise with the Environment Agency and South West Water – who state that the malfunctioning Newquay plant responsible is under recovery and should be up to usual standards in the next few days.
Surfers Against Sewage has received confirmation from South West Water (SWW) that a spill occurred from Towan Head outfall, Newquay on Sunday 2nd September. Exact timings are still being established, but the Environment Agency had been notified by 11.30am.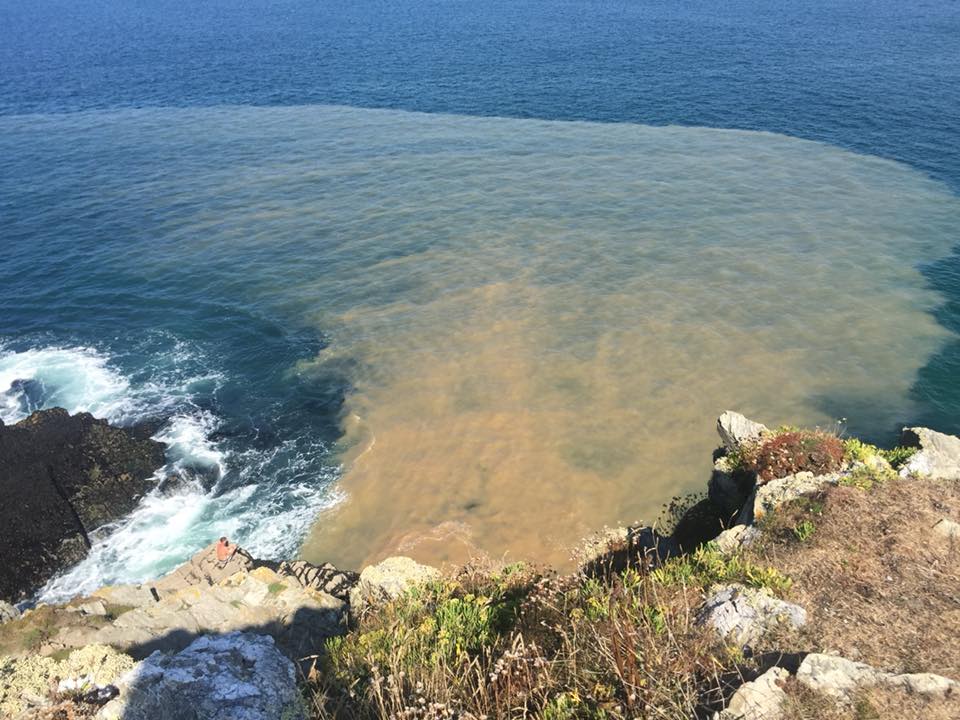 The spill was unplanned and unintended, being the result of a malfunction in the activated sludge process of water treatment.
As the spill hadn't originated from a combined sewage overflow (CSO), telemetry alerts were not triggered and so bathers were not alerted through our Safer Seas Service or SWW's Beachlive service. The spill was instead reported by vigilant Surfers Against Sewage supporters. We'd like to thank those who raised the incident with us and the Environment Agency's pollution hotline.
SWW reported the discharge had been fully treated through the biological and UV disinfection stages, however suspended solids were present, hence the discolouration in the discharge. A mitigation measure of increasing ultra-violet (UV) treatment intensity was put in place, and the malfunction has since been remedied. The incident is under internal investigation by SWW, and Surfers Against Sewage will relay the findings of this.
The level of health risk caused is yet to be established. With the favourable winds, weather and waves on Sunday, a substantial number of water users were in the area on Sunday. If this included you, please report any medical issues or impacts experienced at https://www.sas.org.uk/medical-response-form/. We'd also welcome any further information about the spill, including timings and photos. Please contact [email protected].
Surfers Against Sewage is currently pushing a new Parliamentary Water Quality Bill to empower the Environment Agency to issue more substantial fines to water companies in relation to sewage pollution incidents. Our Safer Seas Service is also under redevelopment for 2019 to provide water users with nationwide, real-time water quality information at surf spots and bathing waters to protect water users. This initiative also helps support our calls for further investment in the UKs sewerage infrastructure. Further information on water quality can be found on our website.