Sporting groups boost support for deposit return
A coalition of top water sports groups and marine conservation bodies today wrote to the Environment Secretary Michael Gove demanding a deposit return scheme on bottles and cans.
The letter, organised by Surfers Against Sewage, calls for a consistent UK-wide approach to the introduction of deposit return schemes and urges the Government to work with counterparts in Scotland, Wales and Northern Ireland to deliver the most effective system for public and business users.
Signatories include the Royal Yachting Association, the British Sub-Aqua Club, the Outdoor Swimming Society, Surfing England and Sir Ben Ainslie's British yachting team Land Rover BAR. The sporting groups are joined by Surfers Against Sewage, the Marine Conservation Society UK, the Blue Marine Foundation, and Fathoms Free.
Representing surfers, swimmers, kayakers, sailors, divers and other recreational water users, the letter highlights growing concern at the problems empty cans and bottles cause in the marine and terrestrial environment.
Rob Thompson, founder of marine litter charity Fathoms Free, said "Fathoms Free have observed a dramatic reduction in plastic bags littering the marine environment since the introduction of the 5p carrier bag charge, having previously been one of the most commonly found items whilst diving. Plastic bottles are also amongst our most regularly collected items (being made of a polymer type that sinks). We are confident that a deposit return scheme will be a simple and highly effective solution to reducing this type of marine litter."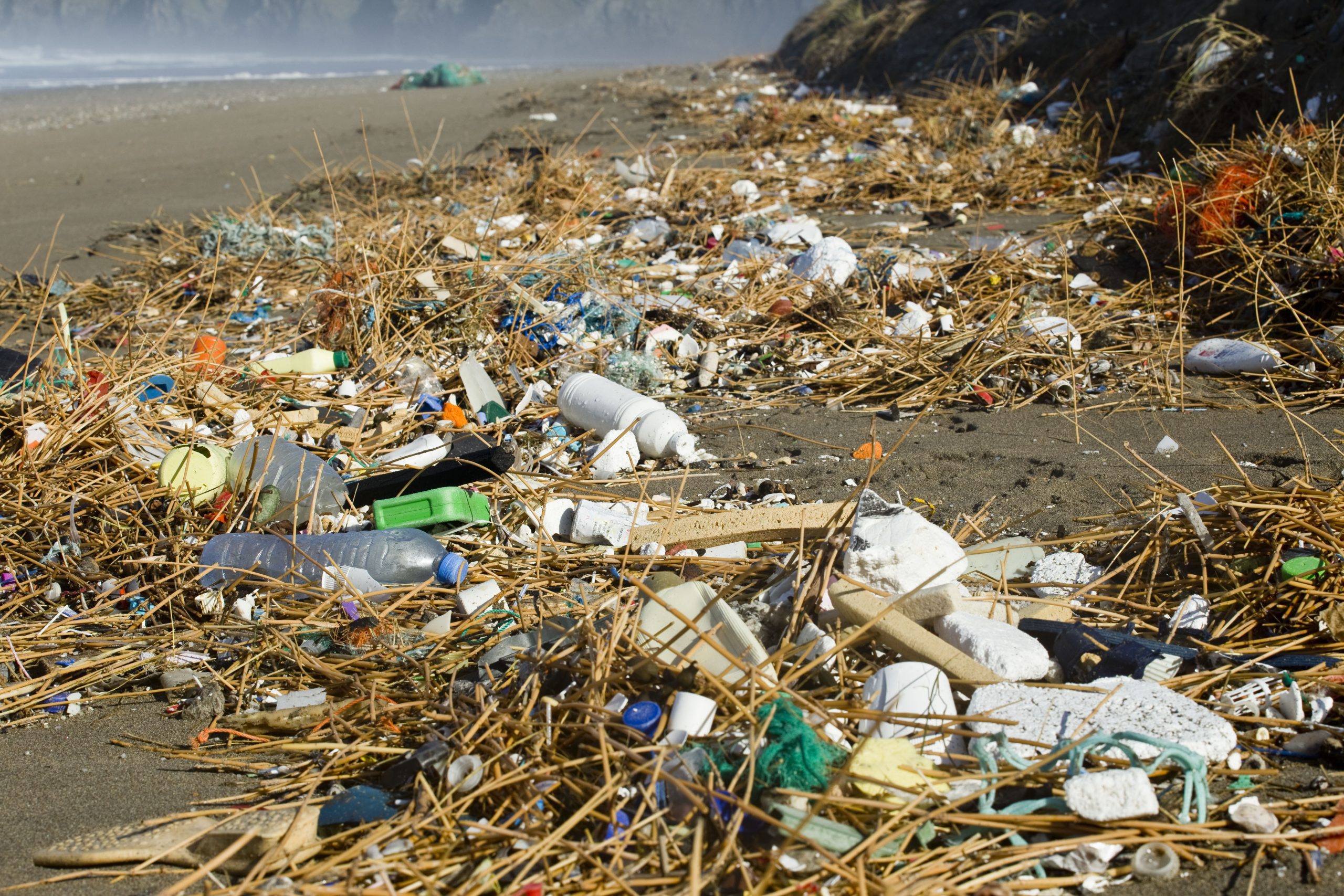 The case for deposit return can't be laughed off or easily dismissed. Deposit return schemes work well in other countries, with return rates of well over 90%.
A staggering 38.5 million single-use plastic bottles are used every day in the UK. Only half of these are recycled, with many ending up on beaches and in our oceans.
Data from the Great British Beach Clean 2017 shows that during a three day period volunteers picked up a staggering 14064 metal, glass and plastic drinks bottles and cans (minus caps and lids).
BSAC Chief Executive Mary Tetley said the bottle deposit scheme would make a real difference to the marine environment by reducing the amount of litter finding its way into the water. "As divers, we see firsthand the impact of litter on the marine environment, not only in our seas but on the beach and coastline. To reduce marine litter we must find ways to ensure our waste is disposed of correctly and a bottle deposit scheme can help to make this happen."
The coalition is calling on the Government to take comprehensive action to capture all forms of litter caused by plastic, metal and glass containers. Broken glass from discarded bottles and sharp metal edges resulting from metal cans, can cause both injury to beachgoers and marine wildlife.
Hugo Tagholm, SAS Director said "The time for action is now".
Scottish ministers have promised to introduce a deposit return scheme (DRS) for cans and plastic and glass bottles. In December the Environmental Audit Committee (EAC) published its report 'Plastic bottles: Turning Back the Plastic Tide' recommending that the 'Government introduces a legislated Deposit Return Scheme for all PET plastic drinks bottles'.
Mr Gove is looking at whether DRS could be introduced in England but last week the Government indicated that its decision on DRS could be delayed. The EAC responded by accusing the government of 'dragging its feet' and having 'not adequately acted upon, or responded to, the Committee's recommendations on deposit return schemes and producer responsibility obligations.'
Further delays will inevitably mean more bottles and cans that should be recycled are free to enter our canals, lakes, rivers and seas. This litter doesn't belong in our environment. We want to see the Government take decisive action to support a comprehensive DRS system for England, Scotland, Wales, Northern Ireland and the Republic of Ireland covering plastic, metal and glass drinks containers.
Kate Rew, founder and director of the Outdoor Swimming Society said "Outdoor swimmers see and step barefoot on to litter, and have become part of the mobile army clearing it up as we travel. We applaud all positive moves made to reduce plastic waste and turn back the plastic tide, but it's not just plastic that's we encounter on our barefoot travels. We see glass, tin cans and general litter: left behind at picnic and swimming spots in summer, washed up with driftwood as shore debris, beneath us in lakes and riverbeds, and poking out of the undergrowth in woods and hedgerows."
Click here to read the full press release. Make your voice heard by signing our bottle deposit petition!