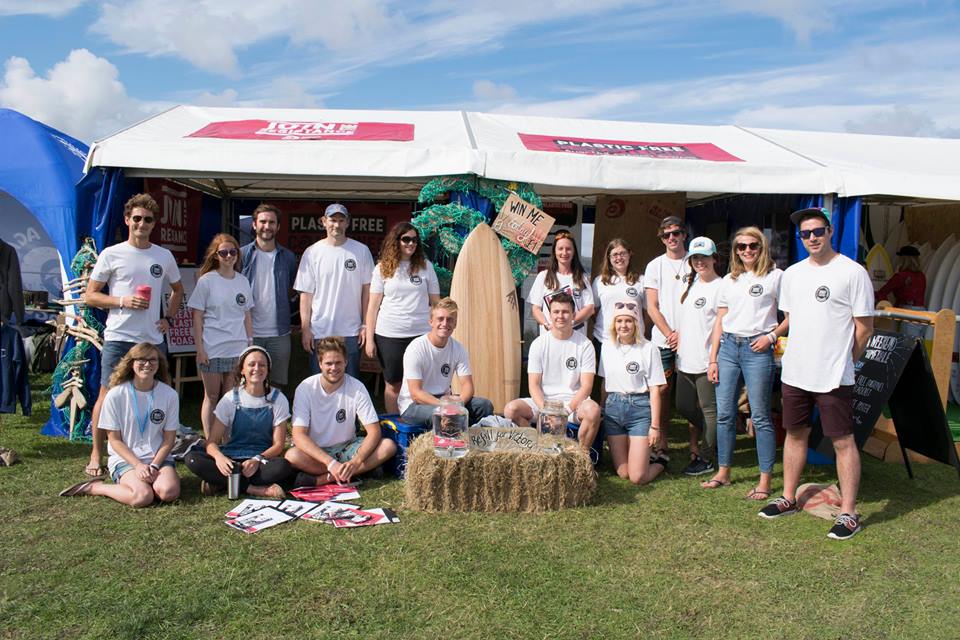 We are pleased to announce the 18th year of our partnership with Boardmasters. Boardmasters is one of Europe's biggest surf and music festivals and takes place across two venues in Newquay, Cornwall every year. Music and camping activities will be held at the Watergate Bay site, while all surfing, skate, BMX, shopping and beach activites will be held at Fistral Beach.
As always we will have an action-packed schedule of events running from our tents at both Watergate and Fistral. Keep an eye on our social media channels or come down and say hello!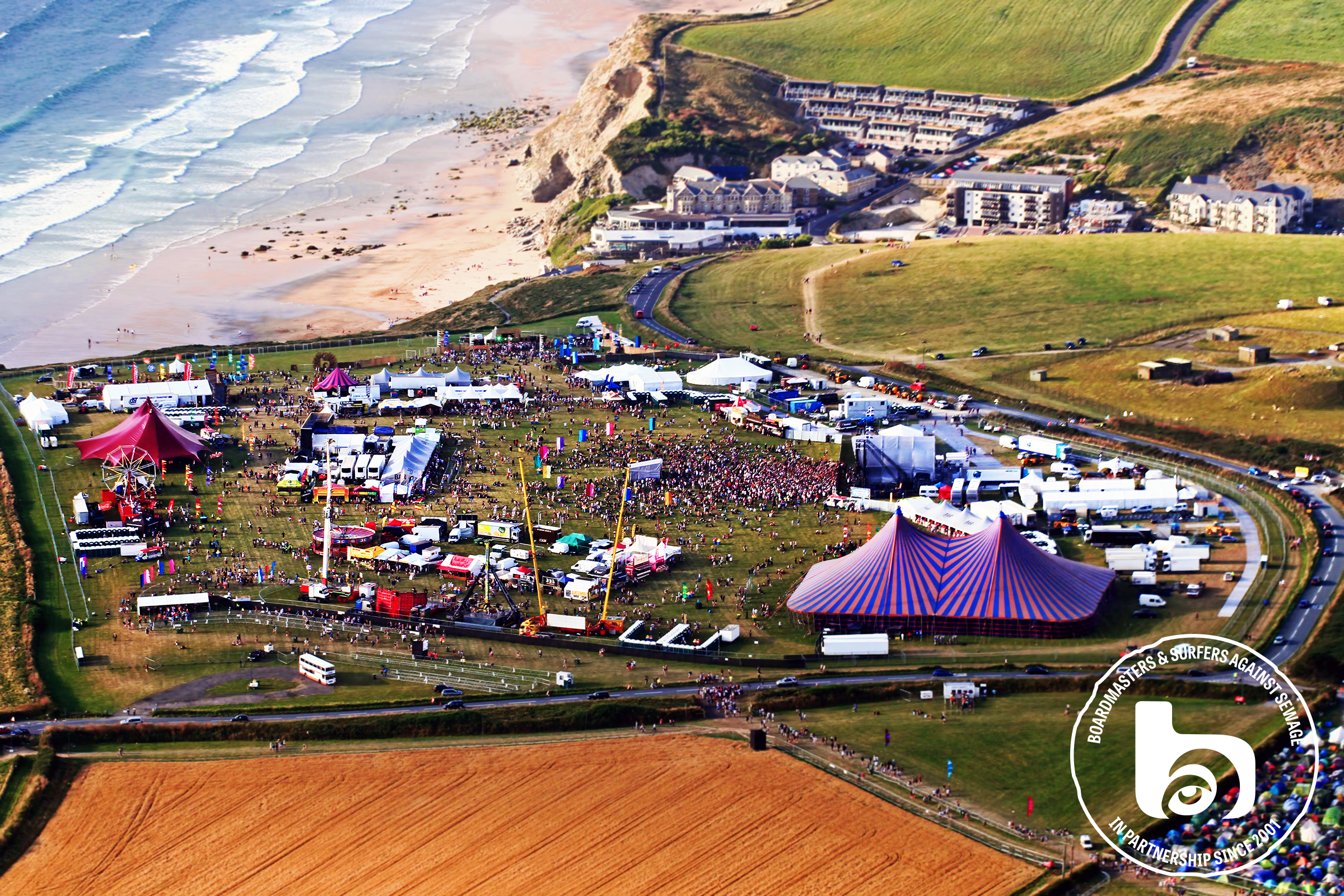 Boardmasters x SAS Sustainability Commitments
One of the main reasons for our partnership with Boardmasters is helping to advise them on decreasing the footprint the festival has while ensuring that sustainability increases year on year. We are excited to say that the commitments they have pledged to achieve this year are a fantastic outcome from 18 years of partnership.
1. Reduction in single-use plastics to levels close to zero by:
– Enforcing a reusable cup scheme across all main bars
– Increasing the volume of free water refill points across the festival sites
– Installing water coolers across all staff, artist and production areas
– Banning plastic straws across all bars
– Ensuring all food stalls and bars use compostable serve-ware including artist and crew catering
2. Increase recycling site wide by:
– Introducing a Litter Bond across 40,000 weekend camping tickets
– Doubling the amount of litter/recycling bins across the festival site
– Introducing food banks for all food stall waste
– Increasing the size of Green Team in campsites to communicate green messaging
3. Reduction in overall waste by:
– Working with Camplight to help reduce tent waste
– Continuing investment in festival site clean-up operations
– Continuing use of cups, plates and cutlery for staff catering in artist and crew catering
– Reviewing everything taken to the festival site by internal employees
4. An event that works harmoniously with the local community and local environment by:
– Continuing support for local communities and projects through the Boardmasters Foundation
– Holding year-round Boardmasters beach cleans in Cornwall
– Holding year-round consultancy process offering all levels of local community to engage with the event on a face-to-face level
– Supporting the local economy through use of local suppliers, contractors, staff and businesses
5. Reduction in carbon footprint by:
– Reviewing current power plan and identifying efficiency savings
– Continuing to encourage festival-goers to use public transport, more journeys with Big Green Coach, additional capacity via railway for special Boardmasters train
– Continuing car-park re-entry charges and promotion of festival shuttle bus services