SAS Trains Eco-surf Volunteers to Protect Beaches Nationwide
Surfers Against Sewage expands its network of eco-surf volunteers to protect oceans, waves, beaches and wildlife for coastal communities nationwide.
Surfers Against Sewage Regional Reps are a group of passionate, highly trained and engaging volunteers from a variety of backgrounds who share a love for our oceans, waves and beaches. They are the voice of the coastal environment in their communities; leading beach cleans, conducting education talks, connecting with local councils and their local Member of Parliament, highlighting regional issues and promoting SAS's national campaigns. The aim of the programme is to inspire, motivate and empower communities to take ownership of their beaches and help safeguard them for future generations to enjoy,
Surfers Against Sewage is delighted to have 75 Regional Reps volunteering on the programme to lead strong and engaged coastal communities. This team of volunteers are brought together twice annually for training weekends covering a range of themes including the organisation of effective local campaigns, the latest environmental threats to our coastline, relevant government legislation to help protect our beaches and how to build impactful beach clean events. Guest speakers are also brought into inspire the team and have included personalities and professionals from Olympic swimmers to sustainable business leaders.
Although the focus is on training there is, of course, an element of fun and team building. The locations are specifically picked to allow external activities that encourage the Regional Reps to work together as a team and create the volunteer peer-group relationships to maximise the impact of the programme.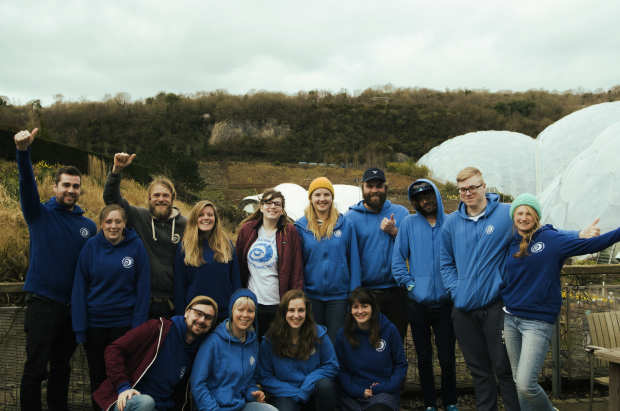 The first Regional Reps Event of 2016 took place in March at Cornwall's iconic Eden Project, another Cornwall-based charity that shares so much of the environmental ethos SAS Regional Reps promote through their volunteering effort. New Regional Reps from across the UK converged on Cornwall for a weekend of learning, team building and inspiration. The Reps were all hugely impressed with the sustainability message embedded throughout the Eden Project site and by the awe-inspiring biomes. Activities ranged from helping to design a new anti-litter activity, the 'Trasher Hunt' for SAS's Be The Change education programme to running the first Big Spring Beach Clean of the year at Pentewan Beach near St Austell.
A huge thank you to the players of the People's Postcode Lottery for helping Surfers Against Sewage to create an inspiring, motivating and truly unique event, bringing together and rewarding our amazing network of Regional Reps.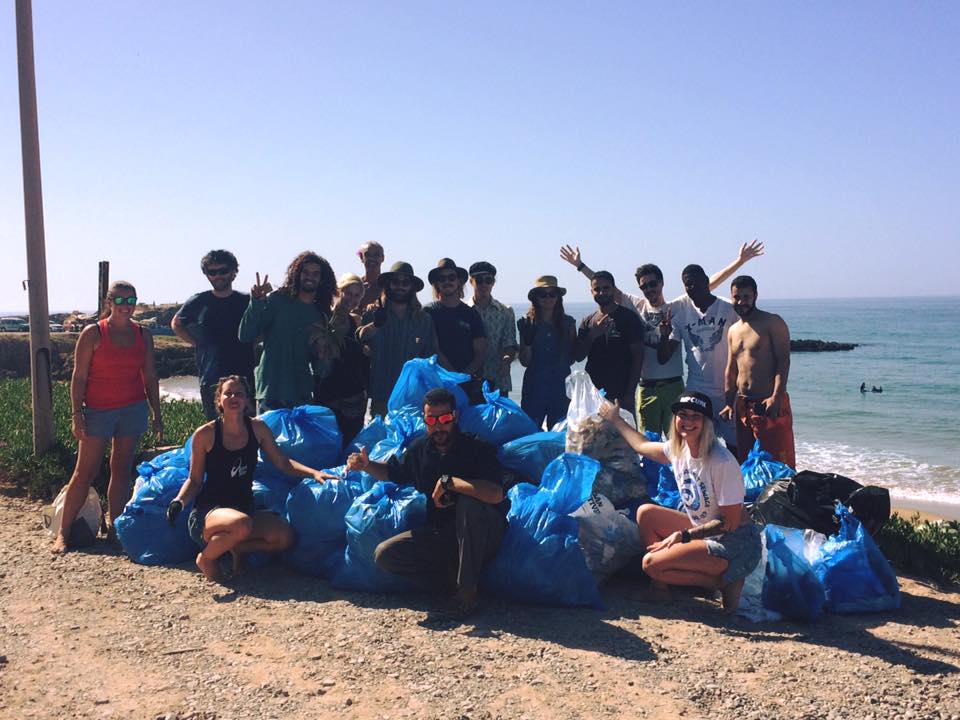 Surfers Against Sewage would like to thank the Peoples Postcode Trust for their continued support of the Regional Reps Programme. Last year the Peoples Postcode Trust, enabled Surfers Against Sewage to develop and expand the Regional Reps Programme from 50 volunteers to 75. This expansion allowed them to increase their coverage into new water sports regions while consolidating and building their teams in other significant areas. The Reps now cover key water sports communities from Jersey in the Channel Islands to the Isle of Skye and North Norfolk to Northern Ireland. They have also been active internationally, with our first beach clean in Africa taking place earlier this year, pictured above.