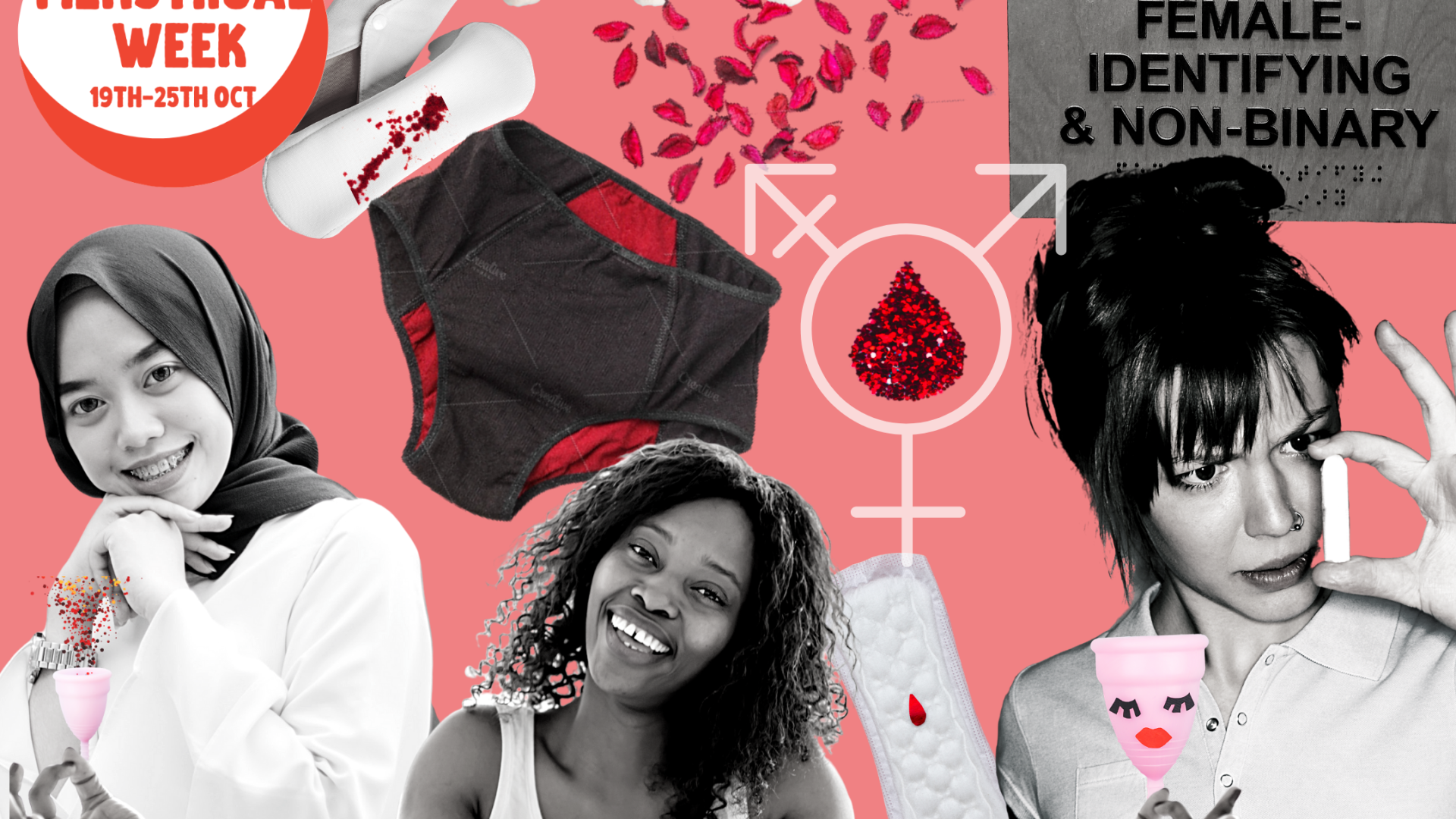 Periods, Plastic and The Environment
Period plastic is often missed out of the conversation on single-use plastics.
We recently celebrated a massive campaign win; single-use plastic straws, stirrers and cotton buds have been banned in England! But, on Europe's beaches, straws and stirrers are only the 7th most common single-use plastic items found; period products are 5th [1].
This isn't an easy conversation. There is still a massive taboo around periods and 1 in 10 girls and young people with periods have experienced period poverty in the UK [2]. Not everyone is afforded the luxury of choosing the products they use and considering the environmental impact those products have. This is an environmental and a social justice issue.
The Environmenstrual campaign, set up by the Women's Environmental Network  (WEN) aims to break the taboo and raise awareness of the hidden plastics and toxic chemicals in conventional products and the impact of flushing them. They also challenge industry to change what they're doing and encourage people to switch their products to reusable or organic, plastic-free options.
Here at Surfers Against Sewage, we want to see an end to plastic pollution on UK beaches by 2030. To do this we need to challenge industry and businesses to remove plastic from their products and also switch to reusable options. This applies to period products too.
As a member of the Environmenstrual Coalition, Surfers Against Sewage is taking part in the 2020 Environmenstrual week of Action, and some of our team members are sharing their favourite products and how they use them while being #OceanActivists!
Yas Wears a Cup While Surfing!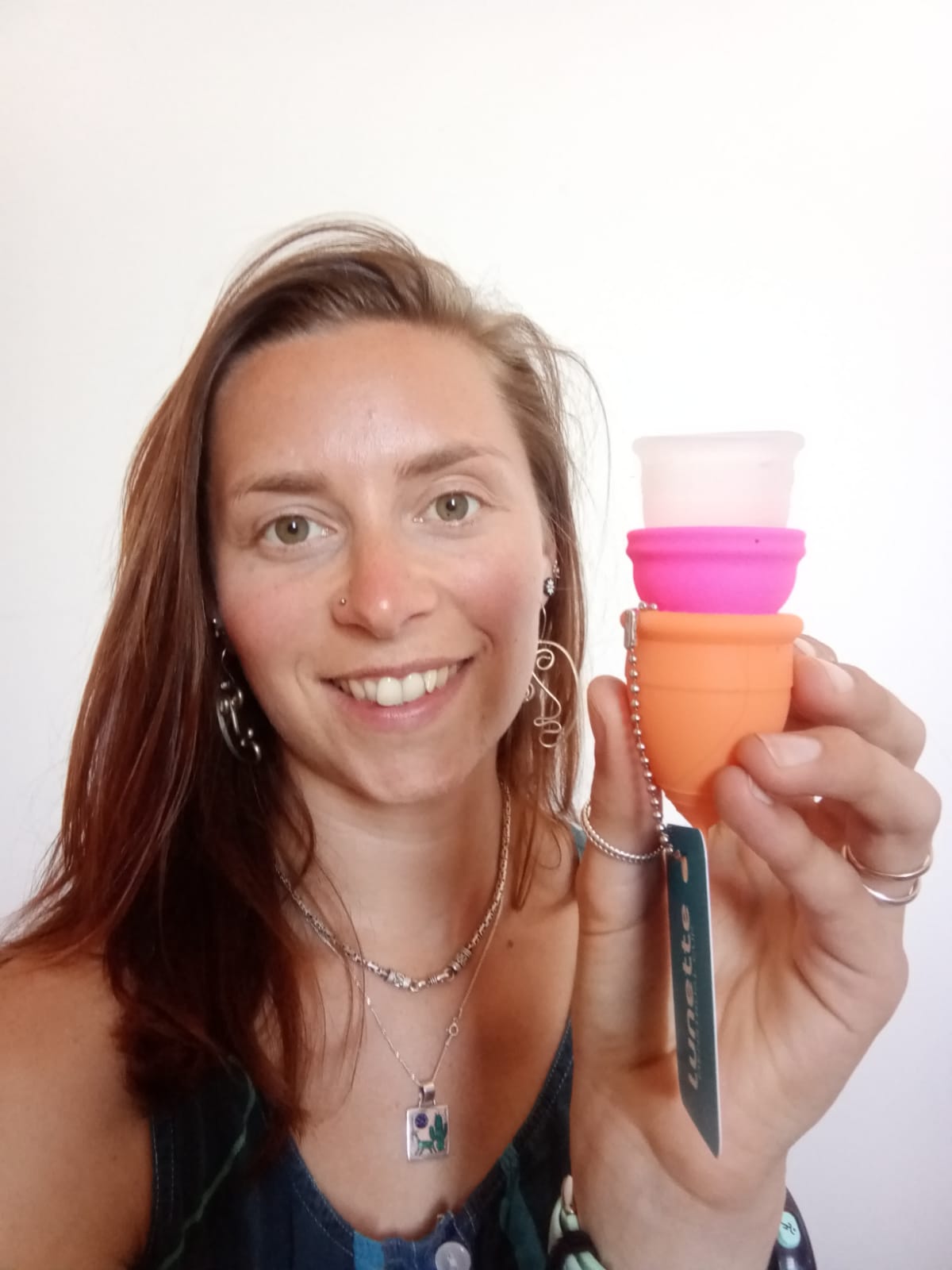 As an Environmenstrual Ambassador, I know a lot about the different period products out there and have tried most of them! My go to choices are a menstrual cup, reusable period pads, or period pants. It's been incredible to see the recent changes and growth in options available and there really is something sustainable for everyone.

Though I try to take it easy on the first couple days of each cycle, I can't stop myself from getting in the water! I feel super comfortable and secure using my menstrual cup while swimming or surfing, whether I'm wearing just a swimsuit or a 5mm wetsuit in the winter (it does get chilly)!

It's also really easy to use, even if I need to empty it in a public toilet. I take my reusable water bottle in the cubicle with me and rinse it with that, meaning it's all done in private and it doesn't matter if there isn't a designated menstrual waste bin (which there should be by the way)! Learning about the different folds for inserting it was also really interesting. I go for a 7-fold which works really well for me. I feel more in-tune with my body since using my cup and don't think I'll ever go back!
Alice Sups in Period Pants!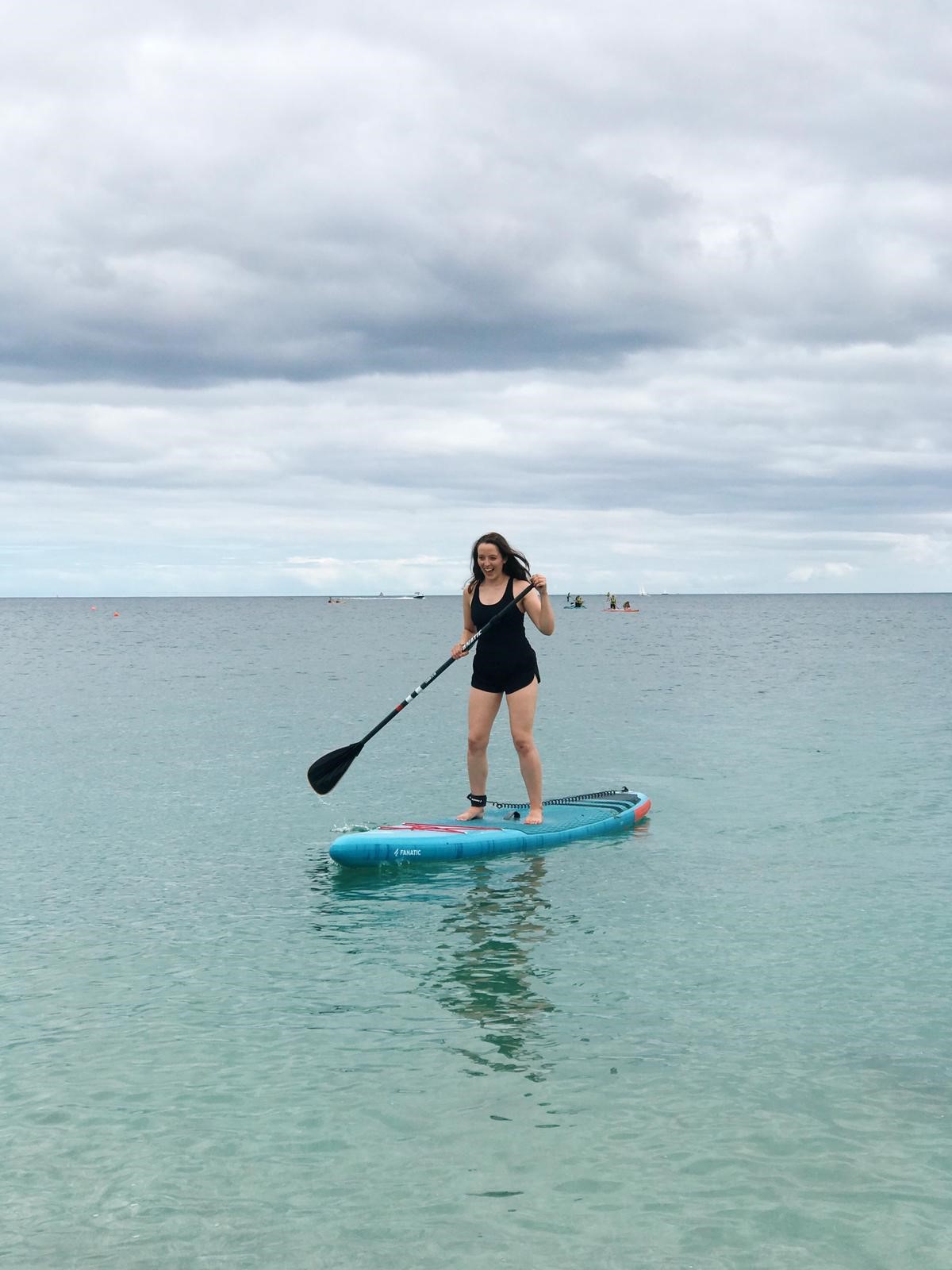 After hearing about Modi Bodi period knickers from a friend I decided to try them out. Initially, I was particularly motivated by the idea I didn't have to buy new period pads every month so I thought it was worth the investment. When I first tried them, I was so shocked at how comfortable they were compared to period pads. I have sensitive skin and go running and paddle boarding often so this was particularly important for me, I no longer get chafing from the constant rubbing of the sticky plastic part of the single-use period pads. I also found them more convenient to use as you don't have to throw anything in the bin. Overall, I have to say the period pants have changed my life as I have a drastically more comfortable and convenient period as well as having saved money.
Rachel opts for Period Swimwear!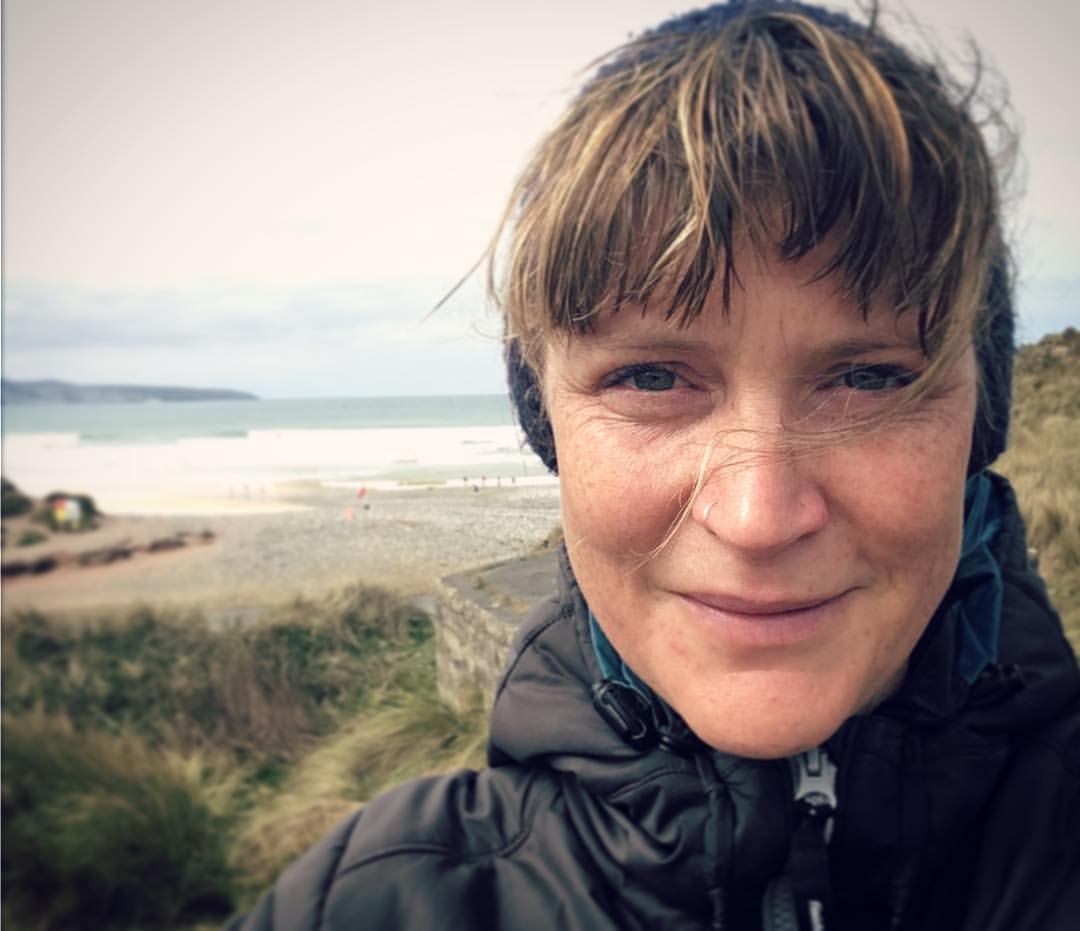 I switched to period pants because I couldn't bear throwing away so much waste each month and, even though I'd switched to natural, plastic free products years ago, I was aware I was still creating a lot of waste. I found a brilliant brand of period pants that stocks all sorts of styles including swim and sportswear, and thought I'd try the bikini bottoms. I haven't looked back!

They're really comfy and brilliant for wearing under a wetsuit for surfing. I found it a great first step to using period swimwear too, trying them out with a wetsuit on helps build trust before swimming or running about on the beach. It's useful to have an extra little wet bag to put them in for the journey home, but apart from that no extra thought is required. Using them has made life so much easier and has saved me a shedload of money too.
Abbie Runs with a Cup and Makes her own Pads!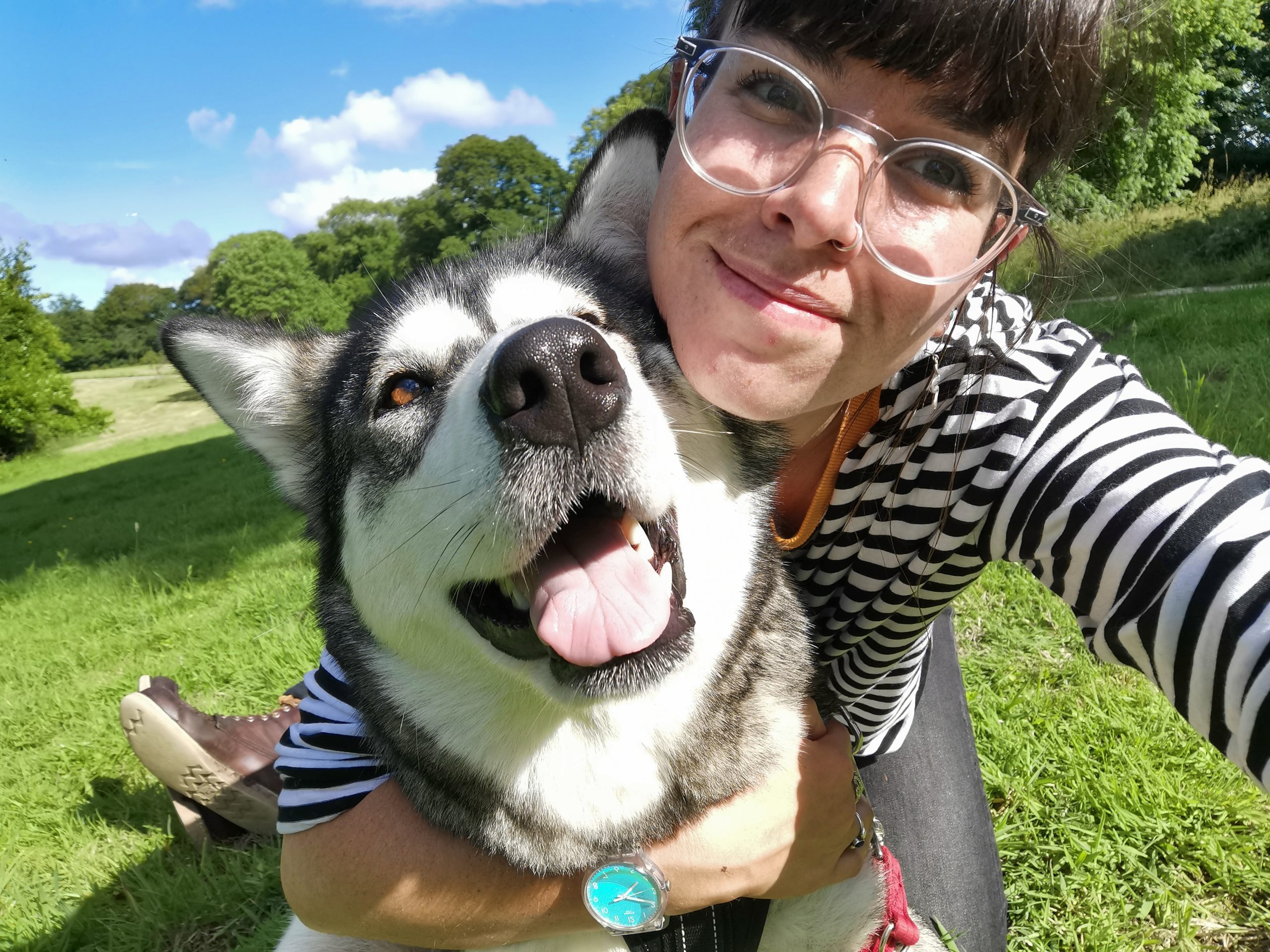 Me and my dog love hiking the Cornish coast path, carrying out #MiniBeachCleans as we go! We can sometimes be out on the coast path, far from anything as civilised as a public loo, for a whole day. Bliss… Except for when I'm on my period.

This used to mean I'd cut our activities short because uncomfortable and unhygienic single-use period products just couldn't go the distance. But when I started using a menstrual cup, all of that changed as it's safe to wear for up to 12 hours. In fact, my life changed completely! At first, I was a bit nervous it would be uncomfortable, but it was really easy to get the hang of. I've tried a few brands to find my perfect fit (we're all different, but I use a mooncup), and nowadays I genuinely forget I'm wearing it most of the time.

I prefer to use reusable sanitary towels for the first couple of days of my period, when I experience bad cramps. Ready-made versions are easy to find in your local plastic free shop, and some Superdrug branches are even stocking them now. I make them myself (even if you're a beginner you can buy kits and find loads of tutorials online) out of deadstock and sustainable fabrics. They're also super useful for pairing with a cup on heavy flow days, to spare my favourite leggings in case of any leaks.
Get involved
To find out more about Environmenstrual week and get discount codes for some of the awesome companies making these innovative products, head over to WEN.
We're hosting a free, online event with the incredible environmental campaigner, Ella Daish, on Wednesday 21st October at 18.30. The webinar is NOW FULL, however, we will record and post the webinar later this week so you don't miss out!
[1] Reducing Marine Litter: action on single use plastics and fishing gear, The European Commission: https://ec.europa.eu/environment/circular-economy/pdf/single-use_plastics_impact_assessment.pdf 
[2] Plan Internation UK's Research on Period Poverty and Stigma: https://plan-uk.org/media-centre/plan-international-uks-research-on-period-poverty-and-stigma