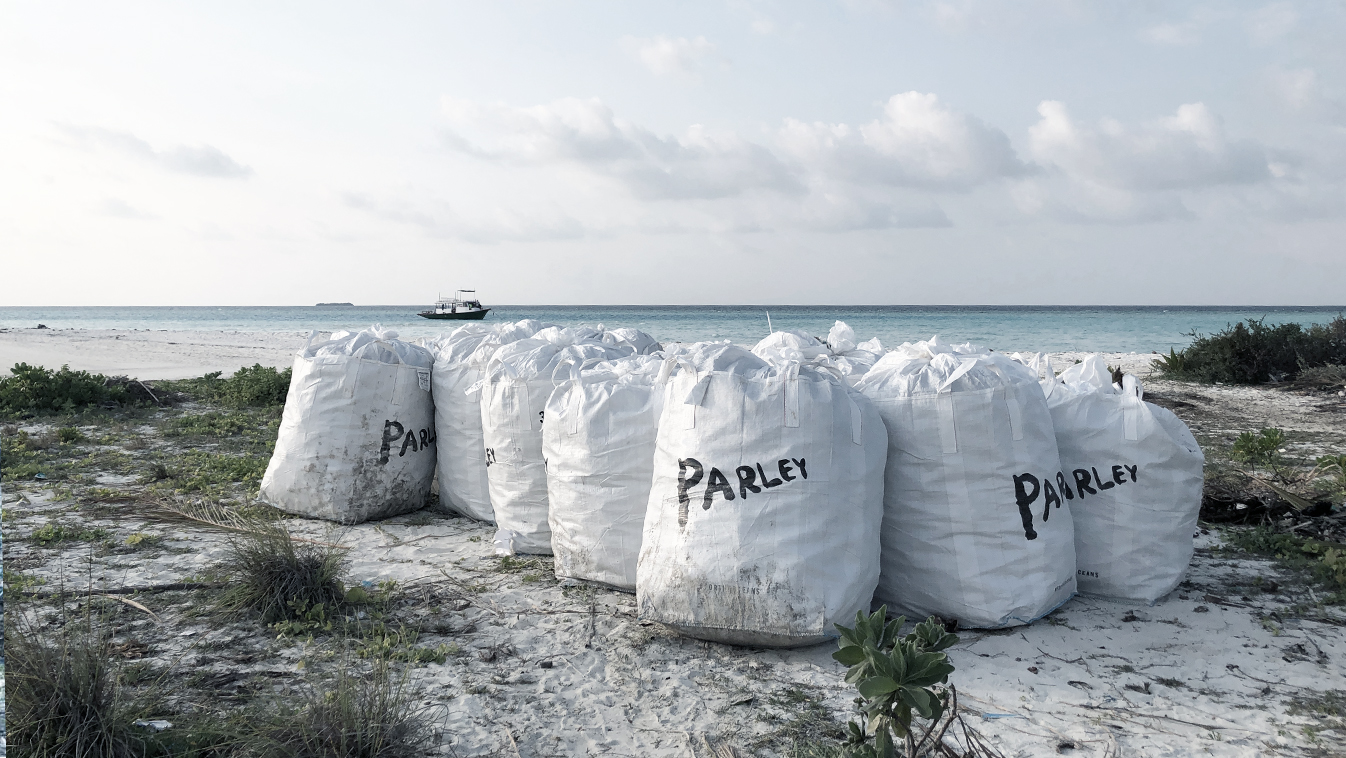 Parley for the Oceans x SAS
Through a shared passion for protecting the ocean, Parley has been a key partner for SAS since we joined forces on the Global Wave Conference hosted in Cornwall back in 2015. Since then, we've continued working together on innovative projects from Cold Water Islands to the Million Mile Clean.
We spoke to Mike Long, Director of Operations at Parley, and Pete Lewis, Director of Fundraising at SAS, to celebrate the synergy of this partnership and how this has contributed to the success of our campaigns over the years.
Why did it make sense for SAS and Parley to join forces and why do you think the partnership has been so successful?
Mike – Parley was founded as a collaborative space for activists, innovators and thought leaders to create a new approach to the environmental movement. We needed rapid change from the old habits and extractive mindset that led to all of these complex problems we face. It was critical that we formed a deep alliance with the community of activists around the globe which were the core DNA of this movement. SAS' approach to education and campaigns is an integral part of Parley's network and allows for a stronger united global voice for our oceans.
Pete – Like all great partnerships, our relationship with Parley is based on shared values and vision. We both believe that fundamental systemic change is required to reverse the plastic pollution crisis, and that communities worldwide play a critical role in achieving this. Our partnership is based on mobilising, motivating and empowering communities to tackle plastic pollution.
Why has the Million Mile Clean been so successful?
Pete – Working with our incredible community of volunteers in the UK, we created the MMC as a way for people to reconnect with nature after the isolation of the pandemic. Plastic pollution remains an environmental crisis globally, we wanted a campaign that gave people hope and a practical way to come together after more than a year of social distancing, and at the same time remove hundreds of tonnes of plastic pollution from the environment. It's success is a direct result of the passion, commitment and dedication of our incredible community volunteers – they constantly inspire all of us at SAS HQ.
How do you see the partnership growing even further? Would the perfect evolution of the collaboration be that it no longer needs to exist?!
Mike – We believe that community led activism and stewardship is the most important aspect of conservation and change. SAS and Parley have been able to showcase our collective impact both on a local and global level. From cold water islands to small island developing states we have shown policy makers and business leaders that our collective voice can create a wave of change. Unfortunately, our job is far from over and we need to fight harder than ever. The battle has just begun and this movement that we are building needs to grow. We need our youth, our young leaders now more than ever. They will have the power to shift radical change and a new economy that allows for nature to be the CEO.
Pete – We're looking forward to celebrating our 10-year anniversary together in 2025, I'm sure we'll come up with a great way celebrate our incredible community together, watch this space!
Could you give a bit of detail on some of the work that Parley's doing around the world that you're really excited about and proud of? 
Mike – Parley's impact spans 34 countries with hundreds of partnerships and programs. We have been able to drive an innovative way to connect people to the ocean. I am proud of our educational programs that are grassroot and community driven. We have seen over 100,000 kids in the Maldives swim and visit their home reef for the first time. Working alongside Sentinel Ocean Alliance, we have seen the youth of Cape Town develop a sense of belonging through surf and ocean education. We have seen kelp forests protected in Chile, South Africa, Argentina and the UK through our Forests of the Sea program. I am excited about the future.  Parley and SAS and all of our partners that are growing a global movement.
What are your personal hopes for the future of our ocean?
Mike – My hope is that humanity decides we can no longer afford the destructive and extractive practices that drive extinction and the rapid loss of biodiversity in our oceans. I hope we listen to the voice of the ocean through our teachers like Nainoa Thompson, Dr. Sylvia Earle, Captain Paul Watson. We understand the value of nature beyond the false value of wealth. We develop a way to back ourselves and away from the ecological insanity we continue to see in places like Iceland and the Faroe Islands, where whales are still hunted and slaughtered, and the high seas, where illegal fishing and crimes against humanity and sea life are rampant in international waters. My hope is we make peace with ourselves and the planet.
Pete – Fundamentally, we need to stop seeing the ocean as a resource and work to restore it. For too long our relationship with the ocean has been about extraction, we need to see it for what it is, critical to all life on earth. There is time to reverse the damage we have done, my belief is that the impetus for this will come from our incredible community coming together to both fix the damage we have done and to pressure government and industry to drive forward systemic change in how they operate. We have a responsibility to future generations to leave our oceans in a better state than we find them now.
We're incredibly grateful for the long-term relationship that has been forged between SAS and Parley. This is a powerful example of how two organisations can come together to amplify our collective voice in the fight to protect our oceans and we look forwards to seeing what the future holds.