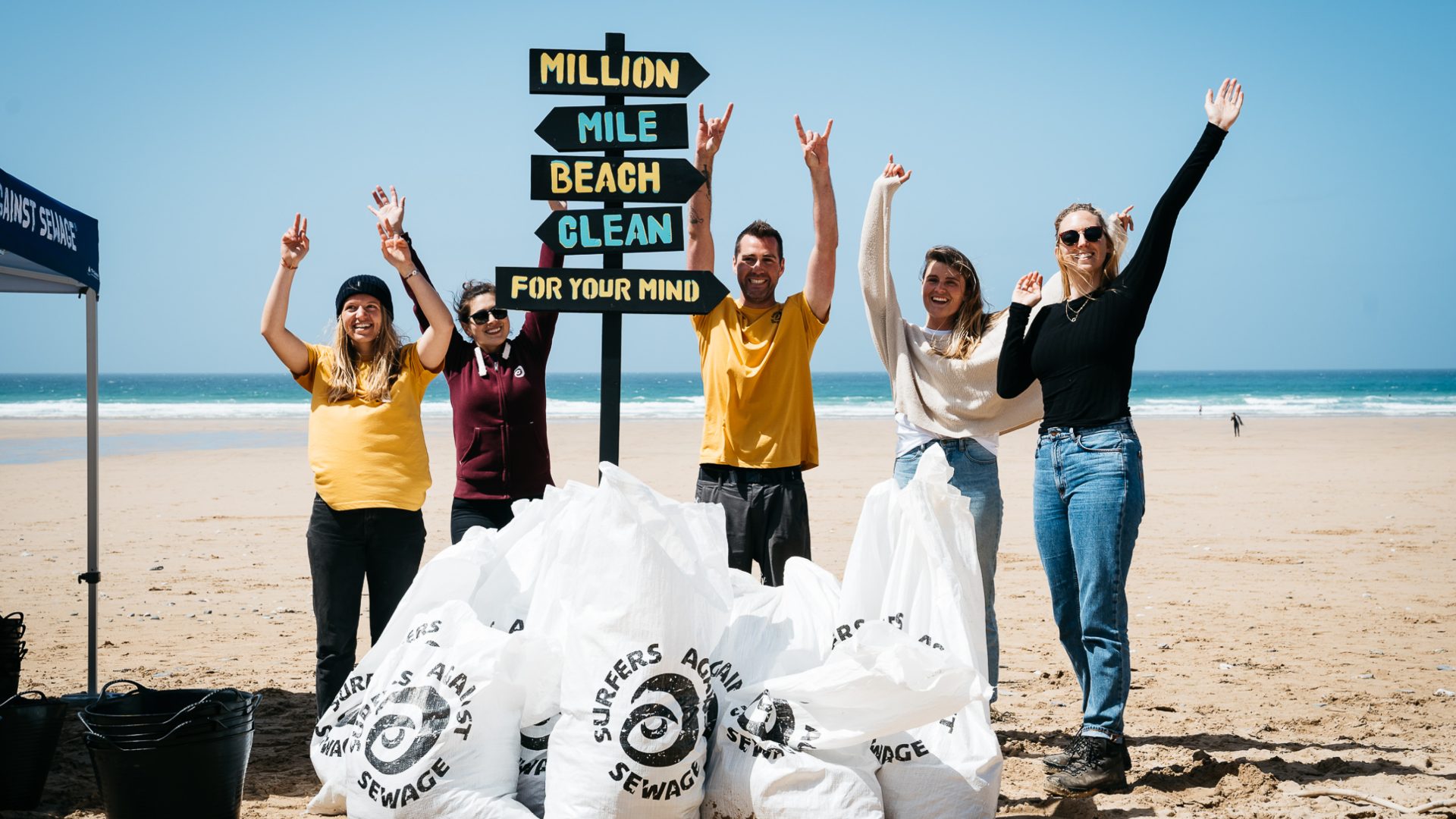 Join us for the REEF x Surfers Against Sewage Beach Clean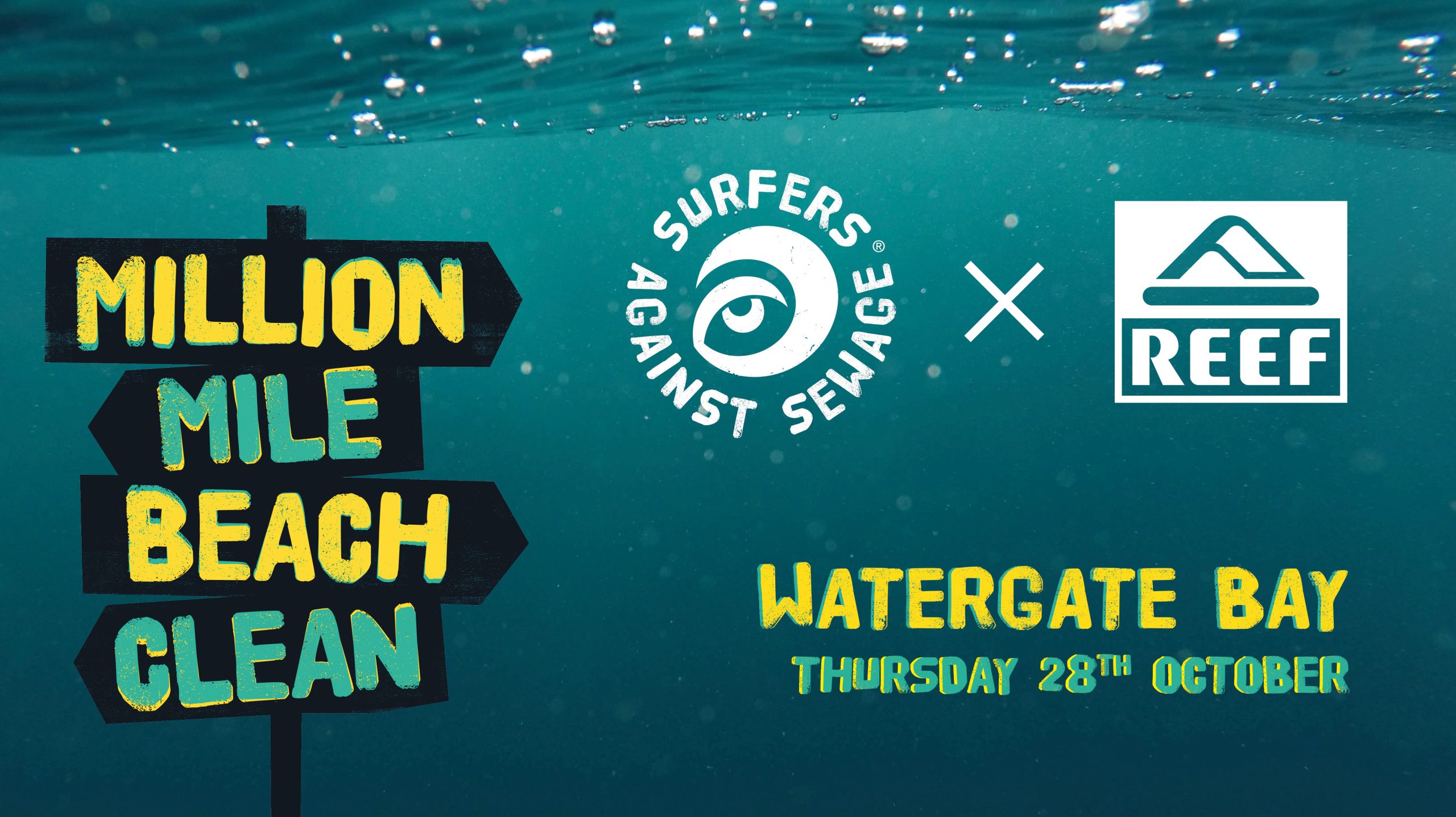 As part of our Million Mile mission, join the team at Surfers Against Sewage on Thursday 28th October, as we'll be hosting a beach clean with surf brand Reef from 2pm until 5pm.
Now autumn is well and truly here, we brace ourselves against the inevitable mass accumulation of plastic pollution upon our beaches. The combined effects of the sheer volume of plastic entering our oceans each day, the ever strengthening North Atlantic hurricane season and the end of seasonal beach clean operations lead to a 'Perfect Storm' of plastic pollution on our beaches.
On the day
Join us at 2pm at the branded gazebos on Watergate Bay, where both the team from SAS and Reef will be there to host a beach clean like no other. We'll be hosting a whole series of challenges, competitions and activities throughout the day with a plethora of prizes, so grab your gloves, litter pickers and bags and get stuck in! All equipment will be provided.

About Reef
Reef was founded in 1984 by two brothers from Argentina, Fernando and Santiago Aguerre, who wanted to share their love for surf travel and beach culture with the world. So, they created a high-quality sandal that could keep up with their active lifestyle. They moved to Southern California to manage the Reef brand and produce the iconic sandal that made Reef what it is today.
Now more than 30 years later, they're still at it, encouraging people around the world to embrace the fun, freedom and spirit of the beach while living life by one simple rule: Beach Freely. Whether you're surfing, bar-b-queing, metal detecting, sand castle building, day drinking, guitar playing, or just hanging at the beach…beach any way you want.

About the Million Mile Clean
100,000 VOLUNTEERS X 10 MILES EACH = 1 MILLION MILES
Surfers Against Sewage are excited to bring you the Million Mile Clean; a new campaign this year, which connects our beach cleaning action, and targets 100,000 volunteers walking 10 miles. All whilst cleaning the places they love. After more than a year of isolation, social distancing and reduced physical activity, the Million Mile Clean reconnects communities with the environment, whilst promoting the benefits of volunteering for both mental health and physical wellbeing. Join us for the biggest, most active beach clean campaign ever!
Reef x Surfers Against Sewage Beach Clean
When: Thursday 28th October
Time: 2pm – 5pm
Meeting Point: Below Watergate Bay Hotel, you'll spot two branded gazebos on the beach