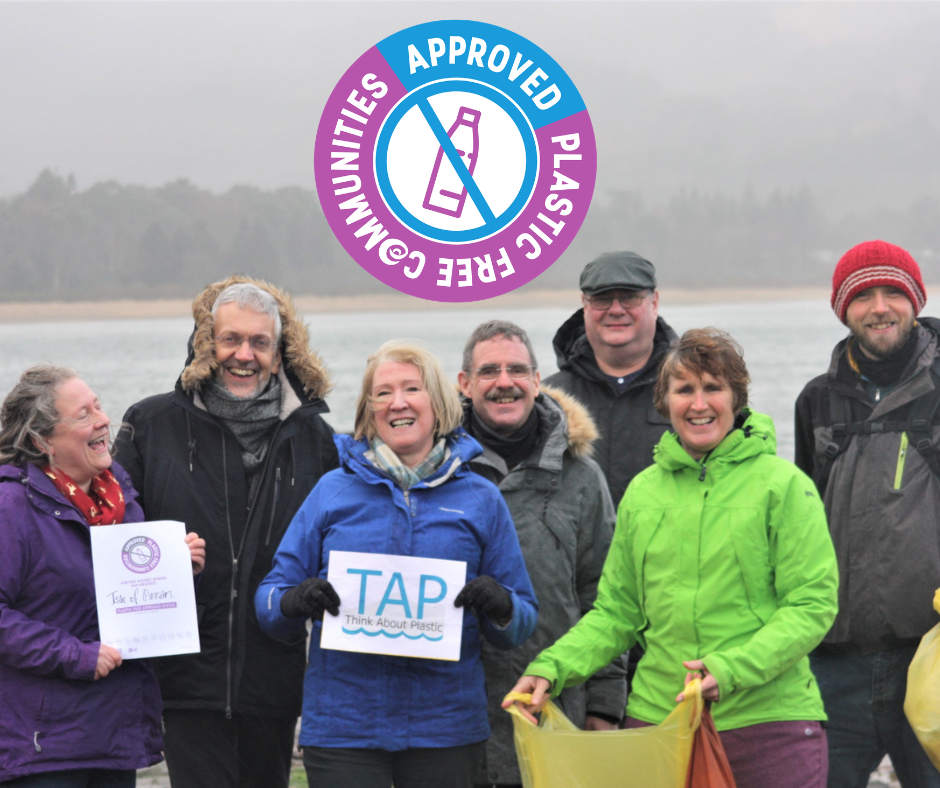 Isle of Arran is Scotland's First Plastic Free Community!
We are stoked to announce that the Isle of Arran has become the first community in Scotland to achieve Surfers Against Sewage Plastic Free Communities status, in recognition of the island's work to start reducing the impact of single-use plastic on the environment.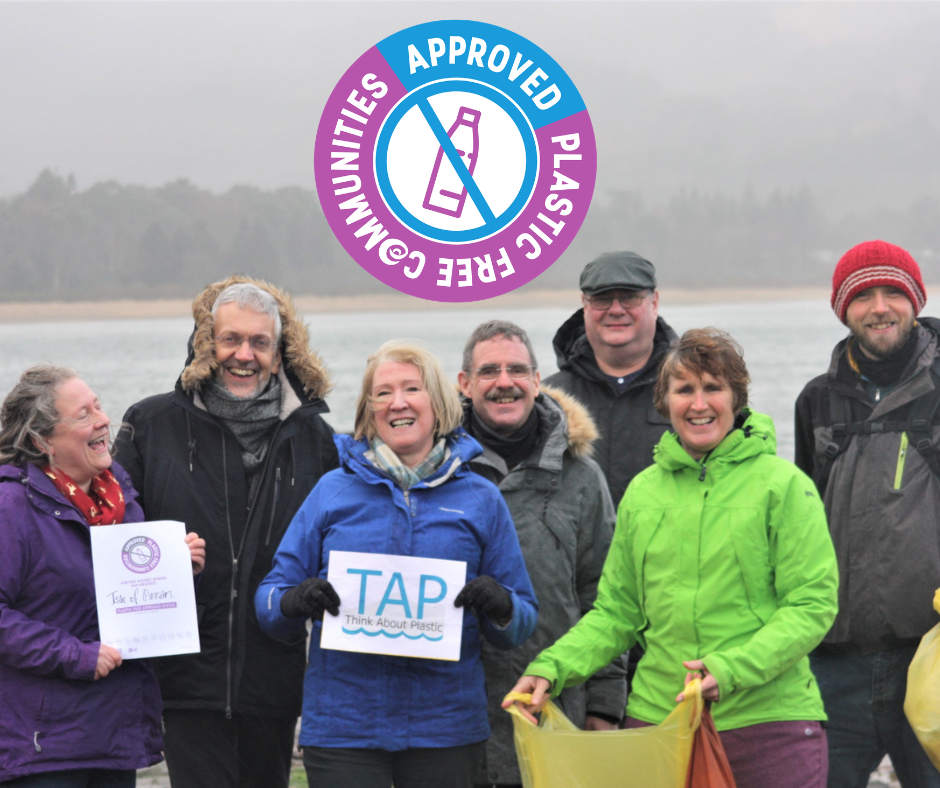 A group of island residents started Arran's campaign in February 2018 in response to heightened public awareness around ocean plastic and the damage it is doing to the marine environment. The group 'Think About Plastic – Arran' (TAP-Arran) was formed to create a focus for the campaign's work.
TAP-Arran pulled together key organisations and businesses on the Island to put in place SAS's five-point plan. The objectives include; setting up a community-led steering group, getting commitment from North Ayrshire council, signing up local businesses, and reaching out to community groups and individuals to spread the word and minimise the amount of disposable plastics they use.
Helen How, Chair of TAP-Arran, said "We are delighted by the support we have experienced from residents and businesses. Everybody can take simple and effective action to minimise usage of single use plastic items."
Arran attracts over 400,000 visitors a year who go to explore its beautiful countryside. Tourism based businesses have led the way in demonstrating what can be done to reduce plastic usage. Action by accommodation providers includes; reusable water bottles to replace single use mineral water; soap and solid shampoo to replace mini-shower gel and shampoo bottles and providing guests with fresh milk to replace mini pots of UHT milk.
TAP has organised two events in the past year that highlighted the effects of plastic waste on marine life. There was also an Arran-wide beach clean in the Autumn.
Helen How said: "Having gained this accreditation from SAS, we will continue to expand the campaigning to include more businesses and get the message out to the many visitors Arran attracts. Arran's residents are proud of their environment and we want everybody to know that we care and take positive action to protect where we live"
Helen commented: "using items made of plastic is something we all do every day. The aim of TAP is to get people thinking about what they can do to move away from the careless use of disposable plastic."
Arran-based councillors Timothy Billings and Ellen McMaster said: "North Ayrshire Council is committed to minimising the use of single use plastic and recognises TAP-Arran as an important ally in this work. We are delighted that TAP has gained this accreditation for Arran."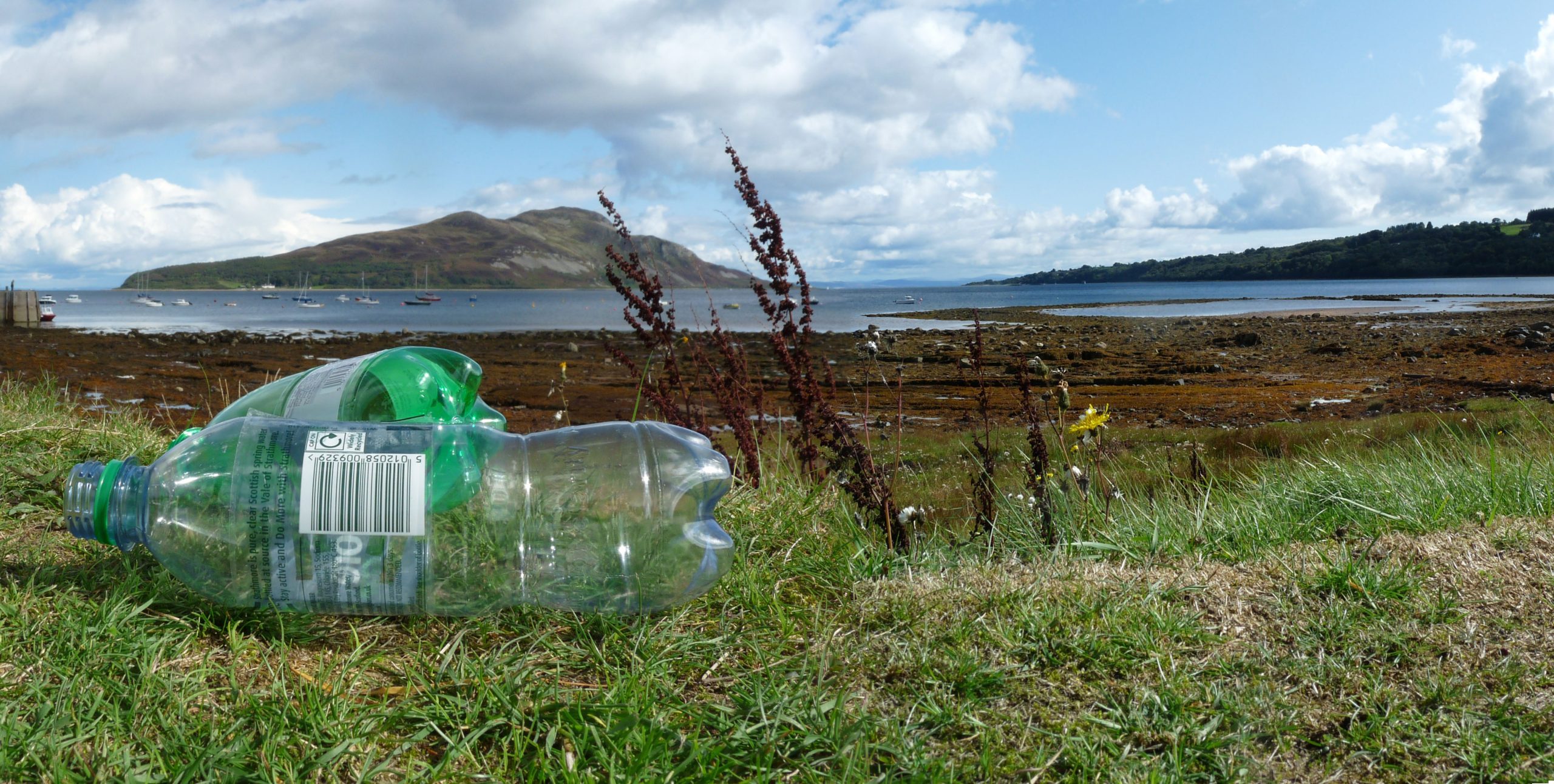 The Surfers Against Sewage Plastic Free Community network aims to free the places where we live from single-use plastic. Using the five point plan the aim is to empower communities to kick start local grass-roots action, which can then be built upon.
We want to unite communities to tackle avoidable plastic from the beach all the way back to the brands and businesses who create it. It is not about removing all plastic from our lives but kicking our addiction to throwaway plastic and changing the system that produces it.
Rachel Yates, SAS Plastic Free Communities Project Officer, said: "It's great to see Arran leading the way in Scotland as the community works to reduce the availability of avoidable plastics, raise awareness and encourage people to refill and reuse."
"We have over four hundred communities across the UK working to reduce single use plastic and the impact it has on our environment. 33 of those are in Scotland and we hope Arran's Plastic Free Approved status will now encourage more to sign up!
"Every step these communities and the individuals in them take is a step towards tackling the problem at source, challenging our throwaway culture and encouraging the habit changes we need to see."
Find out more about TAP-Arran here.
Want to start freeing where you live from single use plastic? Click here to find out more.