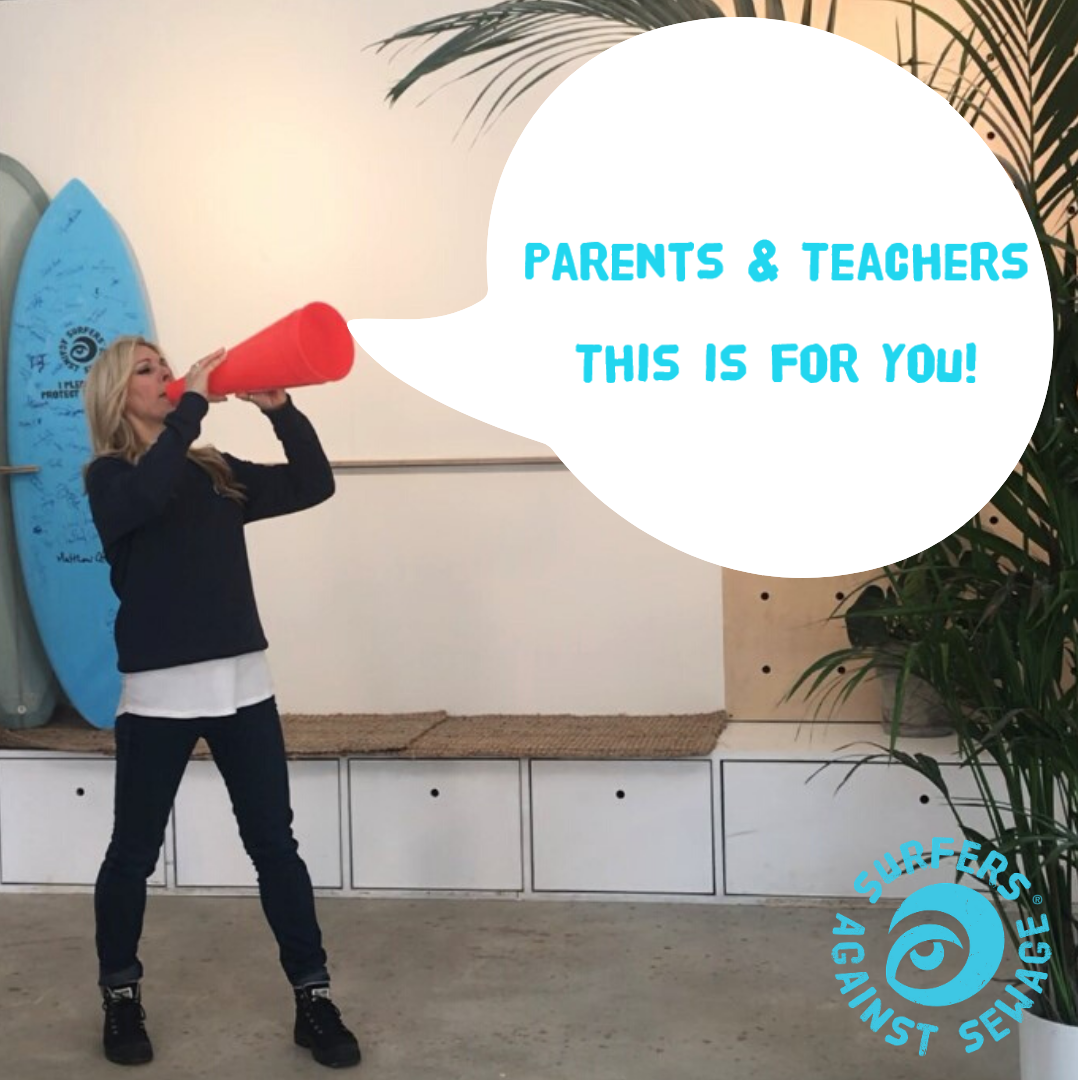 Inspire your Inner Ocean Activist with our Lesson Plans for at School and Home
Teachers & Parents – We've Got You Covered
With the Easter holidays drawing to a close and parents and teachers all over the UK looking ahead to what would have been the start of the summer term, we have some great news for you all.
If you're after some thought-provoking activities that hit key curriculum targets, help develop communication skills and inspire young people to become ocean activists you're in the right place!
For both Key Stages 2 and 3 we have five lesson plans all about plastic. They cover Science, Geography, Maths and English and consist of lesson plans, presentations, handouts and extension activities.
Want to know more?
CBBC and nature documentary presenter, Naomi Wilkinson, is here to run you through the five lessons and what they're all about.
Great, so, where are they?
Just log into your Plastic Free Schools dashboard or sign up to access all of the lesson plans.
Top tips for delivering these at school and home
We understand that most schools are adapting, teaching mixed-age groups or delivering remotely, and many parents are attempting to navigate homeschooling for the first time.
Though these lesson plans weren't designed for homeschooling, they are adaptable. We advise that you read through the lesson plan first and go through the presentation with your child; you're guaranteed to learn something new too! Don't feel that you have to do everything. Choose what you and your child are interested in and get creative if you don't have the tools you need.
Our experienced Education Team have some top tips for how to get the most out of each lesson whether you're at school or home.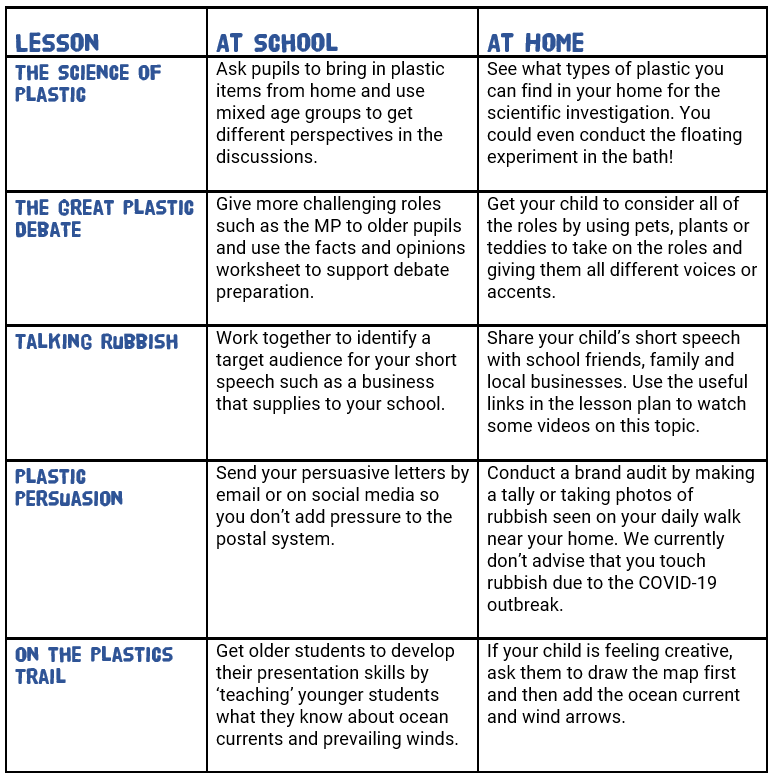 We hope you all enjoy these lessons and that they inspire you all to become ocean activists from your homes and schools. If you have any questions or feedback, get in touch with us at [email protected].