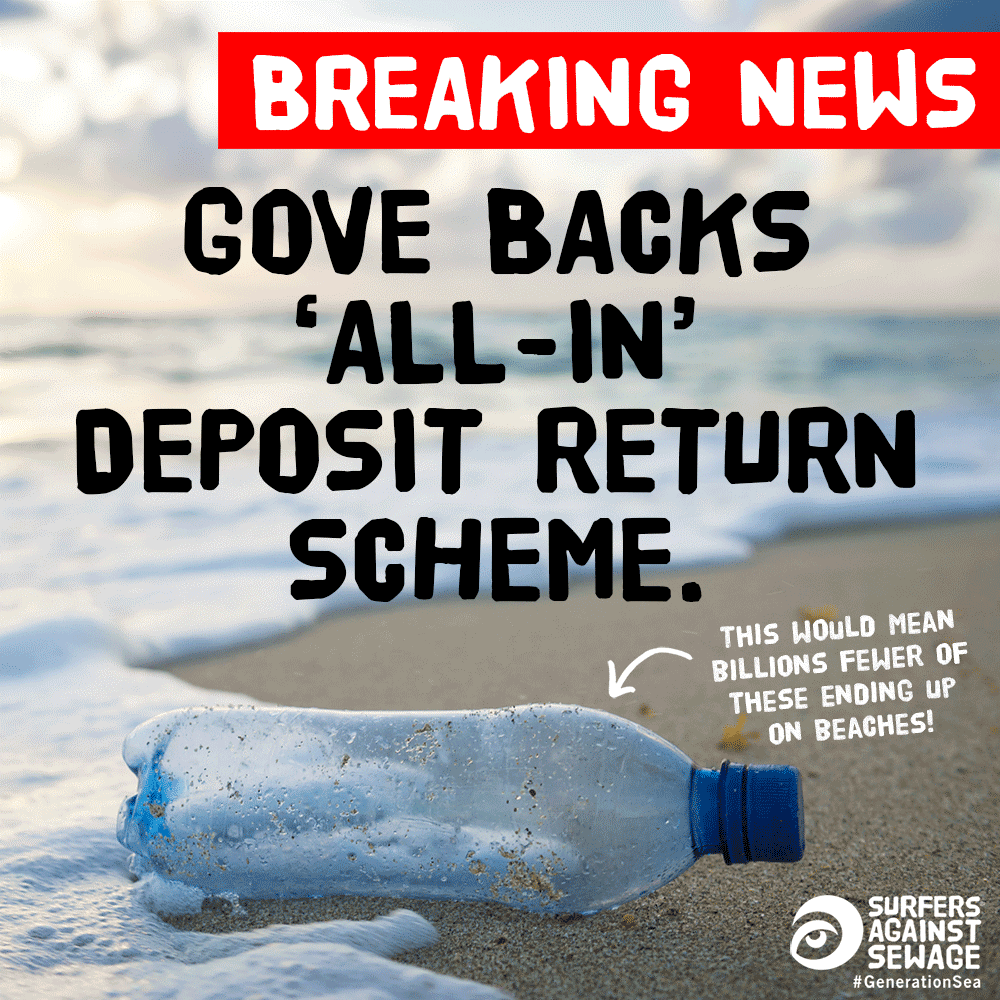 Gove backs 'all-in' deposit return system for drinks containers.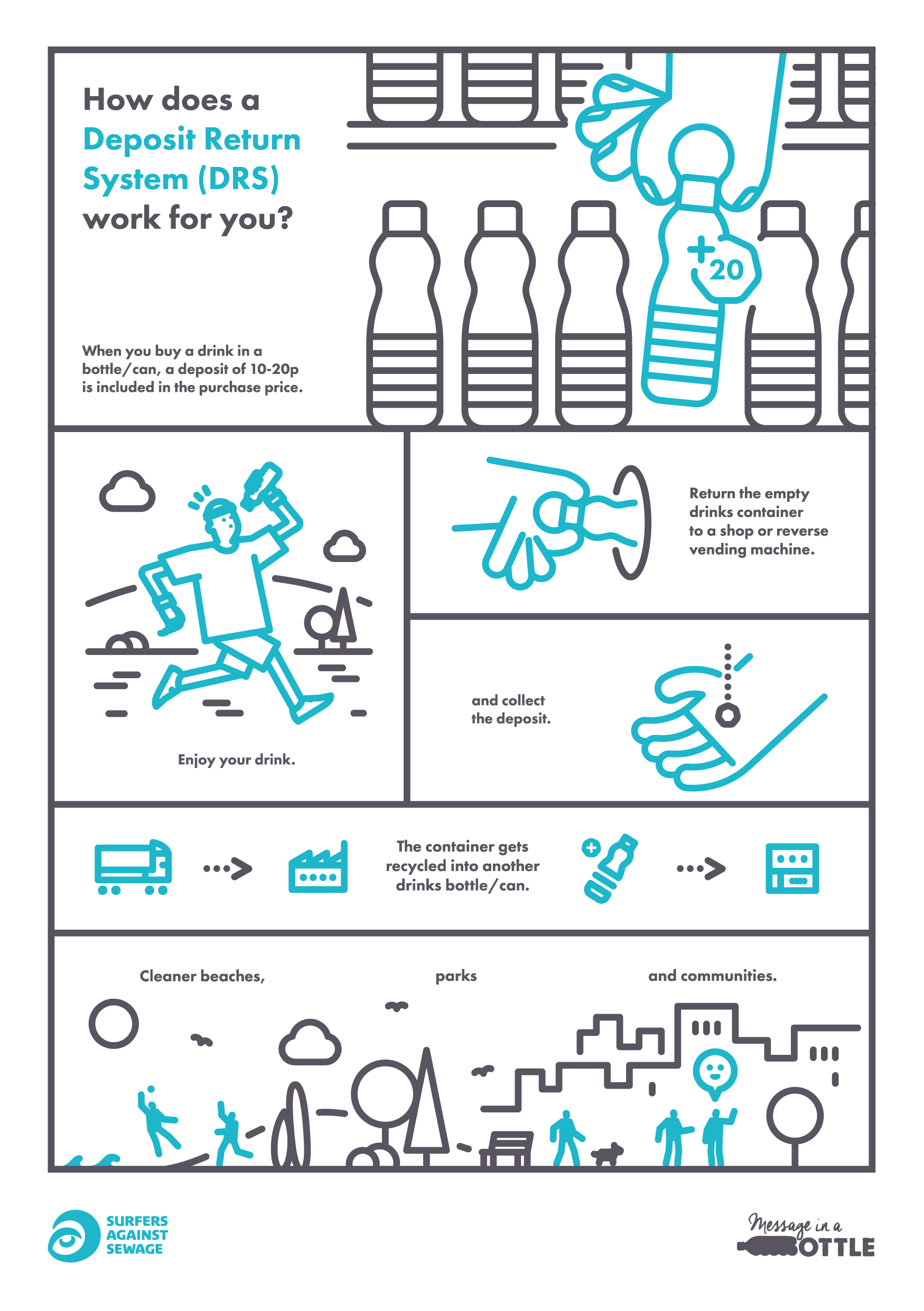 Michael Gove, Environment Secretary, has today (16th July) in a speech at Kew Gardens outlined his support for a comprehensive deposit return system (DRS) that covers the "maximum amount of potentially polluting packaging", covering all sizes of cans and bottles. Gove explained how the 'all-in' system, supported and informed by Surfers Against Sewage since its Message in a Bottle campaign in 2016, would provide a "clearer financial and social signal to recycle".
The Environment Secretary promised that new systems would ensure that producers pay the full cost of the recycling costs of their packaging, up from the 10% contribution currently made, saying:
"We need to work with business to make deposit return schemes as effective as possible and I believe an "all-in" deposit return scheme will give consumers the greatest possible incentive to recycle."
The announcement follows a Government consultation in which two key frameworks; the 'all-in' approach, and a restricted 'on the go' option, were proposed. Surfers Against Sewage has firmly backed a comprehensive system to reduce packaging pollution and boost recycling, whilst also reducing the risk that producers will switch to less sustainable materials in order to avoid having to take part in the system.
On the announcement Hugo Tagholm, CEO of Surfers Against Sewage said:
"Surfers Against Sewage welcomes today's announcement from the Secretary of State for the Environment to deliver an ambitious, 'all-in', Deposit Return Scheme for England. The message after years of campaigning from many environmental organisations is now louder than ever and has shown clearly that a comprehensive scheme will help stop plastic pollution of our rivers, countryside, streets and ocean.  This is one of our biggest system changes that will truly trap plastic in the economy, creating a circular and sustainable economy, and preventing the devastating damage that plastic and packaging pollution causes to wildlife, habitats and our seas."
The 'all-in' system also mirrors the approach to be taken in Scotland, and is expected to drive bottle recycling rates in excess of 90%, up from the current 57%. This poses a significant environment benefit over the 'on the go' proposal, which research by Surfers Against Sewage revealed would exclude 58% of the plastic bottles found on British beaches and rivers.
Gove also used the opportunity to raise wider environmental concerns including climate breakdown, biodiversity loss and plastic pollution, declaring that "nature is in retreat" and "time is running out" to avert multiple crises. To achieve this, Gove announced that a new Environment Bill would "enshrine in law measures that will tackle environmental decline", and that a truly independent environment watchdog would be instated, equipped with the "sharp teeth" it would require.