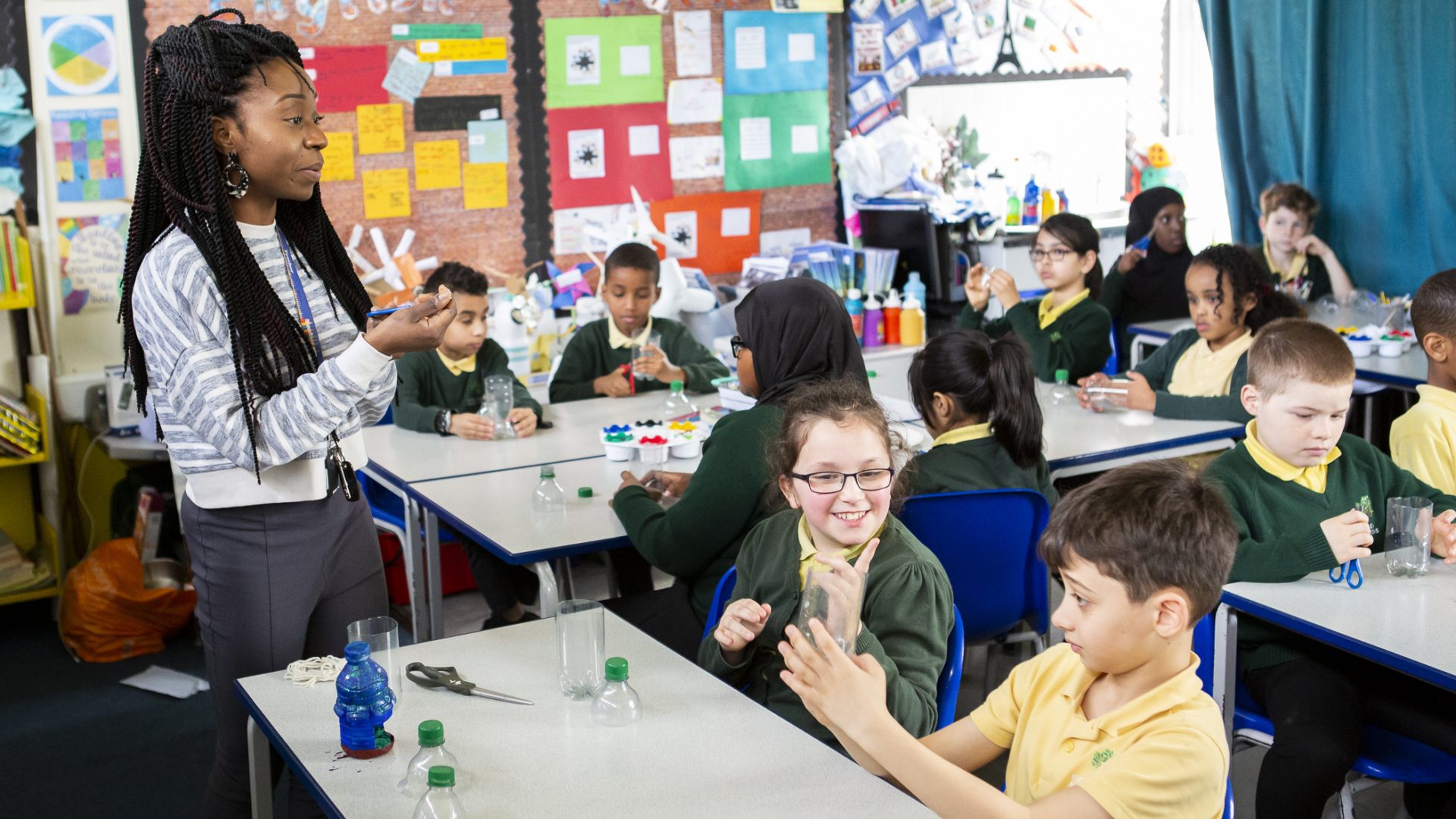 Fight to crack down on plastic pollution steps into the classroom with new lesson plans
New lesson plans encouraging children to think about plastic pollution and lead the way on climate change are being taken to the classroom.
Here at Surfers Against Sewage (SAS) we have created five lesson strategies, following requests from students and teachers to expand on the Plastic Free Schools programme.
Up until now, the programme has seen schools across the UK take action by ditching single-use plastics around their sites and promoting the issues that plastic pollution causes in their local communities.
But it is hoped that by bringing the fight directly into the classroom as well, we will be able to encourage young people think about these key environmental issues in a 'real world' perspective.
Each lesson will cover various topics in the environmental sector, exploring how and why we use plastic, what happens to it once we're done and how it's affecting our coastlines, within the context of regular school lessons – from maths and English, to science and geography.
Ben Hewitt, SAS Director of Campaigns and Projects, said: "It's so inspiring to see students lead the way on tackling plastic pollution and climate change.

We've had lots of requests for lesson plans about plastic to further bring this conversation into classrooms.

Every piece of new plastic is made from precious oil, a fossil fuel which should remain in the ground, not be used to make a product which will be used for a few minutes and then be thrown away."
The lessons have been curated for pupils studying within Key Stage 2 and Key Stage 3 (ages 7 to 14), with five key themes:
The Science of Plastic – a science lesson on discovering what plastic is, why it was created and how it is made. Pupils will then conduct a scientific enquiry into single-use plastic products, identifying their properties, uses and environmental implications.
The Great Plastic Debate – an English lesson focused on debating the theoretical motion that the concept of Plastic Free Schools should be disregarded until 2042. This aims to help pupils recognise the importance of seeing issues from different stakeholder points of view, whilst finding out more about the impact of single-use plastics.
Talking Rubbish – an English lesson where pupils will compare linear and circular economies, particularly in relation to single-use plastic, pollution and climate change. They will then write and deliver a speech aimed at encouraging businesses and local councils to move towards circular economies and build in systems such as a Deposit Return Scheme to capture plastic waste.
Plastic Persuasion – an English and maths lesson which will encourage pupils to use real life statistics as a persuasive device. They will then compare the results of their own clean-up to SAS's Dirty Dozen data, collected during the charity's recent Big Spring Beach Clean, and use their findings to write a persuasive letter to a brand which has been identified as a leading cause of plastic pollution via packaging.
On the Plastics Trail – a Geography lesson where pupils will discover how plastic pollution is caused and use their geographical skills to investigate how and where plastic pollution is affecting UK coastlines.
The launch of the new lesson plans coincides with Sir David Attenborough's 93rd birthday – a mark to the legendary naturalist and nature documentary producer, who has been leading the fight on plastic pollution on an international basis.
To bring these lesson plans to your classroom click on the links below:
Access SAS's lesson plans for key stage 2
Access SAS's lesson plans for key stage 3
We're so pleased to be able to share these resources and we can't wait to see the results so if you're a teacher taking this conversation to your students, we'd love to hear how it goes! Please let us know and drop us an email to [email protected]  .