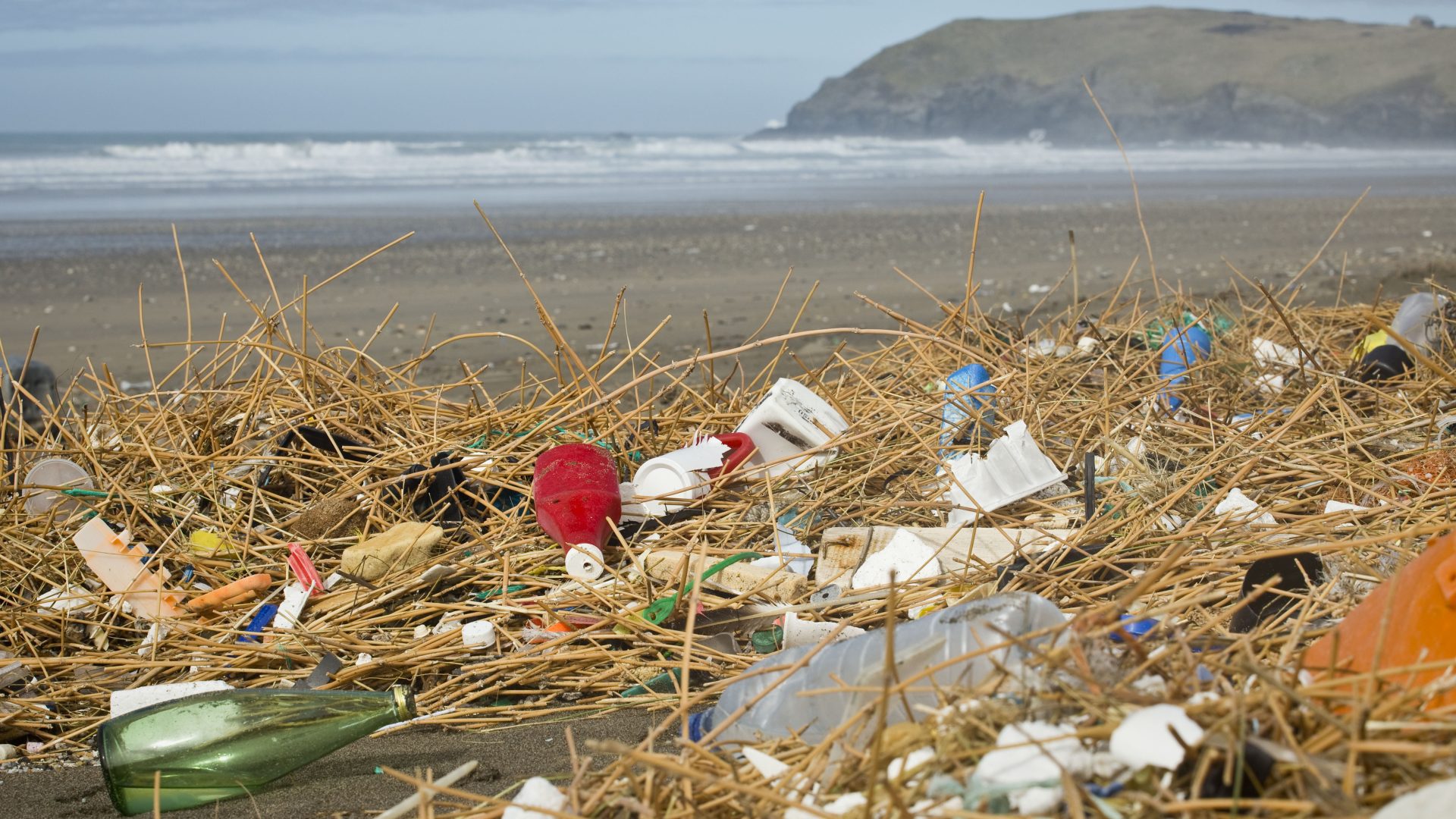 Battle to fight plastic pollution amid UK's winter storms
Communities are being urged to brace the bitter winter weather as storms sweep the UK – all in a bid to tackle plastic pollution.
The move comes as marine conservation charity Surfers Against Sewage (SAS) highlights how the extreme weather is having a severe impact on the amount of plastic seen strewn across our beautiful coastlines.
Now, SAS organisers have launched what they are dubbing 'a mini Storm Clean series', in the hopes of curtailing some of the effects of the windy onslaught.
A smaller version of the Spring and Autumn Beach Cleans, which see thousands of volunteers band together to clean their local beaches, rivers, streets and community areas of plastic pollution every year, the mini Storm Cleans is running from now until February 16th.
And while its main aim is to highlight the impact of the winter storms on levels of plastic pollution, particularly around our coastlines, it also hopes to encourage people to run their own environmental cleans year-round.
SAS spokesperson Laura Bryans said:
"Winter storms bring swathes of plastic pollution in their wake which is why taking part in cleans at this time of year is so important.
"Whilst it may be our beaches that are most affected, conducting clean-ups wherever you live can make a difference."
While there are big concerns around pollution washing into beaches, organisers say we are likely to see more in our urban landscapes too – as strong winds whip up debris and pollution from more contained areas – and that cleans are by no means restricted to just the coastline.
But it's not the first time there have been calls to help tackle the effects of severe weather.
Back in 2018, huge storms saw beaches across the British shoreline covered in plastic waste, with the rugged county of Cornwall revealed as one of the worst-affected areas.
At the time, Storm Eleanor was said to leave stretches of sand looking like 'a plastic war zone', as everything from broken fishing nets, pieces of Lego and things like plastic straws, bags and bottles were washed ashore.
Huge ghost nets had to be removed from some of the region's most popular beaches, but perhaps worse was the number of tiny pieces of plastic left behind, which could easily have been swallowed up by marine wildlife.
SAS is now hoping this new Storm Clean series will reduce some of those detrimental effects, by keeping the issue at the forefront of people's minds and reminding them that, actually, winter can be the worst time of year for plastic pollution.
And, if you're looking to take part yourself, it's really easy to get involved and host a clean – all you need to do is follow SAS's simple step-by-step guide on how to get started.
Or, to find out more about an event near you, click here or email [email protected].
Article written on behalf of SAS by Hazel Murray