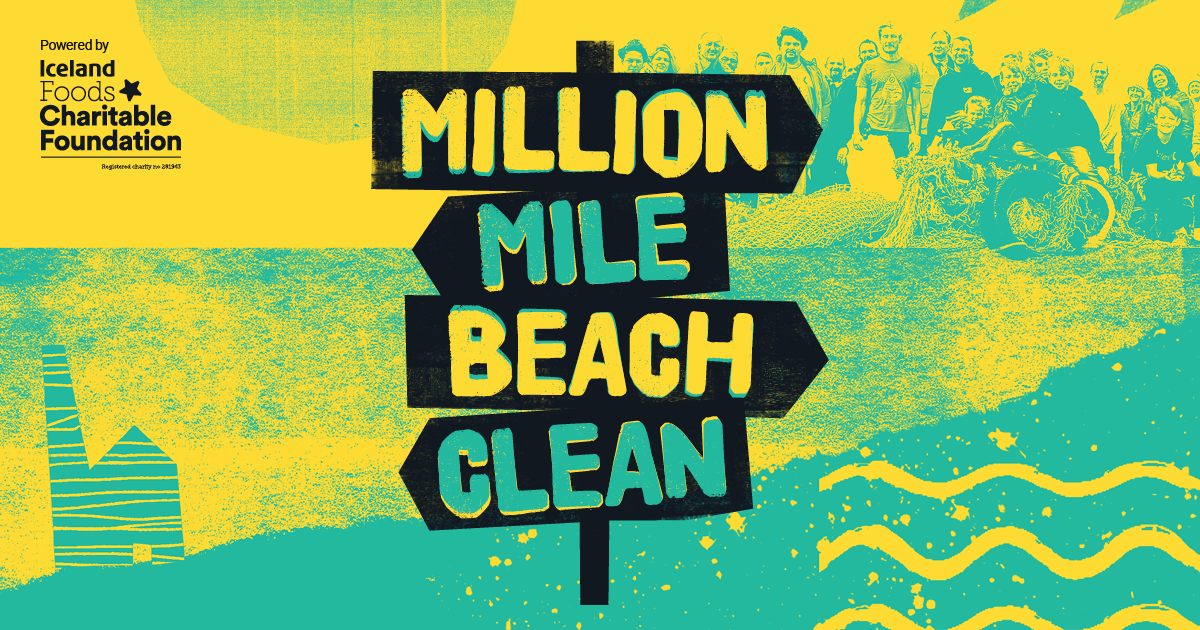 100,000 volunteers x 10 miles for the Million Mile Clean
We are excited to introduce our new campaign: The Million Mile Clean.
Created in response to the pandemic, the Million Mile Clean connects your beach, street, river and mountain cleaning action. Running throughout the year, we aim to inspire, empower and support 100,000 volunteers walking 10 miles whilst cleaning the places they love. It will be the biggest and most impactful clean up event ever!
100,000 volunteers x 10 miles each = 1 million miles.
According to new research [1]:
Over half of Brits (54%) think COVID-19 has led to an increase in plastic pollution
Almost two-thirds (59%) have seen more waste in their area over the last 12 months.
51% say they see more plastic on UK beaches than wildlife
41% Brits feel their mental health has deteriorated as a result of lockdown
This campaign reflects and celebrates a national mood of hope and optimism as the country emerges from a dark winter spent in lockdown. Now more than ever, it is crucial for us all to reconnect with the outdoors and the Million Mile Clean provides an opportunity for you to prioritise your health whilst also creating a positive impact on your environment.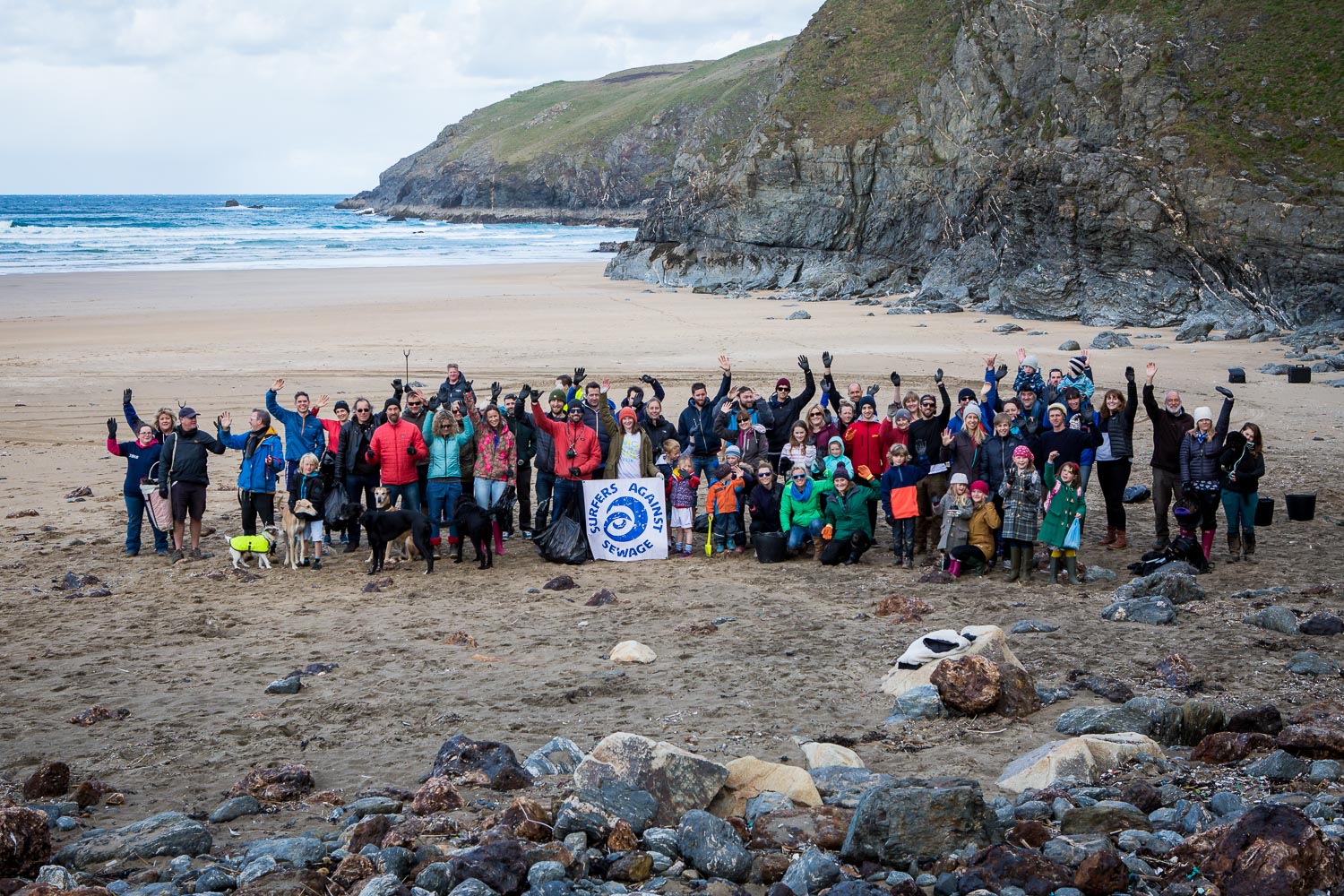 Hugo Tagholm, Chief Executive of Surfers Against Sewage, commented: "The ocean is under threat and we are running out of time to save it. We want to inspire an army of ocean activists to join the cause and put an end to plastic pollution in the UK. After more than a year of isolation, social distancing and reduced physical activity, the Million Mile Beach Clean reconnects communities with the environment and provides numerous benefits to mental health and physical wellbeing. Sign up and get involved today and together we can make a difference."
Get involved
Organise or take part in cleans happening at the Beach, Rivers, Mountain and on city Streets – whichever is more local to you. We want to see people from all walks of life joining in, whether that's on sand dunes, up river banks or on the roadside.
We are calling on individuals, schools, organisations, clubs and local businesses to sign up, get involved and commit to covering 10 miles of cleans in 2021. Are you in?
To find your local event, set up a clean or for more info, visit our website here.
Track your cleans via our Strava Club: 'Surfers Against Sewage: Million Mile Clean':
United Kingdom Club | Surfers Against Sewage: Million Mile Clean on Strava
The details:
The Million Mile Clean supports a decade of activism and will last throughout the UN Decade of Ocean Science, delivering a 10 million miles by 2030 and aligning with SAS's 10 year ambition of ending plastic pollution on UK beaches by 2030. Whilst the initiative runs throughout 2021, the first week of action will take place between the 15th and 23rd of May.
Several notable organisations and individuals are supporting the campaign including the Outdoor Swimming Society, ex-professional surfer and mental health advocate Laura Crane, diver and biologist Gillian Burke and wildlife presenter Lizzie Daly.
Gillian Burke, wildlife presenter and biologist, said: "Making the connection between mental health and conservation is key in mobilising communities in the right way and the Million Mile Beach Clean does just that. 100,000 volunteers, each cleaning 10 miles of beach or river or street or mountain – the impact speaks for itself. It's ambitious, it's physical, I'm in!"
[1] The survey of 2,000 British adults was conducted by Opinium between 9 March – 13 March 2021 and balanced demographically by age, region and gender.

About our Lead Partner:
Iceland Foods Charitable Foundation (IFCF) – http://www.ifcf.org.uk/
The IFCF has donated over £30 million to good causes in the UK in the last 20 years. Since 2010 it has focused principally on fundraising for dementia research, donating £10m to UCL Dementia Research to help fund construction of the London hub of the new UK Dementia Research Institute, more than £5m to Alzheimer's Research UK, and over £1.5m to the Alzheimer's Society and Alzheimer Scotland. Other major donations have included £3m to Alder Hey Children's Hospital, over £1.5m to Help For Heroes, and £1m to Prostate Cancer UK.
Supported by:
Parley – https://www.parley.tv/#fortheoceans
Parley has been created to accelerate a process of change that is already in progress. No other big movement in the history of humankind has developed faster than the environmental cause. We want to make sure we are fast enough to meet the ultimate deadline and turn the ship around before we lose a treasure we have only just started to explore and still don't fully understand: the fantastic blue universe beneath us — The Oceans.
Atlantic Pale Ale by Sharp's Brewery – https://www.sharpsbrewery.co.uk/blogs/beer/atlantic
Atlantic Pale Ale from Sharp's Brewery takes its inspiration from the dynamic energy of the ocean. Based on the North Cornish coast, the importance of protecting blue and green spaces is central to Atlantic. Since 2018, Atlantic Pale Ale has supported Surfers Against Sewage by partnering with musician Nick Mulvey to produce "Keynvor" the music industry's first ocean vinyl made from recycled ocean plastic found on Cornish beaches. Proceeds from the track and digital streams all donate money to Surfers Against Sewage –  head here to listen: https://open.spotify.com/album/5Zk87hvMdYBv4y4bcOKmSx
People's Postcode Lottery –
People's Postcode Lottery manages multiple society lotteries promoted by different charities and good causes. People play with their chosen postcodes for a chance to win cash prizes. A minimum of 32% from each subscription goes directly to charities and good causes across Great Britain and internationally – players have raised £450 million so far. For details of the charities and good causes which are promoting and benefitting from the lottery draws, please visit https://www.postcodelottery.co.uk/good-causes/draw-calendar. It costs £10 a month to play and winning postcodes are announced every day. The maximum amount a single ticket can win is 10% of the draw proceed. For details, please visit www.postcodelottery.co.uk/prizes
Hydro Flask – https://www.hydroflask.com/uk-en/parks-for-all
Hydro Flask® is the leader in high-performance insulated products that help people enjoy the things they love to do in the places they love to be. From the number one-selling water bottle to soft good innovations like our Unbound Series™ Soft Coolers and Down Shift™ Hydration Packs, Hydro Flask's delightfully simple designs and go-anywhere durability always deliver the perfect temperature when you need it. Founded in 2009 in Bend, Oregon, Hydro Flask inspires active outdoor lives with two simple words: Let's Go! Its giving platform Parks For All supports the development, maintenance, restoration and accessibility of public green spaces so people everywhere can live healthier, happier and more fulfilled lives. To learn more about Hydro Flask, Parks for All, and to see our full line-up of award-winning products, visit www.hydroflask.com/uk-en/.
Million Mile Clean 2021 Ambassadors
Million Mile Clean 2021 Community Partners