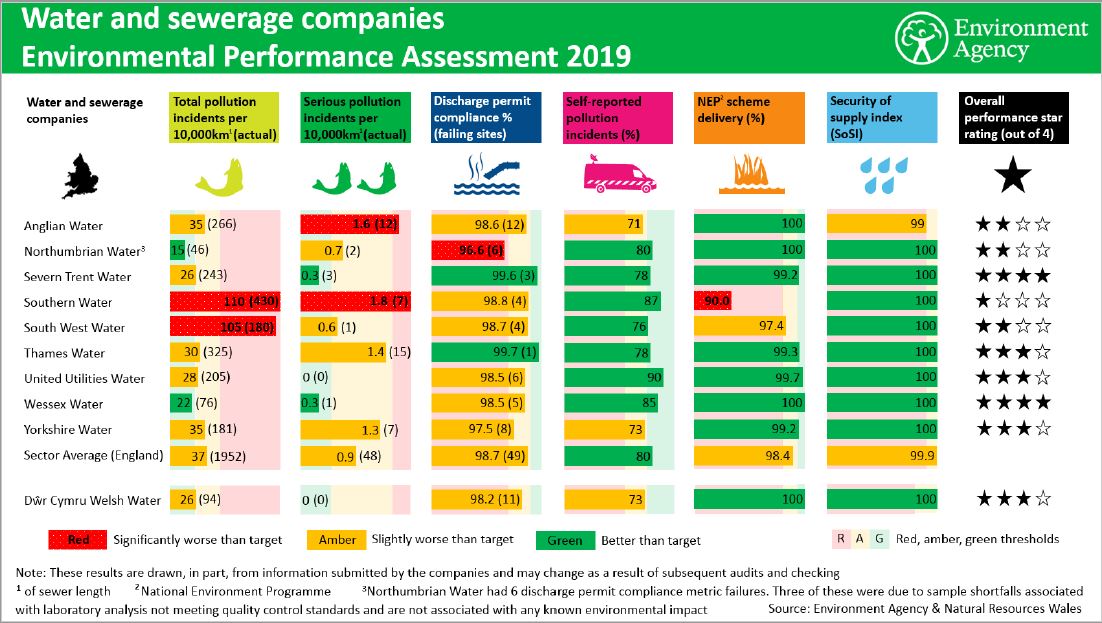 Water Companies Performance Deteriorates for 2nd Year Running
Last year, it was abundantly clear that the performance of water companies was unacceptable, but have they listened? Clearly not. Today, the Environment Agency  reported that the performance of water and sewage companies continues to decline for a second year in a row. We continue to see water companies putting the profits of their shareholders  above their duty to protect precious river and ocean habitats so vital for our health, wellbeing, and the restoration of nature.
Four out of the nine water companies in England now rate as poor, the worst results since 2011 – South West Water, Southern Water, Anglian Water and Northumbrian Water received a rating of just two stars with the number of serious pollution incidences plateauing rather than reducing. The total number of pollution incidences was the highest since 2014 with Southern Water more than doubling the reported number of incidences in 2019 compared to 2018. Only Wessex Water and Seven Trent Water achieved the highest level of performance.
The report comes just days after it was released that only 16% of rivers currently meet Good Ecological Status with no rivers passing chemical tests, suggesting continued issues with the discharge of sewage into water ways. The UK ranks just 25th out of 30 European counties for the state of its coastal bathing waters.  Results released today provide little evidence that the health of rivers and coastal waters are improving at all.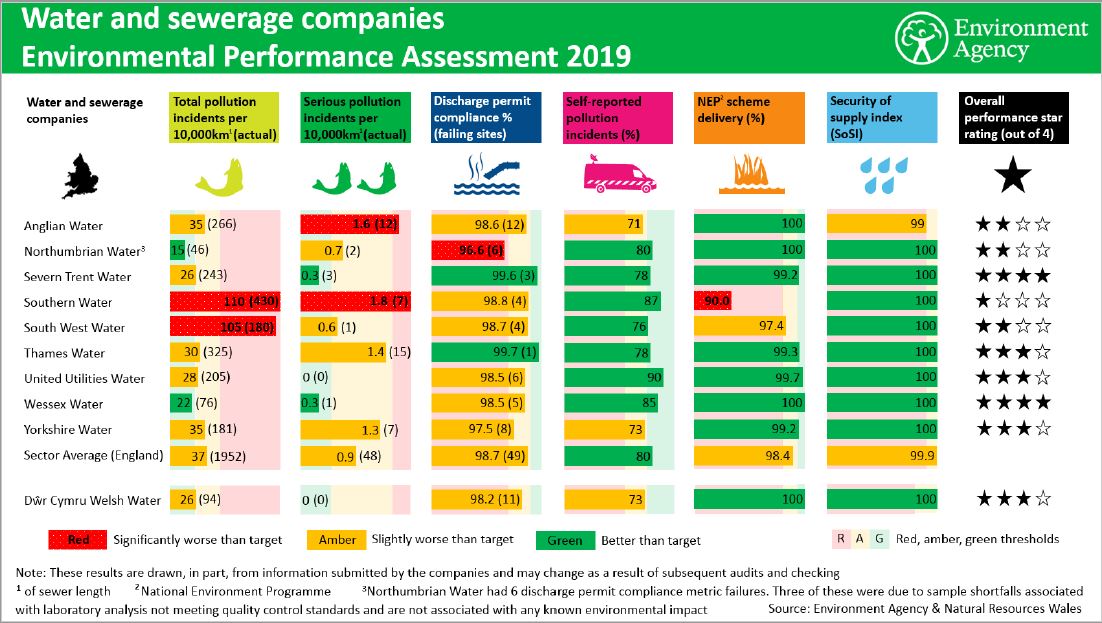 Amy Slack, Head of Campaigns & Policy at SAS says:  
"The report released today is quite frankly shocking. Water companies are continuing to put the health of the general public and their customers at significant risk. The current health crisis has highlighted more than ever the need for clean and beautiful environments for our mental and physical wellbeing. Why is it that water companies are getting away with this emissions scandal? All evidence points to serious issues with the state of the natural world, with huge losses in biodiversity. We urgently need to reverse the cycle of pollution and allow nature to recover."  
At Surfers Against Sewage we are fighting hard to demand an end to this scandalous behaviour. Join us and make your voice heard by signing the #EndSewagePollution petition today.