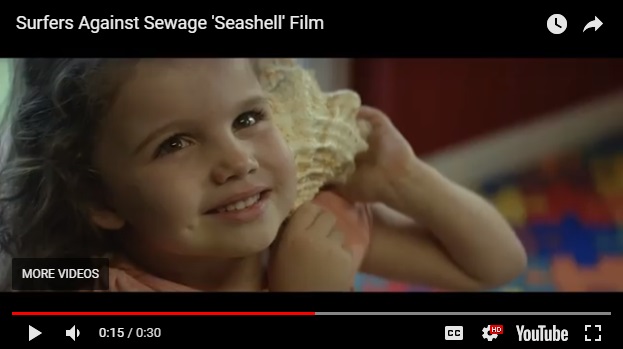 Top Creatives Donate Hard-Hitting Film to SAS
As a small charity, we depend on the generous support of individuals and businesses to help us in our mission to protect the UK's coastlines for everyone.
We're extremely grateful to have had this hard-hitting film – highlighting the plight of our oceans – made for us by a talented group of people.
Entitled 'Seashell', the shocking 30-second clip was conceived and written by father-and-son creative team Steve and Matt Nanson, and produced through Mallinson Television Productions.
Thanks to the following people for your support:
Script Writers and Concept: Steve Nanson & Matt Nanson
Production Company: Mallinson Television Productions
Exec Producer: Simon Mallinson
Director: Ruth Paxton
Producers: Ellen De Faux & James Pearson
1st Assistant Director: Fraser Malcolm
DOP: David Liddel
1st A/C & DIT: Bartek Kloc
Gaffer: Derrick Ritchie
Runner: Sam Barnfather
Editors: Sean Mcnamee & Mandy Shannon
Colourist: John Sackey
Online Editor: John Sackey
Offline, Online & Grading Facility: MTP
Artist: Freya Muir
Artist's Parent: Renee Muir
Nursery Location: Holly Tree Nursery, Glasgow
Nursery Manager: Donna Boland
Audio: 750 mph, Soho
Producers: Tara Oliver & Antoina Vlasto
Engineer: Mike Bovil
VO Record: Savalas, Film City Glasgow
Producer: Ariane Jackson
Engineer: Iain Anderson
VO Artist: Andy Vincent, C/O Regan Management
Typography: John Harfield