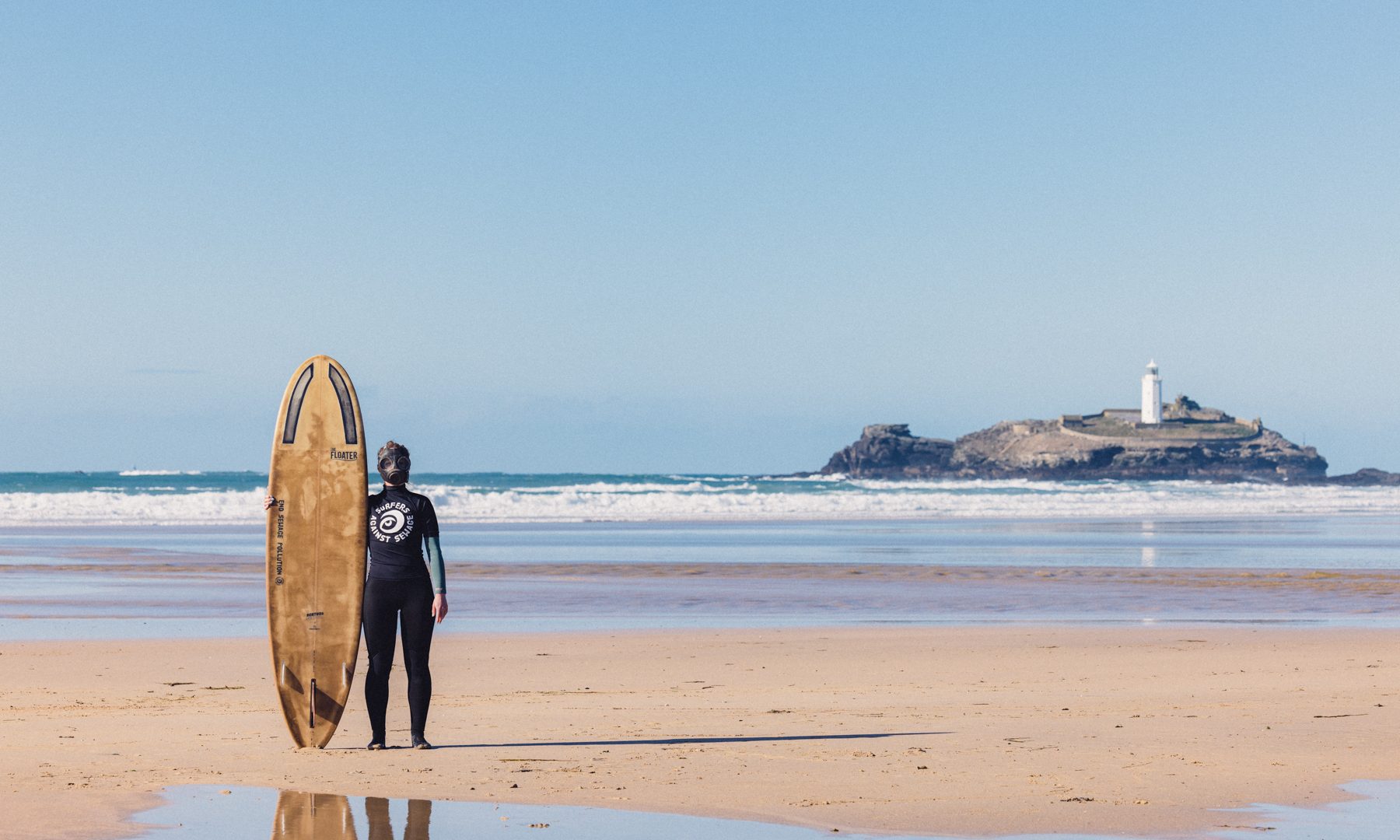 The Floater – The world's first surfboard made from sewage
The Floater. A surfboard made entirely of ocean waste and sewage and a defiant middle finger to water companies and their #sewagescandal.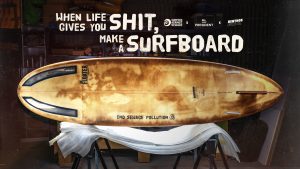 "Seeing this board today is proof of how shocking it is…it's really rank"
These were the words from 11x European Surf Champion Ben Skinner, as he held The Floater, the world's first surfboard made from sewage. Yep. You read that right.
The story behind The Floater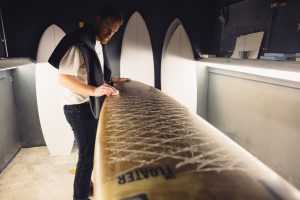 The Floater is a collaborative passion project between SAS, owner of Benthos Surf, Niall Jones, and creative agency Mr President. A defiant middle finger to water companies to raise awareness of the sewage scandal.
Niall Jones, the creator of The Floater, used recycled materials to build the body of the board and raw sewage which was collected from St. Agnes and Godrevy, popular surf spots on the coast of North Cornwall.
With sewage in the resin and panels on the nose and fins filled with two litres of sewage water, you only need to see The Floater once to know it's one of a kind.
And what better way to introduce The Floater to the world than getting a 11x European Surf Champion to surf it at Trevaunance Cove, St Agnes. A spot that's not only the home of SAS, but also where sewage used in The Floater was collected.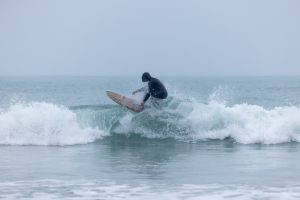 No wonder that as Ben Skinner pulled down his gas mask and took to the water, others quickly paddled out of the way. This board has shock value which speaks of the disgusting truth. Surfers in the UK are surfing in sewage every day.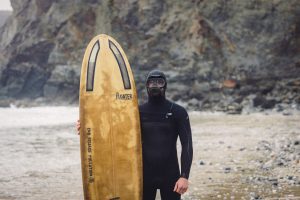 Our sewage survey
To understand how the sewage scandal is affecting people across the UK in their daily lives, and to act as a rallying call to end sewage pollution, we surveyed 4,000 members of the public.
The results reveal that only 27% of people believe it's safe to swim in the UK's rivers and ocean whilst 69% say it's sewage pollution that puts them off getting in the water. Recent data supplied by the Environmental Agency (EA), exposed water companies discharged sewage into England's rivers and beaches 301,091 times last year which is a grim total of 1.75 million hours. And that's just in England. We also received data from Natural Resources Wales (NRW) and the Scottish Environment Protection Agency (SEPA) which didn't paint a better picture of the UK either. There were 74,066 discharges in Wales and 14,008 in Scotland.
And these are the sewage dumps that we know of.
What are the water companies doing whilst we are left to swim in shit? They're stuffing their pockets. Paying their CEOs huge bonuses and shareholders astronomical dividends, rather than investing in infrastructure that is so desperately needed for people and the planet. 85% of people surveyed believe that water company CEOs shouldn't receive these bonuses if they fail to meet minimum environmental standards.
And we agree.
Take Action
But we won't stand for another summer swimming in shit. On Saturday 20th May, Surfers Against Sewage are hosting multiple Paddle Out Protests across the UK in a National Day of Action.
These protests are going to be epic, full of passion, energy and love of the water, fun for all to attend. And most importantly of all, they are an act of defiance to the leadership of our water companies, showing loud and clear that we won't stand for their shocking abuse of our waterways any longer.
Find the details of your nearest protest and get involved.
Join the SAS Paddle Out Protest 2023