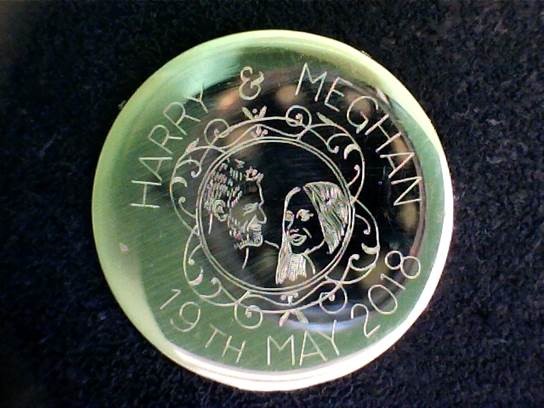 Surfers Against Sewage to benefit from miniature royal wedding artwork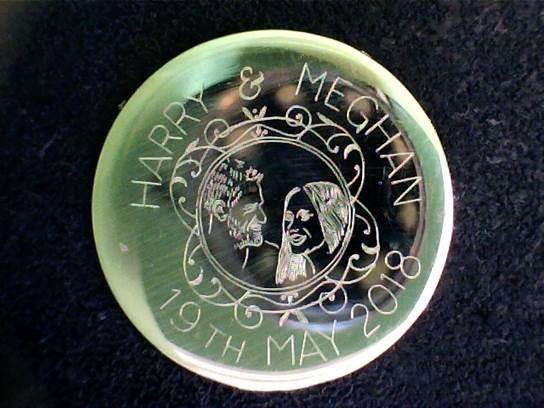 A world-leading art gallery has commissioned two miniature pieces of artwork to celebrate the royal wedding and to raise money for charity.
Commissioned through the Tony Huggins-Haig Gallery, Engraver Graham Short has created a portrait of Prince Harry and Ms. Meghan Markle, etched with their wedding date and names, onto the head of a pin. Sculptor Willard Wigan MBE has also created a sculpture of the couple, nestled within the eye of a needle.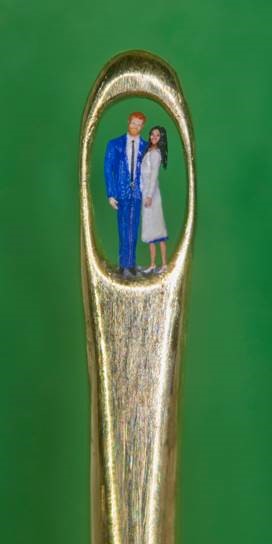 Both pieces of art will be sold in London at the close of summer for upwards of £100,000. The money will be equally distributed between Surfers Against Sewage and the other six charities nominated by Prince Harry and Ms. Meghan Markle.
Graham, the world's smallest engraver, found fame by engraving The Lords Prayer onto the head of a pin, marking the words "Nothing is impossible" onto the edge of a razor blade and selling a portrait of the queen, engraved onto a speck of gold, nestled into the eye of a needle for an astonishing figure.
The new commission, is nothing short of an unfathomable talent. Graham lowers his heart rate to around 30 beats per minute to work on his pieces, even using a stethoscope to only mark the metal in between his own heart beats.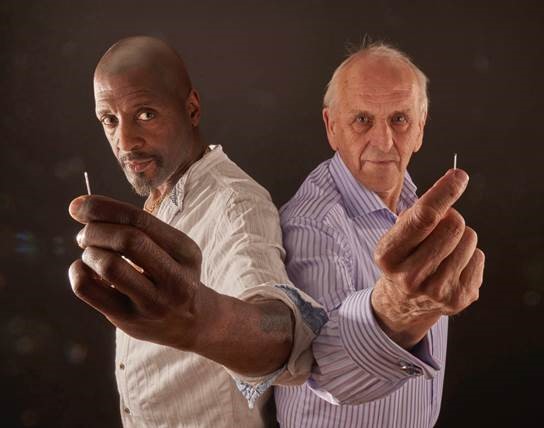 World leading sculptor Willard Wigan MBE is famed for his 2007 MBE for services to art and his 2012 appointment to commission a replica of the Coronation Crown of Queen Elizabeth II, which now sits at Buckingham Palace.
Artist and Gallery owner Tony Huggins-Haig said: "Art can lift spirits moods, perception and even areas. We have and always will strive to create amazing art both for our gallery and beyond our walls."
The event is expected to grow and grow as other artists rally to the cause, thus increasing the auction catalogue. Helping the Royal couples' original request to raise both the profiles of the organisations chosen and to bring in much needed funds for all seven charities.
For more information on the collection and the event/tickets and all enquiries, or to donate your artwork to the auction catalogue please contact their press agent: Sian Butcher on 01890883287 or email: [email protected]