SAS 2015 – The Year In Review
Thank you for your support!

We'd like to end 2015 by saying a big THANK YOU for being part of Surfers Against Sewage's 25th anniversary year, which has without a doubt been our most successful yet. From SAS helping create new government legislation for the first time (the single-use bag charge!) to mobilising thousands of community volunteers; from pioneering new water quality campaigns to expose the current sewage pollution paradigm, to leading the world's enviro-surf community in delivering the Global Wave Conference, it has been quite a ride!
We're proud be delivering more impact than ever before to protect our coastlines for everyone. None of this would be possible without your support, the involvement of coastal communities nationwide, our inspirational team of Regional Reps, our partners and sponsors, the help of tens of thousands of volunteers, and the generosity of SAS members.  Thank you all for being part of the mission and helping make the year such a success.
The last quarter of a century has seen Surfers Against Sewage evolve from a highly publicised single-issue campaign group to a leading environmental charity, working on increasingly diverse, complex and challenging marine conservation issues. A pivotal moment in this journey was being re-founded as an environmental charity in 2012, which has helped us deliver more effective projects, partnerships, public engagement, political lobbying and impact to protect the marine environment. This year we've been able to create our strongest-ever focus on today's key marine conservation issues, from marine litter to sewage pollution, climate change, coastal development and sustainable surfing innovation.
Some of the highlights of the year include:
The Global Wave Conference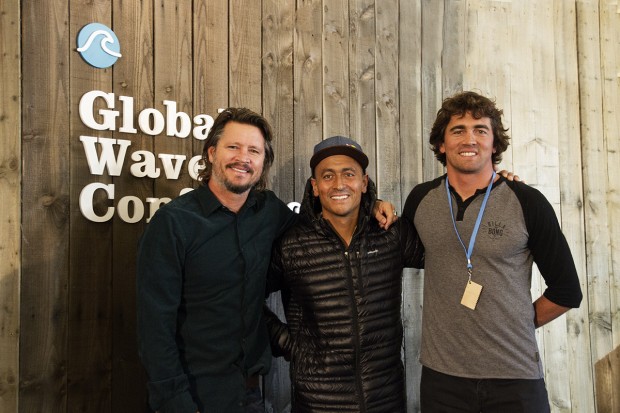 The Global Wave Conference took place in Cornwall & London in October 2015 as Surfers Against Sewage brought the international event to the UK for the first time.
The event was one of the true highlights of the year and an unprecedented gathering of the world's most respected surfers, environmentalists, sustainable business leaders, grassroots activists, campaigners and marine experts focused on the protection of waves, oceans, beaches, wildlife and surf habitats worldwide.
Hugo Tagholm – 25 years of campaigns to protect surf habitats from Surfers Against Sewage on Vimeo.
Surfers Against Sewage was also joined by three-time world surfing champion Tom Curren, big wave surfing pioneers Greg Long and Brad Gerlach, as well as pro-surfer and environmental activist Ramon Navarro. The surfers were joined by keynote speakers including Guardian ethical journalist and BBC television presenter, Lucy Siegle, and inspirational scientist and explorer Dr Easkey Britton.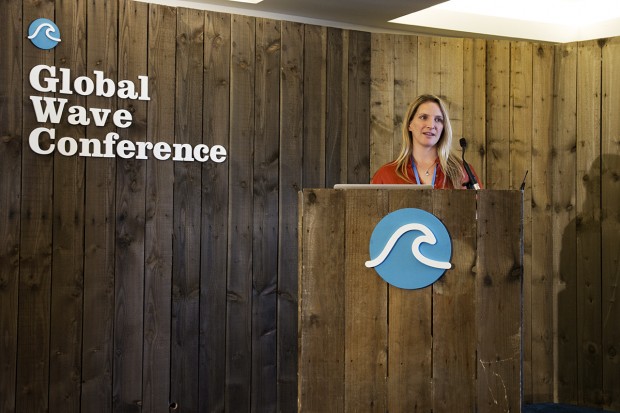 Lucy Siegle – Ethical living from Surfers Against Sewage on Vimeo.
Pro surfer Greg Long delivered a moving keynote speech that received a standing ovation. He shared the story of why he's driven to challenge himself in big waves, his journey to becoming the most decorated big wave surfer and, ultimately, how it nearly ended his life. Watch all the GWC talks here.
On the last day of the conference, Tom Curren was presented with the inaugural Global Wave Champion Award for his services to protecting the environment. The award was presented in the Houses of Parliament by Steve Double, the Member of Parliament for Newquay and St Austell, and Geraint Davies, the Member of Parliament for Swansea West.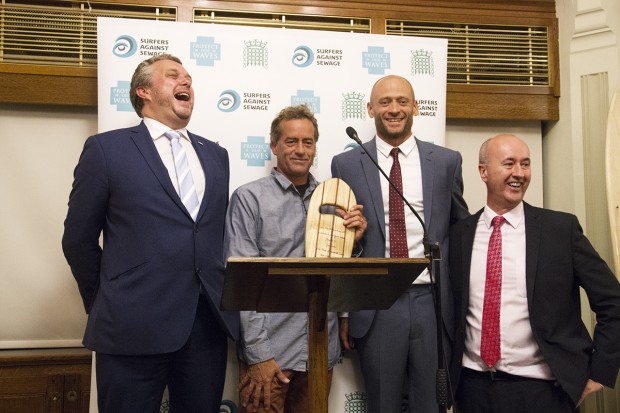 The Break The Bag Habit – SAS secures new legislation for the first time!
In a massive campaign win, SAS secured new government legislation for the first time in its history this year! The Break the Bag Habit campaign celebrated its inclusion of the single-use bag charge in the Queen's Speech, 2014 and thee government introduced the charge on 1st October this year. It is already having a big impact with major retailers reporting an 80% reduction in the distribution of plastic bags.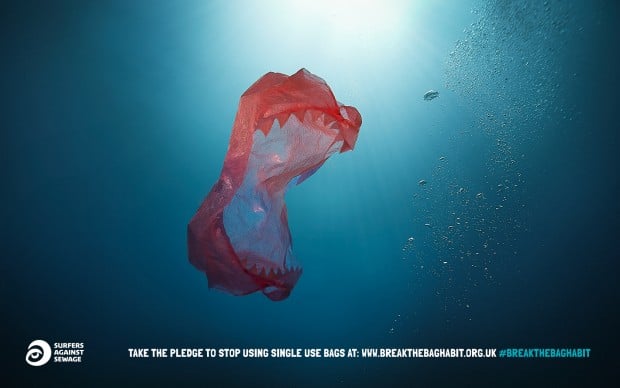 The UK's Biggest Volunteer Beach Clean Army!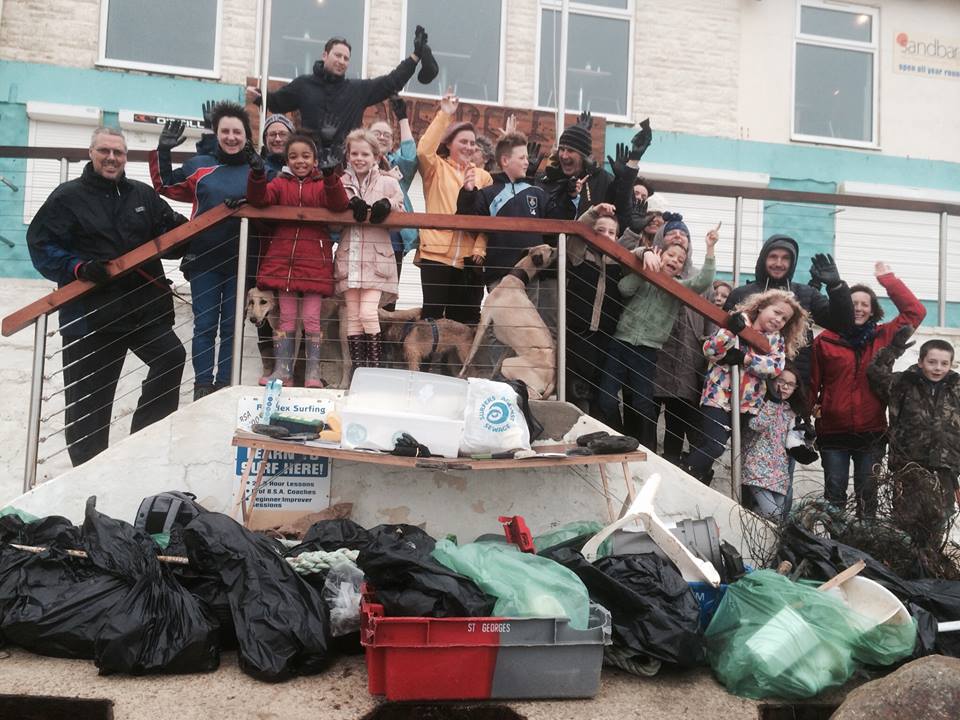 Surfers Against Sewage now runs the biggest volunteer-led commuity beach clean project in the UK. This not only removes dangerous marine litter directly from the environment but helps educate people and create the backdrop for us to continue to lobby industry and government for the necessary changes to stop the flow of plastics into the environment and move towards a circular economy model. This year we have organised 629 official SAS beach cleans involving almost 12,000 community volunteers contributing almost 50,000 volunteering hours to protect UK beaches. Together they have helped us remove 46,807kgs of marine litter, recycle 15,000 plastic bottles, cans and glass bottles and remove and reprocess 5,000 kgs of lost fishing gear. Our volunteers are a true inspiration to us – thank you all!
Protect Our Waves – All Party Parliamentary Group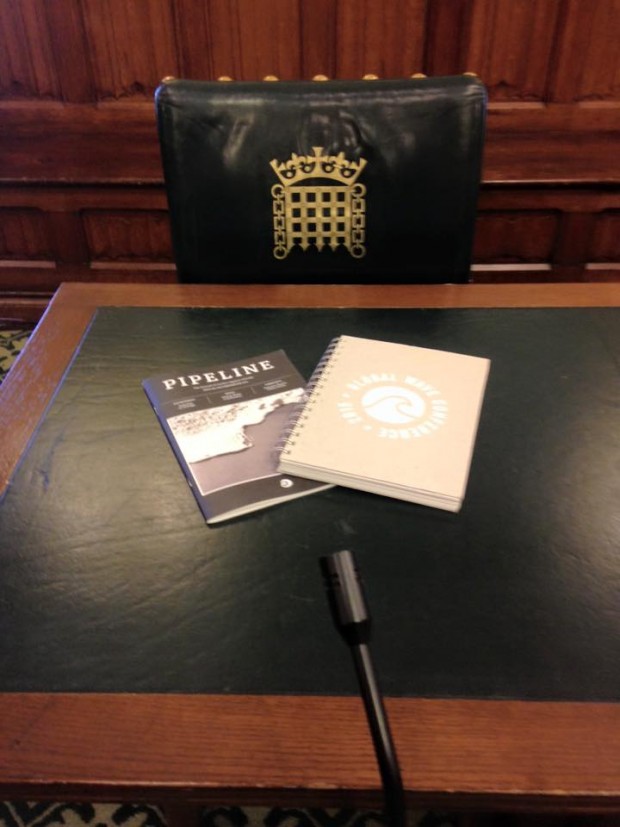 Steve Double MP is Chairman of SAS's Protect Our Waves All Party Parliamentary Group (APPG), which brings together MPs from across the UK to discuss threats to the UK's surfing habitats and the best ways to protect and promote these increasingly important areas.
The APPG involves cross-party MPs representing the UK's key coastal communities to address the most urgent environmental issues highlighted by the Protect Our Waves petition – marine litter, recreational bathing water quality and coastal development. 55,000 surfers, environmentalists and recreational water users joined Surfers Against Sewage in signing the POW petition, which was delivered to 10 Downing in October 2013 with musician and surfer Ben Howard.
This year, we have held a number of key lobbying meetings with the group, which will now facilitate discussions with Ministers in the New Year to deliver the next steps on preventing sewage discharges and reducing plastic pollution as priority issues. We are currently working with the cross-party group to support out latest water quality campaign action and call on the Secretary of State for faster action to protect our beaches from combined sewer overflow discharges.
The APPG gives us the permanent platform to progress the necessary policy and legislation changes needed to better protect waves, oceans, beaches, water users and marine wildlife.
Marine Litter Tattoo Campaign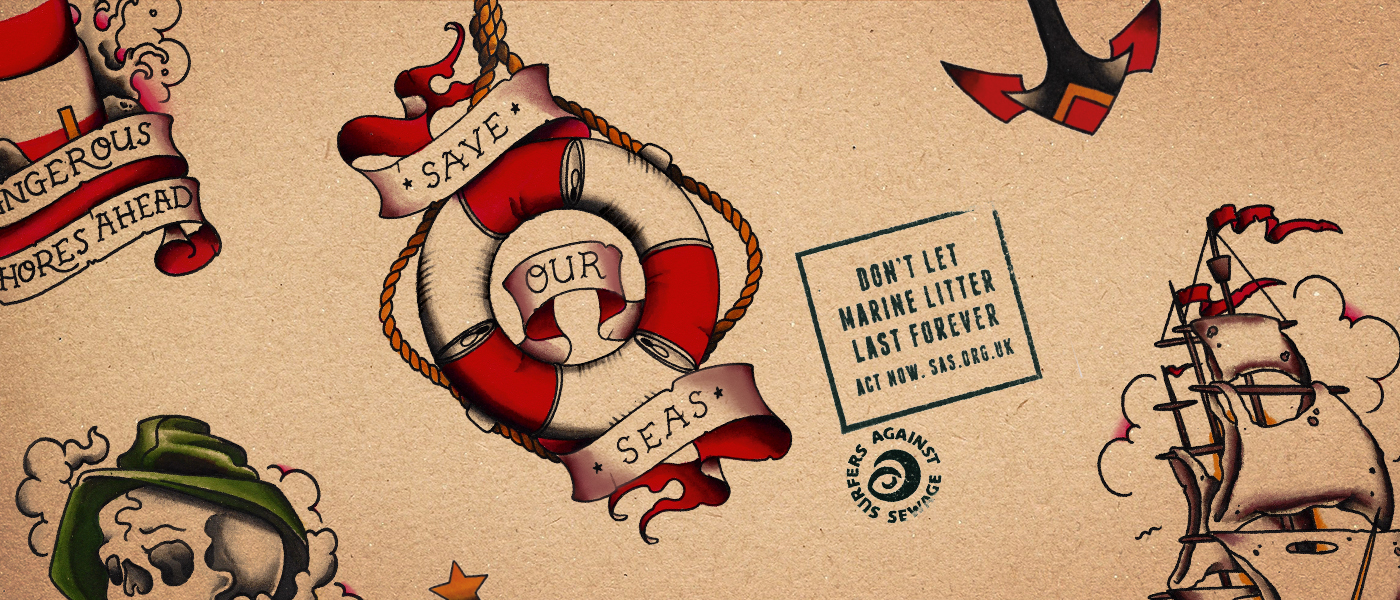 In February we launched the 'Save Our Seas' Marine Litter Tattoo campaign to highlight the growing scale and permanence of the marine litter crisis.
The 'Save Our Seas' Marine Litter Tattoo campaign takes it's inspiration from highly stylised maritime tattoos that are synonymous with the sea and those deeply connected to it – mariners, sailors, fishermen, seafarers, explorers and in more recent times, surfers and those seeking thrills, excitement and adventure connected to the coastline. As tattoos, the designs convey a strong sense of permanence, something that the marine litter crisis is threatening if urgent action is not taken soon.
Save Our Seas from Surfers Against Sewage on Vimeo.
Ocean Plastics Awareness Day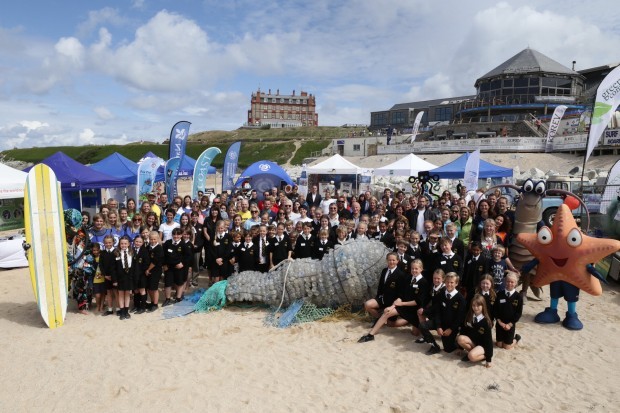 Surfers Against Sewage was delighted to welcome the Prince of Wales and Duchess of Cornwall to the Ocean Plastics Awareness Day on Fistral Beach in July. Surfers Against Sewage was delighted to lead this event at the request of Clarence House, and show Their Royal Highnesses first-hand how community action is  bringing together many thousands of people to help combat the menace of marine plastic litter and look for innovative circular economy solution to plastic waste. Over recent years we have been able to establish SAS as one of the leading marine conservation charities working to combat the marine litter crisis and this event was a true testament to the success of our current approach.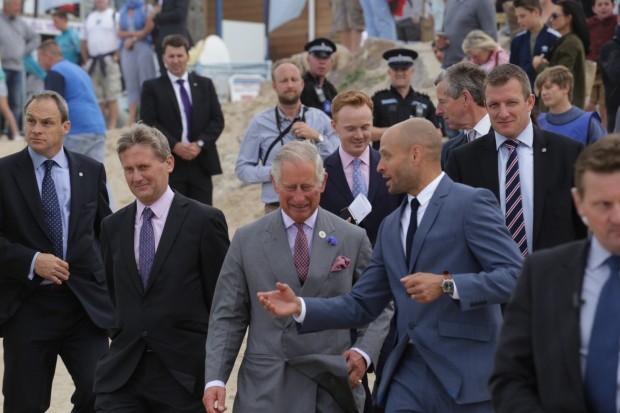 The Safer Seas Service & Water Quality
The Safer Seas Service continued to exposes the failings in the sewerage system and the loopholes within the legal framework used to hide the true impacts of pollution. During the 2015 bathing season (May- Sept), 95% of UK beaches met the minimum EU water quality standard, yet the Safer Seas Service warned users of 3,045 pollution incidents from sewer overflow discharges and runoff from farmland and urban environments. There were 926 discharges of untreated human sewage at English beaches covered by the Safer Seas Service. Alarmingly only a mere 105 of these sewage spills had the potential to be monitored by the weekly Environment Agency water quality testing regime. Leaving a disturbing 89% of the untreated sewage discharges unchecked and outside of the legal framework designed to protect surfers, bathers, water users and coastal communities.
Andy Cummins – Safeguarding water quality and water users from Surfers Against Sewage on Vimeo.
TAKE ACTION with Surfers Against Sewage and lobby the Secretary of State for the Environment, and devolved nations equivalent Ministers calling for an end to sewer overflow abuse and ensure water quality is tested at the appropriate time and in the appropriate place.
The Beach Bums Survey
The Beach Bums Study saw us collaborating with the European Centre for the Environment and Human Health to asses the emerging health threats faced by water users in 2015.  The project is investigating the levels of antibiotic resistant bacteria to see if surfers have elevated levels due to regular exposure to the marine environment. Previous work by the ECEHH has already shown the presence of antibiotic resistant bacteria in the seas around the UK. It's estimated that by 2050, 10 million people could die annually because of antibiotic resistant bacteria unless urgent action is taken. The study could also identify significant sources of antibiotic resistant bacteria and allow SAS to better tackle these and call for further protection for our coastal waters and the people that use them most.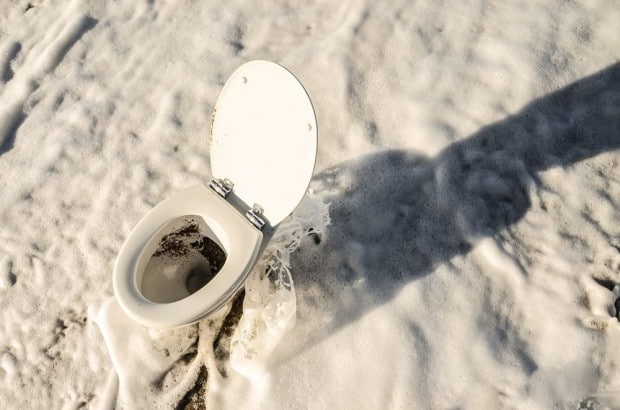 Climate Change Campaigning
Surfers Against Sewage are active members of the Climate Coalition and were at the front of some of this year's key public marches to send a strong message to world leaders that action must be taken now to curb carbon emissions and limit global warming.  There is now overwhelming scientific consensus that anthropological climate change is threatening society, the environment and the economy.  World leaders came together at the COP21 in Paris at the end of the year to deliver a historic international agreement which will hopefully set us on a stronger pathway to a low carbon economy.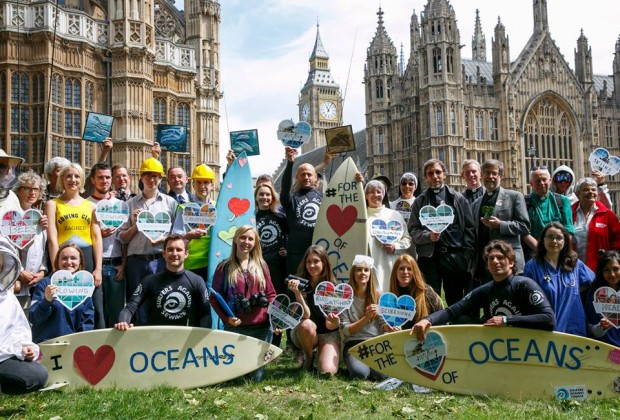 Regional Reps
The Regional Reps programme has continued to go from strength-to-strength with the most national coverage we've ever had. This year we've increased our team to 75 Regional Reps covering all key surf and water sports locations who help lead local campaigns, deliver community initiatives & grassroots education events and support national campaigns. They are truly a fantastic group of individuals and are today a vital part of our team.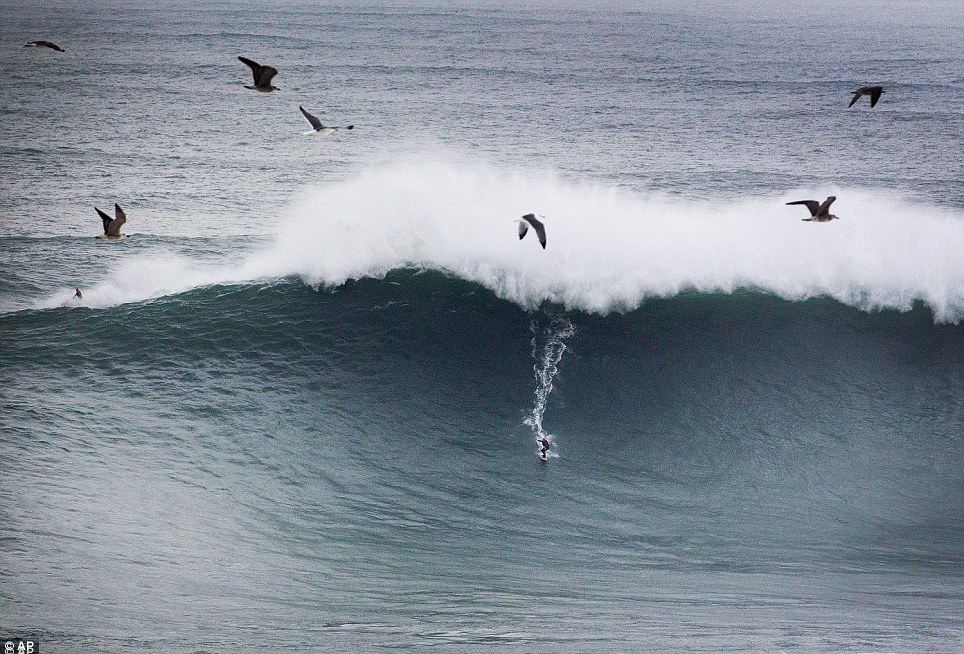 Charity Awards
Surfers Against Sewage was delighted to make the shortlist in the Charity Awards, one of the charity world's most prestigious excellence recognition programmes. Our community beach clean programme was commended in the Environment & Conservation category, scoring highly against the ten Hallmarks of Excellence, as decided by the 10-strong judging panel of voluntary sector experts across a variety of fields.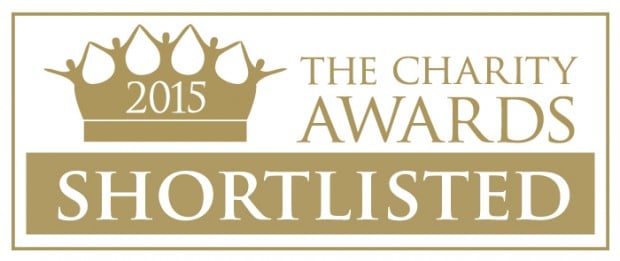 2016
Next year we'll be amplifying our call for a 50% reduction of UK beach litter by 2020 and delivering the road map of activity to help achieve this. We'll be working with communities to empower, train and mobilise over 15,000 coastal volunteers. We'll be calling for greater restrictions on the hundreds of sewage discharges at our beaches annually.  We'll take your voice to Parliament as part of our Protect Our Waves All Party Parliamentary Group, to call for legislative change and improved protection for the coastal places we all love and enjoy. We'll also work with even more Reps, volunteers and communities to protect sites of special surfing interest nationwide.
Your commitment as a Surfers Against Sewage supporter ensures that we can continue to develop and deliver progressive environmental initiatives with a real and lasting legacy. The conservation of the world's natural environments is a continuous task and we need to remain vigilant, agile and active in the struggle for an ocean free from pollution, plastic and poison.