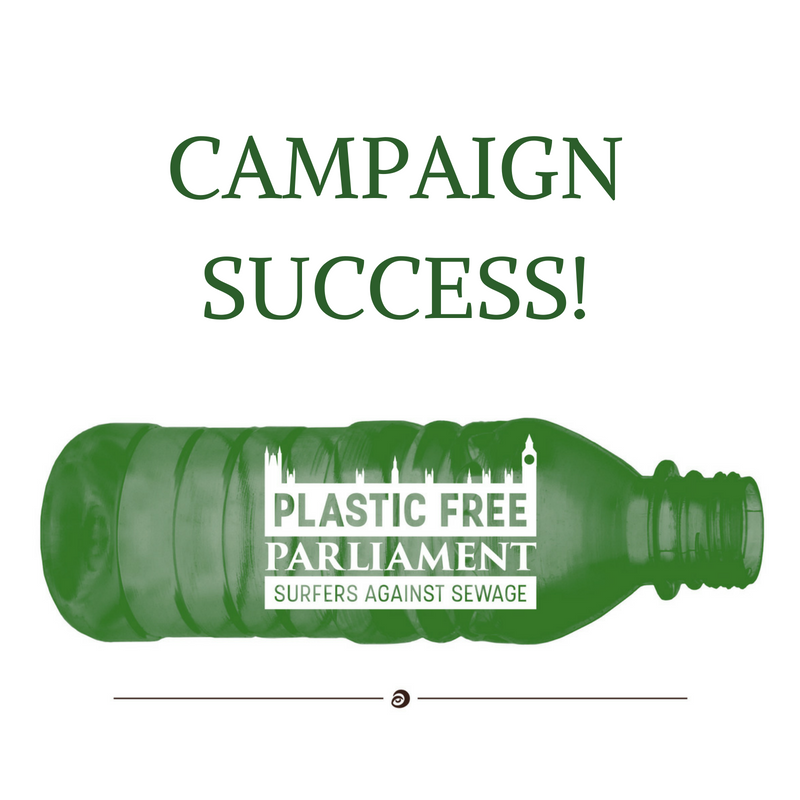 Plastic Free Parliament Campaign Success – Implementation update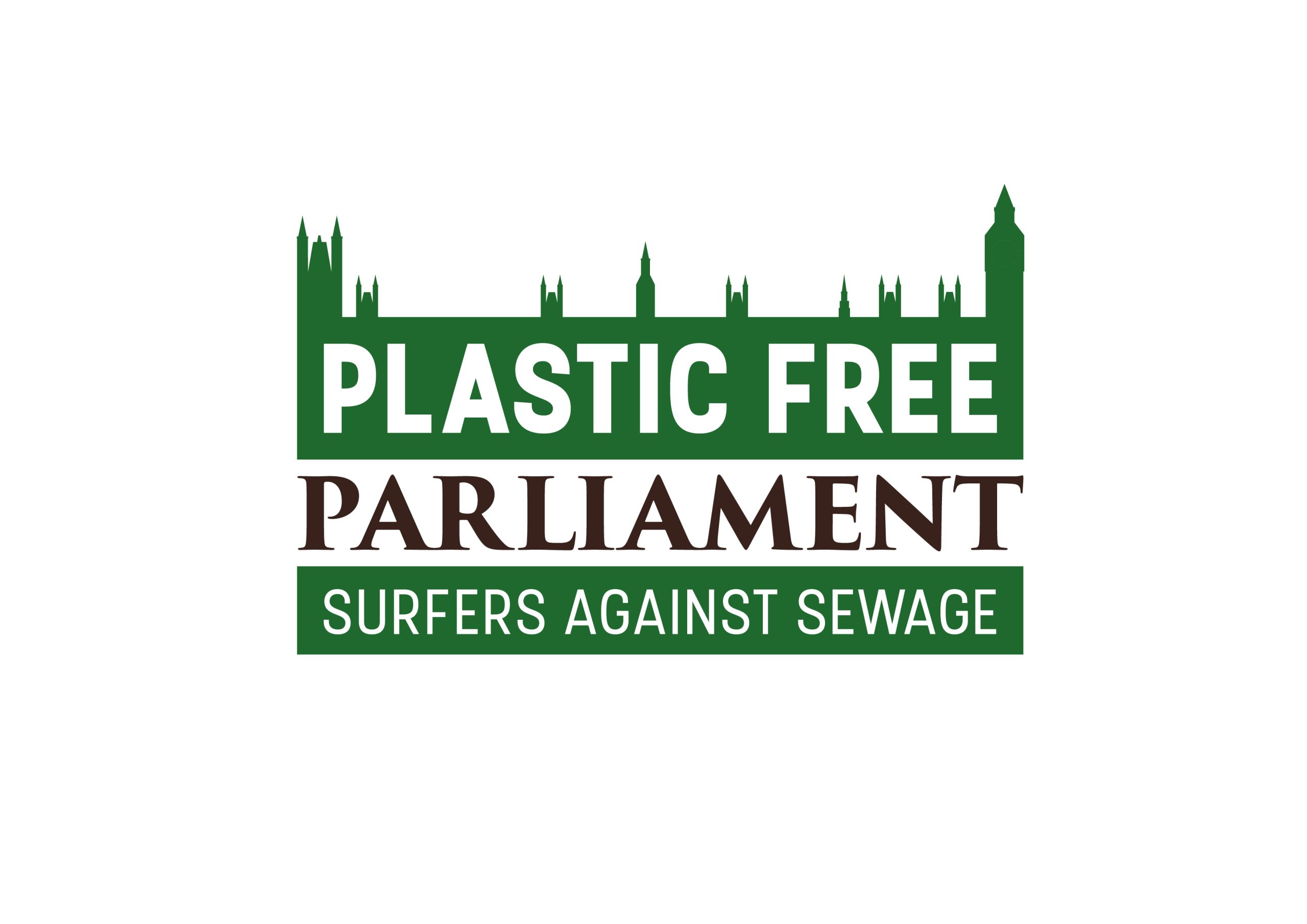 Last year, an investigation by Surfers Against Sewage uncovered that a staggering 2 million avoidable single-use plastic items were purchased in 2017 by the House of Commons and House of Lords. In response, the marine conservation charity launched the Plastic Free Parliament campaign and issued a challenge to Parliament to get their house in order and set an example for individuals, communities and businesses, as society decouples from its single-use plastic addiction.
Parliament has now announced its latest measures to be implemented across the House of Commons and Lords to dramatically reduce plastic use in Westminster. The measures include a new compostable waste stream for biodegradable catering items, stopping the sale of single-use plastic bottles, eliminating single-use condiment sachets and increasing the availability of water refill points. These plans follow the campaign led by Surfers Against Sewage which was backed by more than 7,500 supporters and 180 MPs and resulted in the estate launching the new strategy to tackle single-use plastic.
Following the announcement of Parliament's intentions earlier this year, the latest round of measures sees the introduction of a new range of compostable products to replace non-recyclable single-use catering items, as well as:
Condiments will be available from refillable dispensers, eliminating the use of 386,000 plastic sachets per year.
Single-use plastic water bottles will no longer be on sale in Parliament, immediately eliminating approximately 120,000 plastic bottles annually.  The number of water refill points has been increased. Chilled water in aluminum cans will be available.
800 new blue pedal bins will be distributed to all tea points and across most offices to ensure these items can be separated and sent to a specialist facility.  An in-vessel composting method will use a combination of heat and microbes to turn the waste into compost fit for any garden.
Hot drinks served in compostable single-use takeaway cups will be charged 25p extra, which will contribute to the increased costs to Parliament associated with the reduction in plastic strategy.
Kerry McCarthy MP and Treasurer of the Protect Our Waves APPG, who was instrumental in supporting the campaign and bringing the actions into fruition said:
'It's great that after a fantastic campaign by Surfers Against Sewage, Parliament is now implementing the Plastic Free Parliament action plan. It's only right that MPs should set an example by showing that it's possible to reduce your plastic footprint with small but significant steps, like eliminating single-use plastic bottles, encouraging the use of re-usable coffee cups, and swapping out traditional takeaway food packaging with compostable alternatives. These measures add up to an ambitious package, and I really hope other institutions will now be inspired to do the same. SAS should be really proud of what they've achieved.'
The Plastic Free Parliament strategy states that further measures will be introduced in 2019, including:
Plastic carrier bags will continue to be phased out in retail outlets on the Parliamentary Estate;
Parliament will promote greener stationery items in partnership with its stationery provider
Revised procedures will be implemented to incorporate the environmental impact of packaging into the weighting of relevant procurement and tender exercises, to give incentive to suppliers to reduce the amount of single-use avoidable plastics in their goods and services;
Reusable warehousing, delivery and packaging solutions will be trialed, further reducing single-use avoidable plastics.
To mark the campaign victory and introduction of these measures, Surfers Against Sewage is sending every Member of Parliament with their own Plastic Free Parliament reusable water bottle to assist MPs in reducing their personal reliance on single-use plastic. Several MP's have been tweeting their support for the campaign under the hashtag #plasticfreeparliament.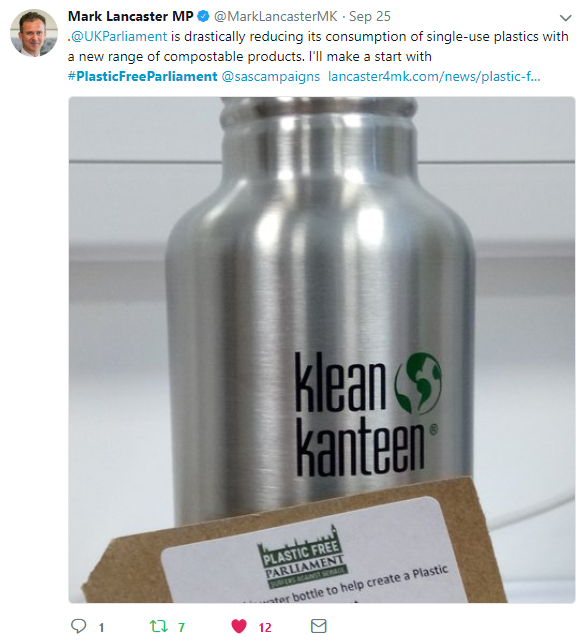 Hugo Tagholm, CEO of Surfers Against Sewage said:
'Surfers Against Sewage welcomes the leadership shown by Parliament to take meaningful action to eliminate avoidable single-use plastic in response to the Plastic Free Parliament campaign.  This ambitious plan should set an example to other institutions and large-scale businesses to decouple from throwaway plastics as soon as possible. Eliminating and replacing avoidable plastics can be done, and this proves it can be achieved quickly. Changes to go plastic-free at scale will play a huge part in stopping plastic pollution from choking our oceans, countryside and city streets. The time for change is now if we want a plastic-free future.'
Plastic Free Parliament is facilitated by the Calouste Gulbenkian Foundation who are supporting Surfers Against Sewages' marine conservation work through the Protect Our Waves All Party Parliamentary Group.
To learn how your individual and community actions can contribute to Plastic Free movement, visit www.plasticfree.org.uk.