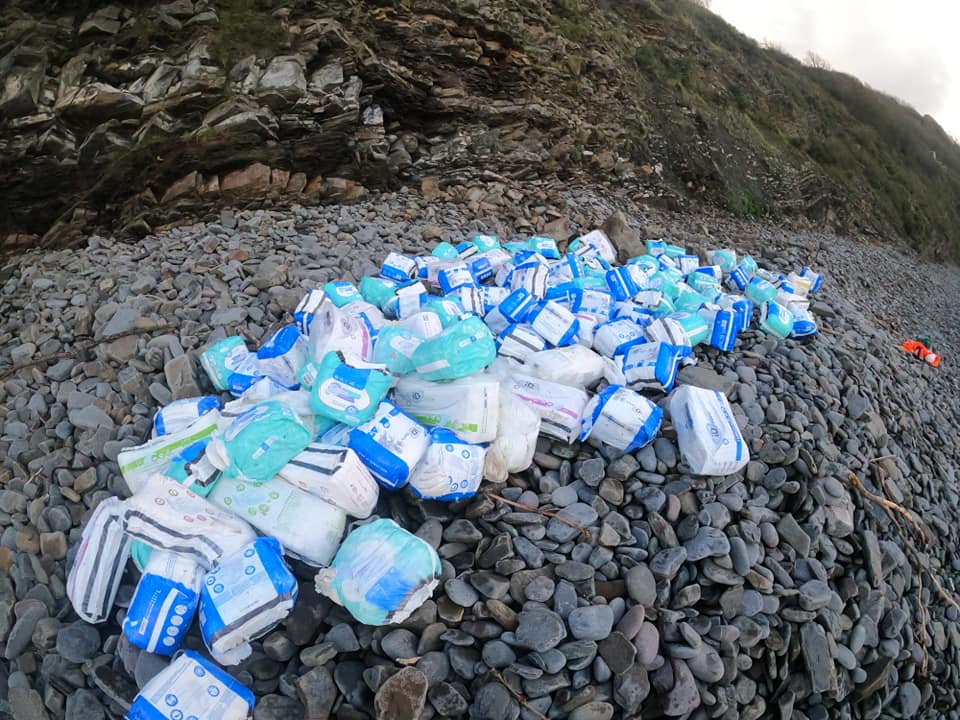 Plastic Free Communities Rise to the Challenge
Plastic pollution is a problem that we at SAS are constantly waging war against, so news that a vessel had lost 11 shipping containers, some carrying plastic products, came as a devastating blow.
On 20th October, HM Coastguard received a report from a vessel that 11 shipping containers (seven empty and four containing non-hazardous cargoes) were adrift in the sea off Land's End. Several of the containers were carrying nappies, products which contains huge amounts of plastic, and as they have been washed up in Devon and Wales, their contents have littered beaches up and down the west coast of the UK.
The first 40-foot container hit Buck Mills, where SAS, Plastic Free North Devon and Torridge District Council raised the alarm and got a call to action. Dozens of volunteers stepped up to comb the beaches of Devon, many of which are rocky, craggy and difficult to reach. Among those affected were Greencliff, Abbotsham, Clovelly, Croyde, Saunton, Woolacombe, Combesgate and Westward Ho.
"The Surfers Against Sewage Communities across northern Devon have produced a fabulous response to the arrival of this unexpected plastic nappy waste. Perhaps most inspiring are the numbers of residents and visitors who immediately came and continue to come to our beaches to help with collections. The response has been incredible and without exception, every community contributed to the clear up." Andrew Cross, Community Lead for Plastic Free Westward Ho!
Seven days after the original spill, one of the containers found its way to Gileston Beach, in the Vale of Glamorgan and two days later at Aberavon Beach, Port Talbot. The beaches were strewn with plastic packages that were incredibly heavy and difficult to move, as well as hundreds of loose nappies that separated, leaving wraps and liners across the tidelines and buried in rocks. The environmental threat that this posed was further complicated by the fact that Wales was, and still is at the time of writing, in a firebreak.
Despite the scale of the problem, people from local communities including Plastic Free Mumbles and Port Talbot came together like never before to tackle the issue head on. We saw dog walkers and countless individuals gathering bags to work alongside community groups, the local council and SAS Port Talbot to gather as many of the products as possible, often in howling wind and rain.
"We were taken aback by the support of the local community and NPT Council in the clean-up efforts on Aberavon Beach, especially at a time when organised beach cleans are prohibited. We couldn't have done this without them." SAS Regional Reps Alun Moseley and Rachel Edwards, Port Talbot.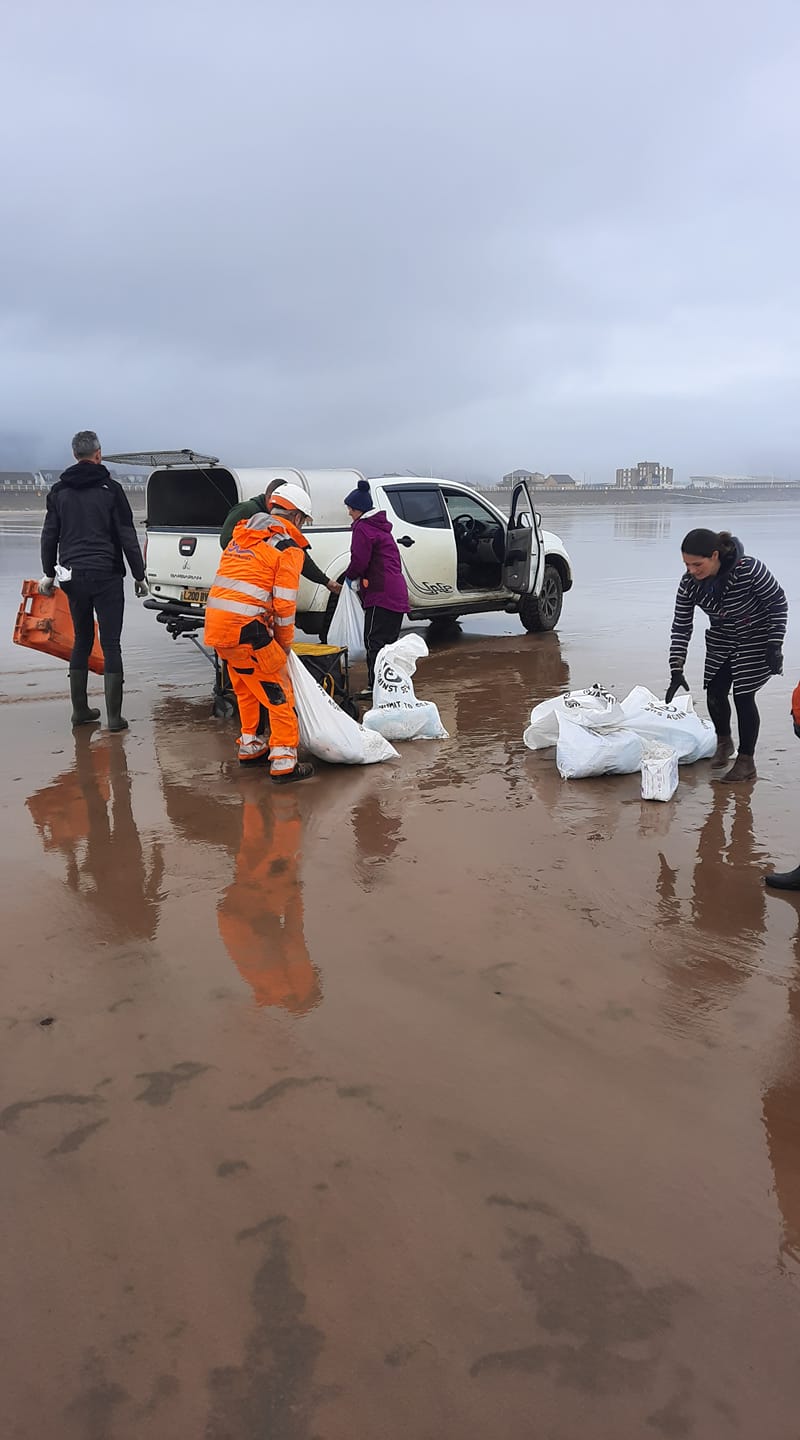 Disposable nappies contain super-absorbent polymers, polypropylene, adhesives, elastics, pulp and absorbent plastic gels, all of which are toxic. The loose nappy wraps and liners float in the water, much like a jelly fish, meaning that they could easily be ingested by marine life. Nappies themselves can take 450 years to decompose, and even then, the plastics themselves will never truly disappear, but simply break down to become smaller and smaller, being ingested by marine life, and ultimately humans. This is what makes the efforts to remove these products from our coastlines even more urgent.
The nappies will continue washing up on our shores for many weeks, so having community support and participation is vital to preserving and protecting our seas. We want to send a huge heartfelt thank you to each and every regional rep, plastic free community team, community groups, councils and individuals who have worked tirelessly to clear our coastlines. We are in this together, and together we can help make our coastlines plastic free.
Article written on behalf of SAS by Rachel Edwards, Regional Rep