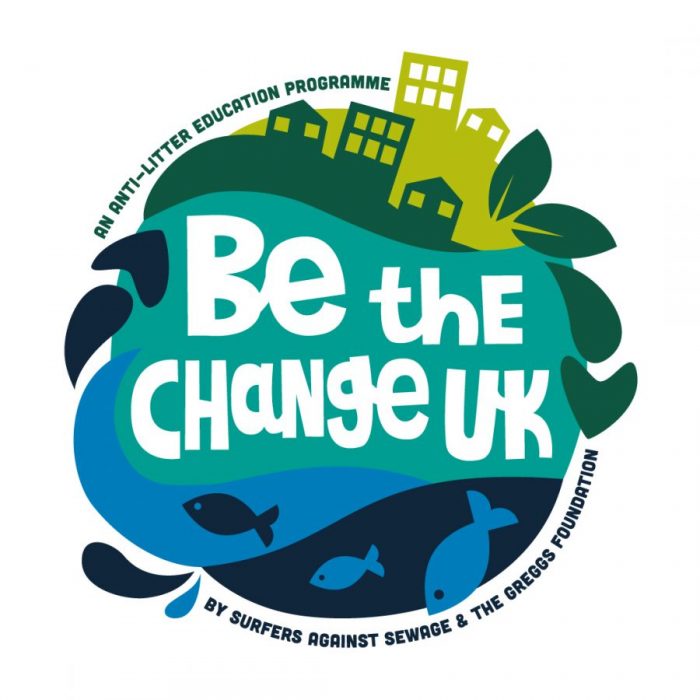 Get involved with our latest education programme: Be The Change UK!
Let the Anti-Litter education tour begin!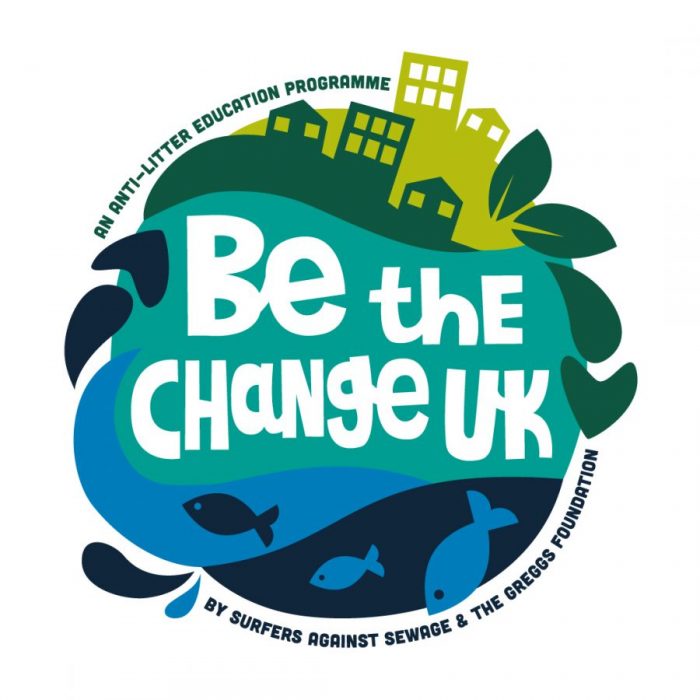 With the start of the new school year comes an exciting step for our anti-litter education programme Be The Change. In collaboration with our friends at the Greggs Foundation we are delighted to announce that Be The Change will be setting off on tour once again to challenge students in five regions across the UK to taking a leading role in keeping their communities litter free.
The tour sets off this October 12th – 20th in Newcastle and North Tyneside.
Drop us a line here to get involved; [email protected] 
What is Be The Change?
Be The Change is our response to the UK's litter crisis, did you know that every day in the UK 2.25 million pieces of litter are dropped on our streets? Litter –  most of which is made from plastic – knows no boundaries, once it has escaped into the environment it flows through our streets, parks, waterways and into our seas. The accumulation of plastic pollution in our environment poses a threat not only to ourselves but hundreds of species of wildlife that are dying every year due to entanglement, injury, drowning and starvation.
Be The Change offers a solution to this crisis, it challenges and empowers pupils to take a leading role in tackling this issue, stopping the flow of litter and keeping the communities they represent litter free!
Now in its second year 2000 pupils across the UK have taken part in Be The Change. Together we have implemented innovative and exciting Anti-Litter Action Plans in Essex, Birmingham, Cornwall and North Devon. Pupils and teachers who take on the Be The Change challenge have the chance to leave a positive legacy for the continued collaborative protection of their schools and communities precious wild spaces.  How cool is that!?
"Litter and plastic pollution is a crisis that affects every community, street, park and beach across the UK. It's down to us, school children, pupils, parents and teachers to make a difference and protect our community spaces for everyone to enjoy." Ellie Ewart – SAS Education & Design Officer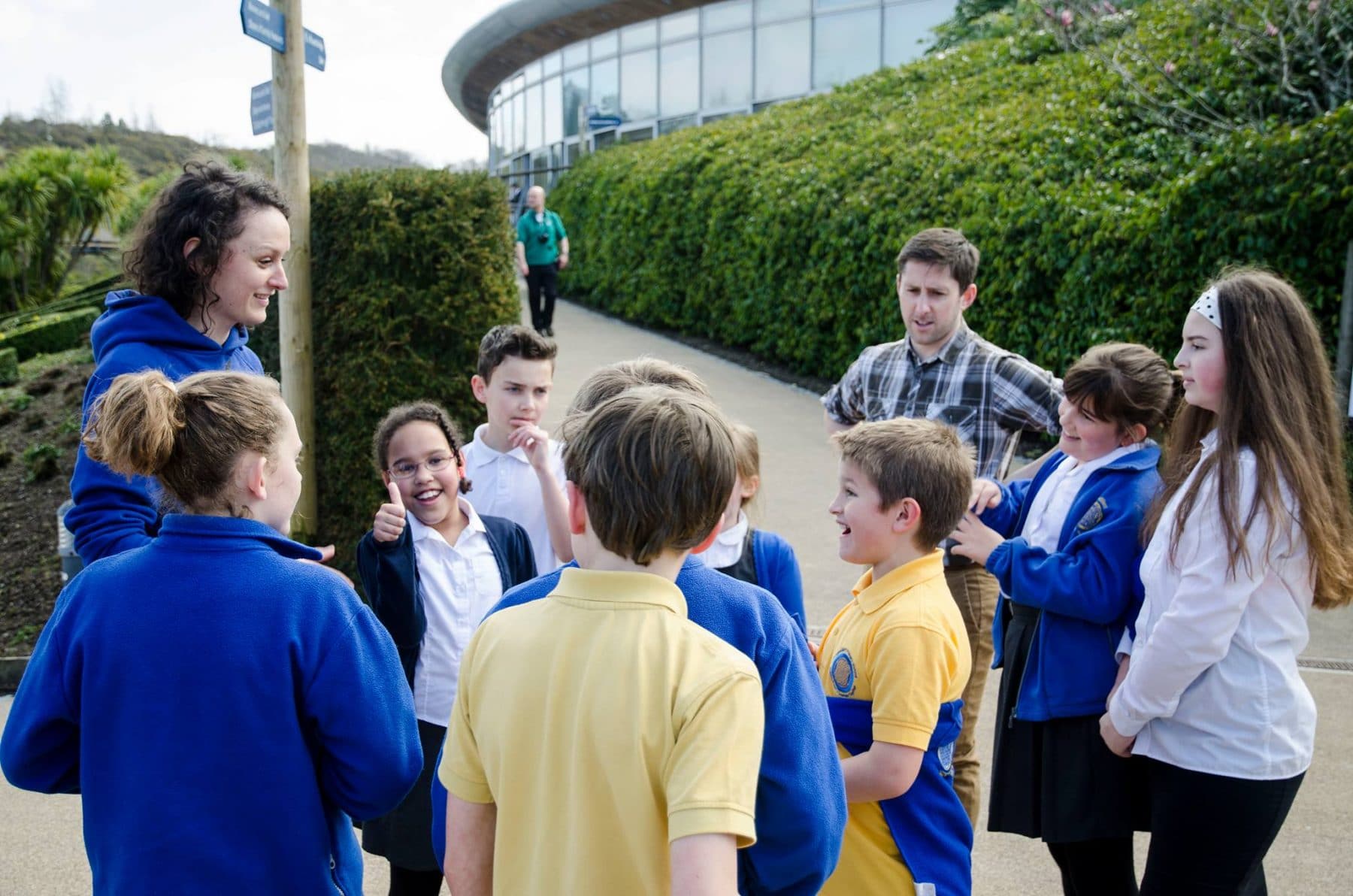 What happens at a Be The Change Workshop?
Step One – Be The Change, are you with us!? A rallying cry for students and teachers across our island nation to show and share their love for spending time in outdoor spaces and working together to protect them
Step Two – A litter Disaster, of land and sea. A disaster so great we need your help to tackle it. This is our chance to illustrate the scale of the litter disaster our streets, parks, beaches and towns face. We will discover what this means for us, our environment and wildlife before empowering each other to make a change!
Step Three – TRASH MOB!!!! More commonly known as an investigation, a trash mob is a fun and effective way for us pinpoint where litter is a problem in our school or community.
Step Four – Positive Action. Armed with facts and evidence it's time for pupils to take matters into their own hands. Together we begin to create 'Anti-Litter Action Plans' that can be implemented in their school or community.
Be The Change doesn't end after your workshop
Making a lasting positive impact to the environment takes time, that is why Be The Change doesn't end after we visit your school.
Every school we visit is challenged to enter at least one of their Anti-Litter Action Plans into the annual Be The Change Awards  The awards recognise regional and national winning campaigns with all winners receiving a grant to make their Anti-Litter Action Plans a reality.
Check out the Birmingham Be The Change Awards here;
http://https://www.youtube.com/watch?v=CwwJunjo_V4
Be The Change for teachers
We've worked hard to make sure that the Be The Change programme compliments key curriculum targets in a fresh and engaging way. Be The Change was written by education experts,  the content is aimed at Key Stage 2-3 and hits the following attainment targets of the National Curriculum:
Science: Relationships in an ecosystem.
Geography: Human and physical geography.
Citizenship: The roles citizens can place in the democratic government of the UK.
PSHE : Taking part in outdoor and adventurous activities which present intellectual and physical challenges.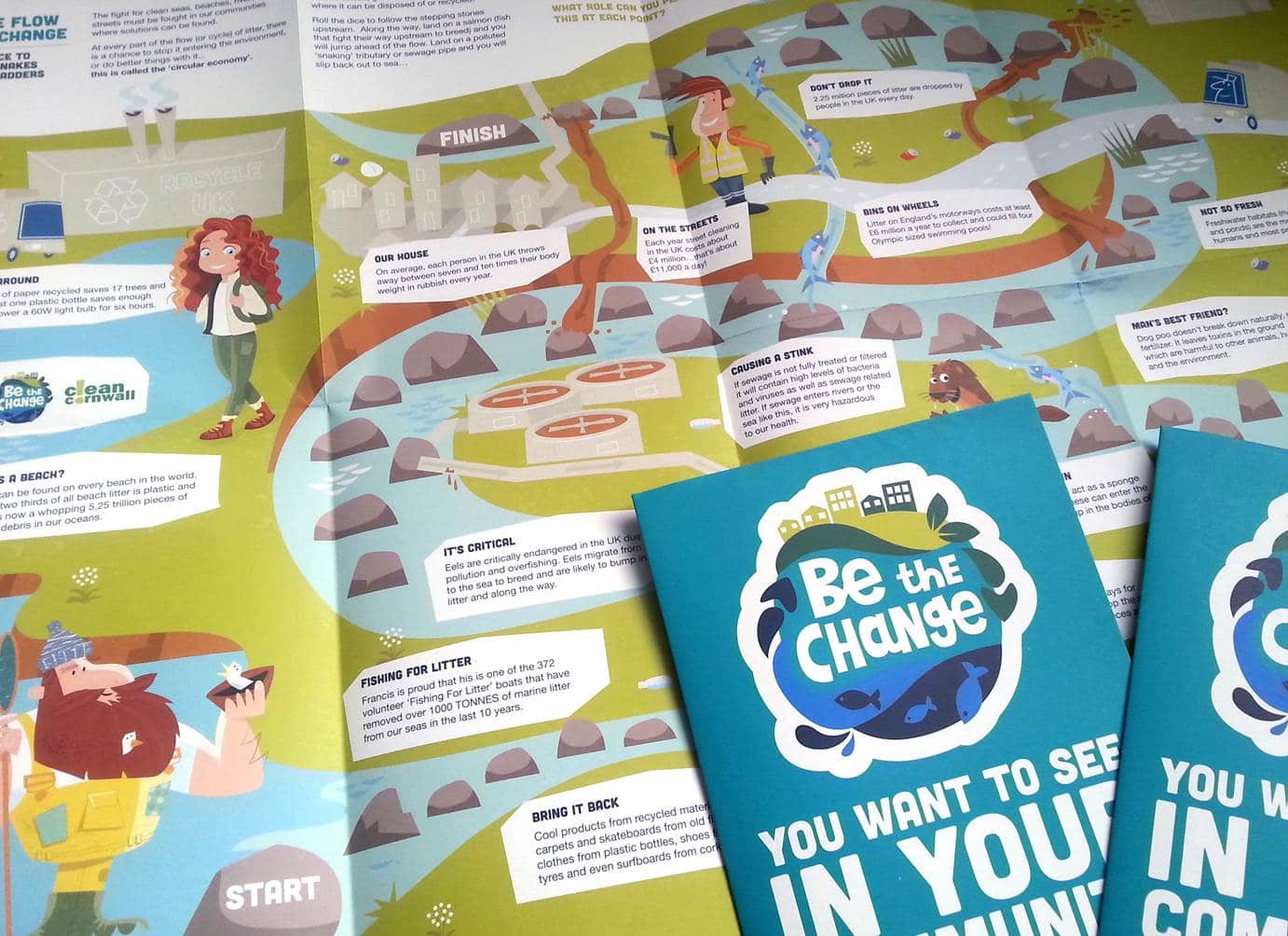 Be The Change 2017 -2018 Timetable
Thanks to The Greggs Foundation we're delighted to be able to offer Be The change to schools for free and each participating school will receive two 50 minute class workshops and a whole school assembly! There are still spaces available on each of the final four Be The Change tours (We're stoked to say that the North East tour is 'SOLD OUT'!), so if you are an engaged parent, PUPIL or teacher and would like to get your local school involved please contact Ellie on [email protected]
Be The Change North East – October 12th– 20th 2017
Be The Change Bristol – November 27th – December 1st  2017
Be The Change Remote – February 2018 (dates tbc) – this tour will reach the remote isolated schools in every nook and cranny of our island nation.
Be The Change South Wales – March 2018 (dates tbc)
Be The Change Edinburgh & Glasgow – May 2018 (dates tbc)
If you need any more encouragement to get involved in this fantastic education program we think this quote from Krisha Gandhi at Thornton Primary School sums-up what it means to be a part of the Be The Change education program pretty nicely;
"Thank you so much for initially approaching our school to work with you and be a part of your workshops. Thornton children have been really inspired and have had their eyes-opened to the severity of littering – as well as the positive impact we can all have on improving the situation." Krisha Gandhi, Teacher, Thornton Primary School.
Tracy Lynch, Head of Greggs Foundation said: "Greggs Foundation is delighted to be working with SAS on their Be The Change programme. Getting children from our Breakfast Clubs and other schools in our local communities to think about what small changes they can make to improve their community is fantastic. The children's enthusiasm and creative thinking is inspiring to see and some of their great plans are already becoming a reality with innovations such as the 'Super Sweeper Sliders' and  'House Bins'. This year, we hope to engage more than 7,000 children nationwide with the programme, so we are really excited to see what they come up with to help keep plastic out of the oceans."