The Barefoot Wine Beach Rescue Project is back for another year!
Leave Only Footprints – that is the message we will be spreading during our 10th year of collaboration with Barefoot Wine and the return of the Barefoot Wine Beach Rescue Project.
84 beaches have already been visited and cleaned by this fantastic initiative over the years of partnership, mobilising and empowering over 6,200 inspired individuals to remove more than 13 tonnes of marine plastic pollution from their beaches.
Focusing on community spirit and fun, the competitive element provided by the giant 'Scales of Gra-TOE-tude' will be back for this year, with the team collecting the largest amount of plastic pollution being awarded a bottle of Barefoot Wine to toast their success!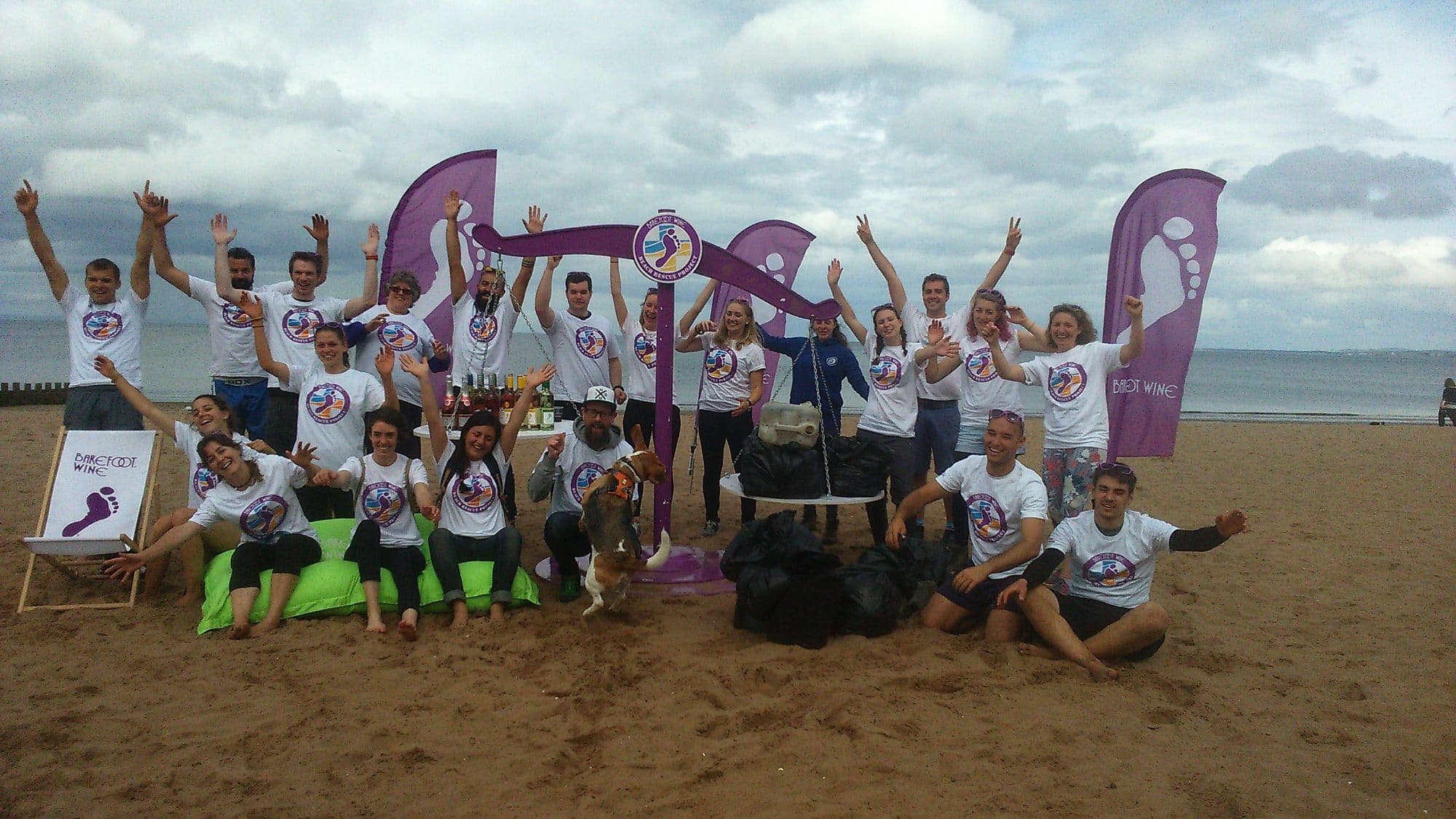 Once again the Barefoot Wine Beach Rescue Project will be visiting 6 locations across the UK for this year's tour, so why not grab your friends and make a day of it? You can join us at;
Longsands, Tynemouth, Saturday 20th May; 2pm – 4pm meeting on the beach – NE30 4HH
Dunbar, East Lothian, Sunday 21st May; 2pm – 4pm meeting at the Eastern end of the beach – EH42 1LG – 48 Volunteers removed 59KGs
Crosby, Liverpool, Saturday 24th June; 2pm – 4pm meeting on the beach by the leisure centre – L22 6QQ – 40 Volunteers removed 175KGs
Rest Bay, Porthcawl, Sunday 25th June; 2pm – 4pm meeting on the beach – CF36 3UP – 71 Volunteers removed 220KGs
Perran Sands, Cornwall, Saturday 15th July; 2pm – 4pm meeting on the beach – TR6 0AQ – 103 volunteers, 1000KGs
Hove Lawns, Brighton, Sunday 16th July; 2pm – 4pm meeting in front of The Meeting Place Cafe – BN3 2WN – 23 volunteers