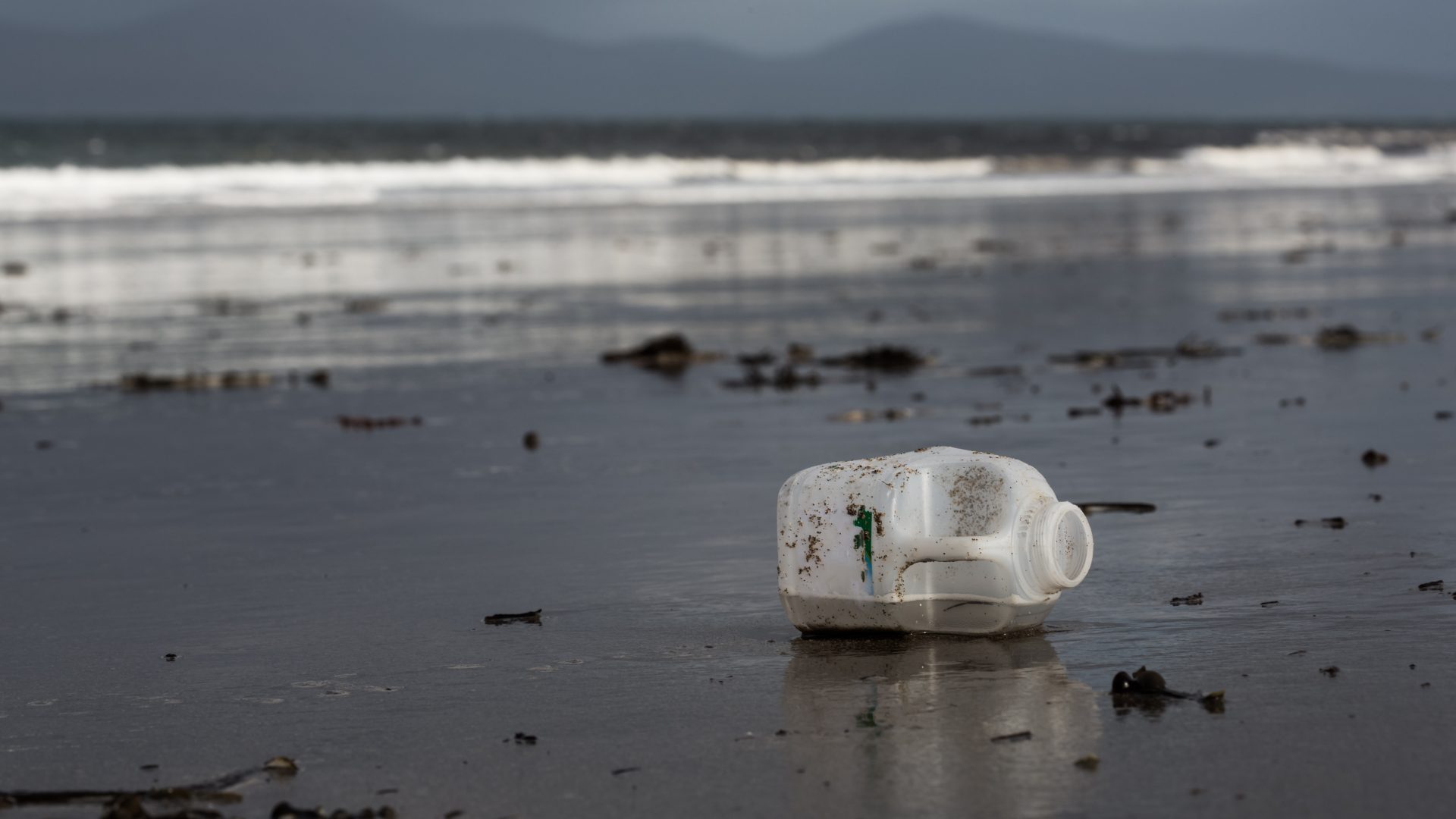 Non-recyclable milk bottles banished from plastic free schools
TENS OF THOUSANDS OF SCHOOL CHILDREN TAKE THE 'PLASTIC FREE FIGHT' TO BIG BUSINESS.
Since the 2017 launch of the programme over 750 schools have signed-up to work towards Plastic Free Schools status. With tens of thousands of students of all ages focusing their talent and passion on freeing their schools from the grip of 'pointless-plastics', our inboxes are overflowing with amazing 'single-use success stories'.
Here is an awesome example of the change that just two of these schools have been able to bring about. A story of two tiny primary schools in small villages in North Devon and The Gower, who took the plastic free fight to top company bosses and WON!
FROM CANTEEN TO CLASSROOM.
Many of our Plastic Free Schools quickly establish that milk containers are one of the major sources of avoidable single-use plastic waste on site and have been approaching their suppliers for alternative sources.
Headmaster of the Devon-based Georgeham Primary School Julian Thomas said: "The obvious single-use plastics are the straws attached to the cartons of milk that the government provide for our reception pupils.

"Every day the children in our 'class one' are given fresh milk in a 200ml non-recyclable carton, with a plastic straw attached to it, in a plastic wrapper. The cartons themselves are also held together by plastic packaging."
When working out the figures, Julian says they found that about 100 plastic cartons, 100 plastic straws and 100 plastic straw wrappers, as well as clear plastic packaging, were being created and thrown away by their school alone every single week.
However, they then asked their supplier to have milk delivered in four-pint containers which could be decanted into reusable cups to counter this growing problem.
Catering manager Keri Lambert said: "They said yes, and it took effect from the very next delivery. Even though the four-pint container is still plastic, it's totally recyclable, as opposed to the individual carton which was not.

"The students are amazing and have been the inspiration behind what we've done.

"The items that come into our kitchen now that are non-recyclable would fit in a cereal bowl, and it hasn't cost us a penny – in fact it's saved money. There's no reason why other schools shouldn't be able to follow suit."
BUSINESS RESISTANCE
However, there are still some suppliers who are resisting change – whether that comes down to cost or top-down orders from the local authority.
Knelston Primary School, in Wales, say they didn't have a positive response from their milk supplier, despite several letters written by the school children.
Sally Thomas, who has been leading the SAS Plastic Free Status challenge at the school, said:

"The children are all very passionate about wanting to tackle the plastic pollution both locally on the Gower Peninsula and further afield.

"They did not receive a response to their first letter, so approximately eight weeks later we sent another copy and didn't receive a response again. Our school clerk and headmaster then emailed to ask if they had received our letter and it was only then that our head had a brief email in response to our attempts to contact them.

"The email from the dairy advised our headmaster to take the issue up with the local authority as they were responsible for the milk contract."
The school has since been looking at other ways they can approach the issue, and are even considering running the milk scheme independently (though they are still looking into the cost implications).
Sally said:"The children at Knelston are so resilient and also so determined to help make a difference and to raise awareness of plastic pollution.

"They were obviously very disappointed to not have received a response to either of their letters, but they will continue to look into other plastic free alternatives to help resolve the problem.

"Until then, we will continue to recycle all the plastic milk bottles."
#POWERTOTHEPUPILS
In 2017, we knew that Plastic Free Schools was going to be a game-changer. By empowering young people to generate change in their schools and communities in their own way we have given #POWERTOTHEPUPILS which is where it belongs!
Learn more about the programme and register your school TODAY.
Thank you to each and every student across the UK who is working tirelessly to protect our oceans from the scourge of single-use plastic pollution.
SAS