As part of our Protect Our Waves campaign, Artist & Art Director Owen Tozer, generously donated his time and talent to designing this new, special edition range to help us continue to bring this powerful message home. Hailing from the south west, Owen's work is often influenced by the ocean, including his work on the design and art direction of SAS favourite Ben Howard's albums, singles, t-shirts and music videos including, Every Kingdom, Only Love, Keep Your Head up & These Waters. We caught up with Owen to talk about the inspirations behind his art and his hopes for the future of our marine environment.
Hi Owen, thank you for supporting the POW Campaign by donating this fantastic artwork to SAS. What was your inspiration behind the design?
Hi. Thanks for asking, it's a real pleasure to work with you guys. The design is a continuation of a style I've been working in for some time. I guess the inspiration comes from dreaming of perfect waves. The design references those perfect corduroy days when you get your first glimpse of the sea and it's just long peeling, perfect waves. The cross over the heart is meant to reference the protective feeling we all hold for the environment. I've been drawing stuff like this since I was in school and over time it's developed into this abstract art deco-ish style.
You've worked on many interesting projects, including the design and art direction of album covers, tour tshirts and music videos for Ben Howard. How do you get across the feel of his music in a visual form?
It's hard to say. I guess we just know each other pretty well and I do my best to make something we both like and feel suits the music. Photography has played a huge part in Ben's artwork and he's lucky enough to have photographers like Mickey Smith and Roddy Bow as some of his best mates. So they really get him and know him and we all just chip in and make something instinctively.
Any memorable moments you can share from working with them? 
So many moments. It's been amazing watching them go on their journey from kids from my home town to pop stars and they've all become dear friends along the way. The Keep Your Head Up video was really fun to make, if a little terrifying at times. We had to build the slide and shoot it in 3 days with just a handful of us working on it: lugging 400 bales of straw around and building this monster slide, then all shitting ourselves when Ben went for the first drop and we had no idea if he'd be launched off that first corner into the woods or go crashing into a tree. After the second day's shoot we ate on the hill and then they all flew out to Germany to start touring again, covered in bruises and grazes from our shoddy slide. You can see from their faces how fun it was though. Another memorable moment was Ben taking a whole load of us to Glastonbury and watching them play the main stage.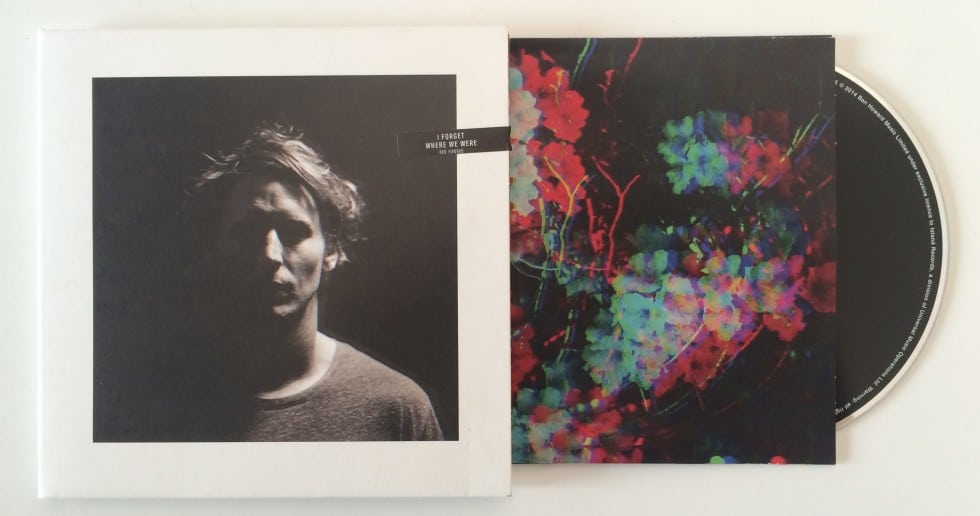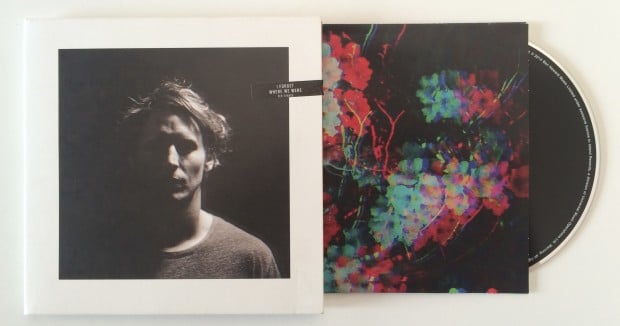 What would you say has been your biggest career highlight so far?
I'm lucky in that I often work with some of my best mates and any time I get to make good work with good friends is a highlight. Creating the live visuals with film makers Allan Wilson and Alex Hill for Ben's latest tour, and then seeing them in huge venues has been a real buzz. Any time we get to make a music video is also pretty ace.  Whenever I sell a piece of my own art is another highlight. People parting with hard earned cash for a picture I've made is probably the biggest compliment they can pay me and I'm always blown away by that. I've also made some wonderful friends through work and that's something I'm very grateful for.
We're really lucky at SAS to have people such as yourself donating time and creative energy that massively supports our campaigns. Have you got any tips for younger artists and designers wanting to get involved?
Don't be afraid of not knowing what you're doing and getting out of your comfort zone. Some of the best things I've ever done I've gone into without having a clue about what I'm doing. I've realised that so many amazing people are blagging it! It's funny and really empowering when you realise that. Good ideas are so important. Doesn't matter if you don't know how to make them happen, someone will be able to show you. But also, good ideas are just ideas until you go out and do it so get stuck in and make stuff. Usually the worst that can happen is that it's a bit rubbish and embarrassing but then you can just start again and not show anyone.
You hail from a beautiful part of the south-west, what does the coastline mean to you?
I live in London now and I really miss the sea. Surfing was the only thing I cared about growing up. There's nothing else like being in the sea: feeling that transfer of energy when a wave picks you up and lets you fly for a minute or smashes the hell out of you. Now it's the thing I miss the most. I don't get in the sea even a tenth as much as I'd like to. But whenever I do the feeling is the same. For me the sea is the thing that reminds me where I come from, and it never fails to put things into perspective.
To say thank you for your support, we sent you a couple of tshirts for your twin 13 yr old nieces. How are you hoping that the next generation will help protect our oceans, waves and beaches?
I think kids growing up now are going to have to deal with a lot more environmental issues that have long been denied or ignored. Not just cleaning up our mess but the mess of the last hundred years. There are so many more people on the planet now than there were 100 years ago and the population keeps growing. The sea has long been our dumping ground as well as a huge food supply. It's doesn't take a genius to see that it's absurd to pump your sewage and other toxic waste into one of your biggest food resources. Talk about shitting where you eat.
I think the oceans and coastlines really highlight our need to move on from some of the plastics we generate so much of. Not all plastics are evil but some of them really are the most toxic things on the planet and take thousands of years to break down. Does anybody actually think that's reasonable waste?
I hope kids like my nieces grow up with a better understanding of our human place in the world. I think it's one of the worlds biggest mysteries that the human race can claim to be the most advanced and evolved species on the planet, yet be so collectively unaware of our impact on it. We treat the planet as a free resource and consider it ours for the taking when really we need to understand that it's a finite fluke of the universe and we should be doing all we can to live in harmony with it and everything on it.  It's really simple. We need this world much more than it needs us.
Have you ever found anything peculiar washed up on the beach?
There were quite often condoms and sanitary towels on the beach and in the sea at North Sands in Salcombe when we were kids but unfortunately it wasn't that peculiar because it happened a lot.
What's your favourite SAS campaign artwork?
Definitely 'Shit man' and 'Rubbish man'! I like the Spencer Murphy 'tombstones' design too, I'm a fan of his work.
Caught any great waves recently?
I had some really fun waves at Bantham around New Year. It gets busy but there's always a way to sneak a few in.
Who are you listening to at the moment?
My defaults are always Bob Dylan, Neil Young and Radiohead. Lately I've been mildly obsessed with The National and the latest album from War On Drugs is great. I watched Made Of Stone recently and have fallen in love with the Stone Roses again.  When I'm working I like to listen to instrumental stuff by people like Clint Mansell, Godspeed You, Black Emperor! , Ernest Ranglin, Four Tet, Cinematic Orchestra, Caribou, Quantic… stuff like that.
Thanks for your time and for your support Owen!
Thank you all for making our beaches nicer places to be!
We have a limited run of organic, vintage wash t-shirts, hand-pulled screen prints and organic jute bags designed by Owen as part of the POW Membership package. For just £36 you will receive an exclusive welcome gift of your choice and SAS membership for a year.  You can see more of Owen's work at www.owentozer.co.uk
The sea has long been our dumping ground as well as a huge food supply. It's doesn't take a genius to see that it's absurd to pump your sewage and other toxic waste into one of your biggest food resources.
Owen Tozer