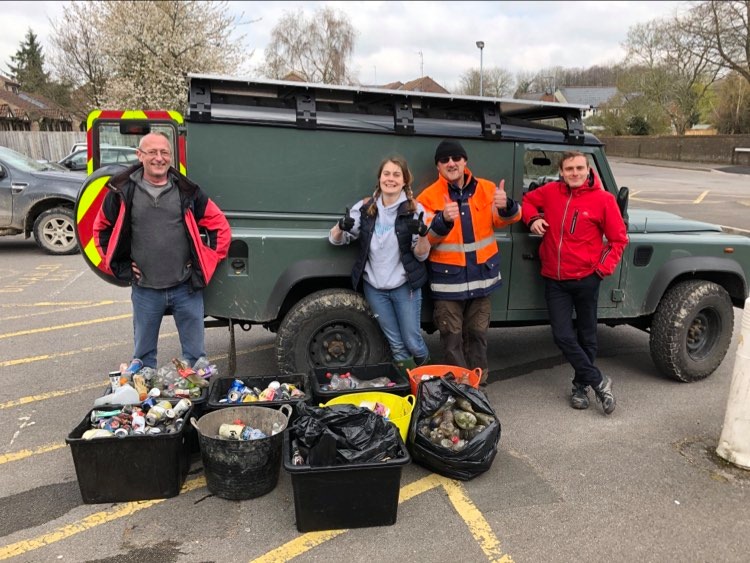 What influences government policy change on plastic pollution?
In 2018 Bath Regional Rep, Vicki Chillcott,  decided to focus on one of her passions for her postgraduate thesis; Plastic Pollution. Her article has now been published and we caught up with her to find out more. To read the article, download a copy here.
In the midst of the Covid19 global pandemic we cannot ignore the severity of plastic pollution and climate change. Now is just as relevant a time to share with fellow activists my research looking at influences on public policy regarding the problem of plastic pollution, particularly marine pollution. In 2018 the Conservative government published its 25-year Environment Plan, and I wanted to delve into what influenced this policy change, so we can learn from it and do more to mitigate the devastation that humans are having on the natural world.
The BBC Blue Planet 2 programme showed the reality of plastic pollution in our oceans, and it appeared that this spurred an awakening in the public, businesses and policy. As an environmentalist, at the time studying an environmental degree and quite frankly in a bubble of likeminded people, I wanted to deep digger and see if the changes I was seeing were first real, and then analyse the potential causes and influences. My aim was to understand what shifted discourse out from the environmental sectors, to the wider public, companies and politicians.
I examined transcripts from parliamentary debates, and collated evidence of the attention relating to plastic pollution was focused in discussed in academic articles and journals, in the UK media. The results showed that attention in discourse around plastic pollution had increased in academia, media and, in parliament. Following this discovery, I proceeded to find out what had influenced this. I spoke to a number of individuals from green groups including Marine Conservation Society, Greenpeace, City to Sea and Jo Ruxton from a Plastic Ocean UK. I interviewed Caroline Lucas MP and the previous Energy Minister Claire Perry MP replied to my request for an interview by email. I transcribed and analysed the interviews and identified common influences and focused on these to examine.
I explored topics including the circular economy, natural capital as well as the political climate at the time which was Brexit heavy. Did the Conservatives, especially Michael Gove use the 25-year Environment Plan to try and give the public something good to focus on whilst they removed our freedom of movement and exasperated trade deals with non-EU nations? The mention of the "circular economy" in parliamentary discourse increased and appeared to be a factor in the governments focus on plastic pollution, as did the idea around "natural capital", but is putting a price on nature to protect it the right thing to do?
Plastic pollution is more than litter in our oceans, the plastic industry is a huge player in the fossil fuels industry. Billions of dollars have been invested in this industry to increase plastic production, not decrease it. Plastic is produced from fossil fuels sources and the manufacturing uses fossil fuels, at a time where we need to reduce our carbon emissions and leave fossil fuels in the ground this is terrifying. The greed and drive for eternal growth by these big corporations must be stopped. But first, awareness and understanding. My research shows the value in collaborating across sectors, working with companies, producers, media outlets and other organisations. The science is available, and we know what needs to happen. This Plastic Free July I will continue to shop consciously, carry on signing petitions and documenting the issues of plastic pollution I face. I use social media to share both the problems I see as well as solutions.
I believe awareness is key to making change. I have been lucky enough to share my findings with Keep Britain Tidy, and I used my research to co-author a chapter in "The Circular Economy and the Global South", published by Routledge last year. I have presented my research at one of Keep Britain Tidy's round tables on Litter and Environmental Quality. Day to day I promote living more sustainability and making environmental conscious decisions. I believe it's important not to put the blame on consumers, my research shows change needs united action by civic, science and policy makers.