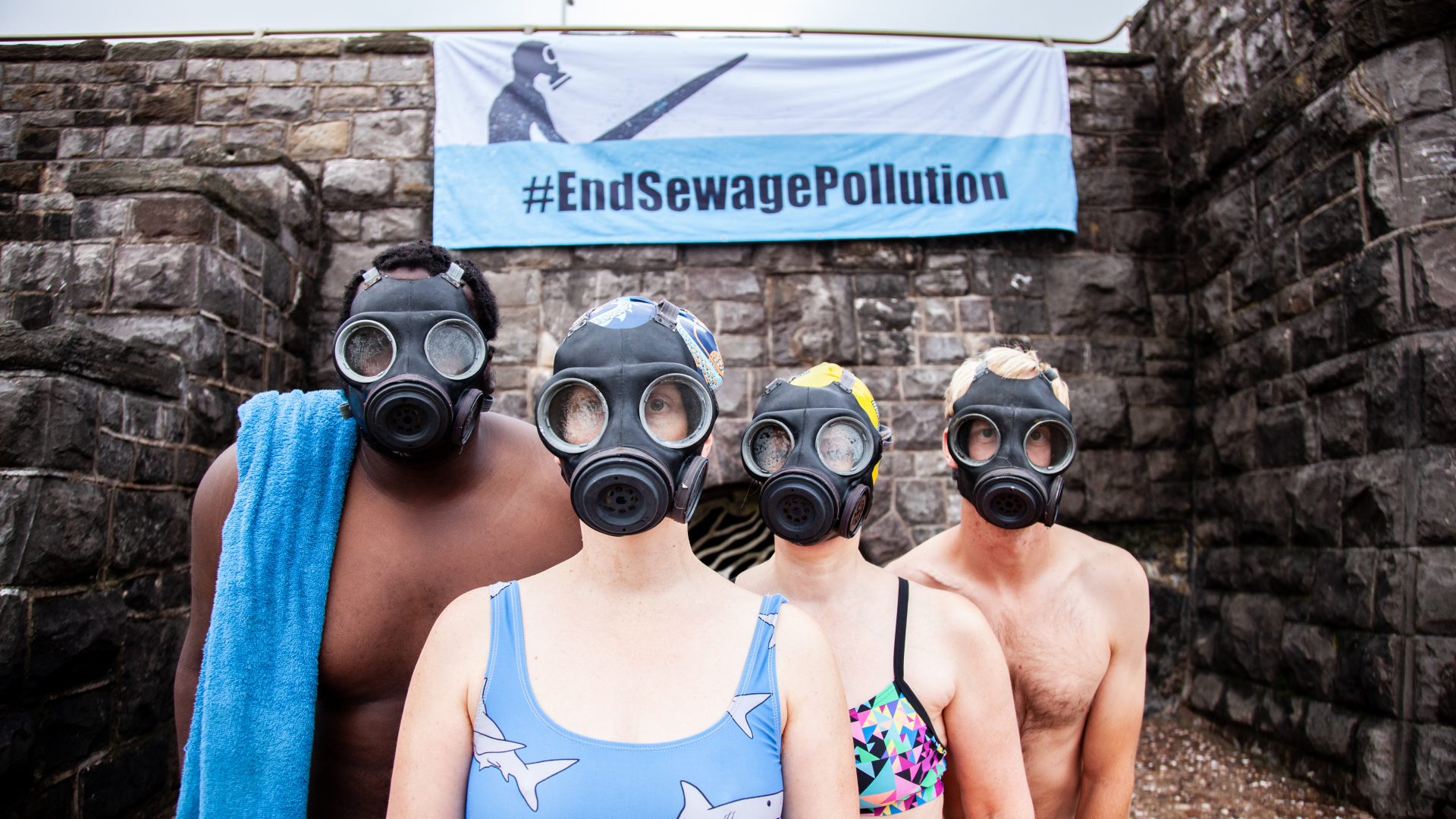 The Sewage Emissions Scandal Continues: SAS Water Quality Report Released
Released today, our 2020 water quality report reveals that water companies are still  routinely discharging raw, untreated sewage into UK waters, polluting the environment, and placing people's health at risk.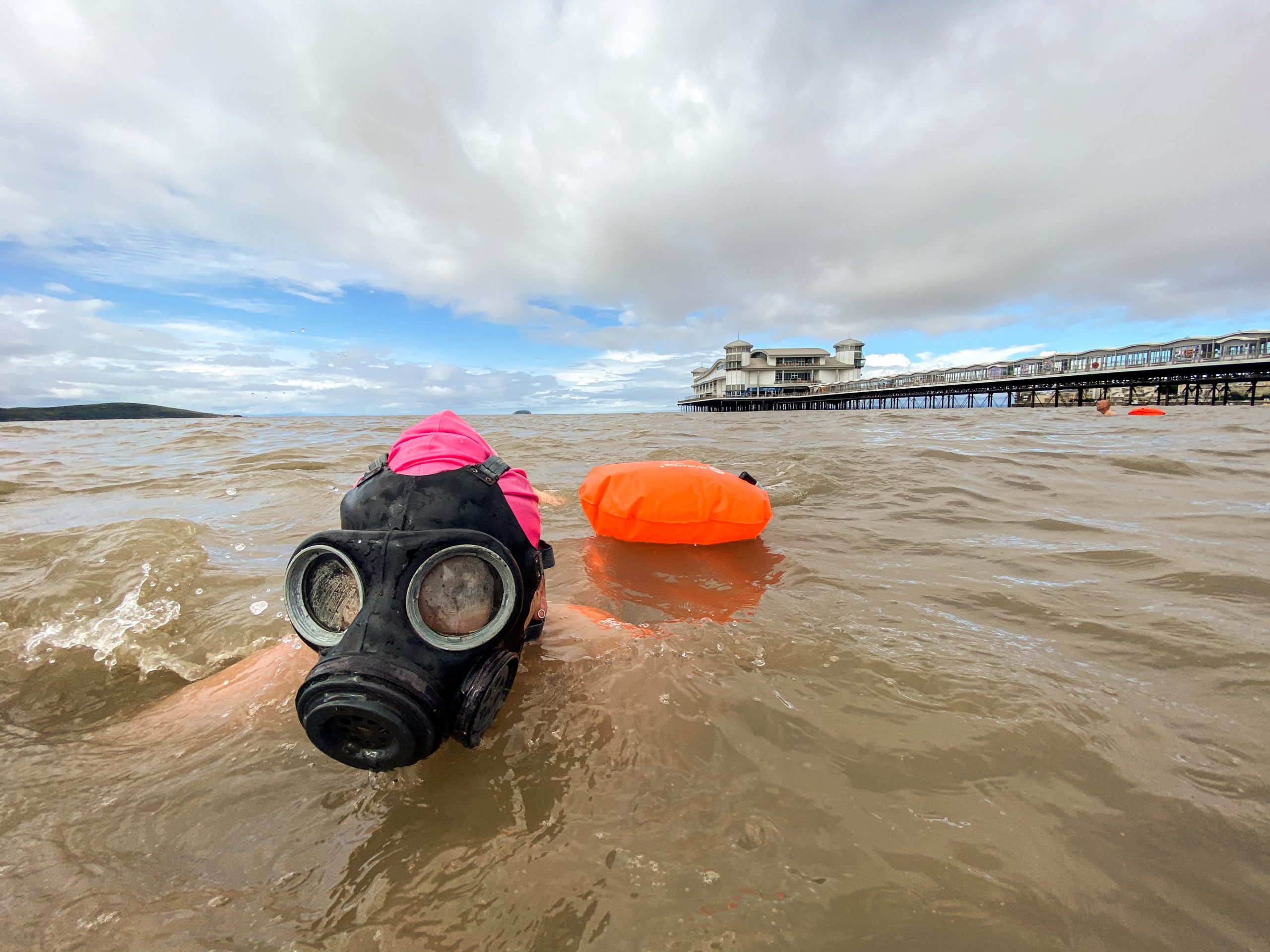 The Water Quality Report highlights that water companies were responsible for almost 3,000 raw sewage pollution incidents at Bathing Waters in England and Wales from licensed Combined Sewer Overflows from 1st October 2019 to 30th September 2020, impacting some of the most popular beaches in the country. The UK missed its 2020 target for UK seas to meet Good Environmental Status, failing 11 out of 15 indicators of good marine health. A massive 86% of rivers and inland waterways in England also fail to meet Good Ecological Status, so the report underlines the woeful state of water quality in the UK and the drivers of the destruction of our blue habitats.
The Report also highlights the elevated risk to human health from polluted waters. This year, the importance the natural environment to both physical and mental health has been brought to forefront of public attention. Yet recent reports by the European Centre for Environment & Human Health indicate that we are just as likely to get sick from poor water quality as we did in the 1990's. Furthermore, surfers and water users are increasingly being exposed to antibiotic resistant bacteria – one of the world's biggest emerging health threats.
In this year's report, we showcase 153 water user health reports from people falling ill after using the our rivers and ocean for recreation. Reports included cases of gastroenteritis; ear, nose and throat infections; eye infections and in some cases, more serious long-term health effects.
It is therefore all the more shocking to learn that Southern Water has failed to issue sewage spill notifications for the majority of 2020, putting thousands at risk. In fact, 21% of total reports of ill-health submitted from within Southern Water's boundaries. In comparison to the 690 sewage spill notifications issued by Southern Water in 2019, they only managed to issue 79 alerts this year, stating:
Notifications should have been sent but frustratingly they weren't.
Hugo Tagholm, Chief Executive of Surfers Against Sewage, says:
Water companies consistently put profit before fully protecting the environment. This report demonstrates that rivers and oceans are being treated like open sewers as combined sewer overflows are used as a routine method for disposing of sewage, instead of in the exceptional circumstances under which it is permitted. Even worse, some – like Southern Water – are not even notifying the public when they do this so people cannot make informed decisions about their own health. This feels particularly horrifying in a year where we are all battling the COVID19 pandemic, a virus that is being tracked through sewage works.
The report also highlights:
In addition to sewage discharge notifications, a further 2,642 pollution risk warnings were issued by regulators, indicating coastal pollution from agriculture and urban environments, and a potential risk to public health.
There are fundamental flaws in the water quality testing regime and Bathing Water classification process. Some of the worst pollution incidents are being wilfully ignored through 'discounting' in water quality tests carried out by regulators, giving a false view of the true state of recreational water quality. As a result of this loophole, it is suggested that 65 Bathing Waters received higher classifications than they should.
Despite some water quality progress over the last 30 years, the UK still ranks a woeful 25th out of 30 European countries for Bathing Water quality. Almost 35% of Bathing Waters still need some form of improvement to be elevated to the "excellent" standard.
Lewis Pugh, UN Patron of the Oceans, who wrote the foreword to the Water Quality Report – and who himself became ill after swimming the full length of the River Thames in 2006 – says:
We have the right to an environment that is not harmful to our health and is protected for the benefit of present and future generations.
We are calling for:
An enhanced water-quality testing regime providing a true picture of the UK's water quality, testing for emerging viruses and antimicrobial resistant bacteria as well as accurate real-time water quality information available all-year round for all UK inland and coastal Bathing Waters
World-leading water quality legislation with an Environment Bill that exceeds EU water quality standards as well as sewage legislation setting ambitious and legally binding targets to end untreated sewage discharge in all Bathing Waters by 2030. We also need legislation that holds the same standards for both inland and coastal waters
Nature-based solutions to sewage pollution with increased investment and associated targets for the restoration of natural habitats to reduce pressure on the water systems and help prevent sewer overflows, whilst increasing biodiversity and tackling climate change
Investment from water companies in sewerage infrastructure to eventually end the use of emergency sewage overflows
We will be handing in the #EndSewagePollution petition to Secretary of State for the Environment, George Eustice MP, digitally on Tuesday 10th November. The petition represents tens of thousands of voices and cross sector organisations backed by millions including the Rivers Trust, Outdoor Swimming Society, British Canoeing and the Wildlife & Countryside Link.
The good news is that our collective voice is starting to be heard. The chair of the Environmental Audit Committee Philip Dunne MP has proposed The Sewage (Inland Waters) Bill. This Bill seeks to provide a much needed and essential framework for water industry reform to end sewage pollution, restore England's rivers and protect water users. We've been supporting the drafting of the Bill along with other members of the #EndSewagePollution coalition. Now we need MP's to pipe up and vote for it when it goes for its 2rd reading in the House of Commons on 15th January 2021. You can demand your MP vote for the Bill by sending them an email TODAY.