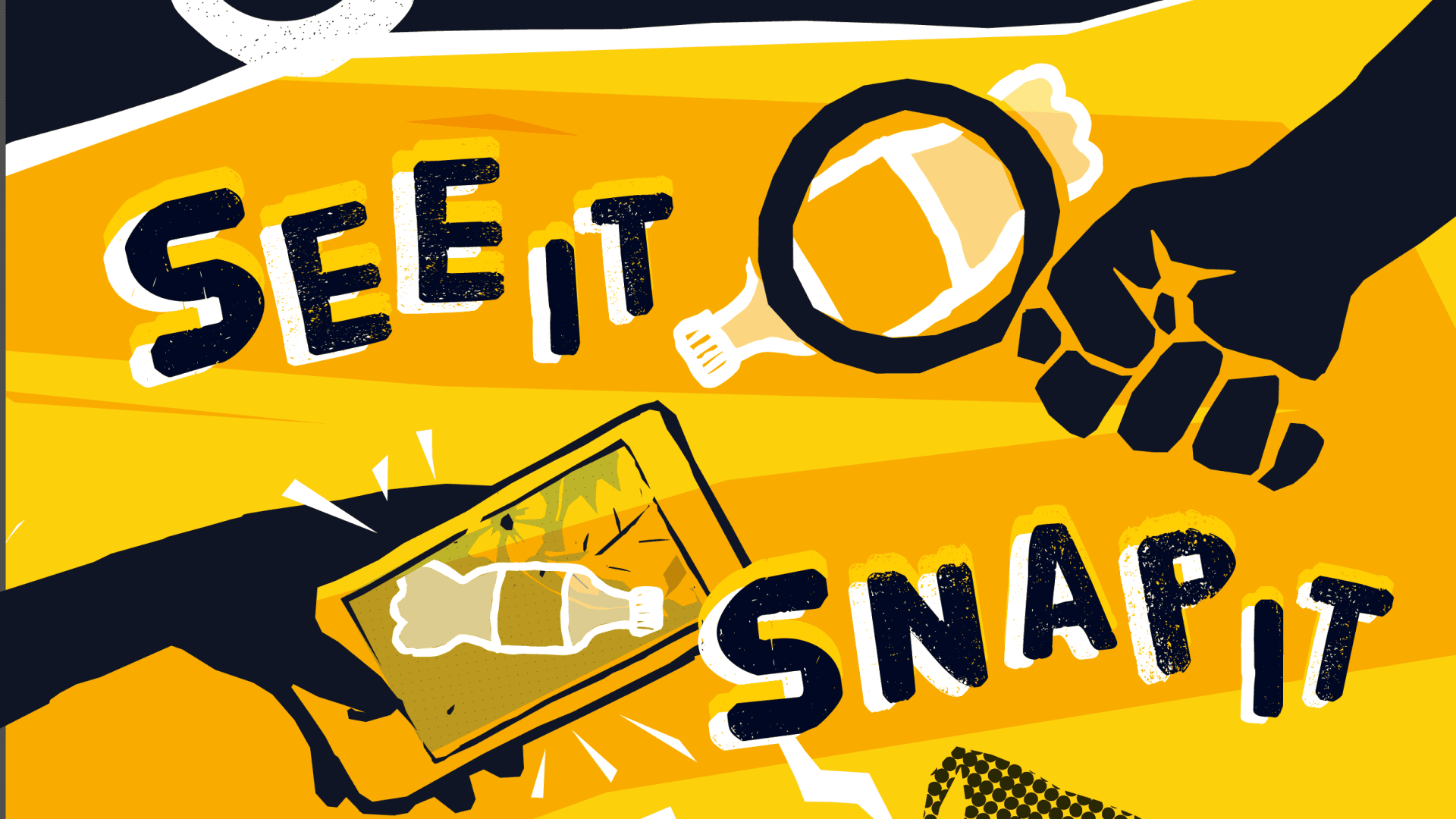 The Digital Clean Up: Together We Target Worst Offending, Plastic Polluting Brands on Earth Day

Surfers Against Sewage's award-winning #ReturnToOffender campaign goes digital to track plastic pollution in Britain's public spaces and on beaches, and challenges manufacturers to do more to protect the environment.
We have organised the UK's first 'digital beach clean' campaign, #ReturnToOffender, to expose and challenge most polluting brands.
The general public and brand volunteers will be encouraged to document plastic pollution on social channels during their isolated beach, city and countryside walks.
See it – Snap it – Share it: Thousands of volunteers will photograph branded plastic pollution and share it to social media, tagging and urging manufacturers not to abandon action on the plastic pollution crisis.
The campaign will run from 22nd April to 22nd May 2020.
22nd April, Earth Day; Cornwall, England: Today we are launching a new digital 'beach clean' campaign, #ReturnToOffender, to challenge the manufacturers of plastic pollution on our beaches, riversides and streets. The campaign is encouraging ocean activists to get involved nationwide – See it, Snap it, Share it.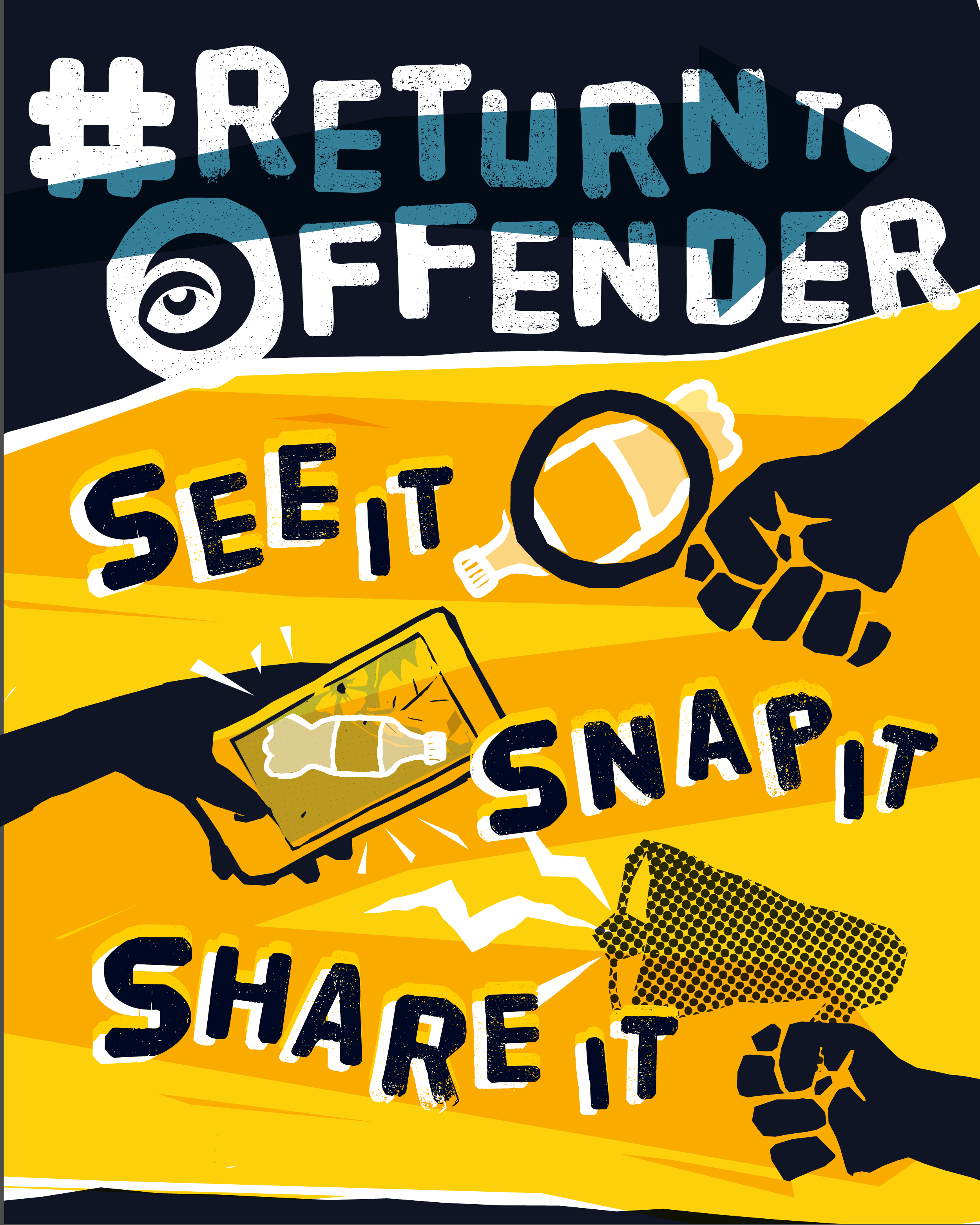 The public will be encouraged to document branded plastic pollution during isolated walks within their daily outdoor government permitted allowance. The images will then be uploaded onto social media, tagging brands and urging manufacturers not to abandon action on the plastic pollution crisis.
#ReturnToOffender
#SeeIt – Track branded plastic pollution on beaches, by rivers or in your local park.
#SnapIt – Take an image of the plastic pollution, clearly showing the brand name
#ShareIt – Using Twitter or Instagram, share the image with the hashtags #ReturnToOffender & #SurfersAgainstSewage, and tagging the brand and us
Return To Offender is an award-winning campaign, originally set up to send items of branded packaging pollution found on Britain's beaches back to the offending companies.
The #ReturnToOffender campaign urges manufacturers to tackle plastic pollution, and encourages them to publicly respond with their commitments to reduce plastic packaging, support refill schemes, take responsibility for the full life-cycle of their packaging and support the accelerated introduction of a deposit return scheme.
The digital social submissions will be used as data within a larger  campaign, launching June 2020, and will reveal the worst offending plastic brand manufacturers found in Britain's public spaces and beaches.
Hugo Tagholm, CEO at Surfers Against Sewage says "To mark Earth Day, we are launching our first-ever digital beach clean campaign, #ReturnToOffender, highlighting the plastic pollution crisis and urging action from the manufacturers of single-use plastics. Volunteers will see, snap and share images of branded waste during their isolation walks, using social media to call out the main culprits behind the scourge of plastic pollution. Our wild spaces are more important than ever during the current crisis and can't be forgotten.'
In 2019 we ran the UK's largest ever nationwide survey of packaging pollution found on Britain's beaches and rivers, conducted by more than 45,000 volunteers during their Big Spring Beach. With over 220 data sets submitted and 20,045 items of packaging pollution recorded this highlighted the impact big business is having on the environment. The report found that Coke and Pepsico were responsible for over 25% of the packaging pollution found on UK beaches.
We used this data to urge the Government to put in place stricter rulings, stating that it is critical that new Extended Producer Responsibility regulations ensure transparency in the amount of all producers packaging in order to fully hold the companies to account for the pollution they create.
Want to do more for the ocean?
Like many small charities, we're feeling the impact of Covid-19 on several important funding sources. Our ocean is under threat like never before and we need you now, more than ever.
Join us as a member for as little as £4 a month to help us continue campaigning to tackle plastic pollution, demand change from government and hold big brands to account.
As well as being part of the most active environmental group in the country, you'll receive our exclusive ocean lover's magazine 3 times a year and a 10% discount in our online eco-goods store.
With your support, we can keep fighting for the ocean.