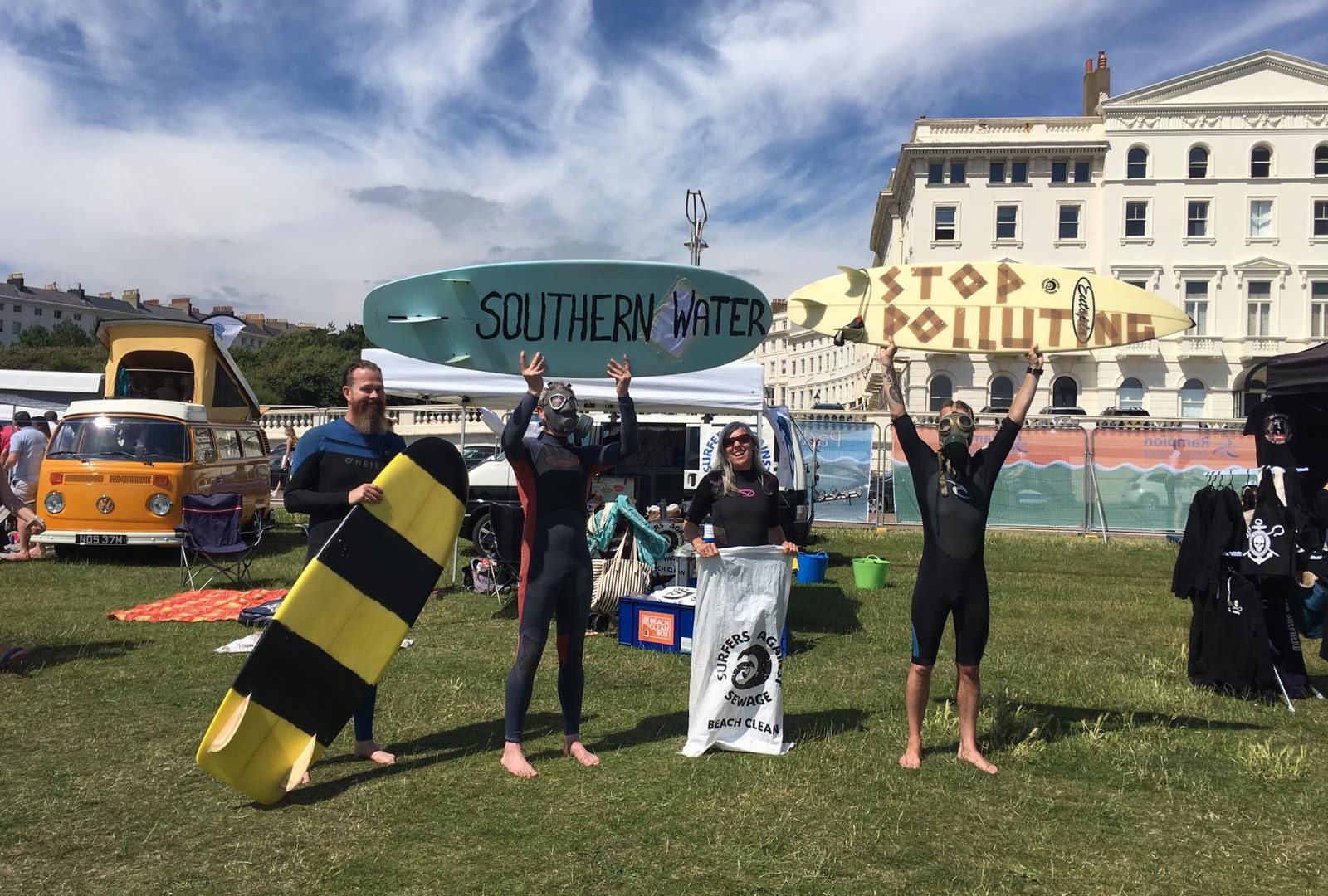 Surfers Against Sewage responds to Southern Water OFWAT fine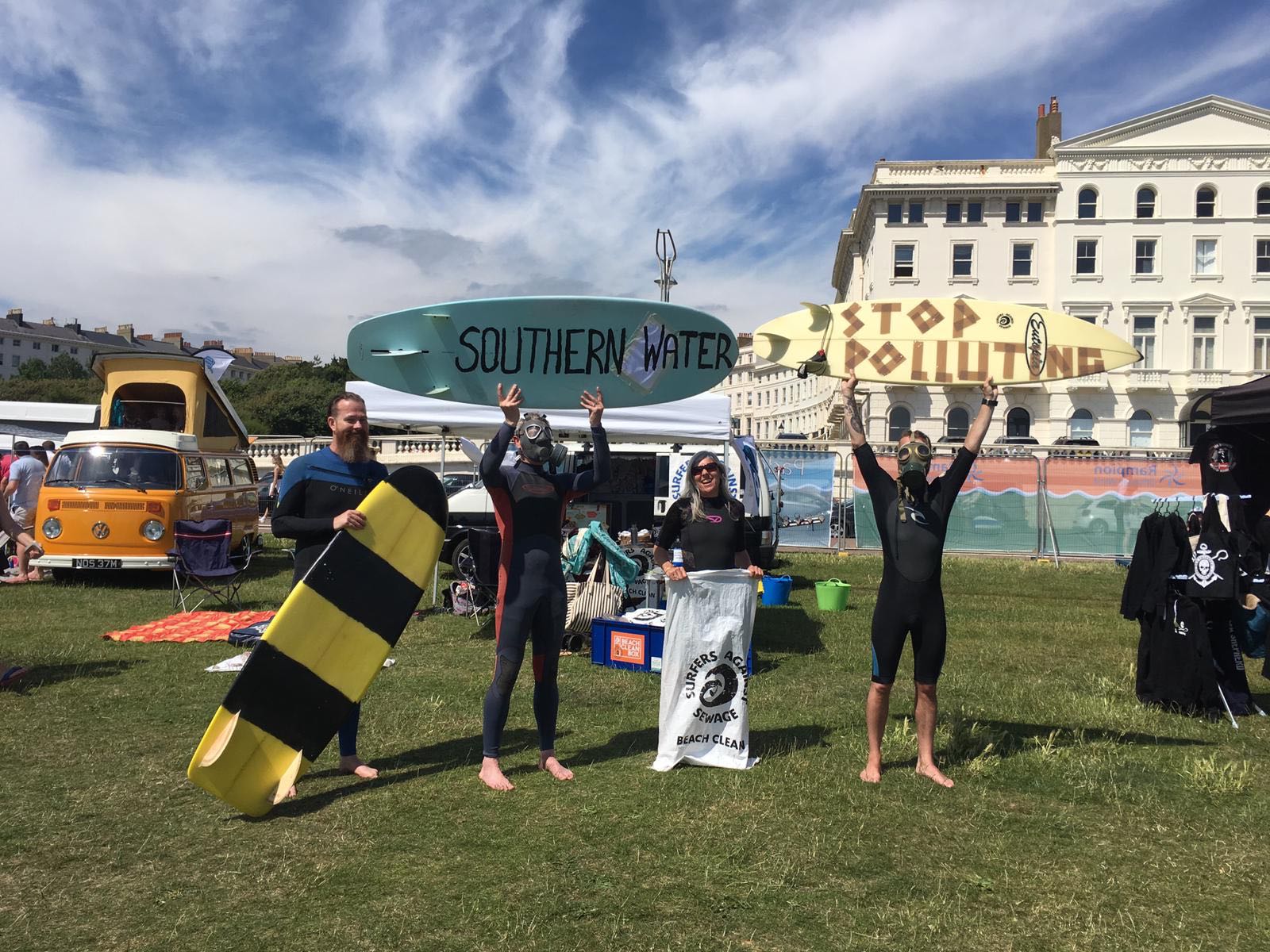 SAS have, in close collaboration with our reps network, released an official consultation response to the investigation of Southern Waters breach of licence conditions and statutory duties. The response has today (19th July) been submitted to OFWAT – the water services regulation authority in England and Wales.
The investigation relate to incidents that took place between 2010 and 2017, with the company having failed to operate a number of wastewater treatments works properly as well as misreporting information after manipulating its wastewater sampling process.
Southern Water also faces ongoing criminal investigations by the Environment Agency, and scrutiny by the Drinking Water Inspectorate.
The response reads as below:
Surfers Against Sewage (SAS) welcome the opportunity to provide a response to OFWAT's consultation on the proposals to impose a penalty on Southern Water Services Ltd.
Surfers Against Sewage fiercely and publicly condemns the shocking practice conducted by Southern Water, as highlighted through the OFWAT investigation, which includes deliberate misreporting of its wastewater treatment works and discharges of untreated sewage effluent. 
The failings, occurring between 2010-2017, demonstrate scant regard for the responsibilities Southern Water holds to both protect the environment and the people who use it. Their behaviour was negligent, highly irresponsible and potentially illegal.
In our opinion, to be effective the proposed fine should satisfy the following criteria:
-The financial penalty should be sufficient to significantly disincentivise malpractice, misreporting and deceit, and encourage investment in wastewater management infrastructure.
-The financial penalty should be commensurate to the duration, severity and impact of the offences.
-The financial penalty should be sufficient to dissuade similar practise within other water companies.
The proposed fine, which could be reduced from £37.7 million to an amount of £3 million, would clearly be insufficient to satisfy these requirements. The original figure, as a minimum, is necessary to achieve the required corporate behaviour change and make an example of Southern Water to prevent future malpractice and unregulated, covert behaviour to avoid corporate responsibilities to bill payers, the environment and those that rely on clean rivers, water supplies and coastal water quality.
Surfers Against Sewage would strongly urge OFWAT to restate or increase the original fine amount, taking into account that:
-Southern Water has had a consistent record of reoffending after previous fines (2008 and 2011), suggesting previous fines have not been sufficient deterrents.
-Southern Water has a consistent of record of failings in relation to pollution events (failing to meet EA targets for total pollution and serious pollution events every year 2013-2018 even with its practice of misreporting). So far in 2019, Southern Water have been responsible for more spills (157 since 15th May) during the bathing than any other water company1.
-This consistent malpractice and poor performance has resulted in very serious health threats(2,3) for thousands of water users. However, Southern Water has had the ability and infrastructure to inform and protect water users via automated telemetry alerts to SAS's Safer Seas Service, but has deliberately not communicated the vast majority of spill events which occurred during this period.
The customer bill package was given as rationale for the exceptional reduction in fine.  However, this does not take into account the resulting environmental damage caused and the impact on recreational water users who will have been disproportionately affected. These groups have been victims of Southern Waters dishonest practice, having been deceived and unaware of the releases of untreated wastewater and the serious medical implications of entering the water.
Surfers Against Sewage does acknowledge the cooperation of Southern Water within the OFWAT and ongoing Environment Agency investigations, but believes this should be caveated with a stipulation that wastewater discharges impacting bathing waters should be communicated in a fully transparent manner going forward.
Surfers Against Sewage offers a free, real-time water quality alert system, known as the Safer Seas Service. Operating as both a smartphone app, and an online portal, the service provides real-time notifications to water users when wastewater / combined sewer overflow assets are in spill, providing the crucial link to enable thousands of water users to make informed decisions on the risks and health impacts of bathing.
The service covers over 350 locations throughout England, Scotland and Wales. Southern Water provides spill reporting for 30 bathing waters, with 17% of our user base subscribing to Southern Water locations.
Unlike other water companies, Southern Water only provides data for the May – September bathing season, masking the true scale of impacts and preventing water users from making informed, safe decisions throughout the rest of the year, often a time when surfers and other recreational water users will be benefiting from better wave and sea conditions.
In line with Southern Waters commitments to make substantial changes to the way it operates, specifically regarding transparency, SAS strongly urges that year-round data for all combined sewer overflow assets known to impact of bathing water quality are shared with the Safer Seas Service going forward. This action would help address the breach of trust that has been created and would likely be seen as a positive element of their improved corporate behaviour to those users most impacted by Southern Waters actions, alongside the original fine level. This action could be considered as part of the measures considered by OFWAT to "put things right", when determining the appropriate level of fine.
In addition to the proposed financial penalties, Surfers Against Sewage would like to know:
-Where and when historic spills occurred?
-Why should Southern Water be trusted to continue to do its own monitoring?
-Why aren't they being fined more and having their wastewater responsibilities given to a more responsible water company?
-How many of the Board and staff remain in post who were colluding on the cover-up?
-What bonus did they receive & will it be paid back?
Surfers Against Sewage will also be progressing the issue through the Ocean Conservation All Party Parliamentary Group, for which the charity acts as the secretariat. In the past six weeks, 71 MPs have signed our #GenerationSea pledge which includes a pledge to protect water quality through strong regulation and prevent excessive sewage discharges. The following members representing constituencies serviced by Southern Water support this pledge:
Caroline Lucas MP
Steve Brine MP
Stephen Lloyd MP
Tim Loughton MP
Rosie Duffield MP
Peter Kyle MP
Further details and representations can be found here.