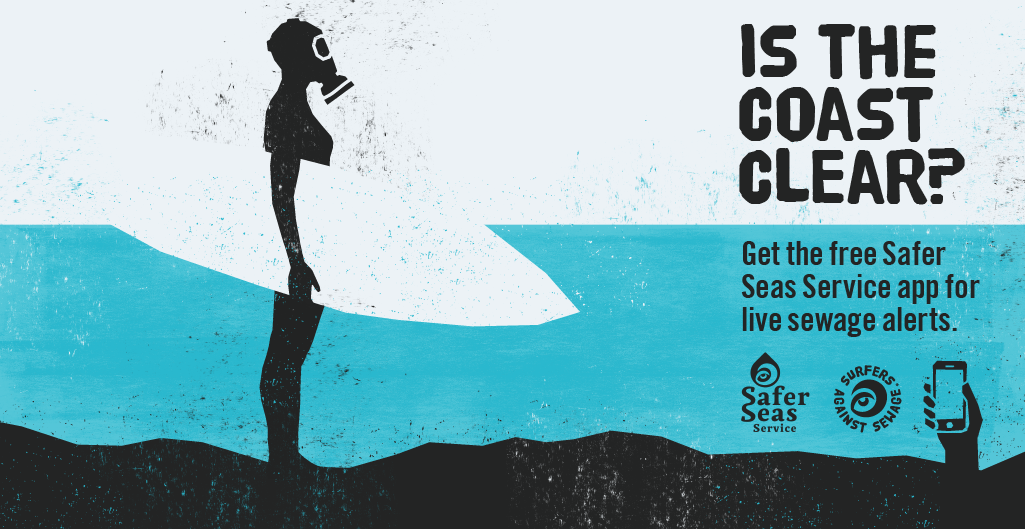 Sewage Pollution Hits South West Coasts: TAKE ACTION through the Safer Seas Service
Today, we've seen heavy rainfall hit the South West resulting in a considerable number of sewage and pollution warning being issued through our Safer Seas Service. With rain also forecast throughout the UK over the next few weeks we are expecting to see similar trends across the country and a dramatic increase in pollution incidents as large volumes of sewage enter the Ocean and rivers. We recently launched our #EndSewagePollution petition to call Government to TAKE ACTION NOW to stop the pollution of rivers and seas.
It is vital that we are able to make informed decisions about how, when and where we use the sea in order to keep ourselves safe, especially at this time. Our Safer Seas Service App does just that by giving you real-time water quality information straight to your phone. The app will alert you when sewer overflows discharge untreated sewage into the sea at your local and favourite beaches and when water quality is temporarily reduced. The app provides direct information for over 370 beaches across the UK.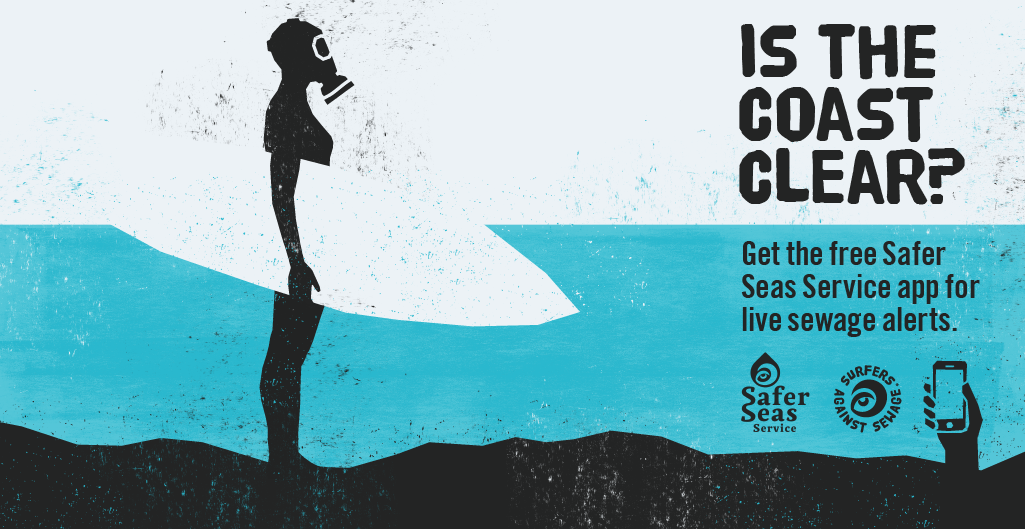 This year, we have introduced two new features to the app that will not only help tackle the UKs water quality issue in the long term but also allow you take direct action to #EndSewagePollution:
Email local politicians about pollution discharges: You can directly email local politicians through the app to alert them when sewage is being discharged at a location in their constituency. When an alert is issued, you will be able to open a pre-populated email to the local MP of that location on your phone for you to send, drawing their attention to the issue of sewage in their area.
Submit a health report: If you have been made sick from the sea when surfing, swimming or kayaking you can now submit a Health Report through the app to help with our campaigning on water quality. You can even tell us of past illnesses so we can maintain a comprehensive, anamolised database to support our water quality campaigning.
Download the app today, for free, to ensure you are keeping yourself safe AND to take direct action to #EndSewagePollution in the UK and improve the water quality of our most-loved natural environment: https://www.sas.org.uk/safer-seas-service/