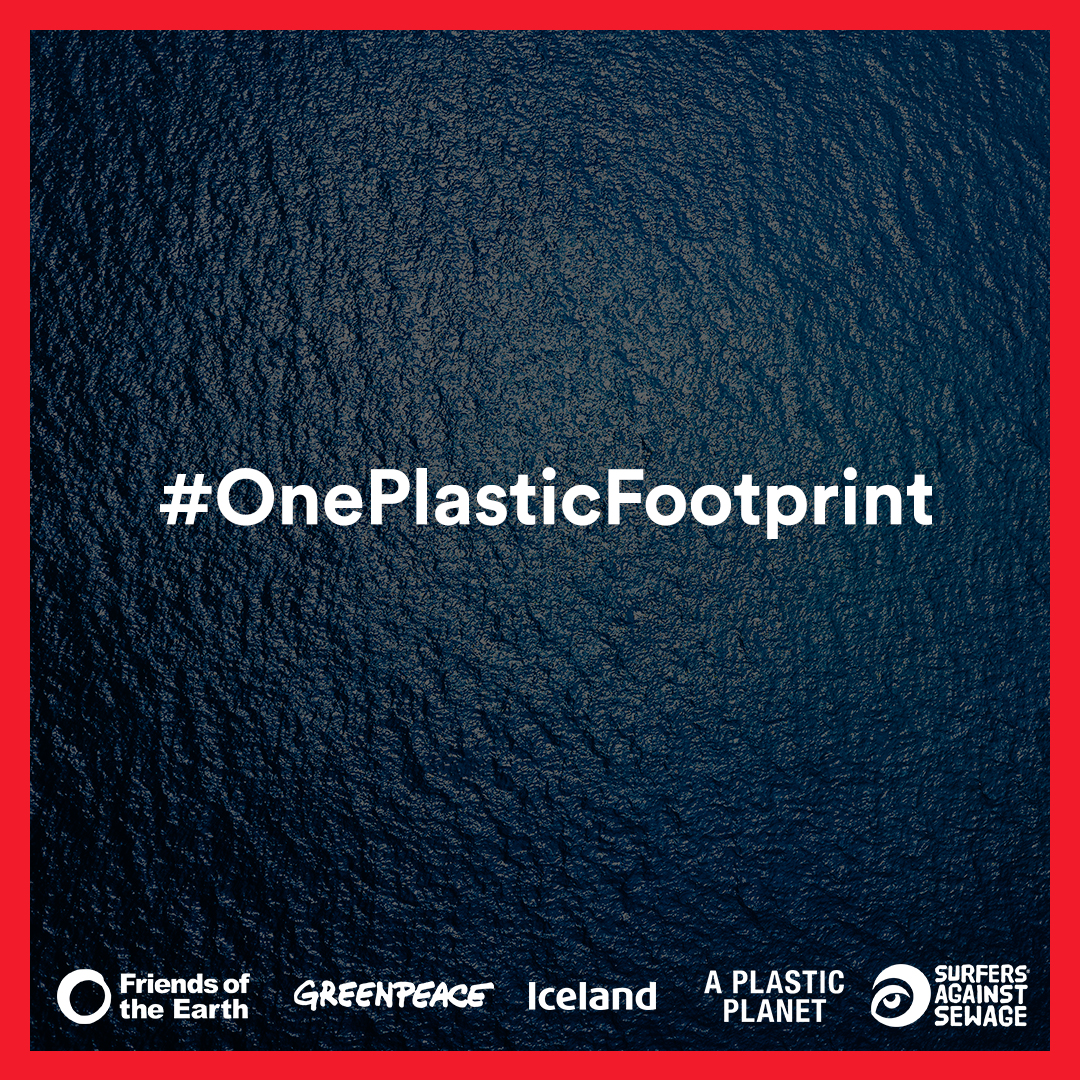 Finally, a Supermarket Taking Action. We Join Iceland's #OnePlasticFootprint Callout.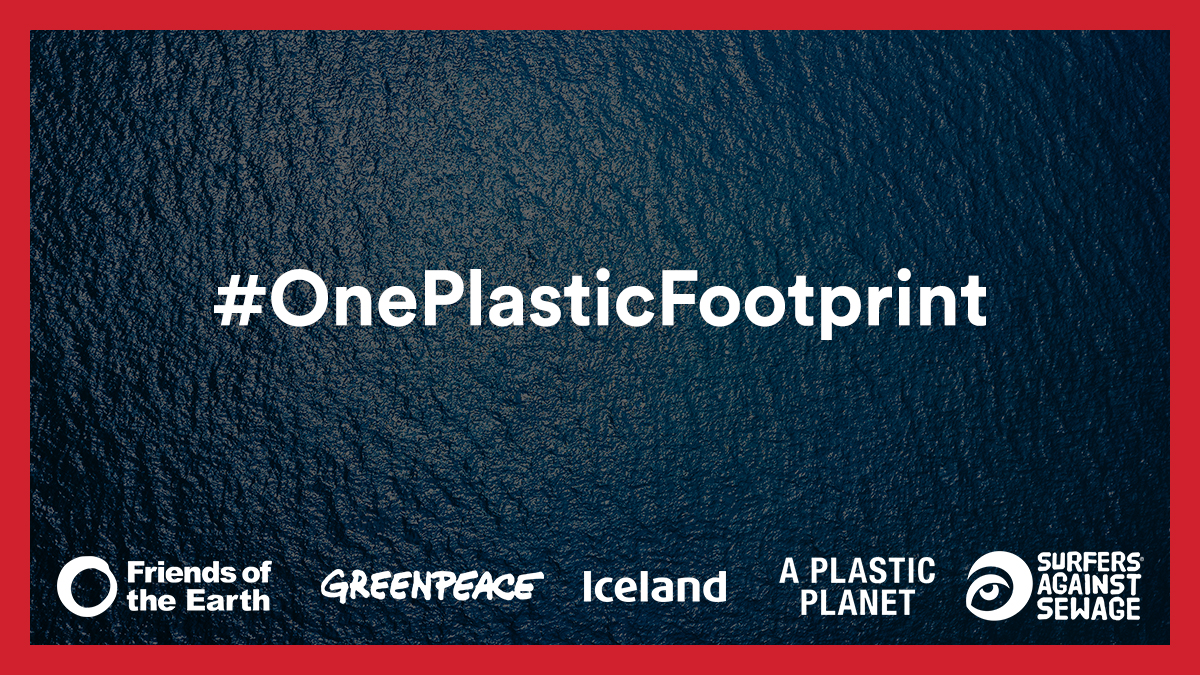 We're joining forces with Iceland, Greenpeace, Friends of the Earth and A Plastic Planet to call on business to commit to transparency in reporting their plastic usage, and for the Government to mandate plastic reporting and pollution reduction targets.
"We believe that setting plastic pollution reduction targets in the Environment Bill will help drive the action required at individual, business and community level to stem the plastic tide. We urgently need measures that correspond with these targets, including transparent reporting from all businesses, plastic bags, reuse incentives and a deposit return system on plastic bottles. We have a once in a generation opportunity to deliver world-beating legislation to end plastic pollution once and for all." Hugo Tagholm, CEO Surfers Against Sewage.
'Iceland is today calling on the retail and wider business sector to become more transparent in their reporting of plastic packaging, as the supermarket continues to lead the way in the fight against plastic pollution.
Four of the most influential campaigners on this issue – Friends of the Earth, Greenpeace, A Plastic Planet, and Surfers Against Sewage – are joining forces with Iceland to call for greater transparency.
The call for transparency is also supported by the Environmental Investigation Agency, which together with Greenpeace produces an annual survey on plastic usage by supermarkets, and by Keep Britain Tidy and international development charity Tearfund.
Richard Walker, Managing Director of Iceland, said: "Our message is clear. Without transparency, and government-enforced reduction targets, we will not be able to judge whether business actions are delivering real progress.
That is why today Iceland is calling on retailers and other businesses to step up and commit to publishing their total plastic packaging transparently, including both own label and branded products. For several years now, businesses have been using incomplete information to represent the scale of their plastic packaging, their commitments to change, and the progress being made. We will all be better served by a more accurate and transparent picture on this issue.
"What we are asking from all major retailers and businesses is straightforward as they are already subject to PRN reporting and will be in the future to the Government's planned EPR scheme, so this will require no extra costs or resources. "We have a huge challenge ahead that can only be solved by businesses and policymakers working together, in tandem with fully informed consumers sharing a completely clear picture of both the country and individual businesses' total plastic packaging.'
Want to take action? Join #PlasticProtest. Write a letter to your MP and local supermarket demanding they report their usage and set ambitious targets to change their reliance on pointless plastic.