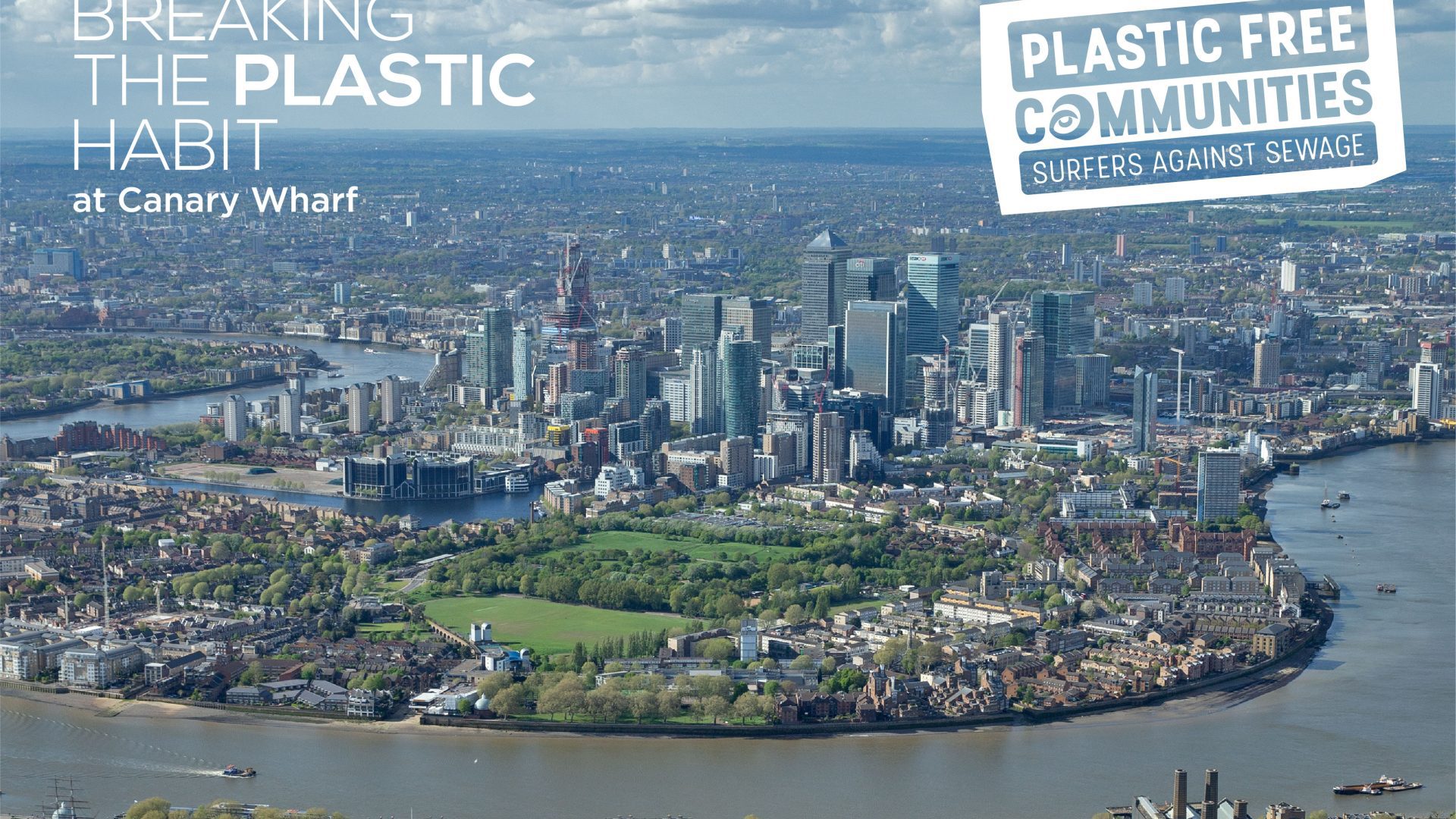 Canary Wharf Joins Fight Against Single-Use Plastic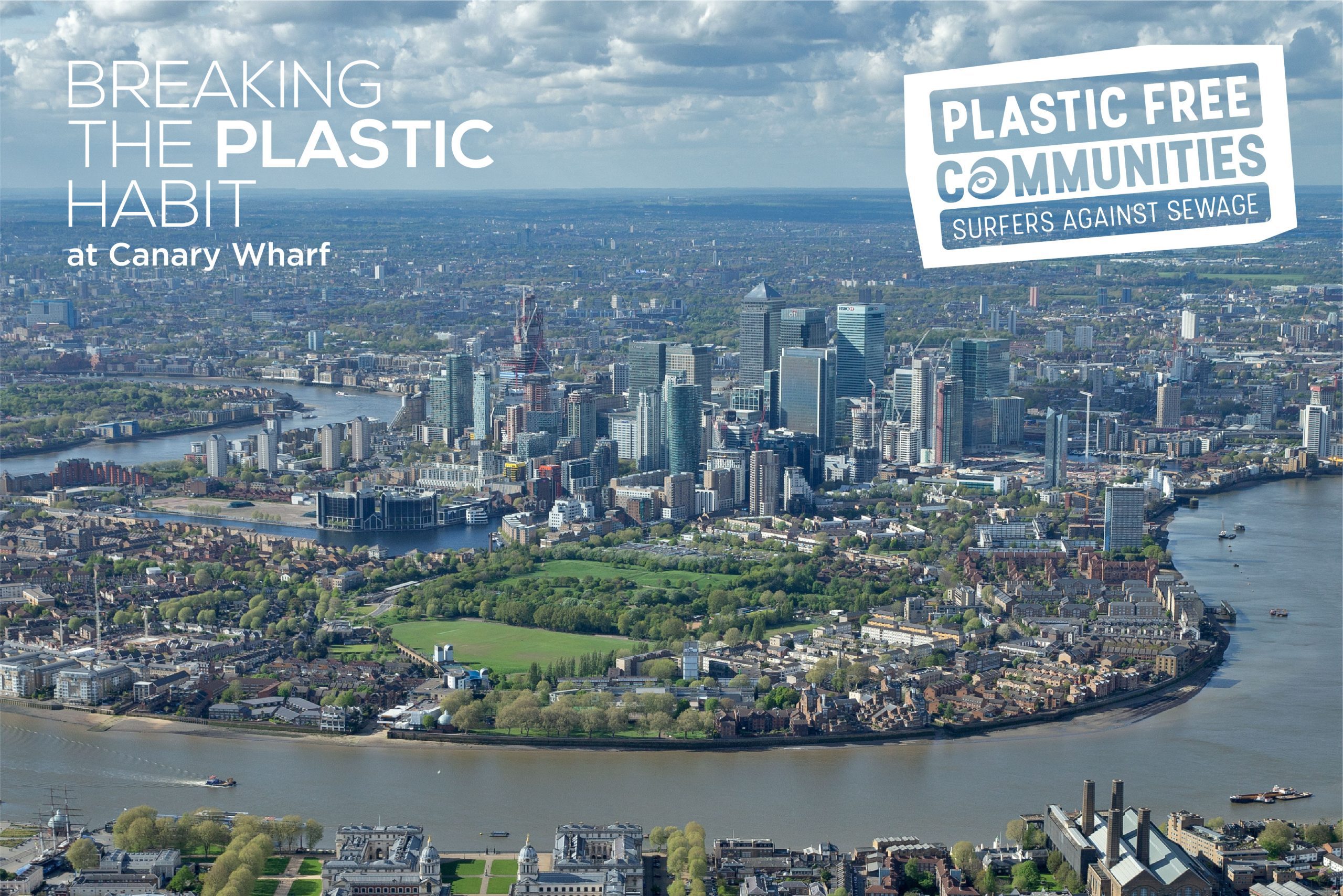 Canary Wharf Group has today announced plans to become a Plastic Free Community as the next step in their #BreakingThePlasticHabit campaign.
This ground-breaking move makes them the world's first commercial centre to take part in SAS's Plastic Free Communities programme.
The announcement follows the group's World Environment Day activities in June, including a plastics audit across the Canary Wharf Estate and a Plastics Panel Debate. The discussion focused on how to break down barriers faced by businesses when eliminating single-use plastic items.
Canary Wharf stretches across 16.5million sq. ft. of London real estate. By joining the Plastic Free Communities initiative and taking steps to go plastic-free, Canary Wharf Group intends to prove that urban communities play an important role in eliminating avoidable, single-use plastic and reducing the harm it does to our rivers and oceans.
As part of the project, Canary Wharf Group has committed to achieving Plastic Free Communities targets across five key areas: governance, local business support, community engagement, community events, and the formation of a steering group to take the work forward.
Pledges include helping local businesses and retailers to remove at least three items of single-use plastic, eliminating them completely or replacing them with sustainable alternatives. They will also be hosting events that create opportunities for people to engage with the issue.
Steve Greig, Co-Managing Director of Canary Wharf Management, said: "By starting a cross-industry conversation at World Environment Day at our 'Breaking the Plastic Habit' debate, we have put in motion a template for education, simplification and collaboration to work towards a single-use plastic free future.

"Going for Plastic Free Community accreditation with Surfers Against Sewage is our next step in the #BreakingThePlasticHabit campaign, our framework to continue this long-term strategy, something we truly hope will become a part of Canary Wharf's legacy. It is our dream that this project will change our incredible community, and its environment, in a credible and positive way."
Hugo Tagholm, Chief Executive of Surfers Against Sewage, said: "We are delighted to be supporting Canary Wharf Group through the process of gaining Plastic Free Community accreditation. This is fantastic news for London, the UK and the rest of the world. It's a world first and sets a very high standard."

"The potential to inspire solutions-focused collaboration, innovation and partnership is enormous. We'd like to see other global commercial centres take similar action on single-use plastics in the interest of healthy and happy communities everywhere. Given the scale of threats to our coasts and marine habitats there could not be a more important time to take action on plastic pollution. We congratulate Canary Wharf Group and call on other London boroughs and districts to take similar action on avoidable single-use plastics, with the aim of stopping plastic pollution."
Earlier this year Canary Wharf Group also launched the UK's first Reverse Vending Machine allowing thousands of visitors to recycle their single-use plastic bottles and cans in a simple, easy and efficient way.