Surfers Against Sewage launches new website to empower grassroots surf activists to campaign against environmental vandalism destroying unique surf spots.
Surfers Against Sewage believes that all surfers should take stewardship for our surfing environment and carry out actions to preserve and improve the places we live, surf and love. We can all be Surf Activists.
The Surf Activists website provides surfers with the tools needed to make positive change at local beaches and protect Site of Special Surfing Interest (SSSI).
Surfers Against Sewage believes that waves and surf spots deserve to be seen as part of our natural heritage and should be afforded greater recognition and protection through political debate and legislation. The marine conservation charity is campaigning hard to raise the public awareness of these natural resources, the environmental, physical and geological factors that create waves and how they are integral to coastal ecosystems and can help support thriving, sustainable and economically successful coastal communities around the UK.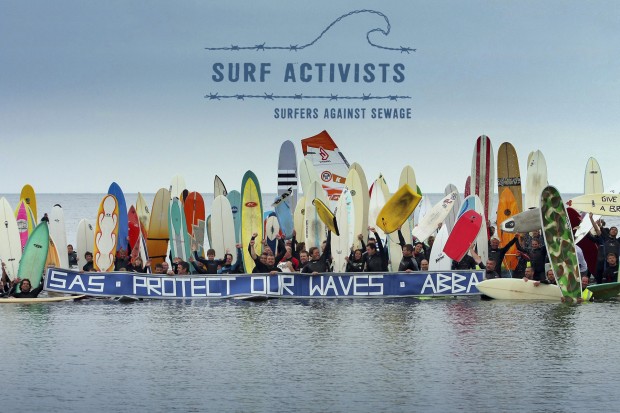 "Natural surf breaks should be treated as world heritage sites, and should never be destroyed no matter what the reason… we really can't allow any existing surf breaks to be taken down, for whatever reason." Yvon chouinard, Founder & CEO of Patagonia, inc.
By challenging government, industry or community and individuals we can all make change happen. Utilising SAS's extensive environmental campaigning experience, the charity has created a simple set of guides to help activists launch local environmental campaigns to ensure unique surf spots are better recognised and protected for everyone to enjoy.
Anyone, from any walk of life can be a grassroots activist, all they need is to feel strongly and have a willingness to cause change. Grassroots activism is a coming together of people, to stand up and make a difference using their freedom of speech.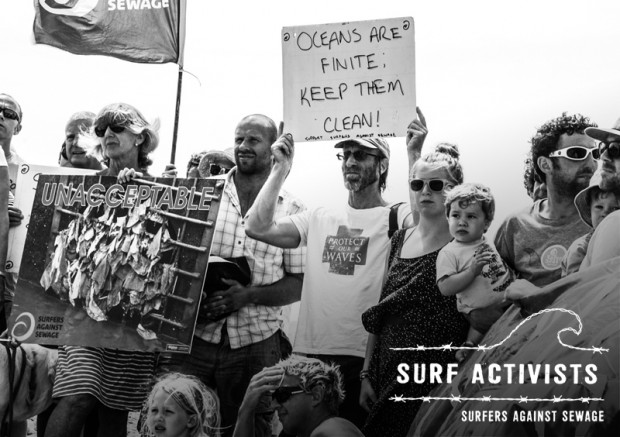 The Surf Activists toolkit focuses on the three core issues relating to environmental concerns within the surfer's realm. These are constructed around the successes of SAS's previous wave protection initiatives, linked to the Protect Our Waves campaign. All three issues have the potential to degrade or even destroy SSSIs. Within each issue, SAS outline the framework and offer the tools for a grassroots activist to challenge; community, industry and government. This creates the opportunity to tackle issues at varying levels and to ensure that there is an effective tool for all.
Things to remember when changing the world:
Change can be slow, small steps, can, over time lead to positive, long lasting effect. Change can occur between generations until it becomes a permeant fixture.
A single and specific goal is often the most sure-fire way to create change. Focus your efforts.
Positive People Power is one of the best ways to achieve change. The more people that can positively support your goal, the more likely others are to listen and follow.
Now is the time to start making the changes that will ensure our Surfing Sites are available for the future generations.
It is OK to ask for help. The Surf Activists Toolkit is designed to guide individuals into taking action beyond organised roles. The toolkit is by no means exhaustive and taps into just some of the resources used within SAS campaigning. Please get in touch if there is something missing or you need guidance in protecting a Site of Special Surfing Interest
Hugo Tagholm, Chief Executive of Surfers Against Sewage says: "We're stoked to launch the pilot of the Surf Activists toolkit with Patagonia. Clean, perfect waves and great surf spots are finite natural resources just like our forests, lakes and mountains, and we must ensure they are protected from over-development, pollution and other environmental threats such as marine litter. We're aiming to inspire and empower surf communities to take action to protect these amazing natural spaces."
Sancho Rodriguez founder of the San Sebastian Surf Film Festival says: "The San Sebatian Surf Film Festival is highlighting the destruction and damage to waves world wide. The Tokyo Olympic Games in 2020 is set to include surfing but also destroy 3 important natural surf breaks. This is not acceptable and we urge all surfers and ocean campaigners to use the Activists Toolkit and join Surfers Against Sewage in standing up for our rights (and lefts). Stoked to be making this call to arms at the festival!"
The pilot of the Surf Activists website will be launched at the San Sebastian Surf Film Festival in June 2016.
Take action today and visit the Surf Activists website at www.surfactivists.org
Ends
For more information please call David Smith on 01872 553 001 or 07723 463461, or email [email protected]
Patagonia is an outdoor lifestyle clothing company catering for climbers, surfers, skier, snowboarders, fishers and trail runners. "Their mission statement is Build the best product, cause no unnecessary harm, use business to inspire and implement solutions to the environmental crisis."
The concept of Patagonia is founded on a love of wild and beautiful places and the demand for the participation in the fight to save them and to help reverse the steep decline in the overall environmental health of our planet. They donate their time, services and at least 1% of their sales to hundreds of grassroots environmental groups all over the world who work to help reverse the tide. They know that their business activity creates pollution as a by product so work steadily to reduce those harms. Recycled polyester and organic cotton are some ways in which they achieve this.
"Staying true to our core values during thirty-plus years in business has helped us create a company we're proud to run and work for. Our focus on making the best products possible has brought us success in the marketplace."
The New Localism
We are all locals. And we live in a global world. We can no longer pass through or visit remote wild places and trust they will remain that way. Patagonia's friends have always brought us news of places they loved that are threatened. Patagonia is committed to bringing our resources and connections to bear on these threats to wildness, far and wide. We all have a chance to make a difference. Take a stand. THIS IS THE NEW LOCALISM
San Sebatian Surf Film Festival – 22 – 26th June 2016
More information hit the link.