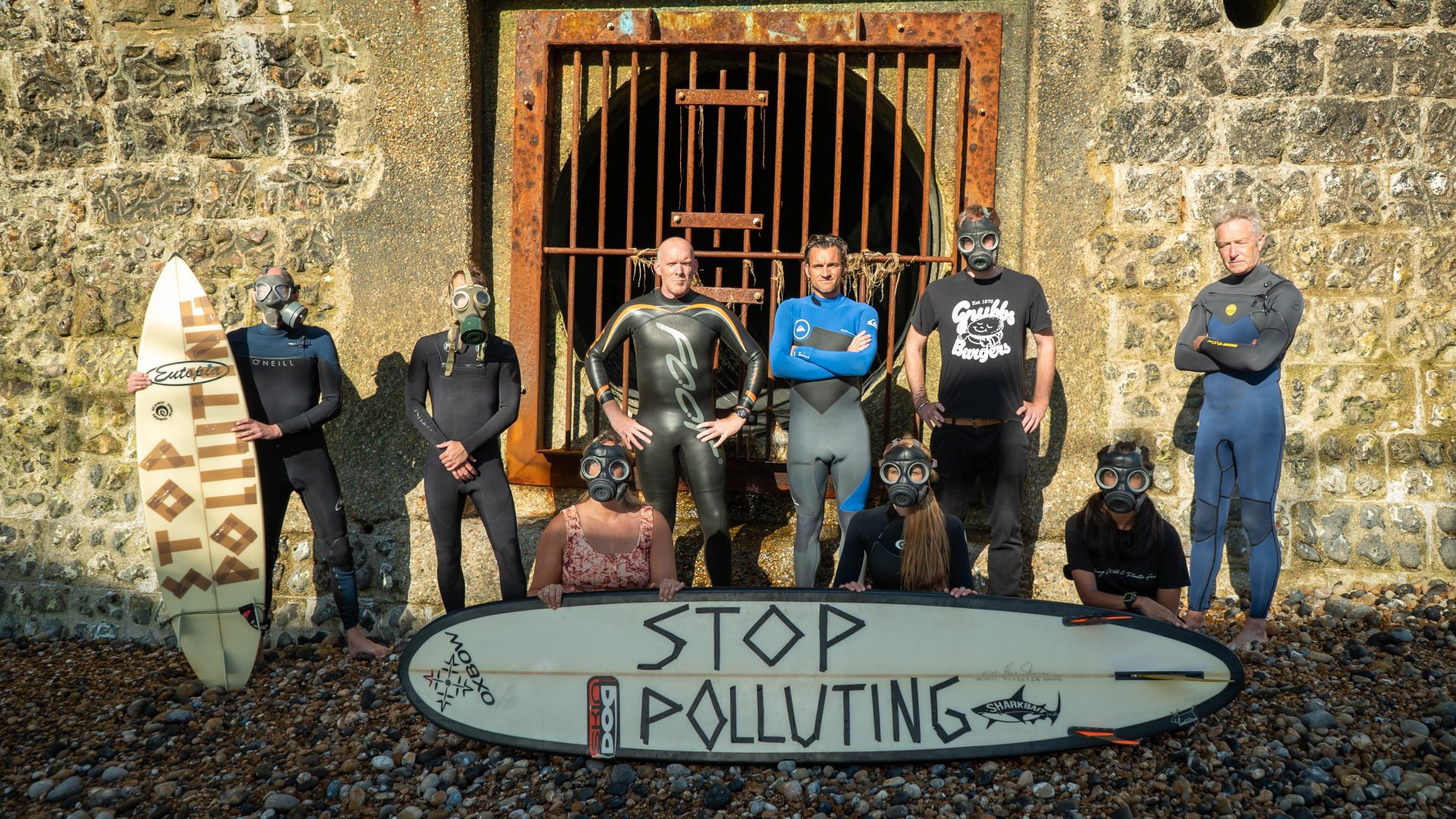 Southern Water Slammed with Record Fine for Sewage Pollution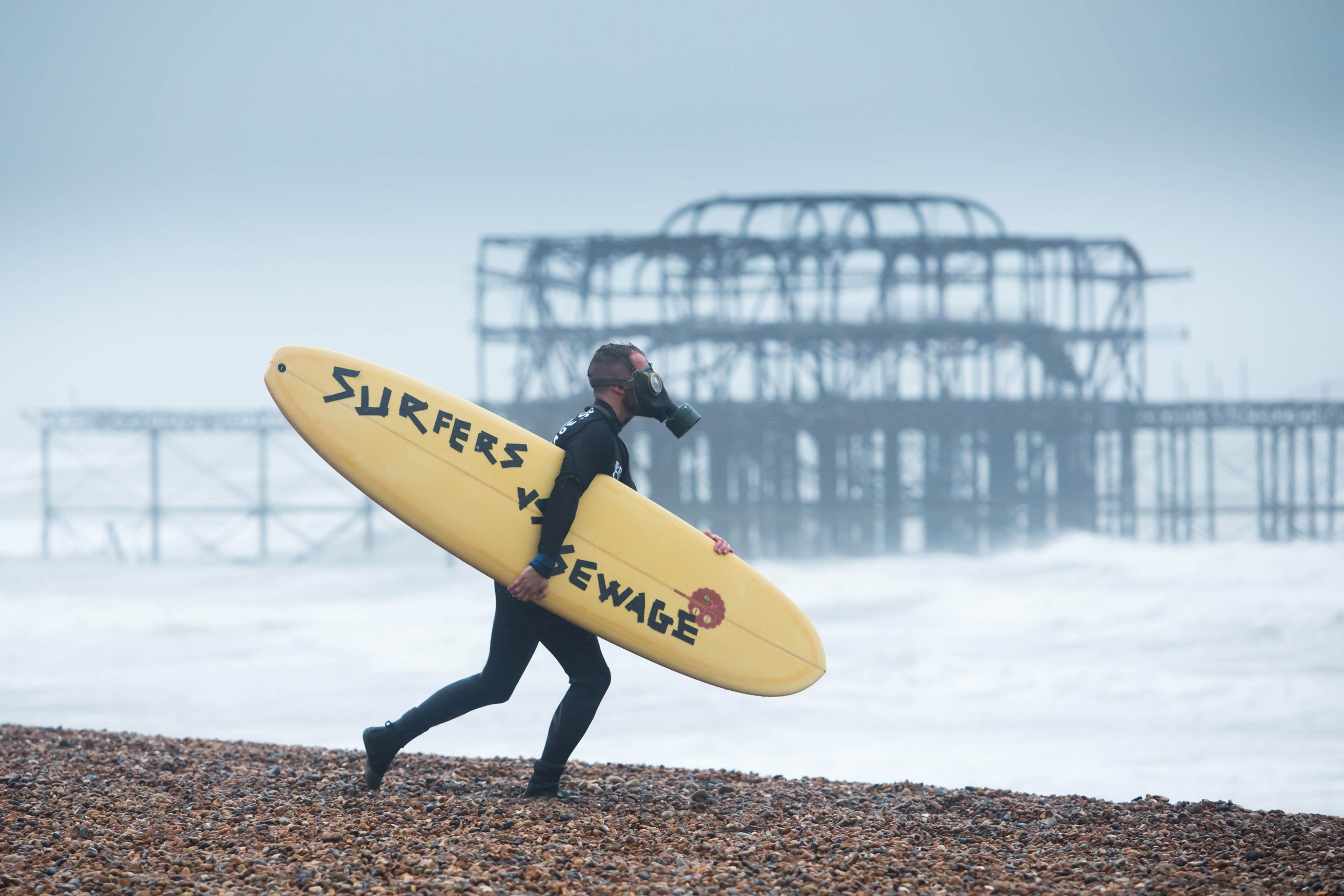 Today, Southern Water were fined a record £90 million for illegally dumping raw sewage into the sea across the south coast. The company wilfully discharged untreated sewage 7,000 times between 2010- 2015, equating to a massive 61,700 hours of pollution impacting sensitive coastal habitats and popular recreational areas. Southern Water pleaded guilty to 51 counts of knowingly discharging sewage into the sea. The case brought to light shocking new evidence of their deceit and illegal activity in their attempt to maximise profits.
In the biggest ever investigation undertaken by the Environment Agency (EA), it was revealed in court this week that Southern Water locked evidence in cupboards and removed key documents from investigators in an attempt to undermine investigations. Attempts were also made to prevent EA staff from entering treatment facilities in a blatant move to hide illegal activities.
Treatment works were being deliberately run at less than half their capacity with treatment tanks kept full allowing them to turn septic, releasing a highly toxic soup of sewage and rain water straight into the sea. In one wastewater treatment facility, sheets of boards had even been put into the system to stop sewage water entering into the treatment plant and instead diverted to a storm tank and then dumped straight into the environment.
We heard how these discharges were highly likely to have been the reason for contaminated shellfish having been discovered along the south coast which risked causing norovirus to consumers – this is a virus than can be fatal.
The evidence gathered during the investigation showed that this was not the work of a few rogue employees but points towards an institutionalised culture of deceit with instructions and co-ordination coming from the very top of the Southern Water chain of command, including senior lawyers.
And all the while Southern Water customers have been paying escalating bills as the company amassed eye watering sums of profits. Over £200m in profits were made by the company in each of the last 3 years. And, it gets worse! Profits are simply hidden offshore. Southern Water's Jersey based owners Greensands Holdings, controlled from the Caymans, only payed £100,000 corporation tax on £103m profits. Yes, our jaws dropped even further at that too!
Hugo Tagholm, CEO of Surfers Against Sewage says:
It's absolutely scandalous that Southern Water dumped raw sewage in the sea for so long, hiding their tracks as they went so they could increase their profits. This shocking, criminal capitalism is one of the worst cases of companies wilfully putting profits before the health of people or planet.

Worse still is that water companies, including Southern Water, seem to continue dumping raw sewage into fragile, precious and finite blue habitats, with over 400,000 separate raw sewage pollution events pinned to their collective reputation in 2020 alone. All whilst their CEOs walk away with huge pay packets and dividends.

They are simply not doing a good enough job. The water industry needs to clean up its act and be held to account.
This isn't the first time that Southern Water have been caught out. In 2019, it was ordered to pay a penalty of £126m back to customers by the price regulator Ofwat for deliberately misreporting its performance, serious failures at sewage treatment sites, and for failing to invest in equipment resulting in discharges of waste water into the environment. And last year we reporting in our Water Quality Report how Southern Water had failed to provide sewage discharge notifications through the Safer Seas & Rivers Service, putting 1,000's of people at risk of surfing, swimming, kayaking and playing in potentially unsafe waters.
And this won't be the end of this story. Investigations are still underway for instances occurring after 2015. This week's case highlights the extent to which corporate greed continues to take precedent over human and environmental health. Water companies simply can't be allowed to get away with this any longer. It's time to End Sewage Pollution for good.
P.S. Our ocean activism is powered by people like you. Help us hold the polluters to account by
donating today
. For the ocean.