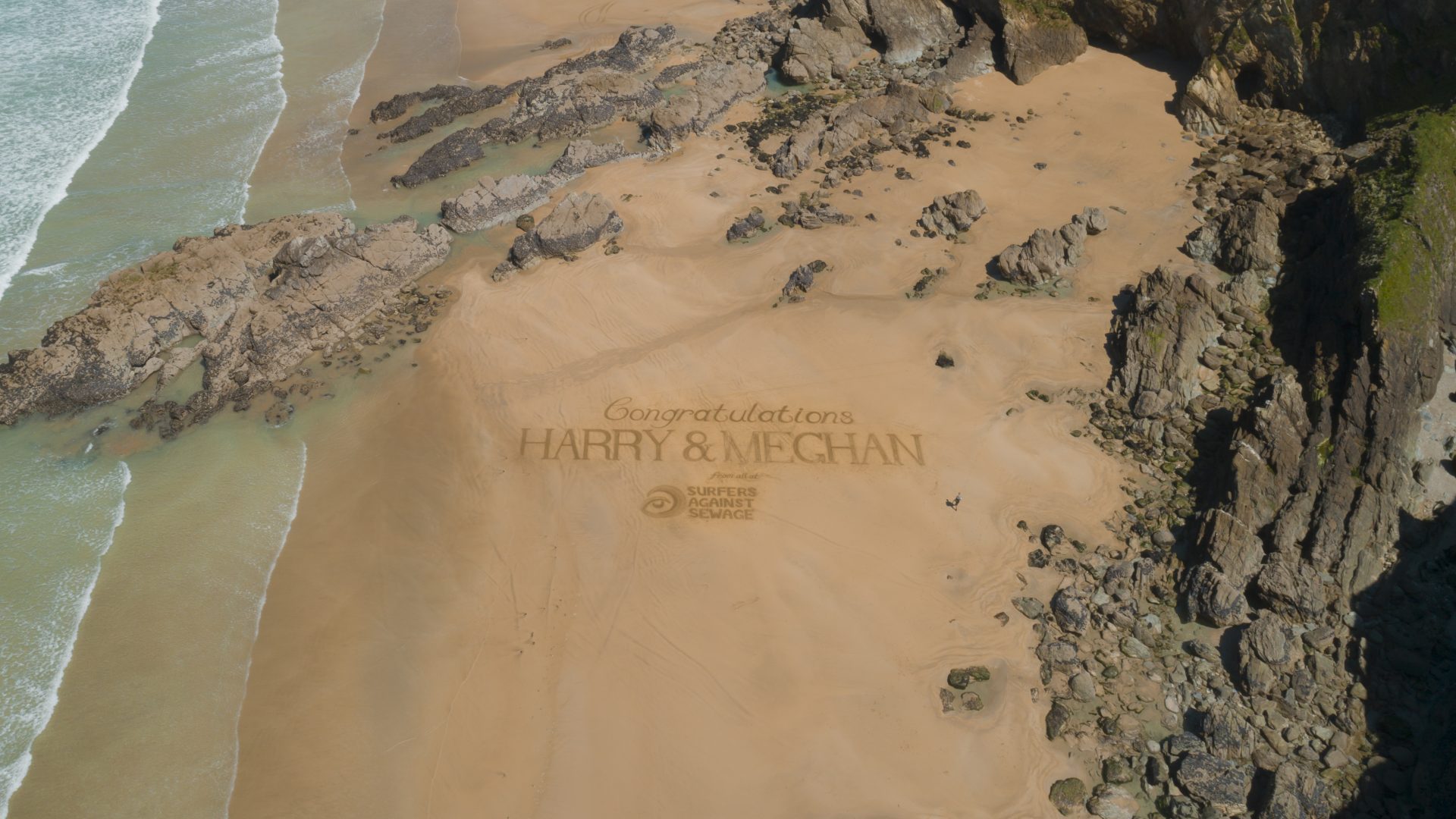 Royal Wedding nomination helps SAS attract waves of public support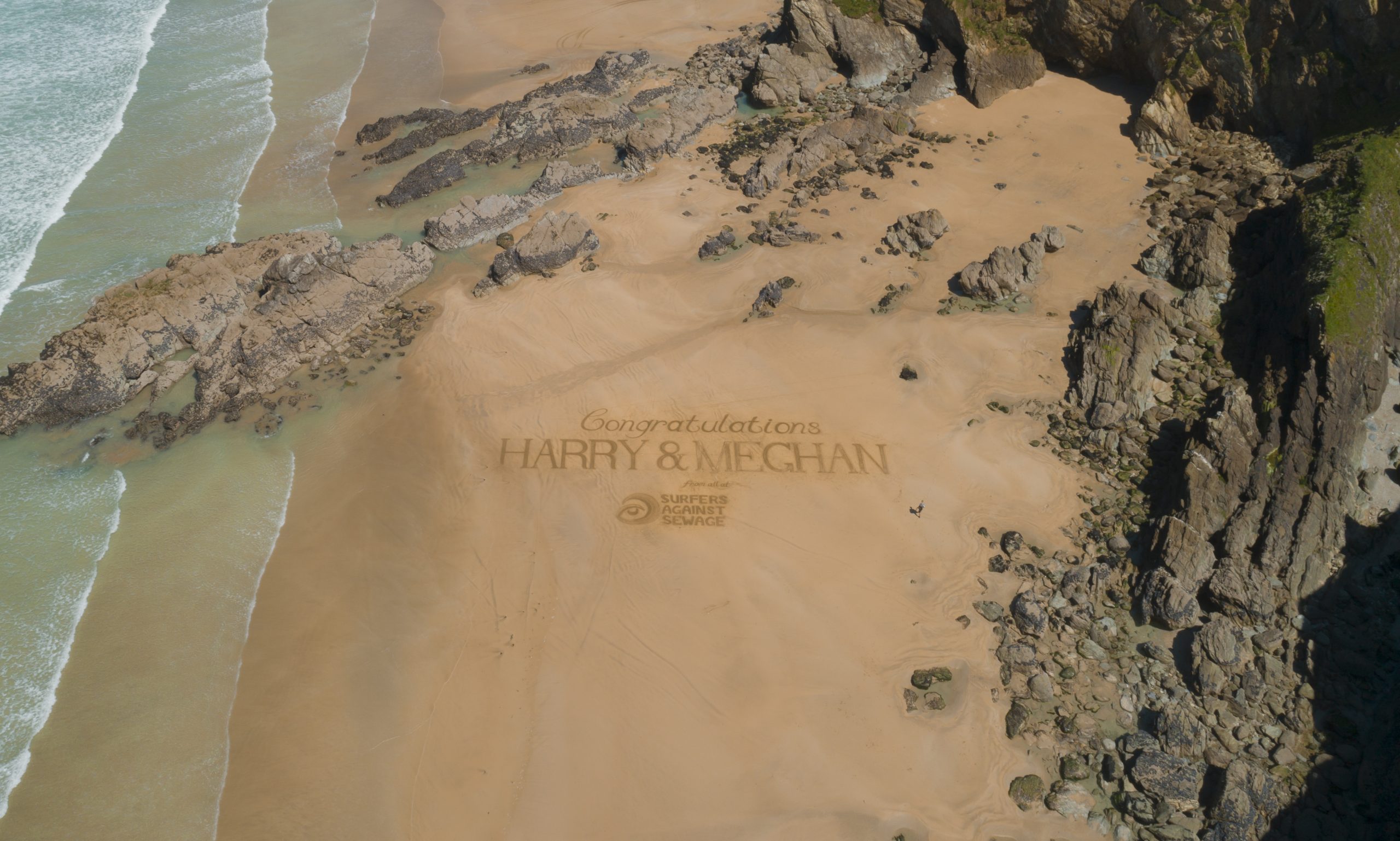 Surfers Against Sewage, one of seven charities to benefit from the donations marking the Royal Wedding of Prince Harry and Ms. Meghan Markle on 19th May, is thrilled with the overwhelming support it has seen since the announcement last month.
If you would like to make a donation to Surfers Against Sewage, you can do so via PayPal (link below also), via our website donate pages, by giving us a call on 01872 553001 (normal office hours) or by sending a cheque to 'Surfers Against Sewage', Unit 2 Wheal Kitty, St Agnes, Cornwall, TR5 0RD.  We really appreciate your support.
In celebration of the Royal Wedding, and as a mark of gratitude, Surfers Against Sewage has commissioned a piece of sand art to congratulate the newlyweds, which was created on Lusty Glaze beach in Cornwall.
The 30ft artwork was created by Ed Stanbury and is a fitting emblem of celebration and thanks on the wedding day, and a reflection of the charity's vision of Plastic Free Coastlines.
The charity has also created a unique wooden traditional bellyboard surfboard to celebrate the day, crafted by local Cornish artisan James Otter from locally sourced wood.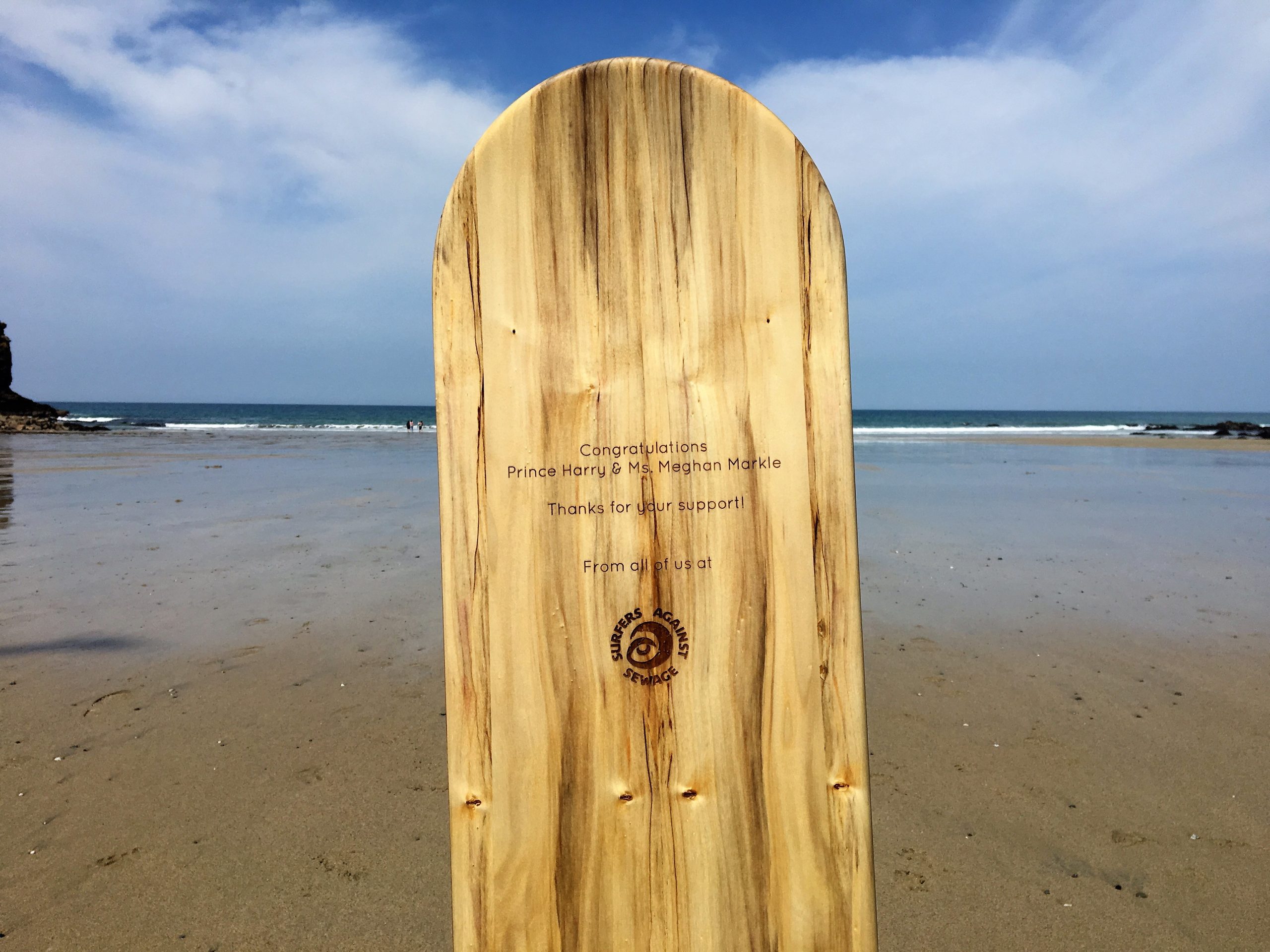 The charity, which is dedicated to tackling plastic pollution in our oceans, has seen a huge surge in phone calls and traffic to its website since being announced as one of the Royal Wedding beneficiaries. Meanwhile, new membership figures of the charity have increased dramatically, up 178% on last year, with many international donors now also signed up.
The Royal couple have selected issues that they are passionate about, and the scale of the ocean plastic pollution crisis and the work of Surfers Against Sewage has clearly captured their attention.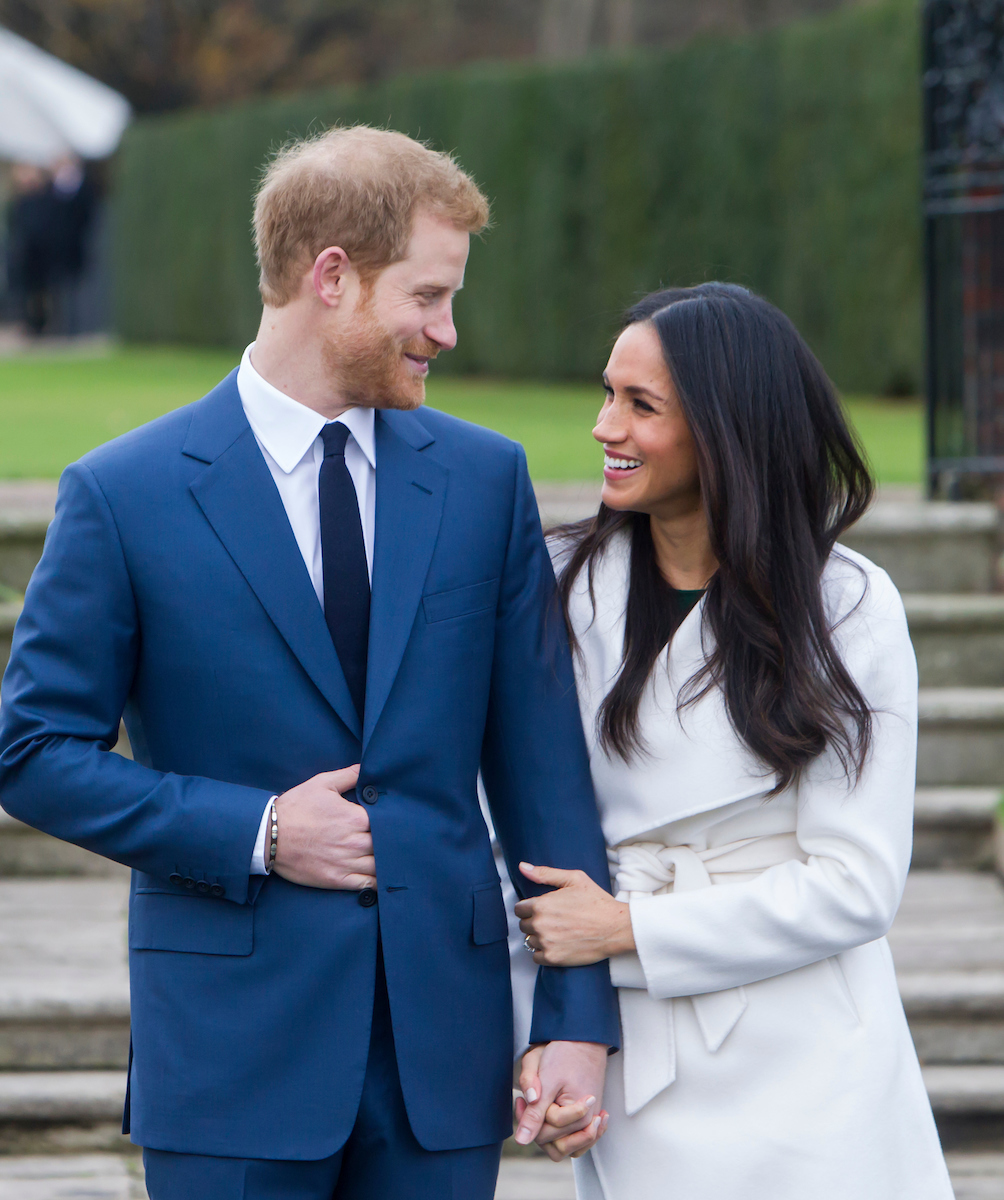 Headquartered in Cornwall but operating across the UK, Surfers Against Sewage mobilises the UK's biggest community of ocean activists through education and volunteering programmes, beach cleaning and campaigns.
The charity's volunteers are at the forefront of tackling plastic pollution, one of the biggest current threats to global oceans, and unites over 50,000 volunteers each year to remove millions of pieces of plastic from hundreds of beaches around the UK. Last month saw over 35,000 volunteers come together for SAS's annual Big Spring Beach Clean which, partly due to the new attention from the Royal Wedding announcement, was double the turnout in 2017.
Meanwhile, the charity's Plastic Free Communities initiative supports 300 villages, towns and cities across the UK to reduce their single-use plastic footprint, uniting thousands of individuals, businesses, community groups and schools to protect local beaches and environments. Plastic Free Communities already represents a collective community of over 20 million people and is growing by the week.
Hugo Tagholm, Chief Executive of Surfers Against Sewage said:"We're thrilled that the couple care about protecting beaches and tackling plastic pollution, and have chosen to use their special day to help promote and support our work to safeguard our marine and coastal environment. 

 "The spotlight from the royal wedding couldn't come at a better time as we continue to grow our impact to stop ocean plastic pollution in particular. This global issue will take global collaboration to solve.

"Having the event of the year to inspire individuals, communities and businesses to take action with Surfers Against Sewage means that we're reaching more people than ever before with our environmental advocacy and volunteering initiatives. Last month alone, our message of ocean optimism was broadcast to over a billion people worldwide.

 "We'd like to say a huge thank you to Prince Harry and Ms. Meghan Markle, and we wish them all the best for the future."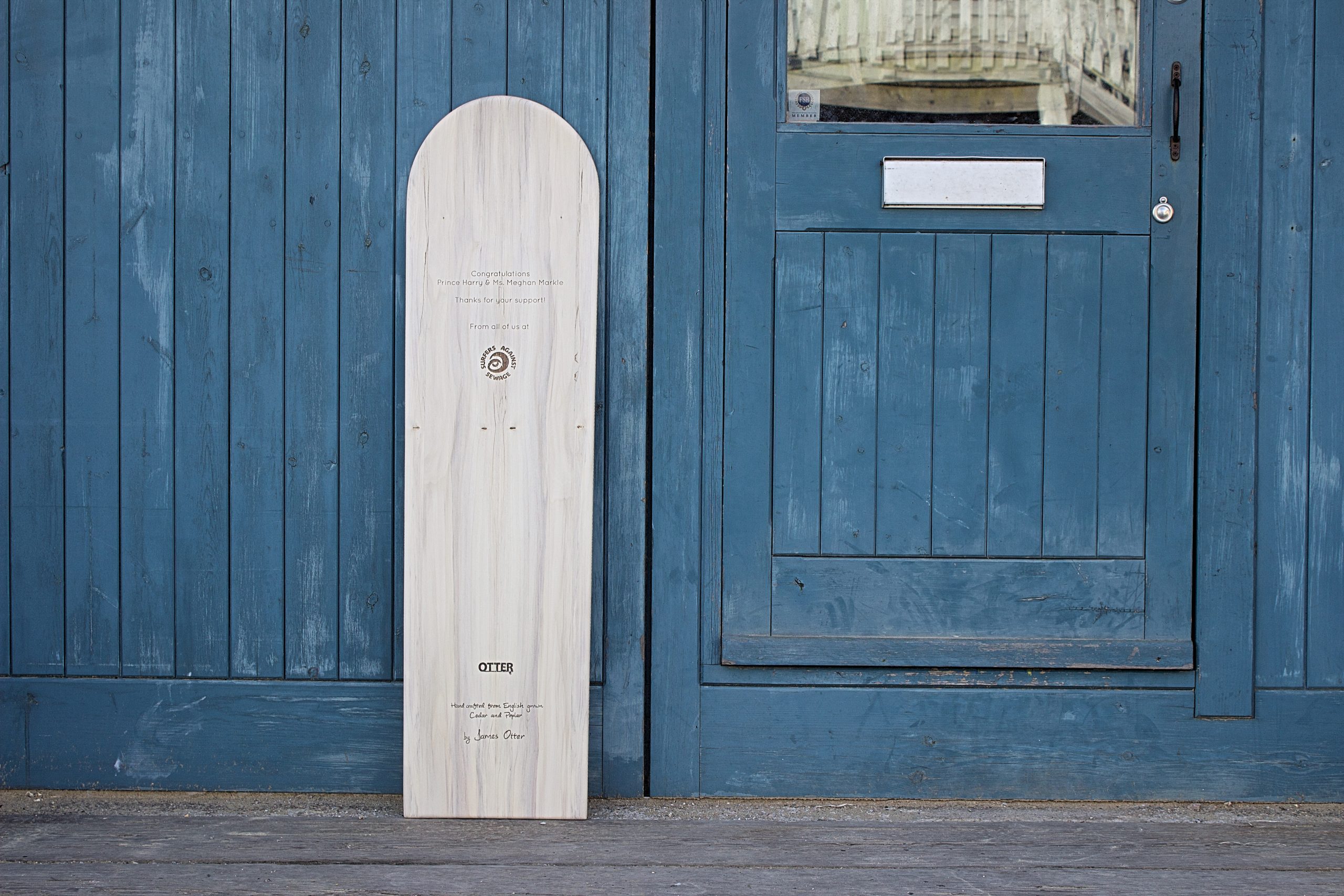 Images: Light Colour Sound