Power To The Pupils – Plastic Free Schools status achieved!
Georgeham and Nancledra Primary Schools achieve Plastic Free Schools status!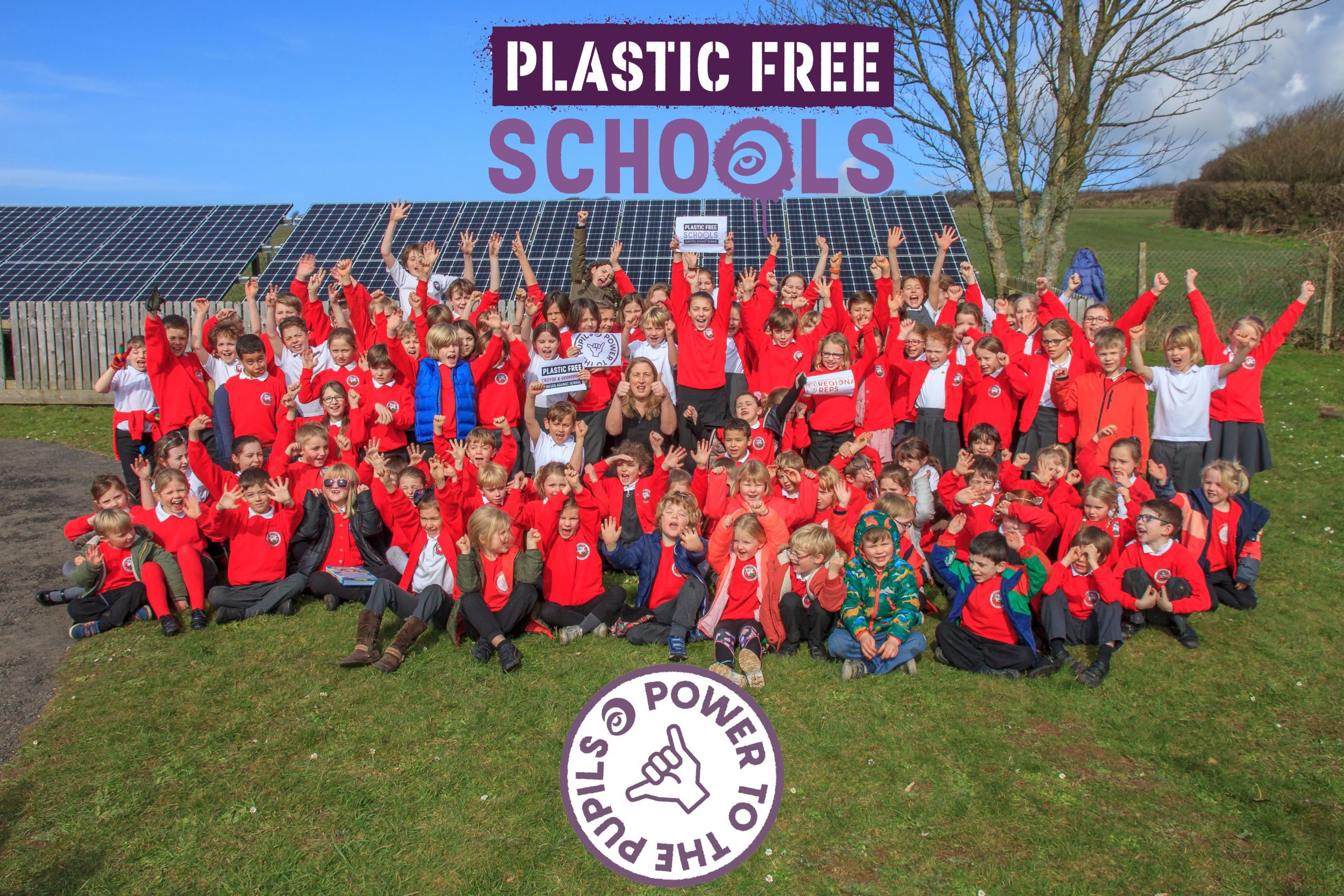 Since late November 2017 our Plastic Free Schools programme has equipped, inspired and empowered almost 200 schools to begin work toward achieving Plastic Free Schools status. Thousands of pupils from across the country are working towards the 5 step plan which challenges schools to: boycott the use of unnecessary single-use plastic in their grounds, challenge industry to make sustainable packaging changes, write to local MP's to ask for their support and commit to sustaining a plastic free legacy at their school.
The UK's first Plastic Free School
Georgeham Primary School [pictured above] were the first in to achieve this prestigious status early last week. Pupils working on the programme went above and beyond in their quest to become plastic free. Georgeham pupils presented their work at the Devon County Councillors Cabinet meeting at the end of last year. As a result, Devon County Council passed a motion to support our Plastic Free Coastlines campaign and committed to do more individually to reduce their single-use plastic footprint.
Huge changes were made in the school canteen with kitchen manager Keri taking a leading role. Perhaps the most notable change came in the cartons of milk which were delivered daily to the school. The result of a weeks' worth of milk deliveries was unfortunately twinned with a weeks' worth of excessive waste (100 plastic cartons, 100 plastic straws, 100 plastic straw wrappers, and five lots of clear plastic packaging to be precise).
"It took just one phone call to our 'Cool Milk' supplier, and a conversation lasting less than five minutes. Now we have milk for our reception class delivered in 4pint (2litre) containers. All of which can be recycled. The reception class use beakers that are washed for re-use. And, any leftover milk is used for cooking in the school kitchen." Keri, Georgeham School Kitchen Manager.
Power To The Pupils
This success story emphasizes our message to pupils to never underestimate the power of their voice.
Hot on the heels of Georgeham Primary came the news from Nancleadra School (Penzance) that they too had met all of the requirements to achieve Plastic Free Schools status. Again the pupils went above and beyond the five steps required to achieve Plastic Free Schools status. In February the pupils invited businesses, councilors and MP's to an Eco Fair held in the school grounds which highlighted the importance of the work they were doing. The fair inspired parents, staff and businesses to reduce their own single-use plastic footprint. Pupils even designed a range of reusable merchandise that could be bought on the day!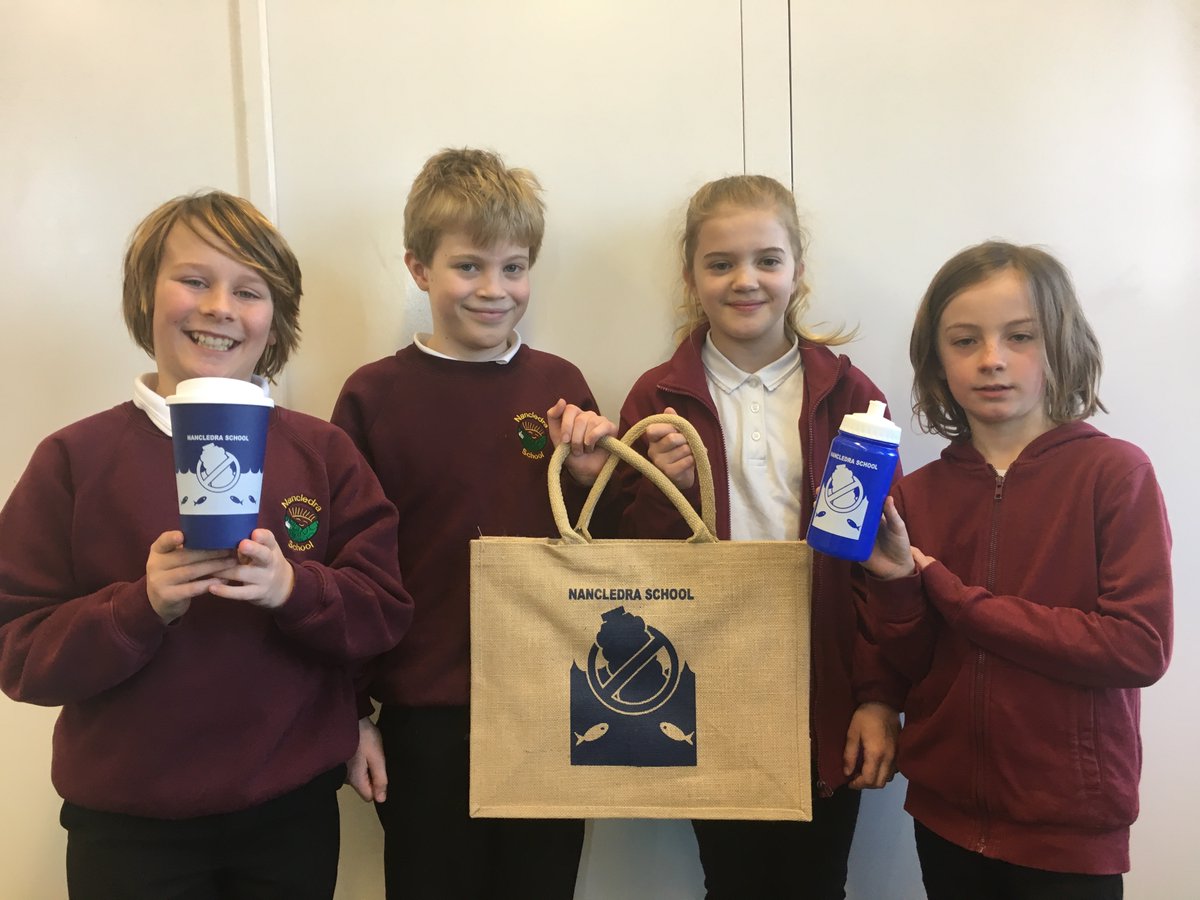 What can you do?
It's not too late to take part in the Plastic Free Schools programme. Although work has already begun schools can still work on the programme all they need to do is contact Education Officer Ellie ([email protected]) to register.