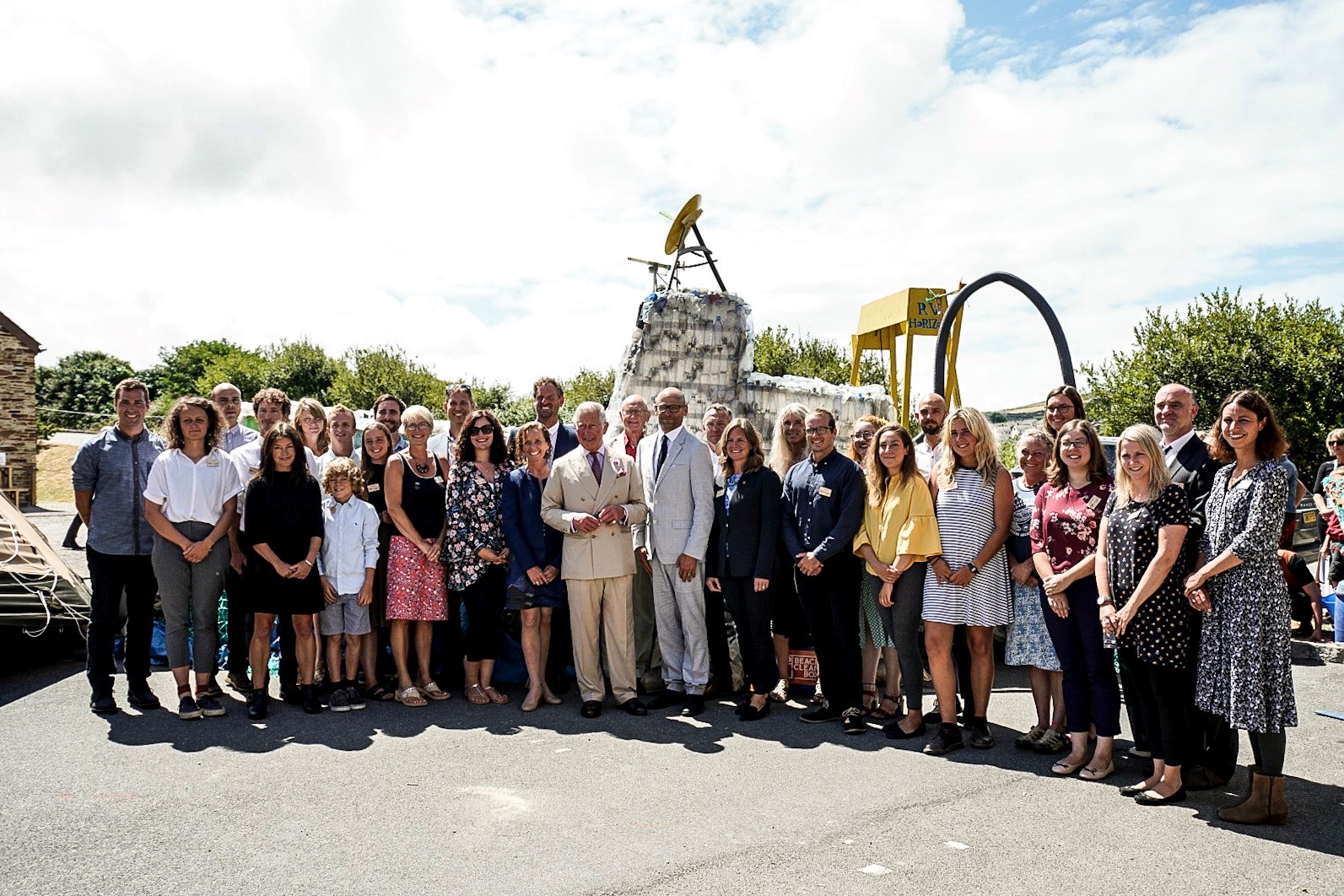 Duke and Duchess of Cornwall Attend Ocean Plastic Solutions Day
The Duke and Duchess of Cornwall arrived in Cornwall today on their annual visit to the South West.
This year's visit included a trip to Wheal Kitty Workshops, St Agnes – home to SAS and a number of other environmentally conscious organisations – for the Ocean Plastic Solutions Day, organised by Surfers Against Sewage in collaboration with sustainable clothing brand Finisterre.
The event brought together key business leaders, innovators, NGOs, politicians, media and other key stakeholders to discuss and demonstrate the progress society is making in tackling ocean plastic pollution from source to sea.
CEO of Iceland @IcelandRichard tells the #OceanPlasticSolutionsDay audience why @IcelandFoods is #TooCoolForPlastic 😎 pic.twitter.com/9JmME7V0hX

— SurfersAgainstSewage (@sascampaigns) July 16, 2018
Throughout the day delegates heard inspiring talks from leading figures in the world of ocean plastic solutions and sustainable design, including Professor Richard Thompson OBE from Plymouth University, Lucy Siegle from BBC's The One Show, world-class freediver Hanli Prinsloo, Richard Walker from Iceland Supermarkets, and United Nations Patron for the Oceans, Lewis Pugh.
His Royal Highness, who is well known for his advocacy on environmental issues, made his way around the exhibition meeting the Finisterre and Surfers Against Sewage teams, as well as a small selection of innovative businesses.
"It was a huge honour to host His Royal Highness the Prince of Wales the for the Ocean Plastic Solutions Day and inform him on the progress Surfers Against Sewage has made towards our goal of plastic free coastlines.

"Since we first met in 2015, there has been a tidal wave of awareness of marine plastic pollution and a dramatic new response from communities, industry and government to deliver innovative solutions to stop the plastic tide.

"The commitment from His Royal Highness on ocean plastic pollution has made a huge difference in uniting multiple sectors of society to solve this crisis. This collaboration will be key in driving solutions. His support for the charity has also helped us grow our impact significantly, reaching a new national and global audience with our ocean advocacy, campaigns and volunteering programmes to protect oceans, waves and beaches for the future."

Hugo Tagholm, CEO of Surfers Against Sewage
Participants had the opportunity to interact with cutting-edge innovation in the Ocean Plastic Solutions exhibition area and sample delicious food from Wheal Kitty's locally-sourced caterer Canteen.
"Over 90% of #plasticpollution comes from just 10 rivers. It's easy for us to say 'that's your problem'. It's our problem. It's all of our problem." – UN Patron of the Oceans @LewisPugh at the #OceanPlasticSolutionsDay #surfersagainstsewage #plasticfreecoastlines #finisterreuk pic.twitter.com/YVTqLksZST

— SurfersAgainstSewage (@sascampaigns) July 16, 2018
The Ocean Plastic Solutions Day Conference and Celebration event follows on from the successful Ocean Plastic Awareness Day which took place in 2015.