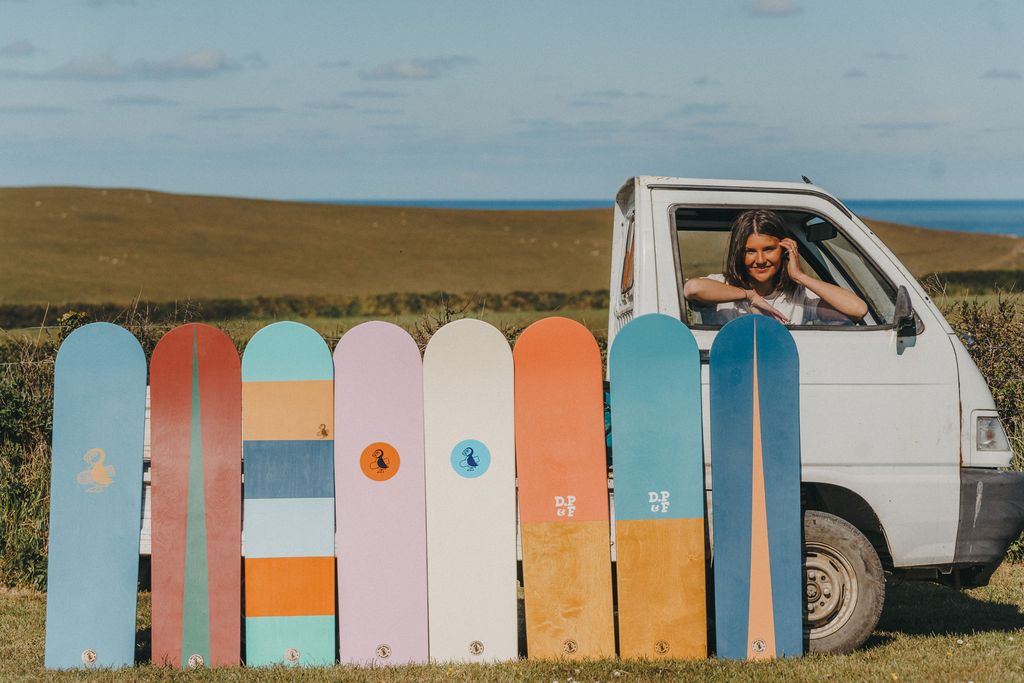 What Makes Wood So Good? The Benefits of Wooden Boards

Did you know that over 16,000 single-use polystyrene bodyboards are discarded on UK beaches every single year?
Horrific isn't it? Unfortunately many beach visitors may feel that they have little alternative than to buy a cheap bodyboard for their beach holiday. But we reckon that's because few know about the humble wooden bellyboard…
Wooden bellyboards have been a fixture on beaches from long before the advent of the bodyboard. And as well as being super fun to ride they don't present a hazard to marine ecosystem health (the same can't be said for disposable polysterene bodyboards).
If you chat to someone with a wooden board, they'll often wax lyrical with tales of their benefits and proudly talk of how the board has been passed down through multiple generations. Contrast this with the fleeting joy of the vast amount of polystyrene bodyboards that fill beach car park bins across the country and it's easy to see why we think that wood really is that good.
Benefits of Wooden Boards
To look into the benefits of wooden boards, we're taking a duck-dive into the lifecycle of our favourite raw material, with Jamie from Dick Pearce & Friends, revealing benefits for people and planet along the way. Starting from the day each tree begins its life as a sapling, right up to the moment it becomes a wooden board…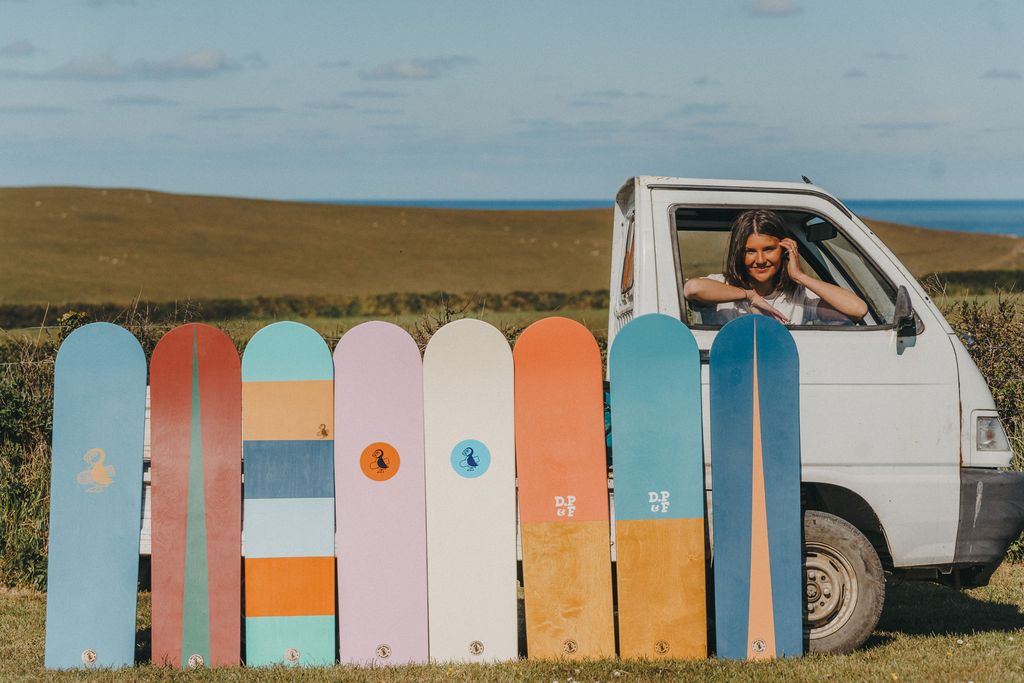 Where does the wood come from?
"All of our boards are made from Baltic Birch plywood. It's sourced from sustainably managed forests across Latvia, Finland, Estonia and Lithuania by a company called Latvijas Finieris.
We chose them because of their longstanding dedication to quality and environmental principles. Even more so, they are independently certified by the world's leading sustainable forest management schemes; the FSC and PEFC. These labels equate to rigorous standards, which cover everything from preserving biodiversity to upholding workers' rights. 
When it comes to mitigating the effects of climate change, scientists agree that preserving existing forests is critical. Sustainable management seeks to do just that. Planting trees at the same rate they are felled, ensures the forest never shrinks." 
---
 Why Birch Plywood?
"Birch is a fast-growing tree native to Northern Europe. The trunks are harvested, softened and then cut into thin sheets using a sort of giant pencil sharpener. These veneers are then stacked on top of each other at right angles, compressed and glued. This makes the final sheets both flexible and super strong, which is perfect for our purposes. It allows us to make boards that are almost unbreakable and therefore likely to last a lifetime. 
Overall, ply production creates far less wood wastage, as every part of the trunk is utilised."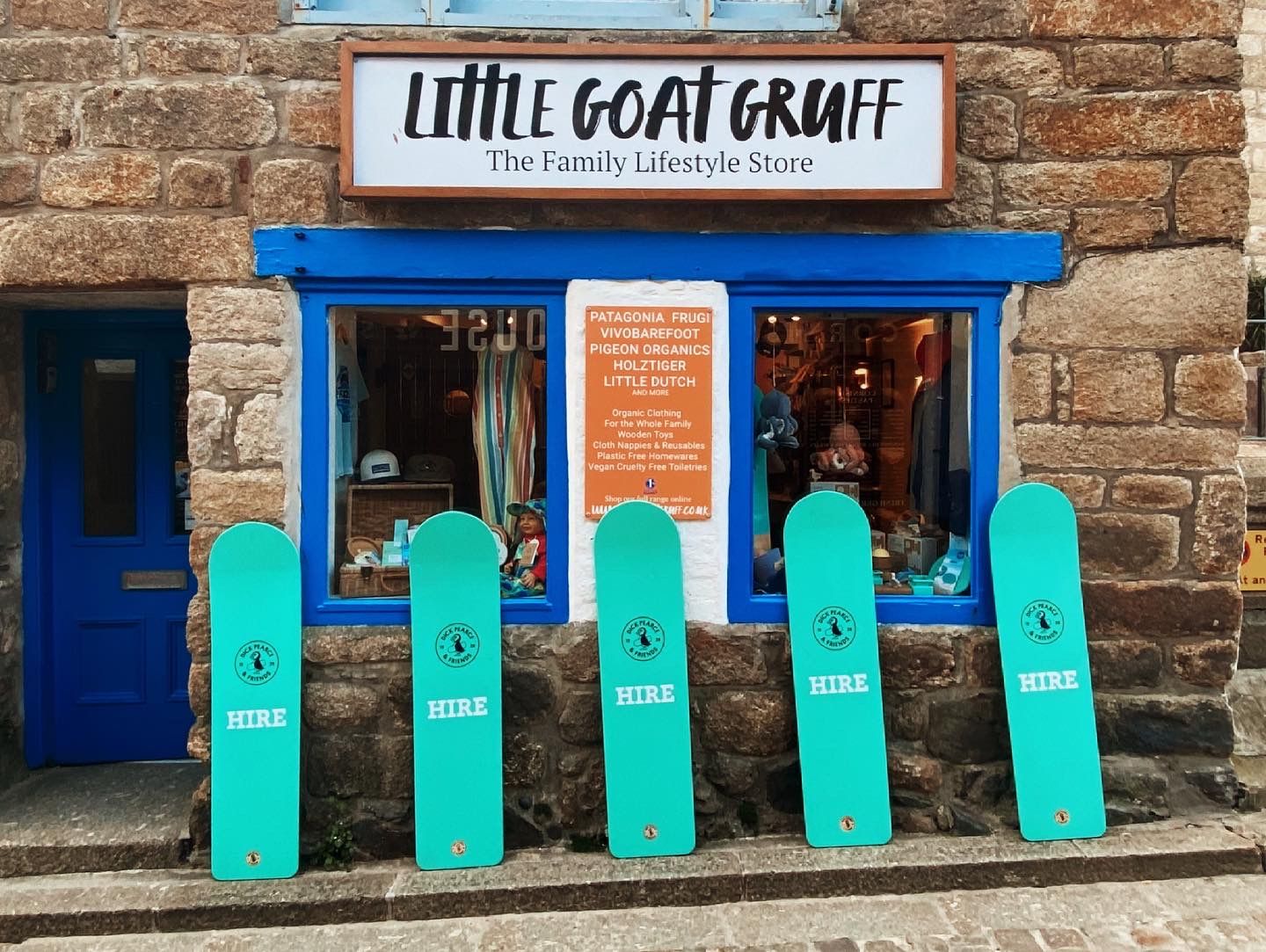 We've teamed up with Dick Pearce & Friends and Little Goat Gruff in a new campaign: Surf Wood for Good
Working with Jamie from Dick Pearce & Friends and Dan from Little Goat Gruff in various beach side locations across the UK, this rental project is intended to send out a positive message to beach users about the benefits of sustainability.
"Living close to the beach I've been so frustrated seeing the bins filled with snapped or semi broken cheap boards. The guys who clear the bins estimate they clear between 15-20 boards a day during the summer. It's just crazy.

It was great to come up with a scheme with Dan at Little Goat Gruff to actually try and stimulate a change – offering a free 'hire' service in partnership with established and trusted shops as well as helping to change people's mindsets and buying habits." – Jamie, Dick Pearce & Friends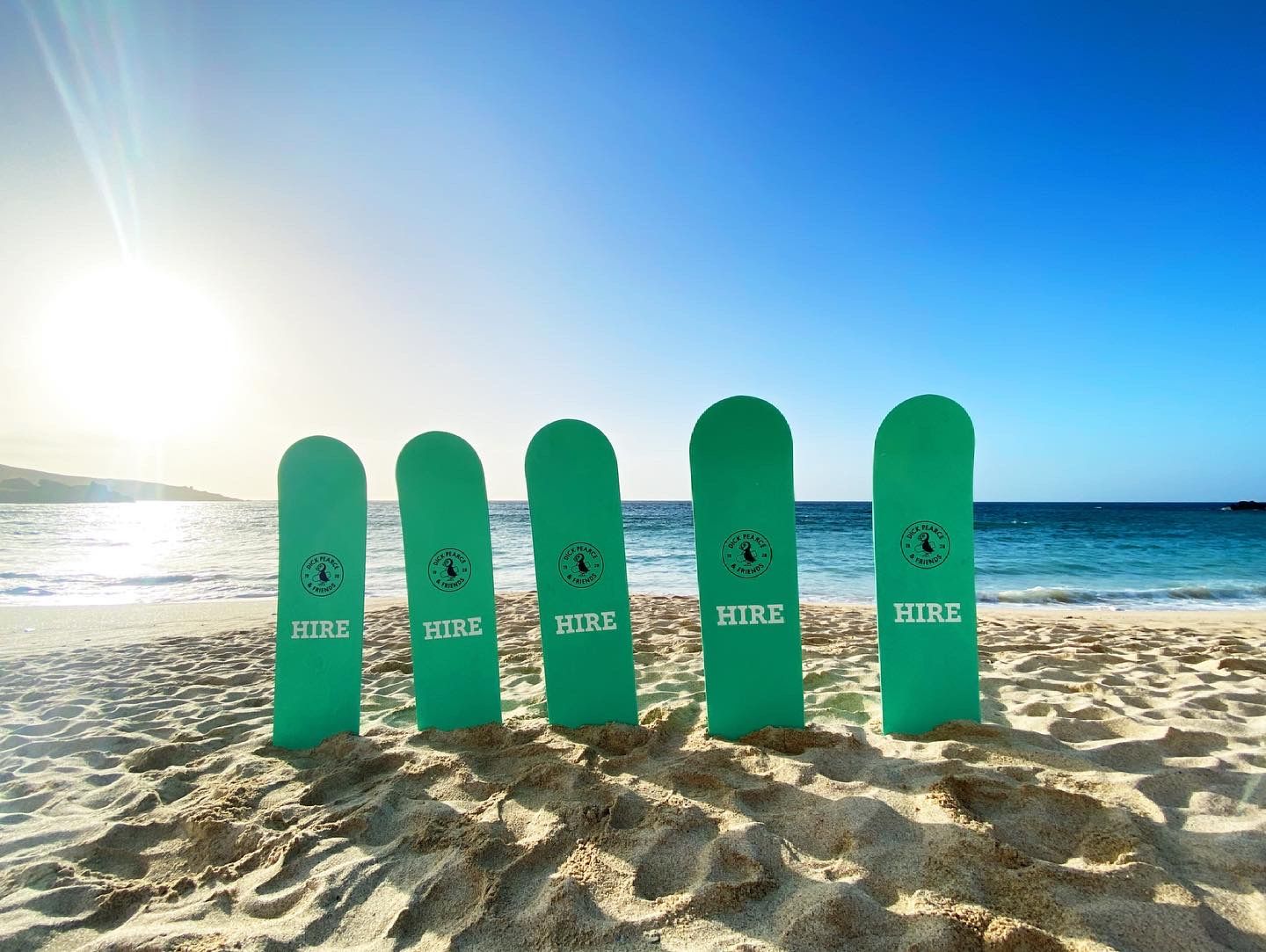 TRY THE PLY
Each stockist in the Surf Wood for Good scheme has five boards to start with. And it's first come, first surfed! So, if you've wanted to give bellyboarding a go, there's no better time…
By highlighting the dangers of single-use polystyrene bodyboards, alongside providing a free rental wooden alternative, we're offering a positive solution to the joy of riding prone on waves. What's not to like about a fun, wholly sustainable, free alternative to boards which may get one use before heading straight to landfill?
Check out the list of locations here to find out where you can get your hands on one. 
Fighting back against plastic pollution
We've been fighting back against the plastic pollution tide for years. Sign up to our mailing list to find more about our campaigns to protect the ocean and all it makes possible.