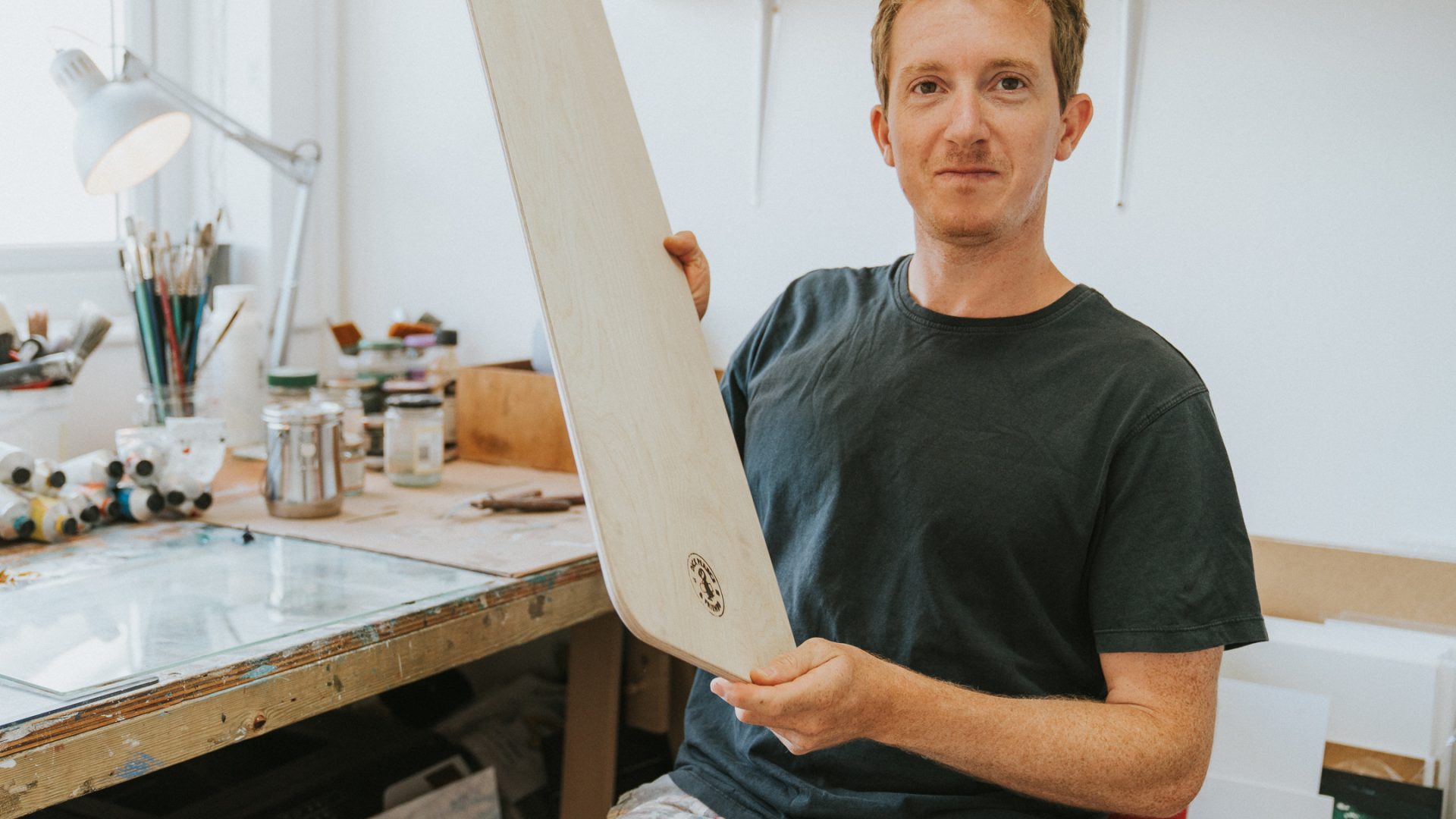 Surfers Against Sewage joins the Surf Wood for Good team for an Art Auction like no other
Launching today, environmental charity Surfers Against Sewage (SAS) have teamed up with bellyboard makers Dick Pearce & Friends and sustainable lifestyle brand Little Goat Gruff to create a truly unique bellyboard art auction. The auction features 30 artists from across the UK, including Kurt Jackson and Nina Brooke, and will raise vital funds to save and protect the ocean.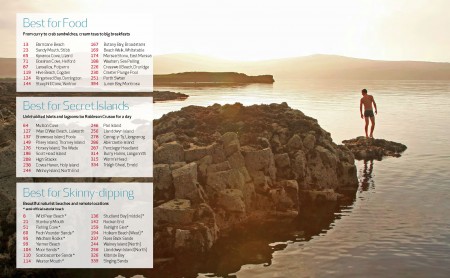 The auction is part of the Surf Wood for Good initiative, and will run online via the Auction Collective for three weeks. It starts on Wednesday 15th June and ends on Wednesday 6th July, with an opening night celebration being held at St Ives Brewhouse on Friday 17th June.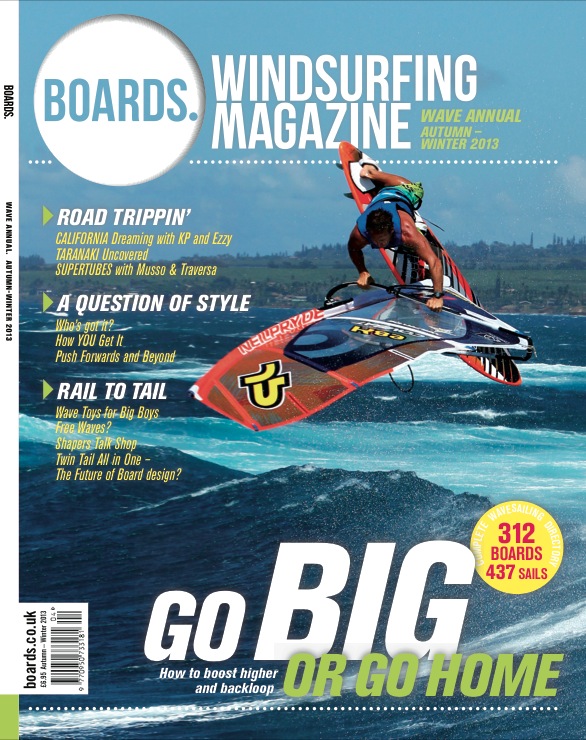 Surf Wood for Good offers free wooden belly board hire as a positive alternative to cheap, environmentally-toxic polystyrene bodyboards. These bodyboards are so often discarded on beaches around the country. Over 16,000 single-use polystyrene bodyboards are discarded on UK beaches every single year. This is an issue SAS are keen to tackle head-on.

Emma Cowley, Corporate Partnerships Officer at Surfers Against Sewage said: "At SAS, we're sick and disgusted by the amount of plastic choking the ocean. That's why we're so excited to team up with Little Goat Gruff & Dick Pearce & Friends for the first ever Surf Wood for Good art auction. Surf Wood for Good is such a brilliant iniative. Bellyboards are kinder for the planet, don't produce ocean-choking plastic, and are so much fun to use. We think everyone should try the ply!

The level of artwork created for this auction has been phenomenal, and we want to say a huge thank you to all artists who were involved. It's so exciting to raise ocean-saving funds in such a collaborative, creative way."
The Artists behind the boards
As part of the auction, 30 artists were asked to transform a wooden bellyboard into a work of art. The limited series of bellyboard art showcases one-of-a-kind pieces from creatives. These include Kurt Jackson, Nina Brooke, Laurie McCall and Joe Greenaway. With a blank, untreated ply bellyboard to work with, each artist has put their own individual stamp on their wooden canvas.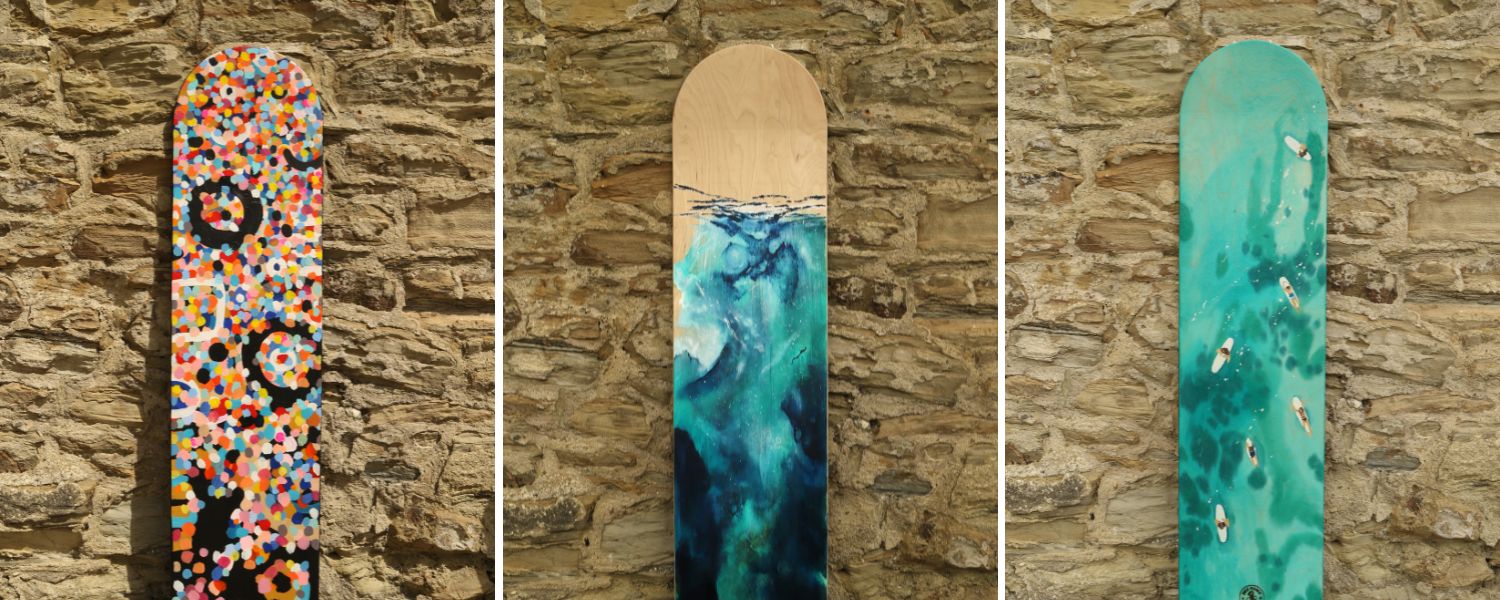 Working with Dick Pearce & Friends and Little Goat Gruff, the Surf Wood for Good Art Auction hopes to raise awareness of the dangers single-use polystyrene bodyboards can have to our  planet, as well as raising vital funds for Surfers Against Sewage, helping to fuel Ocean Activism across the UK.
Jamie Johnstone, founder of Surf Wood for Good added: "I'm absolutely delighted to support SAS in raising money for the ocean – and for this chance to promote sustainable ocean craft. We hope that the Surf Wood for Good scheme will inspire people to think about what they are riding in the waves and promote a positive change away from disposable plastic in general. I love the idea that each board handed out represents the potential for a cheap alternative to be saved from landfill."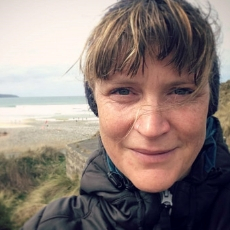 When is it?
The Surf Wood for Good Auction begins on the 15th June 2022 online via the Auction Collective. Viewers from all over the world can bid on their favourite boards and take home a one-of-a-kind piece of art by some incredibly talented artists.
The Artists