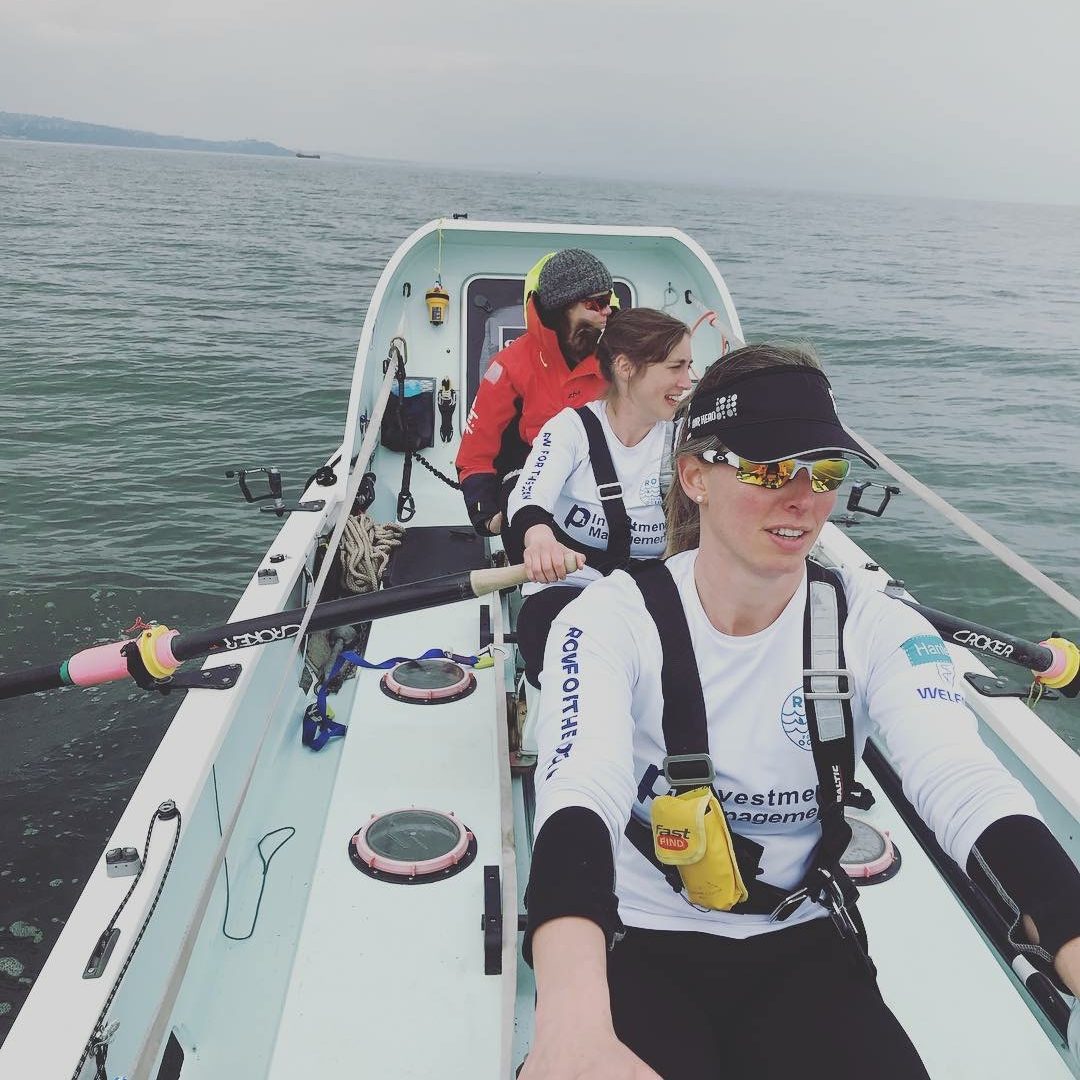 Eat, Sleep, Row, Repeat: It's one week until Row For The Ocean's epic voyage!
In just one week's time, Laura, Kate, Kirsty and Ros will begin their epic voyage from La Gomera, traveling 3000 miles in their boat Liberty as they head to Antigua! We caught up with Ros to discuss the upcoming challenge.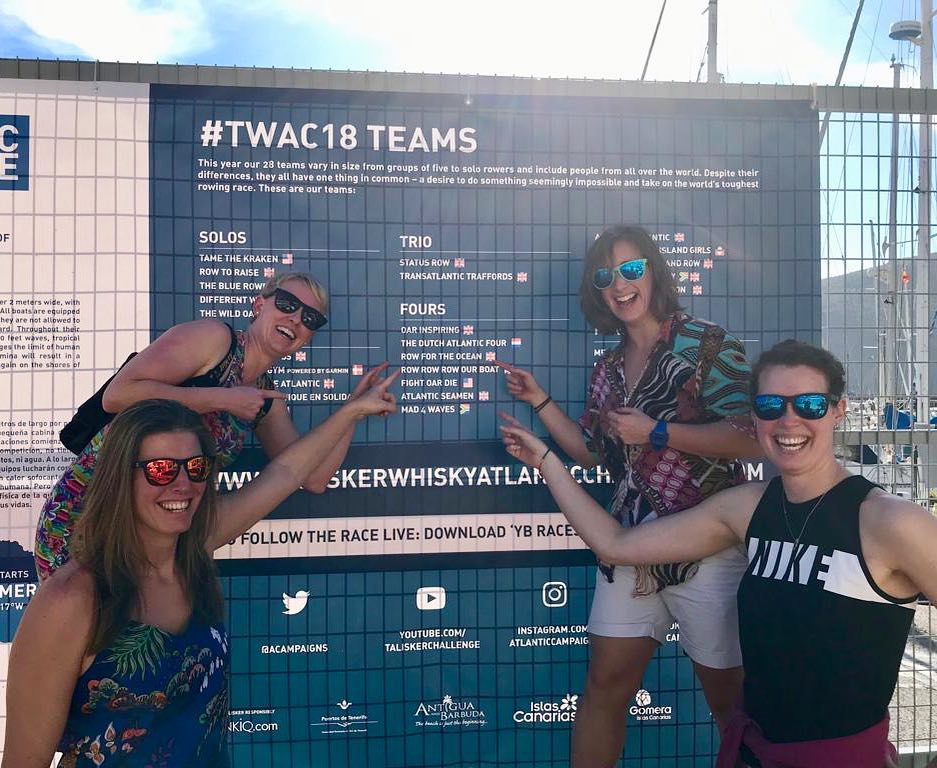 L-R: Ros, Laura, Kate and Kirsty
Q: What made you decide to take on the Talisker Whisky Atlantic Challenge?
I saw the women's team break the world record in 2015 and thought that was the next challenge for me. Life has become quite easy for humans. We have jobs, heating, cars, we can get food from supermarkets and have every piece of information at our fingertips with the internet. I love my life and my friends but everything has got just a little too comfortable. I think we humans like a challenge, I wanted to get back to nature, a bit of adventure, and something that involved a sport that I have always loved. Rowing an ocean seemed like an obvious thing to do! Bizarrely Kate had already been thinking about it too as one of her friends raced in the 2016 TWAC. I met Kirsty through rowing and the ever competitive rower jumped at the chance. She's said that she wants to do something big before her 30th birthday. Laura has rowed around Great Britain and so put her interest out on social media and we had a chat and decided to go for it!
Q: For anyone who doesn't know about the TWAC, can you tell us about it?
TWAC is an annual rowing race across the Atlantic Ocean starting in December from La Gomera, Canary Islands to Antigua, Caribbean. There are 30 boats in the race consisting of solos, pairs, trios and fours, and even a few fives!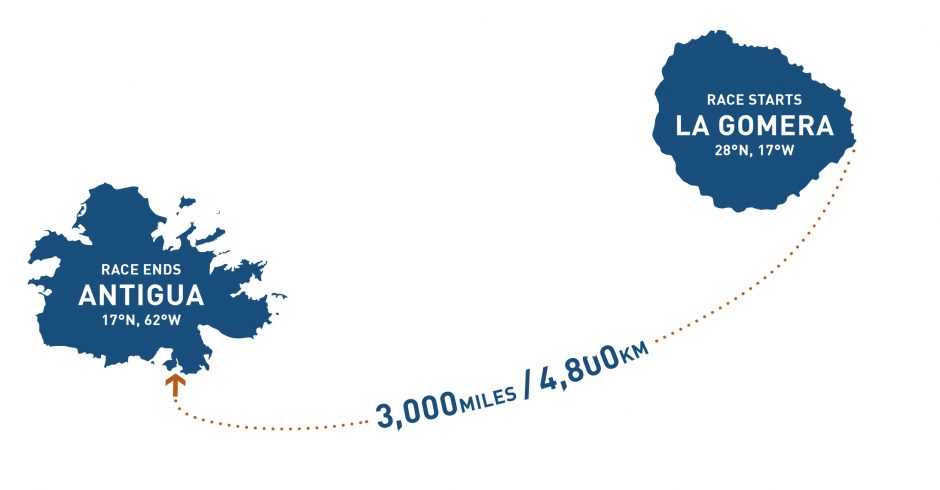 Q: Why did you choose to support SAS?
We started as a team of three rowers from Exeter, Devon and when we're not on the river rowing we are out on the beach in the sea! We have seen the first-hand effects of plastic in the water and it is just awful to see so it was a natural choice to choose a charity that was focused on ocean plastics. We chose SAS because of its commitment to reducing ocean plastics and the grassroots connection to Devon and Cornwall. SAS run a campaign called Plastic Free Communities which we thought would be a fantastic way for us to not only raise money for them but take action where we live. We have helped set up Plastic Free Exeter and are working towards making Exeter the largest plastic free city in the UK.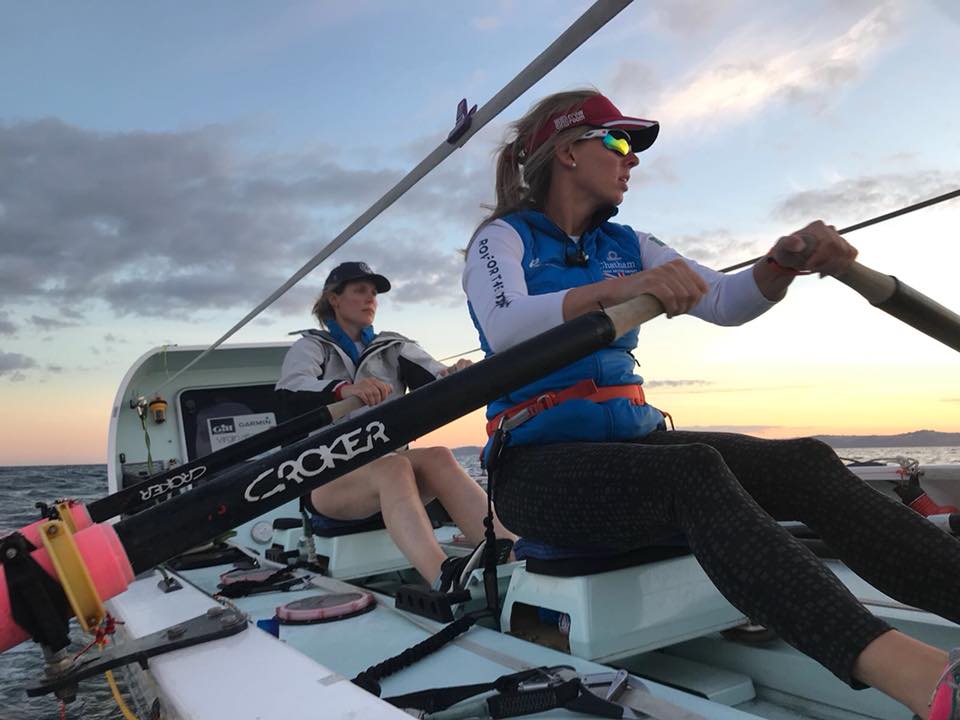 Q: Do you all have different roles on board?
We do, Ros is skipper, and focuses a lot of her attention on navigation and communications. Kirsty will be in charge of food and water provisions and general boat maintenance. Kate is looking after mechanics and weather routing with Laura. Laura is Boat Captain, land communication and looks after day-to-day running of the boat – she has the most experience having already been on a boat like ours for 56 days!
Q: Can you talk us through day-to-day life while at sea?
It's a very simple life! Eat, sleep, row, repeat. We will be rowing two hours on, two ours off 24 hours a day. When we are not rowing, we will be eating, drinking, washing, doing boat maintenance, and sleeping as much as possible. We'll have to jump in the ocean and give the underside a good clean to stop the build up of sealife which will slow us down!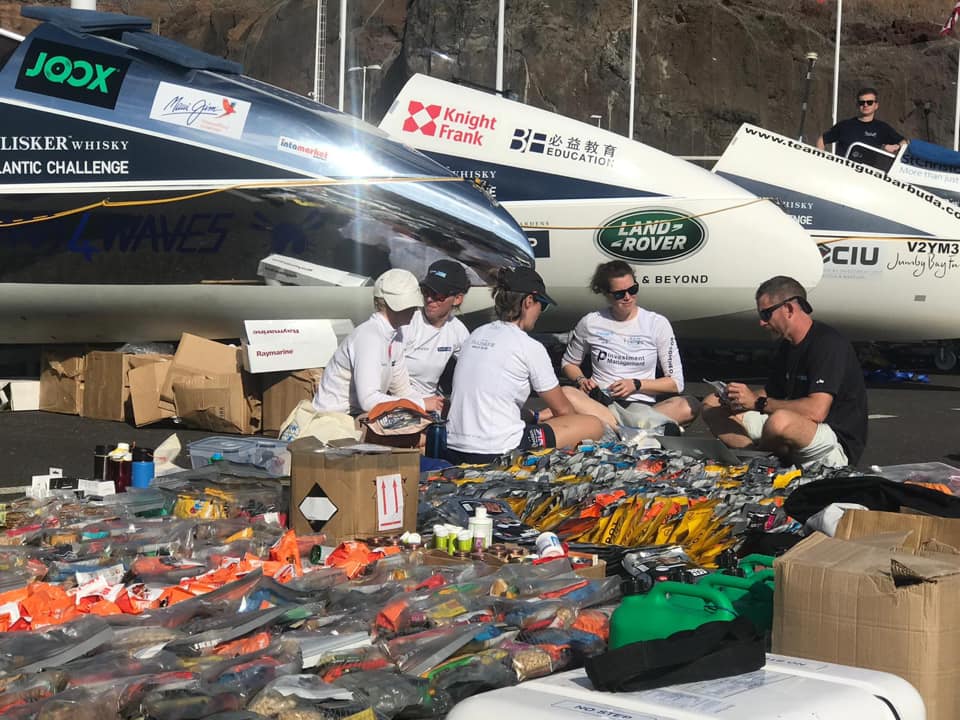 Q: Tell us about your boat, Liberty?
Liberty is a Rannoch R45 and is 8 x 2 meters in length. She was built for the Women's Rannoch Challenge in 2016 where they got the world record for fastest crossing from New York to Falmouth. Rowing Olympic Silver medalist Guin Batten skippered her to this record. She has been our coach for this challenge, which has been very special for us. There are two cabins at either end which can just about fit two of us in for those bad weather days.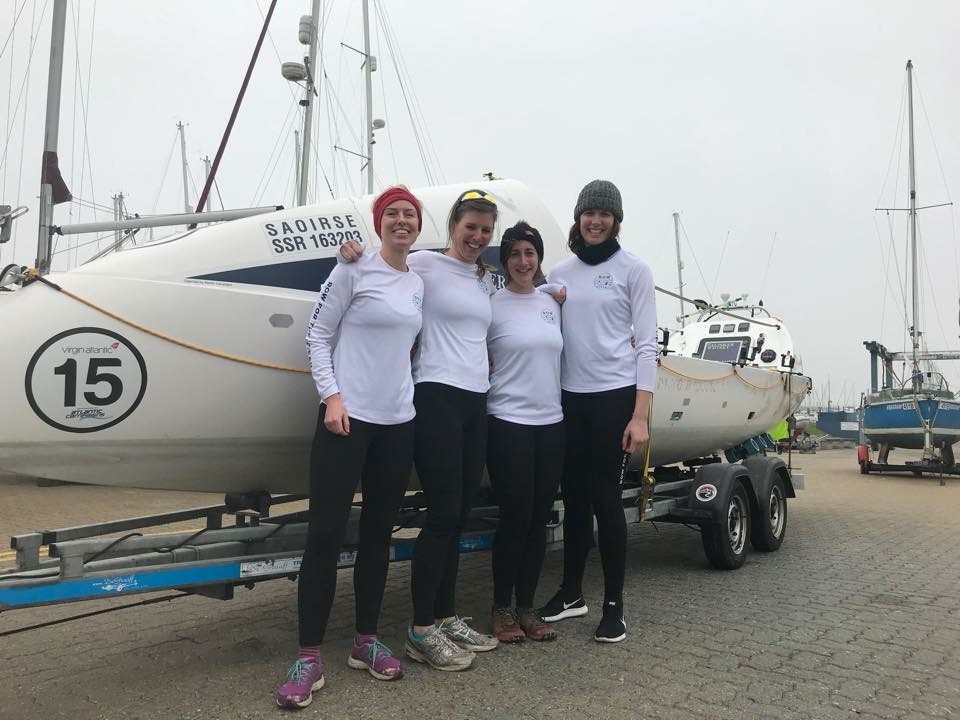 Q: What are you most looking forward to while being at sea?
The simple life! Away from technology, phones and work! The amazing sunrises and sunsets, not seeing land, big swell, and hopefully, we'll also get to see whales, dolphins, flying fish and turtles too!
Q: In three words, can you sum up how you're feeling about the row?
Excited, nervous, determined.
We will be sharing the tracking link soon, so keep an eye out. In the mean time you can show your support via their Just Giving page, via their social media channels or checkout their website!
All that's left so say is GOOD LUCK Ladies!