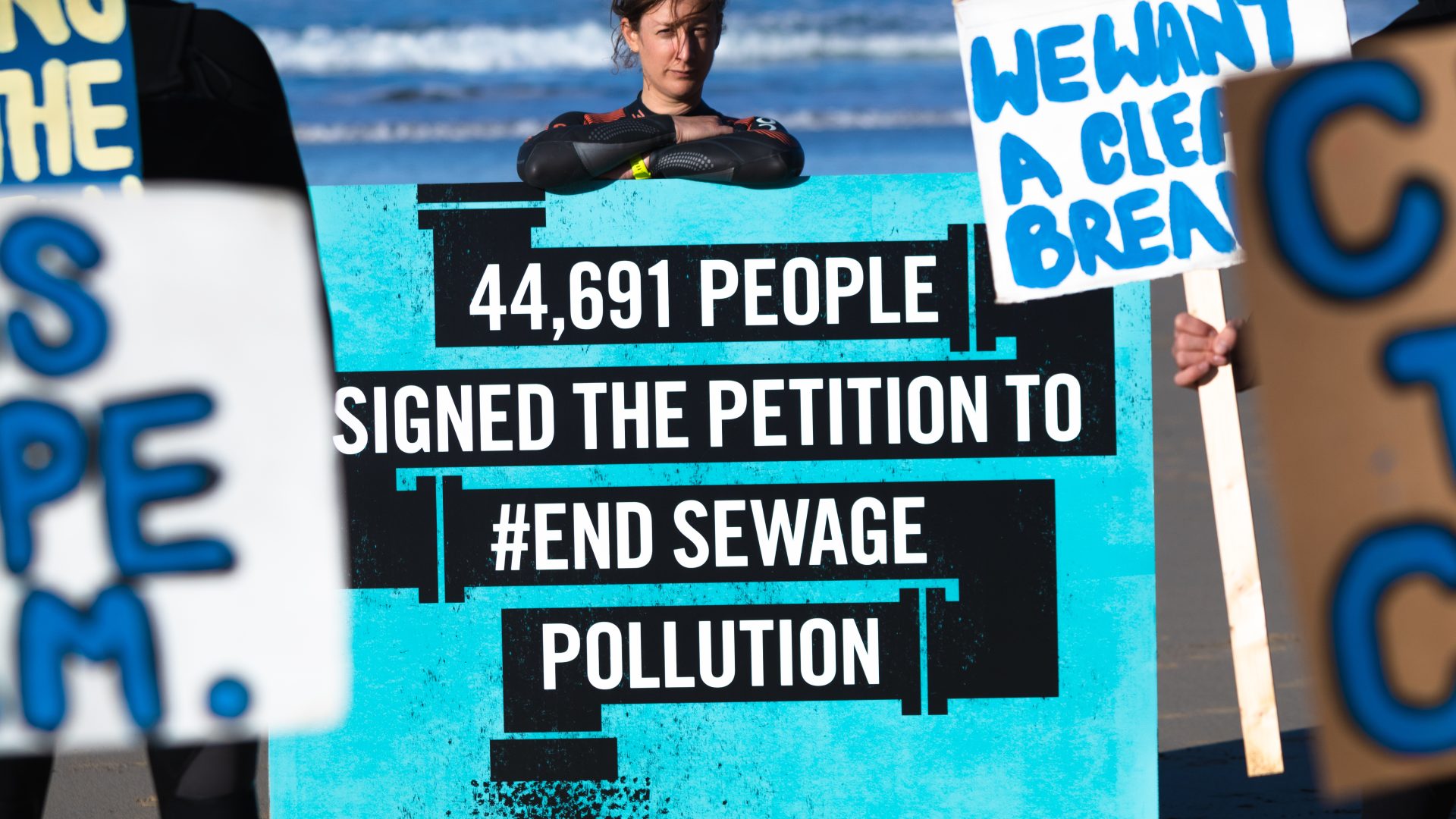 Piping up to #EndSewagePollution: Petition delivered to Government
Following the continued emissions scandal exposed by our water quality report published last week, today, the 44,691 signature strong petition calling for an end to sewage pollution and a guarantee of safe seas and rivers all year round has been delivered directly to government.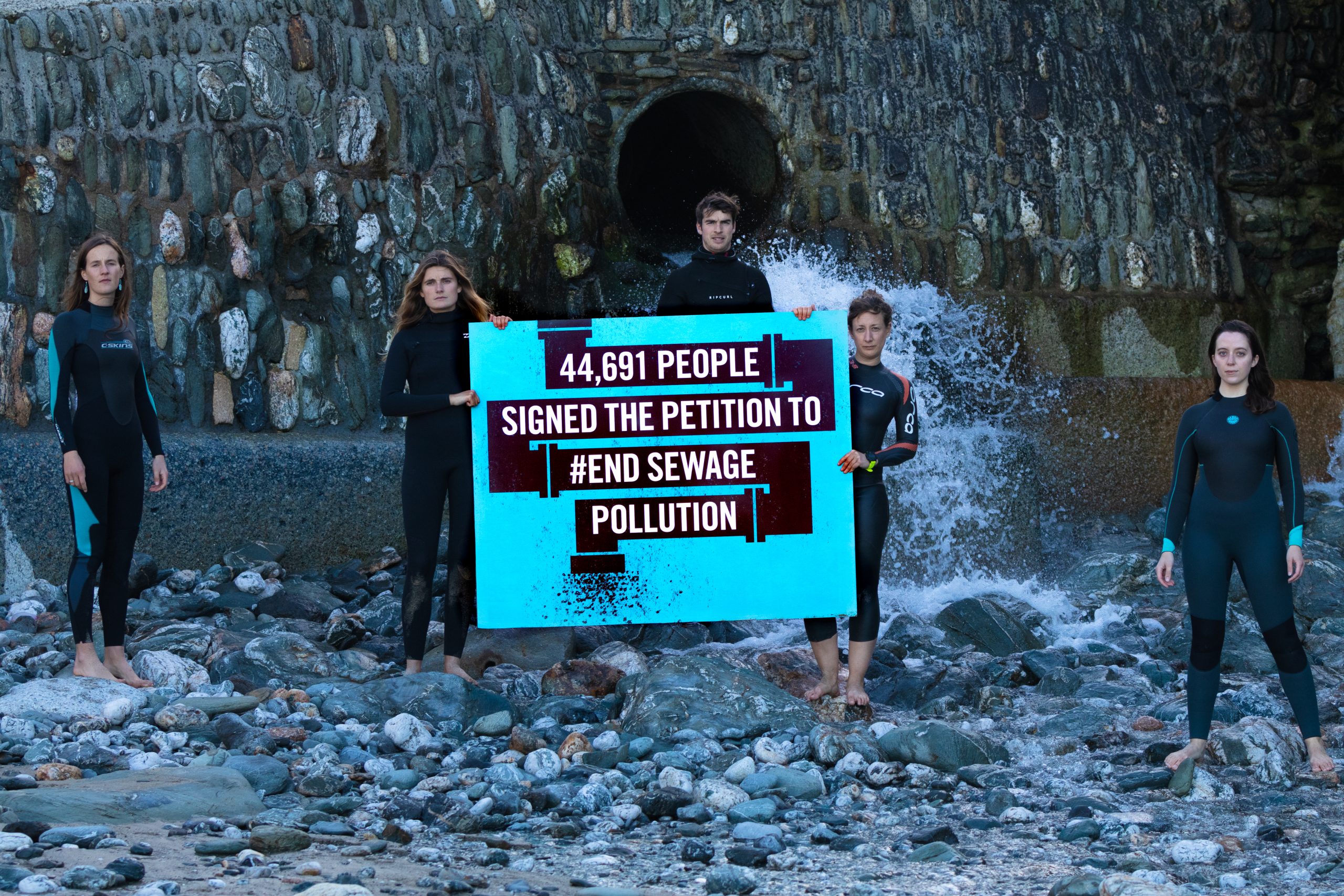 Handed in via an online call to the Secretary of State for the Environment, George Eustice, we were joined by members the #EndSewagePollution coalition representing the voices of tens of thousands of supporters from multiple organisations, including: The Rivers Trust, British Canoeing and Wildlife & Countryside Link.
Together, we called upon government for:
An enhanced water-quality testing regime –

assurance that COVID-19 is not transmitted in sewage effluent;
the immediate reinstatement of the 2020 water quality testing regime;
an enhanced regime which tests for emerging threats such as antibiotic resistant bacteria and viruses; and
accurate real-time water quality information available all-year round for all UK inland and coastal bathing areas.
World-leading water quality legislation –

an Environment Bill that exceeds existing EU water quality standards;
sewage legislation that sets ambitious and legally binding targets to end untreated sewage discharge in all bathing waters by 2030; and
legislation that upholds the same high standards for both inland and coastal waters.
Nature-based solutions to sewage pollution –

increased investment and associated targets for the restoration of natural habitats to reduce pressure on the water systems and help prevent sewer overflows.
In response, we heard how the government had set up a task force to address the issue of storm overflows, are investigating changes that could be made to planning legislation to stop connection of surface water drainage to sewage systems, and are looking to adopt agricultural policy  address issues of agricultural run off into rivers and the ocean. We also heard how government were interested in the Sewage (Inland Waters) Bill which we and other members of the #EndSewagePollution have supported Chair of the Environment Audit Committee, Philip Dunne, in drafting.
We very much look forward to seeing these promises being put into practice to restore precious water habitats and protect our health when surfing, swimming, kayaking and playing in the sea and rivers across the country.
Hugo Tagholm, Chief Executive of Surfer Against Sewage, says:
We're pleased that we could hand in this petition directly to the Secretary of State for the Environment, even if this had to be by video call due to the national lockdown. In a year where so many have taken solace in nature and where participation in water sports has increased significantly, there have been thousands of sewage discharges into UK Bathing Waters. This petition is evidence that the people of the UK want governments to do more to protect our water ways, not just for people but for wildlife too. The #EndSewagePollution coalition is calling for world leading water quality legislation, with an Environment Bill that sets progressive, ambitious and legally binding targets to end untreated sewage discharge into Bathing Water and upholds the highest standards for inland and coastal waters.
Want to see what George Eustice had to say in response? Watch the hand in HERE.