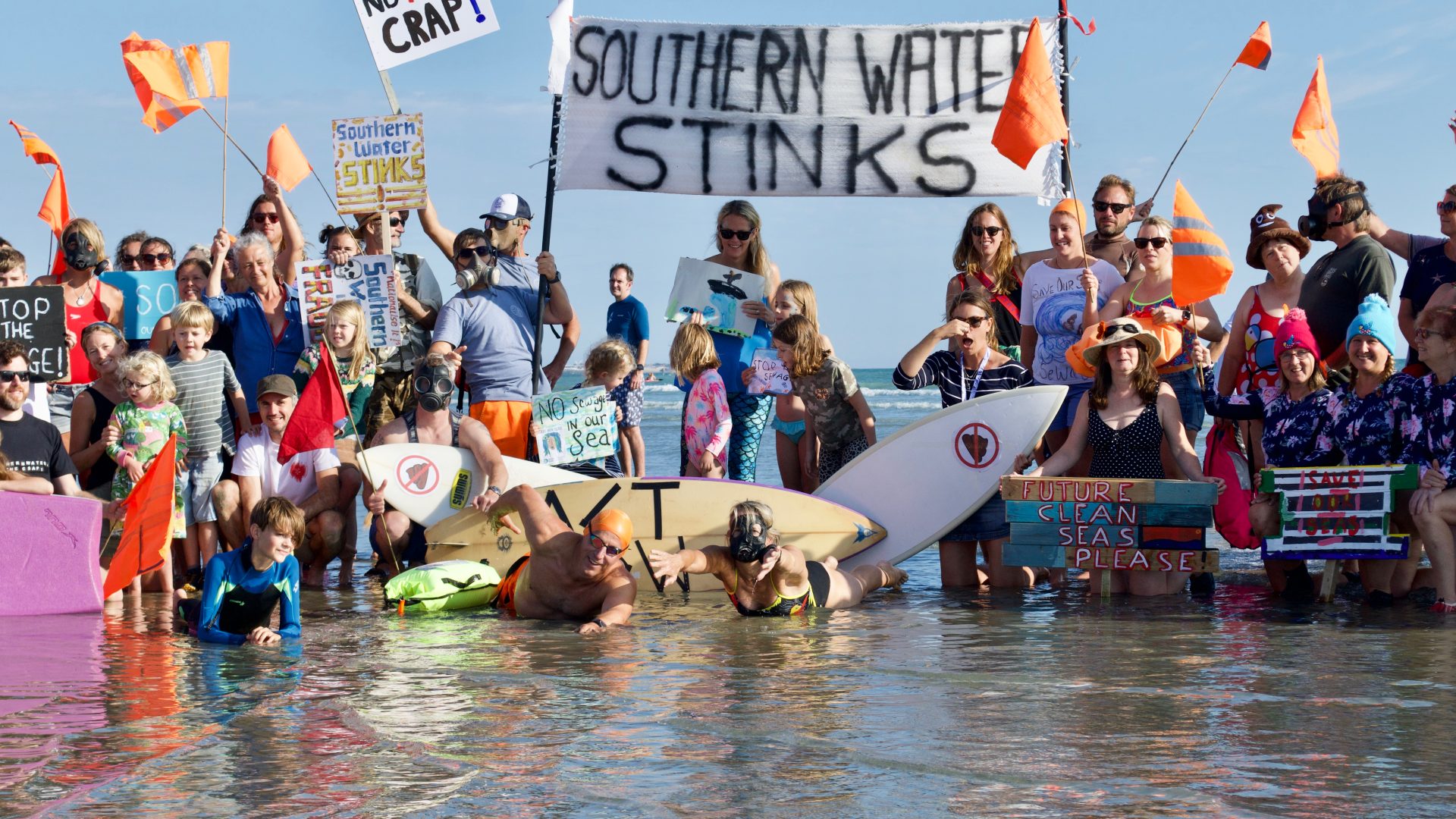 People Power Toughens Up The Environment Act
After three long years of campaigning by Ocean Activists and NGOs, the Environment Bill finally received royal assent last week and has been made into law. We now have the Environment Act 2021.
The Environment Act is a key piece of legislation that sets out how the environment will be protected and restored for decades to come. The final result may not be the best act but it is a much, much better act than it may have been, and that is thanks to the tireless campaigning of Ocean Activists. People like you, who aired your views, piled the pressure on law makers and fought for change. Collectively, our voice was pivotal in achieving key improvements to the law on sewage pollution, plastic pollution and ocean recovery. Proof that people power works and that we can succeed in our fight for a better, bluer world.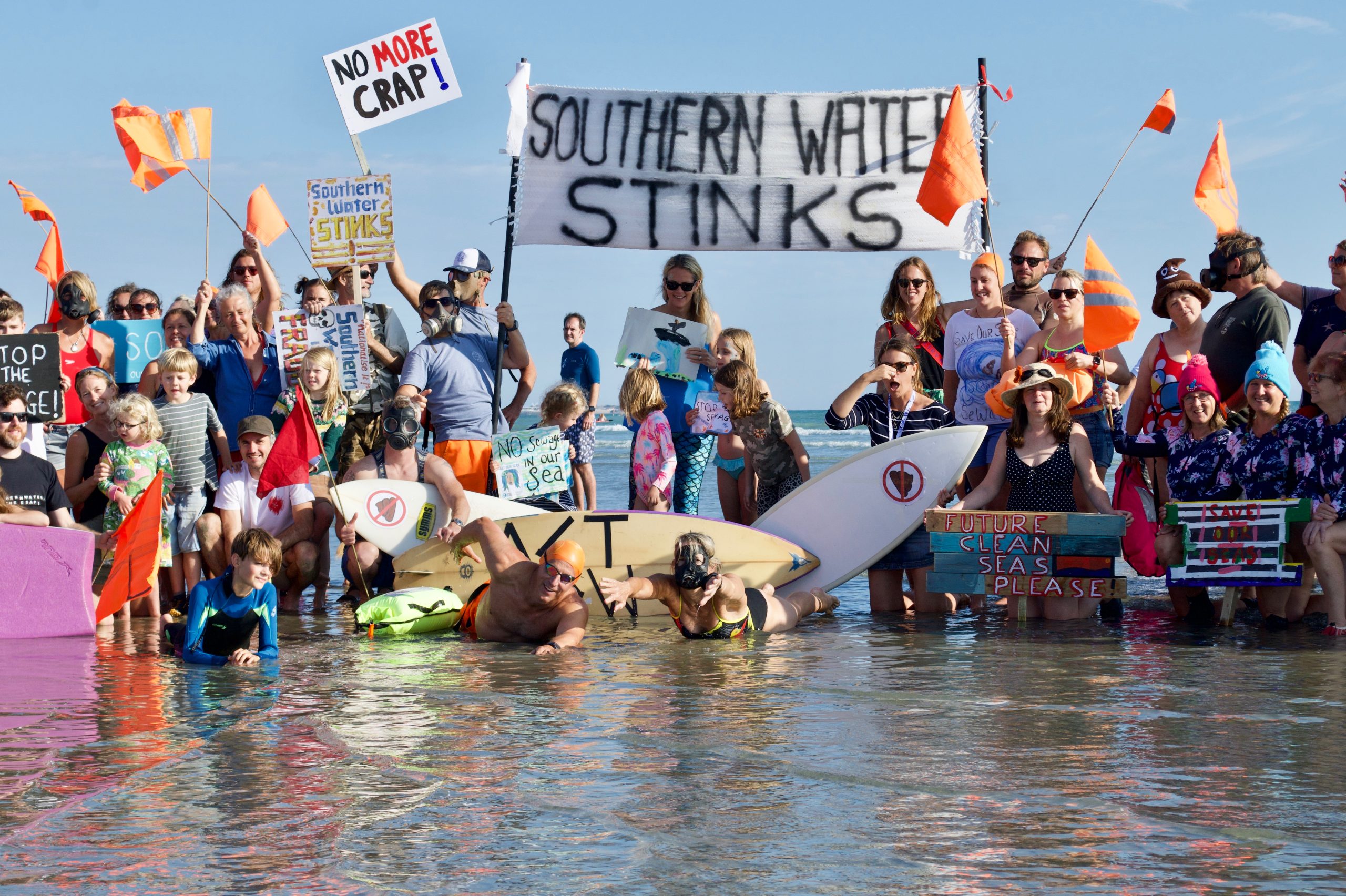 #EndSewagePollution
When the Environment Bill was first introduced to parliament, in January 2020, there was hardly any focus on tackling sewage pollution and improving water quality. Enter the #EndSewagePollution campaign. Spearheaded by Surfers Against Sewage, the campaign drew together the passion and expertise of Ocean Activists, river lovers, NGOs, journalists, politicians and legal experts to catapult sewage pollution right to the top of the political agenda and on to the front pages. The campaign built upon the groundwork undertaken by activists like SAS for the last 30 years and has resulted in a number of key legal duties being added into UK law:
1. Water companies must provide real-time information any time that a Sewer Overflow discharges. We have been campaigning on this issue for years and so this is a huge win. We will be working to add all this new info into the Safer Seas & Rivers Service so water lovers can make more informed decisions about when to use our rivers and seas.
2. Water companies have to monitor and report on the impact of sewage discharges on water quality. This coupled with the real-time reporting on Sewage Overflow use will give us a clear picture on the effects of sewage pollution and ensure we can tackle the worst polluters first.
3. Government must make a plan to tackle sewage pollution and present this to parliament by September 2022. This is an important commitment and SAS will be working hard over the next nine months to ensure the plan is bold, ambitious and actually gets delivered.
4. Finally, after huge public pressure from Ocean Activists, the government has placed a legal duty on water companies to progressively reduce the adverse impact of discharges from storm overflows. Whilst we at SAS had campaigned for a more ambitious duty, actually including any measure in the Act is a resounding success – and the government has claimed that what is in the Act will be effective. So we will be using the new legislation to hold government and water companies to account in our mission to end sewage pollution.
Before the #EndSewagePollution campaign kicked off, none of these duties to improve the state of UK water quality existed. Their inclusion is testament to the power of our grassroots activism.
Plastic Pollution
The Environment Act also included some welcome measures to tackle plastic pollution, crucially including powers to create a Deposit Return Scheme. If designed effectively, taking a range of materials in all shapes and sizes, this can have a huge impact on reducing the amount of plastic entering the ocean.
The Environment Bill, as first drafted, also included powers to charge for single use plastic items, a measure with positive intent. However, this could have risked business shifting to using other single use items such as paper or wood which can have as bad, if not worse, climate and environmental impacts. So we were stoked to see more of our activism bear fruit, with the government expanding the power to all single use items, an issue we campaigned on, alongside fellow NGOs.
Ocean Recovery
As a result of our campaigning and advocacy, the Environment Act also includes the Marine Environment within the scope of the law. This means that targets set through the Act will have to contribute to recovering life at sea as well as on land.
Furthermore, as a result of the 'State of Nature Campaign' the government also included a target to halt the decline of species by 2030 within the Act. And whilst we wanted this to go further, the inclusion of such a target in the Act is a clear step forward.
So, what comes next
Whilst we now have an Environment Act, our campaigns to end sewage and plastic pollution and restore a thriving ocean for thriving people is far from over. As we know, from bitter experience, the blatant disregard water companies have for the law and the environment mean that legislation mean very little without robust enforcement. So, over the coming years, it is paramount that Ocean Activists continue to come together and use our collective voice to hold water companies, governments and regulators to account. We want to be able to play in clean rivers and seas, see nature rebound, and enjoy a natural world free of plastic pollution.
We know that the Environment Act has some considerable gaps. But the law now compared to when first drafted is undoubtedly much stronger. This is testament to the power of people coming together and demanding change and we'll be working hard to make sure governments put the policies in the Environment Act into practice. We need ambitious targets to be set to improve water quality both inland and at the coast, resource efficiency and waste, and biodiversity. We need clear guidance from government to industry that ensures the environment is at the heart of business decision making and for industry to invest in nature.
Thank you for all you have done to drive the campaign so far – we would could not have achieved such progress without you. As we move further into this decade of ecosystem restoration, people power will become all the more important in driving the change we need for Planet Ocean.