Hydro Flask's 2021 Parks For All Giving Programme to support training our Regional Reps Programme!

Brand announces 2021 grant recipients with focus on providing better and equitable access to public green spaces and parks of all sizes.
 Bend, OR – Hydro Flask, an award-winning leader in high-performance, insulated stainless steel flasks and soft good innovations and a Helen of Troy Limited brand, is honoured to announce the recipients of its 2021 Parks for All grant. The brand will donate more than $400,000 (£293,000) in grants to 15 non-profit organisations focused on building, maintaining, restoring, and providing better access to public parks and green spaces globally – amounting to a total contribution of over $1.9 million (£1,392,000) since the programme's inception.
Hydro Flask launched its charitable programme Parks for All in January 2017 to support the development, maintenance and accessibility of public green spaces in the U.S. and beyond. To date, Parks For All has supported 122 non-profits, given over $1.9 million in cash grants and donated nearly 60,000 bottles. Through Parks For All, Hydro Flask also works alongside grantees in on-the-ground activities, digital and advocacy initiatives and social media campaigns promoting healthier, happier lives outdoors.
Associate Director, Corporate Responsibility, Indigo Teiwes said "Hydro Flask is proud to celebrate the significant work of our Parks For All grantees that ensures parks – from urban parks to national parks and beyond – get the resources they need, and also help everyone enjoy the benefits of the outdoors. Since 2017, Parks for All has supported more than 41,000 people spending 375,000 hours experiencing the physical, mental and social benefits of time outside."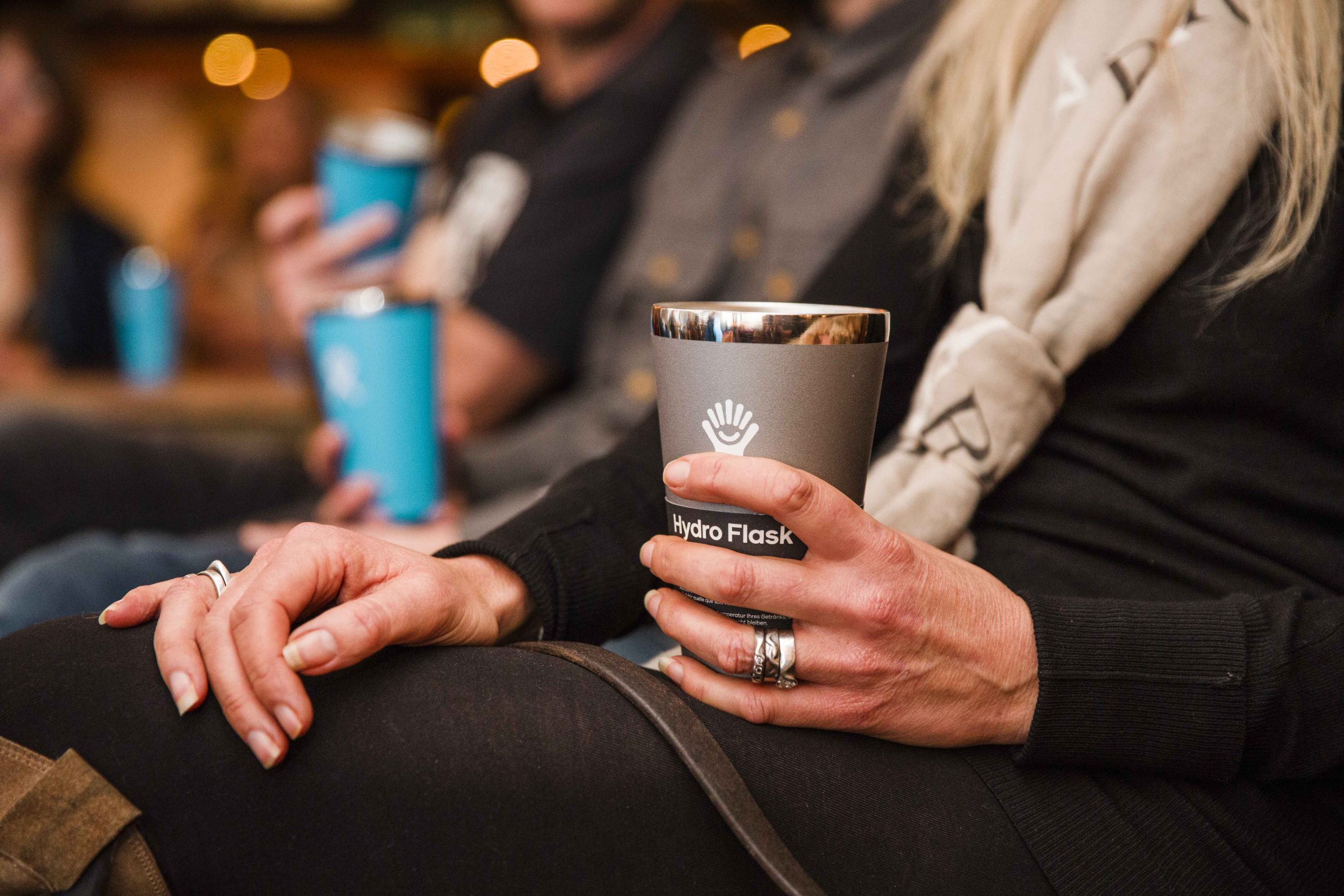 Over the course of just four years, Parks for All programmes have accomplished the following:
5,000 volunteers engaged (Parks for All program projects)
34 miles of trails maintained
350 workshops and trainings held
Additionally, Hydro Flask is committed to improving equity in outdoor access through Parks for All.  One of the programme priorities is directing a portion of funding to Black, Indigenous, People of Colour and Latinx-led organisations, as well as projects that expand park access for these and other historically marginalised communities. To date, these groups represent over 30 percent of Parks For All programme participants.
Through the 2021 grants, Parks For All is donating $263,991 (£188,000) to six U.S. national grantees and $75,000 (£55,000) to regionally-focused U.S. non-profits and $15,000 (£11,000) to Canadian organisation, The Alpine Club of Canada.
In Europe, two deserving organisations will receive grants of $25,000 (£18,000) each, including us!
Hugo Tagholm, CEO SAS said: "Despite the challenges we have all faced, we have seen record interest and engagement with our campaigns to protect oceans, beaches, waves and wildlife. With the generous support of Hydro Flask's Parks for All initiative, we have trained and empowered our Regional Reps to deliver marine conservation activity across the UK. As we head into our third year of partnership with Hydro Flask, we continue to expand our efforts, bringing diverse voices in and helping shape the future of the ocean together. United, our voices truly create change."
To learn more about Hydro Flask Parks For All Grantees and a full summary of the exciting projects we are funding click here.
About Hydro Flask
Hydro Flask® is the leader in high-performance insulated products that help people enjoy the things they love to do in the places they love to be. From the number one-selling water bottle to soft good innovations like our Unbound Series™ Soft Coolers and Down Shift™ Hydration Packs, Hydro Flask's delightfully simple designs and go-anywhere durability always deliver the perfect temperature when you need it. Founded in 2009 in Bend, Oregon, Hydro Flask inspires active outdoor lives with two simple words: Let's Go! Its giving platform Parks For All supports the development, maintenance, restoration and accessibility of public green spaces so people everywhere can live healthier, happier and more fulfilled lives. To learn more about Hydro Flask, Parks for All, and to see our full line-up of award-winning products, click here.
About Helen of Troy Limited
Helen of Troy Limited (NASDAQ: HELE) is a leading global consumer products company offering creative solutions for its customers through a strong portfolio of well-recognised and widely-trusted brands, including OXO, Hydro Flask, Vicks, Braun, Honeywell, PUR, Hot Tools and Drybar.  We sometimes refer to these brands as our Leadership Brands.  All trademarks herein belong to Helen of Troy Limited (or its subsidiaries) and/or are used under license from their respective licensors.
For more information about Helen of Troy, please visit www.helenoftroy.com.